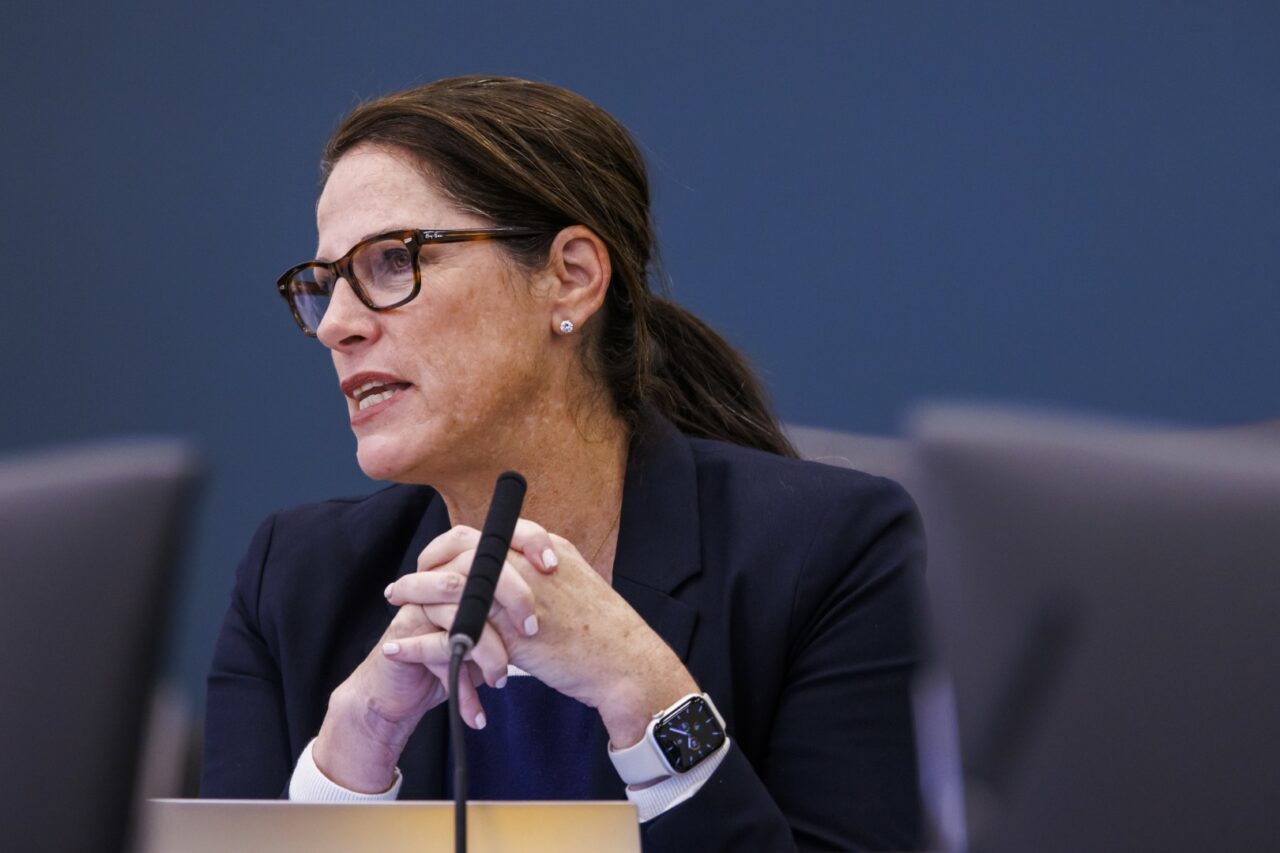 Fewer drug deaths, less despair and forestalling insurance lawsuits form the Senator's chief priorities.
This year, Sen. Tina Polsky's Session priorities include limiting the damage from drug overdoses, despair and property insurance lawsuits.
The Boca Raton Democrat, who also represents a chunk of Broward County, says she's ready to fight hard to keep abortion rights from being rolled back further. The GOP-controlled Legislature banned the practice beyond 15-weeks' gestation last year.
Largely, though, Polsky's top priorities are in sync with what she believes any red-blooded Floridian would want: lower insurance costs, fewer fentanyl deaths and easing the shortage of mental health counselors.
"Democrats are fighting for our health, safety and prosperity," said Polsky, who is also Chair of the Palm Beach County legislative delegation. "I think my bills reflect that very well."
Already, her bill to decriminalize fentanyl strips (SB 164) has received its first committee nod. The Senate Committee on Criminal Justice passed it unanimously on Feb. 14. Democratic Rep. Christine Hunschofsky introduced identical legislation (HB 165) in the House.
The legislation, which would mean the testing strips are no longer classified as drug paraphernalia, appeared headed for approval last Regular Session as part of an effort that covered a wide range of controlled substance issues. A last-minute amendment to the legislation killed the bill's test strips provision, however.
Polsky said she believes fentanyl drug testing strips reduce the harm of drug use. They are used to detect the presence of fentanyl in other drugs such as cocaine, methamphetamine and heroin so that people taking drugs don't accidentally take fentanyl and risk an overdose.
The Centers for Disease Control and Prevention endorses their use and Polsky thinks Florida should join the growing number of states that have made them legal. It's her No. 1 priority this Session.
"People are dying — this is to help save them," she said.
Polsky's second priority could also be a lifesaver. A recent Northwestern University study shows a shortage of mental health professionals led to an increase in youth suicides. Florida needs about 509 more mental health practitioners to ensure it's no longer designated as having a shortage, according to the Kaiser Family Foundation study from September 2022.
Polsky has proposed a bill (SB 1102) that would award scholarships to those enrolled in a graduate degree program to become a mental health professional. Her bill would award up to 5,000 scholarships a year. Democrat Hillary Cassel has filed identical legislation (HB 1057).
For every year of graduate school tuition assistance, the recipient would agree to provide mental health services for a year to an eligible health care facility in a shortage area or become a faculty member in a state program offering graduate degrees in the discipline. Those who don't follow through would repay the loan plus 10% interest.
Finally, Polsky is aiming to do her part to lower property insurance costs. Her bill (SB 1174) would require disputed property insurance claims to go to mediation before litigation is filed. The proposal would go a significant way toward reducing the litigation costs that have been blamed for driving up premiums, she argued.
Polsky serves as a state mediator in these disputes through the current program offered through the Department of Financial Services and has seen its effectiveness firsthand.
"I think it's the one thing that will bring down litigation costs and thus our premiums," she said.
Her bill would take $1 million from the Insurance Regulatory Trust Fund to CFO Jimmy Patronis' Department to administer the expansion of mediation efforts.
Democratic Rep. Michael Gottlieb has filed identical legislation (HB 1141).
She's also trying to add more safeguards to current gun laws. Polsky has filed two bills addressing ammunition and one bill about storing firearms.
"These are bills that aren't necessarily going to be heard," she conceded.