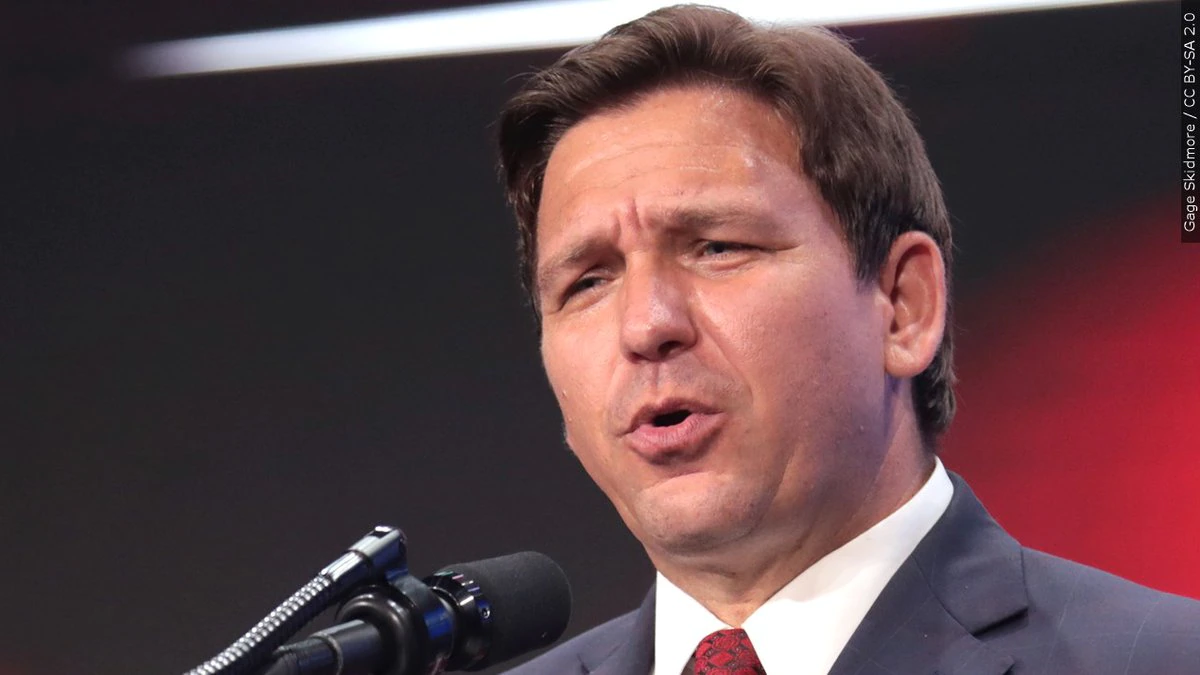 The Governor is headed to the Hawkeye State, where he already has strong support.
The first poll of potential Iowa caucus-goers shows a surging Ron DeSantis as a threat to Donald Trump.
DeSantis, heading to Iowa amid reports he is privately saying he will run in 2024, is nearing Trump in favorability with Republicans as surveyed by the Des Moines Register survey.
Trump is regarded very favorably by 44% of GOP respondents, with 36% mostly favorable toward the former President. Meanwhile, 42% of Republicans had a very favorable read on the Florida Governor, with an additional 33% regarding him mostly favorably.
Former Vice President Mike Pence and former United Nations envoy Nikki Haley were clearly secondary options. They were seen very favorably by just 17% and 16% of respondents, respectively. Pence was regarded mostly favorably by 49% of respondents, meanwhile, with 37% seeing Haley in a mostly favorable light.
"The poll of 805 Iowans, including 257 self-identified Republicans, was conducted March 5 through 8 by Selzer & Co. of Des Moines. The margin of error sat at +/- 3.5 percentage points, notes the Register writeup. That margin of error balloons to +/- 6.1 percentage points in questions to the Republican cohort, meaning that Trump and DeSantis are basically tied given the amorphous modeling of the poll.
Trump swiped at "Ron DeSanctimonious" in a Truth Social post overnight (along with President Joe Biden), a seeming acknowledgment of the Governor's visit.
"Remember FARMERS, I got China to pay you 28 Billion Dollars as an adjustment for how unfairly they treated you. This was part of the great Trade Deal I made for you with China (Biden is not properly enforcing it!). No other President could have done this. No other President was as PRO FARMER as me. Tell that to Ron DeSanctimonious when he shows up to your door, hat in hand. Tell him to go home!"
Iowa's caucus system diverges from the Primaries in Florida and most states, including first-in-the-nation New Hampshire. Precinct voting involves supporters of each candidate going to a section of seats reserved for the candidate, along with another cohort of uncommitted voters.
From there, people attempt to sway voters supporting other candidates or no candidate at all, in the hopes of boosting their numbers, with the goal being to reach the 15% threshold of viability for their candidates. Supporters of nonviable candidates can realign with a second-choice candidate if their first choice is eliminated. Eventually, each precinct apportions delegates to a county convention, and those results are reported to the state party from there.
This process leads to quirky and anomalous results that don't track with national polling, as candidates' grassroots teams move the process at the expense of those with less robust support. In 2016, Ted Cruz won the GOP caucus. In 2012, Rick Santorum had the most support, but Ron Paul secured 22 of the 28 delegates, with Mitt Romney, the ultimate Republican nominee for President, taking the other six.