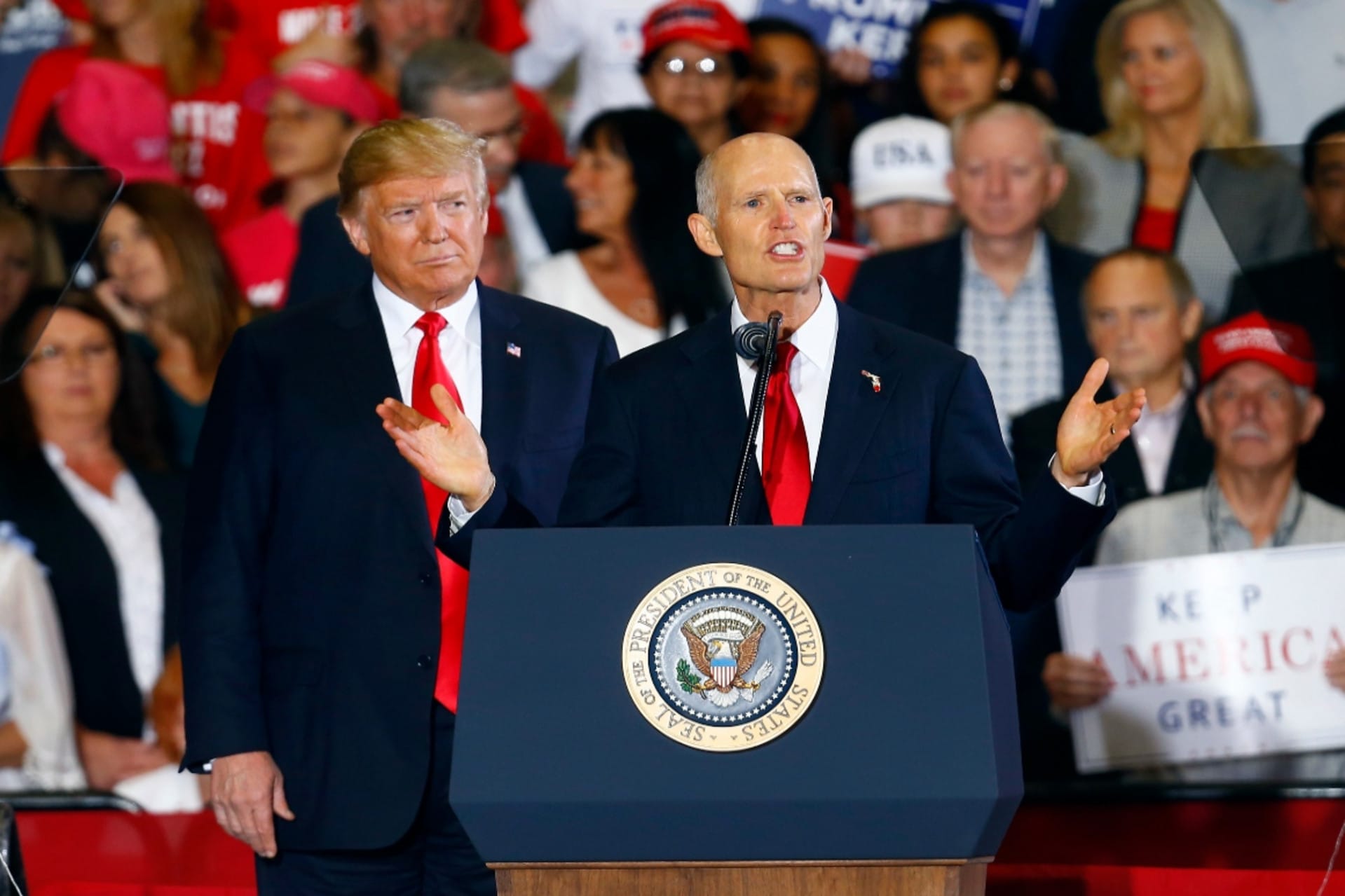 'This wouldn't have been happening under Trump.'
U.S. Sen. Rick Scott is blaming President Joe Biden for Russia's recent incident involving an American drone in the Black Sea.
The Senator said on Orlando's WDBO radio that Tuesday's collision between the U.S. drone and the Russian fighter jet never would have happened if former President Donald Trump were still in charge.
"Well, I mean, it's real clear, the Russians don't respect Joe Biden. They don't care about Joe Biden, they don't respect him. They know he's weak. This wouldn't have been happening under Trump," Scott contended.
"This is because we have a weak President," Scott added, arguing "Ukraine wouldn't have been invaded."
Scott claimed further that because the U.S. has a "weak, pacifying President that will never stand up to anybody … we're going to have all the bad actors in the world go do bad things because we have weak leadership."
The Senator went on to suggest during Wednesday's interview that "if you have a strong military, if you have a strong President" then "you won't have these bad acts."
"Look at right now in Ukraine," Scott said. "Nobody wants American troops to go to war. I mean, we don't want that. But guess what? If we don't provide Ukraine with lethal weapons, we keep taking our time giving them things, then guess what's going to happen?"
"It's just going to go on and on and on," Scott said, adding that "what Russia has done is all caused by weak leadership."
Scott's take on the Ukraine conflict, which seems to suggest giving them more weapons in the proxy war in its second year, conflicts with that of his successor as Governor, whose comments earlier this week stressed a functional equivalence in the "territorial dispute" between Russia and Ukraine.
"While the U.S. has many vital national interests — securing our borders, addressing the crisis of readiness within our military, achieving energy security and independence, and checking the economic, cultural and military power of the Chinese Communist Party — becoming further entangled in a territorial dispute between Ukraine and Russia is not one of them," Gov. Ron DeSantis said, as reported by Fox News host Tucker Carlson Monday.