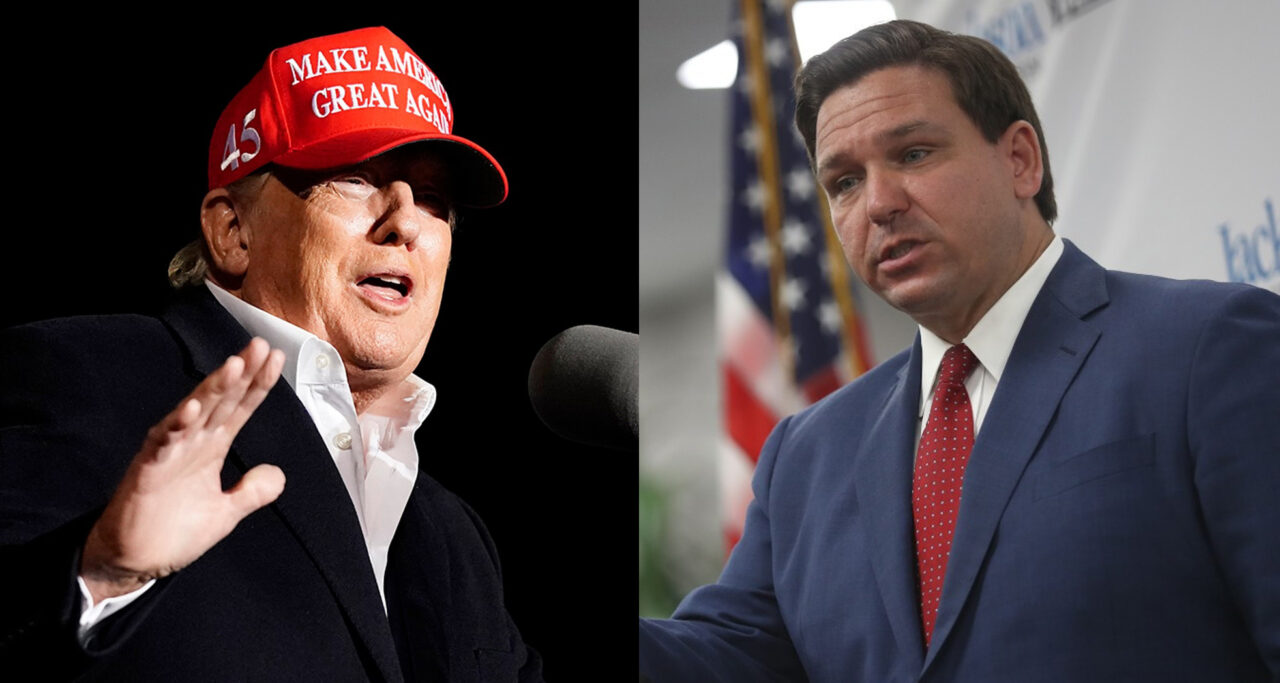 'You don't spend that much money on The Babylon Bee if you're running for Governor.'
Donald Trump is buzzing about some Ron DeSantis campaign spending.
The former President took to Truth Social to sting the Florida Governor over various payments made to the Babylon Bee satire site, which Trump suggests are linked to a future DeSantis presidential campaign.
Trump led off with a quasi-rhetorical question: "Why is Ron DeSanctimonious paying The Babylon Bee, a non-entity, $5,000 a month, so far $21,500, if he's not running for President?"
"Just because his Poll Numbers are tanking, probably because of his desire to cut Social Security and Medicare, doesn't allow him to campaign without an announcement! You don't spend that much money on The Babylon Bee if you're running for Governor," Trump continued. "In fact, you don't spend money on The Babylon Bee if you're running for anything!"
Trump's late Thursday night analysis suggests the spending is current, which isn't necessarily true.
The Friends of Ron DeSantis political committee cut one $5,000 check to the site in 2021, during the time frame of his campaign for re-election. The most recent expenditure to the site from his campaign account was in March 2022, again preceding any presidential campaign by at least a year. The listed spending was for "advertising" and "email services."
The Babylon Bee is a Christian satire site that has come under fire, particularly from the left, for spreading misinformation, despite being clearly labeled as satire. The argument is that by using satire, the site may actually be propagating misinformation.
Various articles friendly to DeSantis have appeared on the site, meanwhile.
"Selfish DeSantis takes entire red wave for himself" appeared last November, mocking Trump with a fake quote: "Little Ronnie DeSelfish won't know what hit him when I very soon will reveal a redder, wavier wave, bigger than any wave that's ever waved. Huge wave. Huge, red wave!"
"Ron DeSantis dyes hair, gets spray tan in preparation for 2024 presidential run" was much earlier than that, appearing in 2021, with a quote lampooning DeSantis as following in Trump's aesthetic footsteps.
"What are you talking about? This is how I've always looked!" said DeSantis to questioning reporters. "And I don't appreciate it, OK? You are fake news. And frankly, it's disgraceful. Some people might even say you're losers, too. Many people are saying that, anyway. Enemies of the people. Sad."