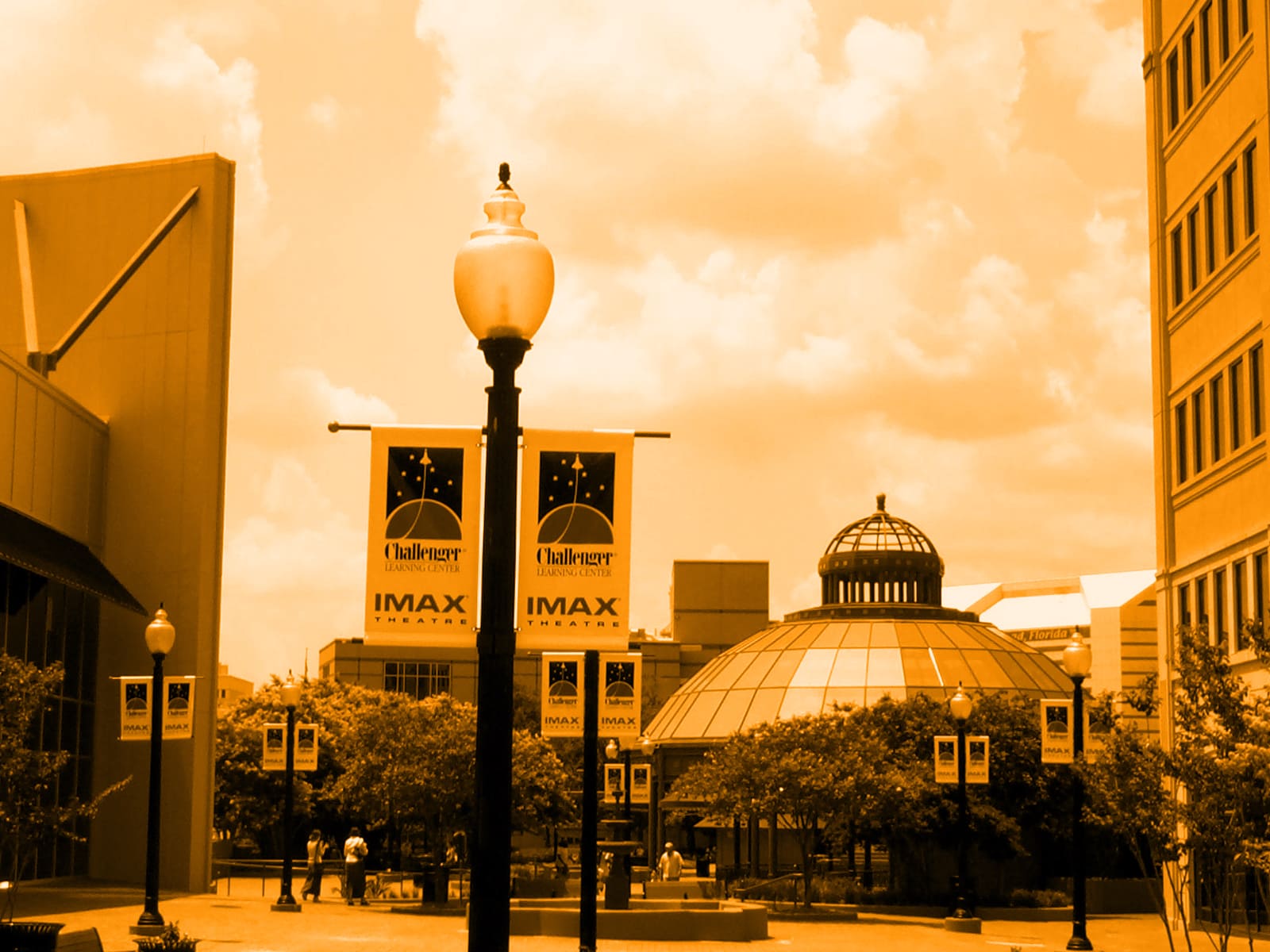 Your morning review of the issues and players behind Florida politics.
Good Friday morning.
The Florida business community's top priority for the 2023 Legislative Session — a sweeping bill to limit lawsuits against insurance companies and businesses — is primed for a vote in the full House.
The chamber Thursday debated its version of the torts package (HB 837) before agreeing to roll the bill to third reading ahead of a likely vote today. The Senate bill (SB 236) is not far behind, with members of the Senate Fiscal Policy Committee voting 13-6 to advance the bill to the chamber floor after a lengthy debate.
Much of the resistance has come from Democrats, whose attempts to amend the bills were easily quelled by Republican supermajorities in the House and Senate. But despite strong support from GOP leadership and Gov. Ron DeSantis, not all Republicans are on board.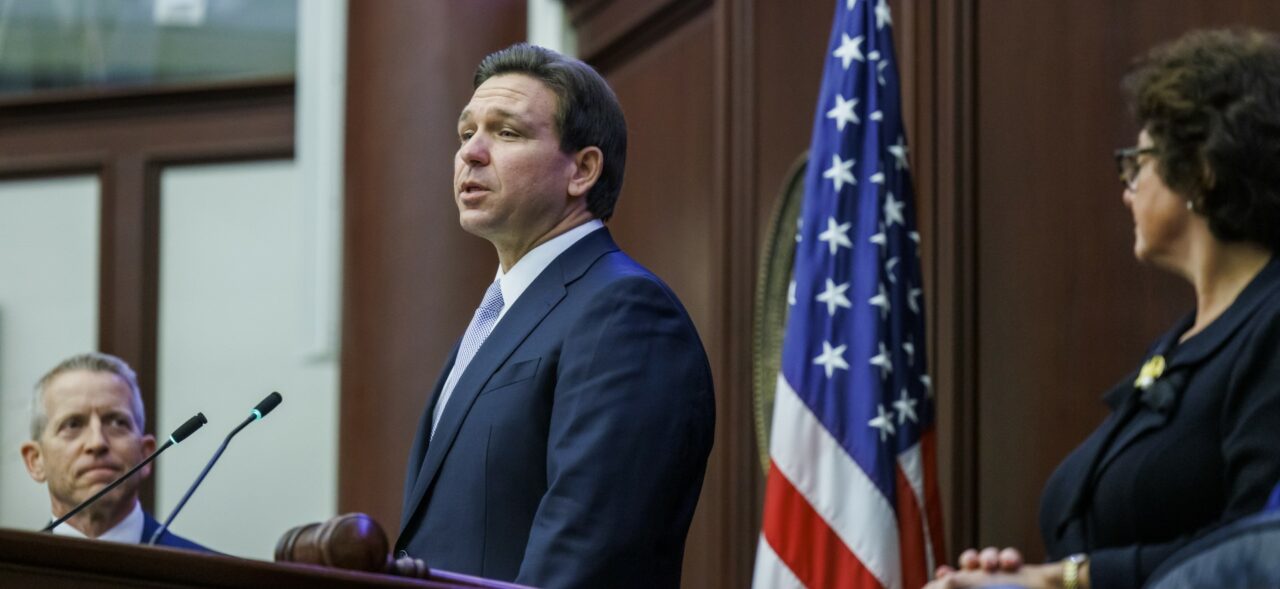 Port Orange Republican Sen. Tom Wright said he had been inundated with calls from constituents opposing the bills.
"You have 150 'nos' and three 'yesses,'" Wright told bill sponsor Sen. Travis Hutson ahead of the Committee vote. "They voted me in, so I will be down on this vote today."
GOP Sens. Jay Trumbull and Nick DiCeglie also raised concerns, and both voted against the proposal earlier in the process before supporting it in its final Committee stop.
Still, business associations and insurers praised the Senate bill's victory in Committee and will likely have more to celebrate after the House votes on the companion bill. In a post-vote news release, Associated Industries of Florida President & CEO Brewster Bevis said the legislation "will help stop out-of-control lawsuit abuse in our state."
"By rebalancing Florida's legal system, lawmakers are rightfully putting the interests of businesses and consumers above the profits of billboard lawyers," he added. "AIF will continue to stand in strong support of Florida's leaders as they tackle our state's toxic tort climate this Session."
— SITUATIONAL AWARENESS —
Tweet, tweet:
Maybe I've missed it, but a lot of the DC/political press corps who both 1) normally rally publicly around one of their own and 2) believe it's plausible they may one day be covering a DeSantis White House seem awfully quiet about this https://t.co/IWgxECEReC

— Patrick Dillon (@mpdillon) March 16, 2023
Tweet, tweet:
One publisher created multiple versions of its social studies material, softening or eliminating references to race — even in the story of Rosa Parks — as it sought to gain approval in Floridahttps://t.co/0jRuHUOmox pic.twitter.com/yc9or5DzNq

— philip lewis (@Phil_Lewis_) March 16, 2023
—@Jason_Garcia: The Republican member of the Florida House who is sponsoring a massive proposed expansion of the state's private-school voucher program: "We're not going to be regulating the content of what private schools teach."
—@ALAtterbury: How much: The Florida Senate's universal school choice bill (HB1) will cost $646M, bill sponsor Sen. Corey Simon just told the approps comm. Most of that cash — $429M — is coming from a different voucher, the Florida Tax Credit Scholarship
Tweet, tweet:
must be sick of the woke stuff out at sea pic.twitter.com/8vnkG1ICRN

— Aaron Rupar (@atrupar) March 16, 2023
Tweet, tweet:
Campus is in bloom 🌹🌻 pic.twitter.com/UxEiUWU5Dc

— Florida State University (@FloridaState) March 16, 2023
Annual Red Dog Blue Dog fundraiser — 4; 'John Wick: Chapter 4′ premieres — 7; 'Succession' Season 4 begins — 9; MLB Opening Day 2023 — 13; Tron Lightcycle/Run debuts in Walt Disney World — 18; Suits for Session — 19; 'Air' starring Ben Affleck and Matt Damon premieres — 20; NBA Play-In Tournament begins — 25; Taylor Swift 'Eras' Tour in Tampa — 28; NBA playoffs begin — 30; final performance of 'Phantom of the Opera' on Broadway — 30; American Association of Political Consultants Pollies '23 conference begins — 32; 2023 Session Sine Die — 49; 'Guardians of the Galaxy Vol. 3' premieres — 49; Florida Chamber 2023 Leadership Conference on Safety, Health & Sustainability — 53; Florida TaxWatch's Spring Meeting — 62; 'Fast X' premieres — 62; Florida Chamber 2023 Florida Prosperity & Economic Opportunity Solution Summit — 71; NBA Finals begin — 76; 'Spider-Man: Across the Spider-Verse' premieres — 77; 'The Flash' premieres — 91; Florida Chamber 2023 Florida Learners to Earners Workforce Solution Summit — 102; 'Indiana Jones and the Dial of Destiny' premieres — 104; 'Mission Impossible: Dead Reckoning — Part One' premieres — 119; Florida Chamber 37th Annual Environmental Permitting Summer School — 126; Christopher Nolan's 'Oppenheimer' premieres — 128; 'Captain Marvel 2′ premieres — 135; 2023 Florida Chamber Annual Meeting & Future of Florida Forum — 220; 'Dune: Part Two' premieres — 232; South Carolina Democratic Primary — 313; New Hampshire and Nevada Democratic Primaries — 327; Georgia Democratic Primary — 334; Michigan Democratic Primary — 347; 'Spider-Man: Across the Spider-Verse' Part 2 premieres — 379; 'Kingdom of the Planet of the Apes' premieres — 434; Opening Ceremony of the 2024 Olympic Games — 497; 'Thunderbolts' premieres — 497; 'Blade' reboot premieres — 539; 'Deadpool 3' premieres — 604; 'Fantastic Four' reboot premieres — 750; 'Avengers: The Kang Dynasty' premieres — 777; 'Avengers: Secret Wars' premieres — 966.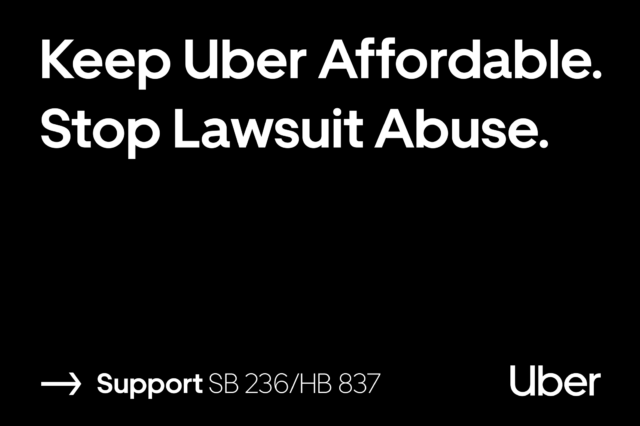 — TOP STORY —
"Ron DeSantis calls COVID a 'woke virus,' praises Florida for avoiding 'Faucian dystopia'" via Sara-Megan Walsh of The Ledger — DeSantis praised Florida's actions three years into COVID for helping to avoid what he called a "Faucian dystopia," while harshly criticizing the federal response and claiming it led to an uncertain economic climate.
"We are here looking at this three years out and it's important to say the experts that designed these policies and that were hampering everybody — they were wrong about almost everything," DeSantis said during a choreographed event in Winter Haven in advance of a widely-expected Republican presidential bid.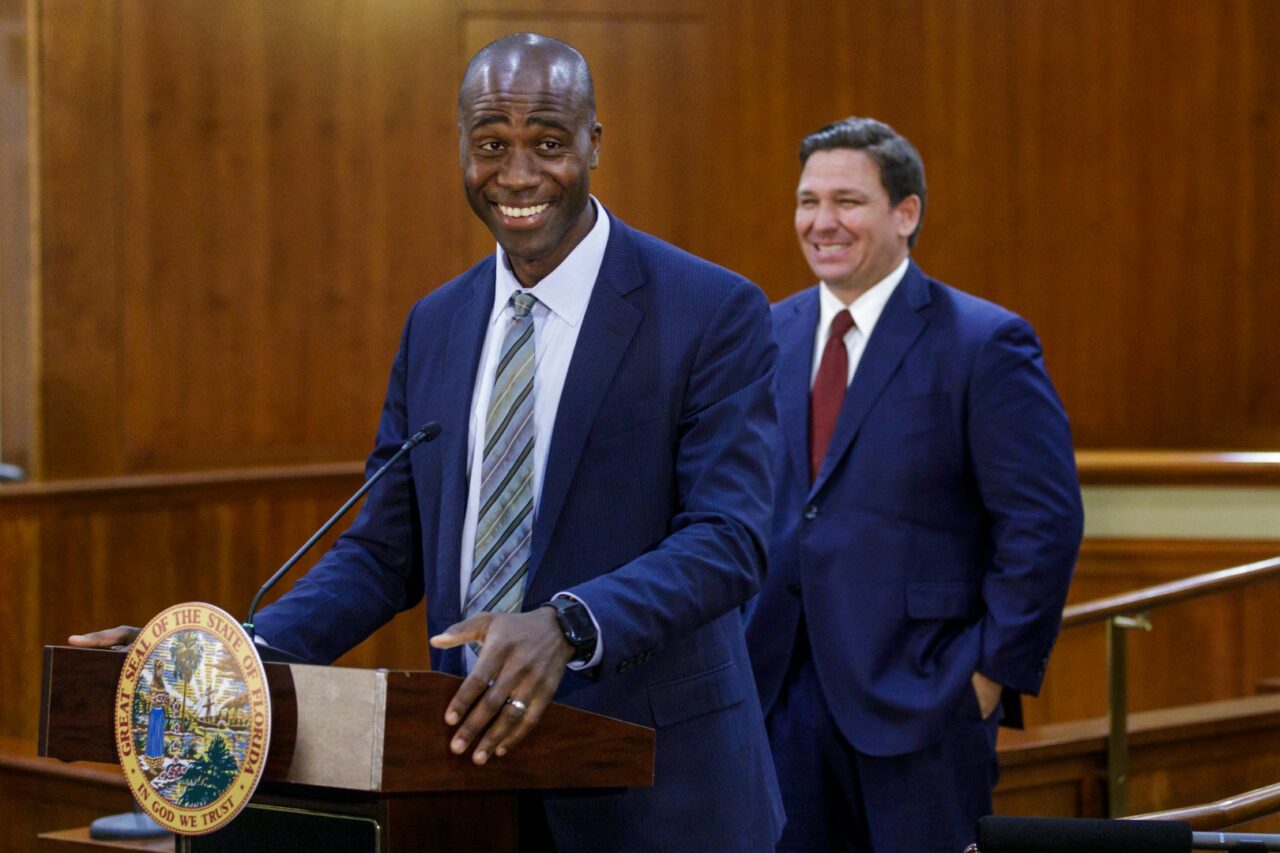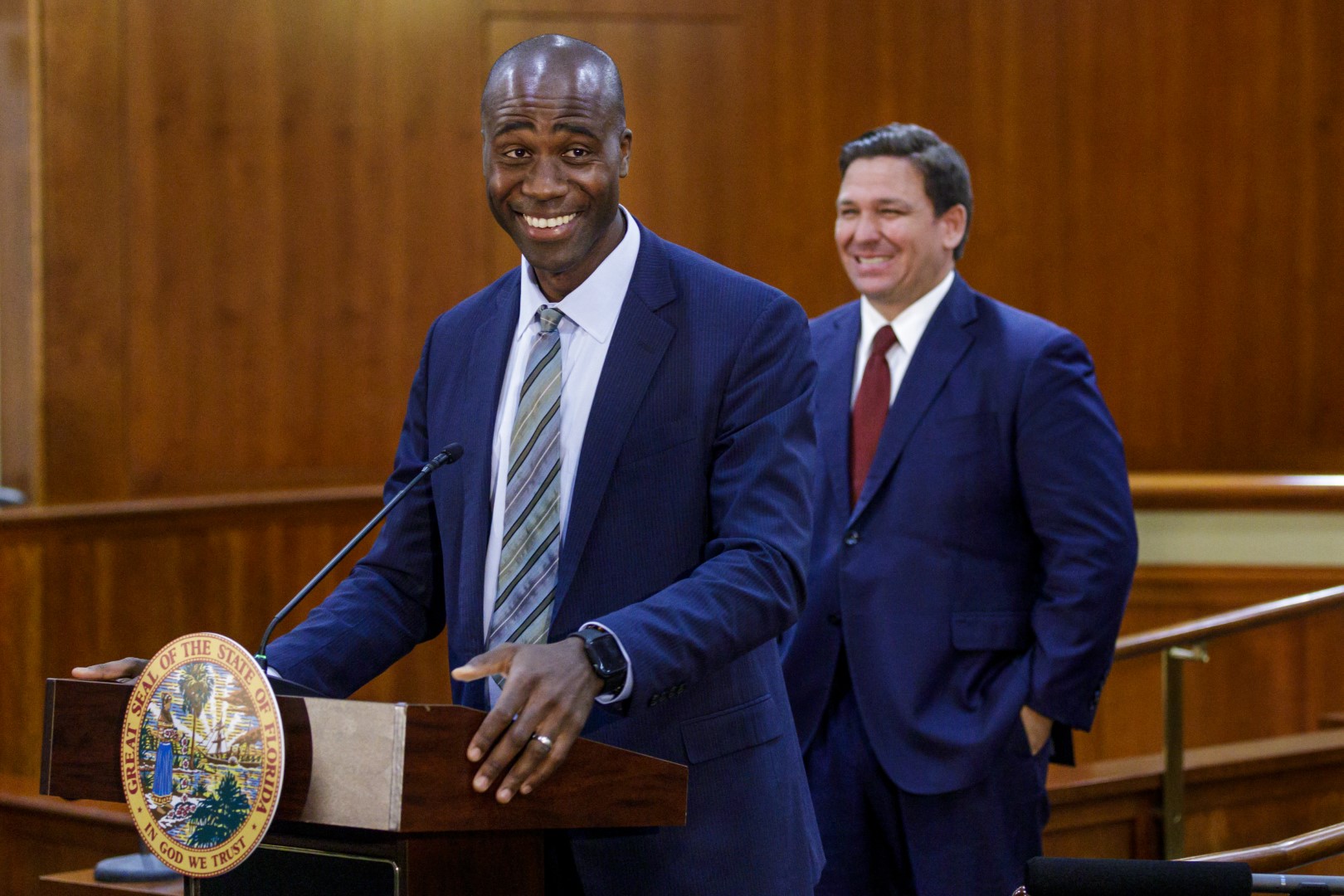 "Florida, we played an important role over the last three years. I think we were one of the first states to see the experts were getting it wrong and we resolved to charge a different course. We are not going to let this state descend into a Faucian dystopia, not on our watch," DeSantis said, referring to Dr. Anthony Fauci, an immunologist who led the National Institute of Allergy and Infectious Diseases from 1984 to 2022 and helped lead the federal response to COVID-19 under Presidents Donald Trump and Joe Biden.
DeSantis visited downtown Winter Haven on Thursday to criticize the federal response to COVID-19 and praise his own administration. Accompanying him at the event was Florida Surgeon General Joseph Ladapo.
Just last week, U.S. health agencies sent a letter to Florida's Surgeon General, warning him that his claims about vaccine risks are harmful to the public.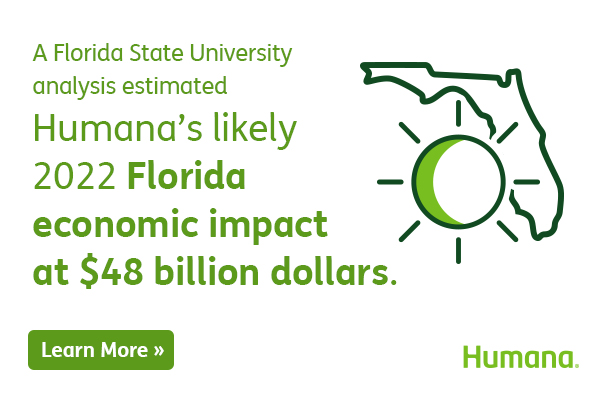 "DeSantis trumpets anti-ESG alliance of GOP Governors" via A.G. Gancarski of Florida Politics — DeSantis is trumpeting a multistate coalition against environmental, social, corporate governance (ESG) principles in banking. The group has formed what a media release calls an "alliance" against Biden's "ESG financial fraud." "At my direction, Florida has led the way in combating the pernicious effects of the ESG regime by directing our state pension fund managers to reject ESG and instead focus on obtaining the highest return on investment for Florida's taxpayers and retirees," DeSantis said.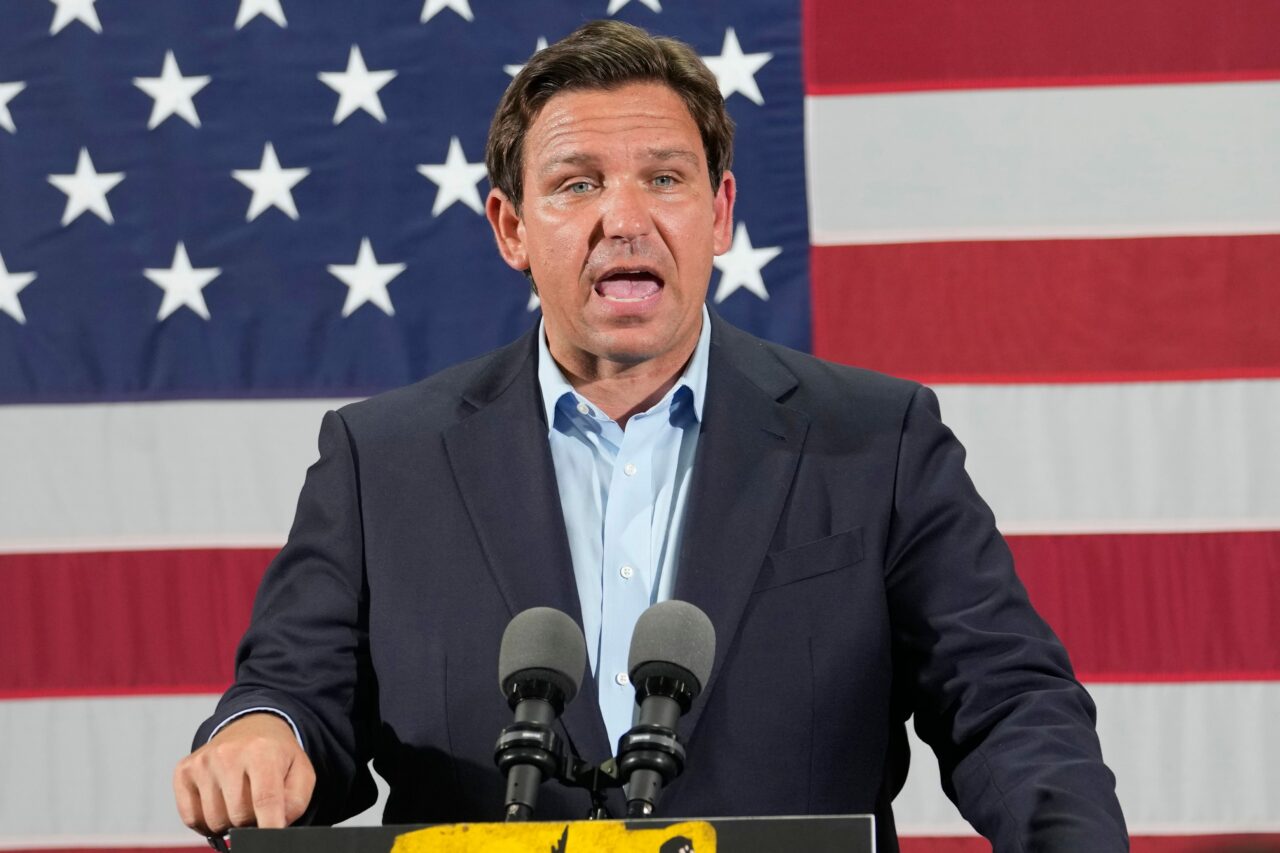 "Donald Trump blasts DeSantis for insurance company 'bailout' legislation" via Lawrence Mower — Trump blasted DeSantis for wanting to give insurance companies widespread protections from lawsuits, calling it "the worst Insurance Scam in the entire Country!" Taking to Truth Social just after midnight Thursday, Trump said Floridians are getting "crushed" by their insurance companies. "Ron DeSanctimonious is delivering the biggest insurance company BAILOUT to Globalist Insurance Companies, IN HISTORY," Trump wrote. "He's also crushed Florida homeowners whose houses were destroyed in the Hurricane — They're getting pennies on the dollar." DeSantis has supported House Bill 837, one of the priorities of House Speaker Paul Renner, and the companion Senate Bill 236. That legislation would make it harder for Floridians to sue their insurance companies. The bills are being fast-tracked through the Legislature this year.
"DeSantis slides in 2024 Texas Primary poll" via A.G. Gancarski of Florida Politics — Presidential Primary polling of Texas Republicans continues to go the way of Trump over DeSantis. A survey of 879 likely Republican Primary voters showed DeSantis losing ground over previous months against Trump. The former President commanded 43% support, 16 points ahead of DeSantis' 27%. Undecided voters made up 13% of the sample, with former United Nations envoy Nikki Haley at 5% and U.S. Sen. Ted Cruz and former Vice President Mike Pence at 4%.
"Florida scoured math textbooks for 'prohibited topics.' Next up: social studies." via Sarah Mervosh of The New York Times — The nitty-gritty process of reviewing and approving school textbooks has typically been an administrative affair, drawing the attention of education experts, publishing executives and state bureaucrats. But in Florida, textbooks have become hot politics, part of DeSantis' campaign against what he describes as "woke indoctrination" in public schools, particularly when it comes to race and gender. Now, the state is reviewing the curriculum in what is perhaps the most contentious subject in education: social studies. In the last few months, a small army of state experts, teachers, parents and political activists have combed thousands of pages of text — not only evaluating academic content, but also flagging anything that could hint, for instance, at critical race theory.
"DeSantis will betray Ukraine for MAGA votes" via Tom Nichols of The Atlantic — State Governors are not usually experts on foreign policy, but those who intend to run for President are advised to at least brush up on the subject. Alas, DeSantis did not get that memo. Last week, DeSantis declared Russia's massive invasion, the largest operation in Europe since the defeat of the Nazis, to be a mere "territorial dispute," and said that the war is thus not "a vital American national strategic interest." This shining opportunity to stumble came courtesy of the Fox News host Tucker Carlson, who, a few weeks ago, sent out questionnaires about Ukraine policy to a group of possible GOP presidential candidates.
"Florida reporter gets himself fired, blames DeSantis" via Noah Rothman of National Review — DeSantis is waging war against the conduct of journalism, and his reign of terror has now claimed the career of former Axios journalist Ben Montgomery. At least, that's what a breathless dispatch published Wednesday in Talking Points Memo implicitly alleges. TPM's Hunter Walker scored an interview with Montgomery after he was summarily fired by his employer when DeSantis' "media 'machine'" went after him and, by Montgomery's explicit extension, the whole of professional journalism.
"Did an email about DeSantis get this Axios reporter fired?" via Tom Jones of Poynter — Montgomery, a former Pulitzer Prize finalist and a reporter who worked at one of Axios' local news outlets, was fired by Axios this week. We know about Montgomery's reply because Florida Department of Education communications director Alex Lanfranconi sent out a tweet with a screengrab of Montgomery's response. Then FoxNews.com's Lindsay Kornick authored a story about it. DeSantis Press Secretary Bryan Griffin, a frequent critic of the media, criticized Montgomery, tweeting, "This is modern journalism." Deputy Press Secretary Jeremy Redfern tweeted, "Is this journalism?" Then Montgomery was fired.
"DeSantis has a Florida problem" via David Siders, Sally Goldenberg and Gary Fineout — DeSantis would seem to have everything going for him in the Republican Presidential Primary. There's just one small question: Will the good vibes now result in election doom later? Lawmakers in his home state are advancing controversial bills on gender and diversity policy, base-pleasing issues for Republicans, but a potential liability in a General Election. And on one cultural issue that did hurt Republicans in the Midterm Elections, abortion, DeSantis is going even further to the right, preparing to sign a bill banning the procedure after six weeks of pregnancy, with exceptions for rape and incest if victims offer proof of a crime.
"This image of DeSantis eating chocolate pudding will haunt your dreams" via Bess Levin of Vanity Fair — DeSantis has done a lot of horrifying things that should disqualify him from ever being President. Enshrined in DeSantis lore is an episode from four years ago: During a private plane trip from Tallahassee to Washington, D.C., in March 2019, DeSantis enjoyed a chocolate pudding dessert — by eating it with three of his fingers, according to two sources familiar with the incident.
— LEGISLATIVE —
"Senate Committee OKs bill eliminating Florida universities' diversity initiatives" via Gabrielle Russon of Florida Politics — Despite pleas from students, faculty and Democrats, a Senate bill targeting state universities and colleges' diversity programs and faculty tenure moved a step closer to passage Wednesday. A Senate Education Postsecondary Committee approved SB 266. A House Subcommittee approved the House version of the bill (HB 999) earlier this week. SB 266 would forbid schools from hiring employees based on diversity, equity and inclusion, otherwise known as DEI. Schools also couldn't spend money on DEI programs and would be required to eliminate majors or minors in critical race theory and gender studies.
"Proposed six-week abortion ban moves through first Committee" via Arek Sarkissian of POLITICO — A House panel on Thursday advanced a proposal to ban abortions after six weeks of pregnancy along party lines amid concerns from opponents who said the measure made having the procedure nearly impossible. The measure, HB 7, introduced by state Rep. Jennifer Persons Mulicka, would also offer exemptions for victims of rape and incest up to 15 weeks into their pregnancy. A victim would need to provide documentation, such as a police report, to qualify for the exemption, which is particularly challenging for people living in rural parts of the state.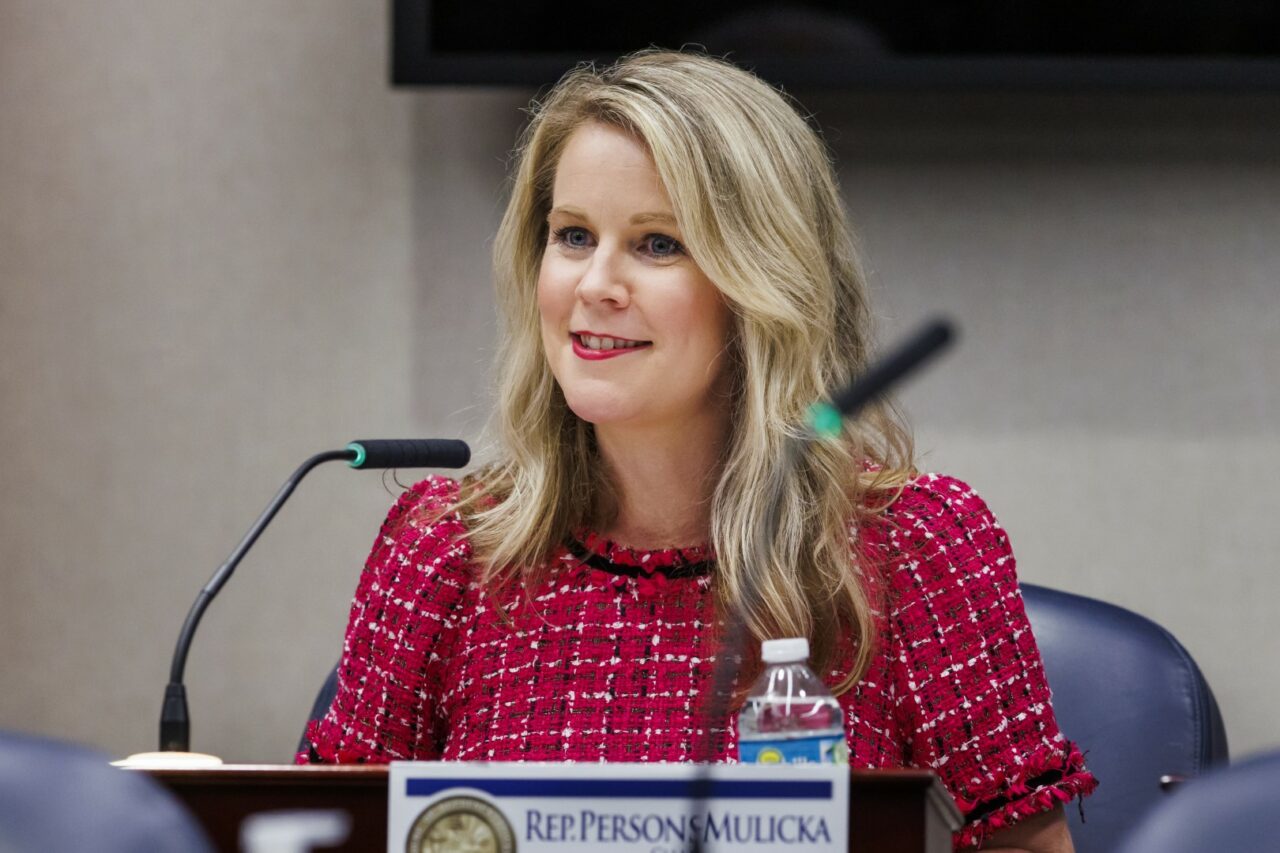 "Blaise Ingoglia's immigration reform measure makes it out of first Committee stop" via Anne Geggis of Florida Politics — A sweeping immigration reform measure that would crack down on hiring immigrants in the U.S. illegally and require hospitals to collect data on patients' immigration status when they seek health care is advancing. Sen. Ingoglia's bill (SB 1718) has DeSantis' backing and earned a nod from the Senate Rules Committee, its first Committee stop. The 35-page legislation presents new hurdles for everyday activities. People who knowingly and willfully give rides to undocumented residents could face penalties, under the bill. Landlords who house undocumented people could also face penalties. Hospitals would be required to collect data on a patient's immigration status.
"Legislation expanding school choice heads to the Senate floor" via Anne Geggis of Florida Politics — A bill creating universal school choice, giving vouchers to all students regardless of income, is heading to the full Senate. The bill (SB 202), sponsored by Sen. Corey Simon aced its third Committee stop in front of the Senate Appropriations Committee, passing along party lines. Rep. Kaylee Tuck is carrying the House version (HB 1) that's now on its way to the House floor. House Speaker Renner has tagged it as a chief priority for the Republican supermajority. But DeSantis has expressed some reservations about expanding the program to the wealthiest families, as the bills envision.
"House lawmakers ready school choice bill for a full vote" via Anne Geggis of Florida Politics — Allowing all families to get an $8,000-per-student school voucher to attend private school, regardless of income, is one step closer to reality. The House readied legislation (HB 1) for a full vote, which could come as soon as Friday. It could represent a sea-change in the design of education that the state's students are offered. "Under this initiative, we will never have to tell a parent no," said Tuck, who carried the bill. Democrats proposed a number of amendments, all of which failed, including one amendment from Rep. Katherine Waldron that would limit funding to those whose income was more than 500% of the federal poverty level.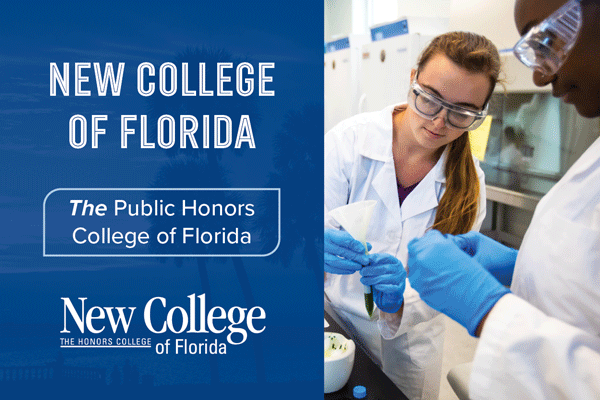 — MORE LEGISLATIVE —
"GOP lawmakers advance new union rules despite workers' please" via Jeffrey S. Solochek of the Tampa Bay Times — Two bills that would make it harder for public employee unions to stay certified breezed past Florida Senate and House Committees on Thursday, despite forceful opposition from teachers, corrections officers, electricians and a host of other workers. The Republican bill sponsors dismissed complaints from dozens of speakers, including many who said they were working-class members of the GOP. "The idea that this is going to negatively impact unions should be rejected out of hand," said Rep. Dean Black. "We have empirical evidence to show that this is good for them."
"Randy Fine pulls $2M request as Brevard Zoo considers ban on campaign events" via Eric Rogers and Dave Berman of Florida Today — Rep. Fine has pulled a $2 million state funding request for the Brevard Zoo's hotly anticipated aquarium project at Port Canaveral. The move came after Brevard Zoo Executive Director Keith Winsten said the zoo's board would consider halting rentals for political campaign events after the 2024 Election cycle, in the wake of controversy over a fundraiser held at the zoo's Nyami Nyami River Lodge for Fine's 2024 Senate run. Winsten's comments came amid fury from Fine critics over the Feb. 27 event, which drew a crowd of protesters angry over the south Brevard legislator's stance on transgender issues and the recent push to ban certain therapies for transgender children.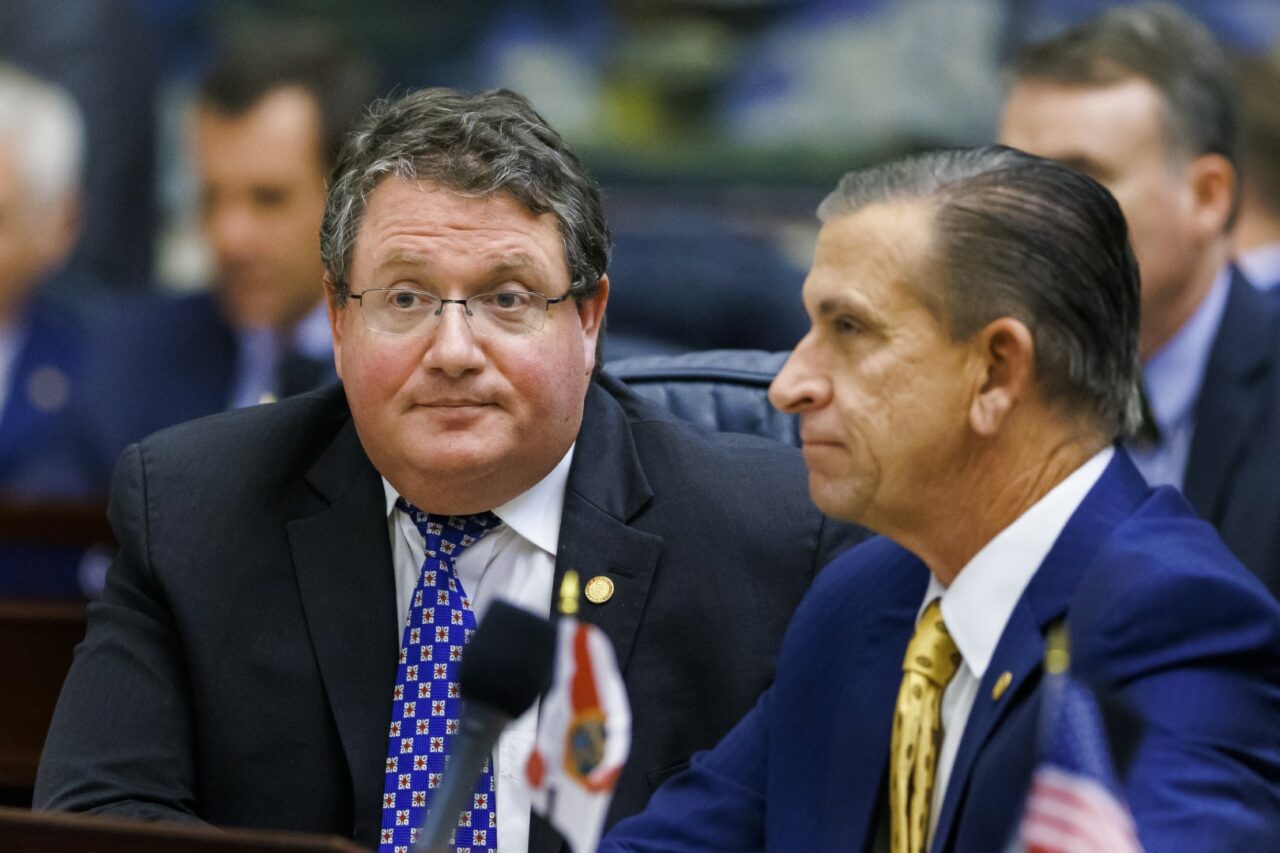 "How a destroyed eagle nest led Florida legislators to attack local pollution rules" via Craig Pittman of the Florida Phoenix — The bills that struck me as the biggest evidence that there's a Well of Nincompoopery in Tallahassee are a pair that come out in favor of water pollution. The bills — HB 1197 in the House and SB 1240 in the Senate — would forbid any local governments from "adopting laws, regulations, rules, or policies relating to water quality or quantity, pollution control, pollutant discharge prevention or removal and wetlands." Bear in mind that these bills are being put forward at a time when our beaches are plagued by a monthslong red tide toxic algae bloom fueled by pollution in stormwater runoff.
— LEG. SKED. —
— The House Commerce Committee will consider legislation (HB 5) that would eliminate Enterprise Florida and other economic development programs: 8 a.m., Room 212, Knott Building.
— Health & Human Services Committee will take up a resolution (HM 581) asking the feds to prohibit soda purchases with government food assistance: 8 a.m., Room 17, House Office Building.
— The Joint Revenue Estimating Impact Conference meets: 9 a.m., Room 117, Knott Building.
— The House holds a floor Session: 10:30 a.m., House Chambers.
— MORE FROM CAP —
AFP-FL cheers Senate advancement of school choice bill — Americans for Prosperity-Florida released a video Thursday praising the Senate passing SB 202, Sen. Simon's legislation to give all K-12 students access to state-funded vouchers for private schools. AFP-FL State Director Skylar Zander calls it the "most transformational educational bill in Florida's history." The proposal will give every child the "opportunity to become successful," he added.
To watch the video, please click on the image below:
New and renewed lobbying registrations:
Brian Ballard, Courtney Coppola, Adrian Lukis, Ballard Partners: CareSource Mission
Ron Book, Kelly Mallette: Florida Independent Glass Association
Matt Bryan, Teye Carmichael, David Daniel, Jeff Hartley, Lisa Hurley, Jonathan Rees, Smith Bryan & Myers: BJ's Wholesale Club, MLU Services
David Childs, Gary Hunter, Chad Revis, The Vogel Group: Chesapeake Utilities Corporation, The Mentor Network, Neal Communities
David Clark, Allegiant Strategies Group: GoGig Jobs
David Custin, David R. Custin & Associates: Florida Healthy Alternatives Association
Christopher Finkbeiner, Rubin Turnbull & Associates: Florida Transportation Systems
Nick Iarossi, Scott Ross, Capital City Consulting: Associated Industries of Florida
Denise Lasher, Lasher Consulting: American Federation for Children
Alicia Reese, Alfrank Solutions: Keys to your Cassell
Robert Reyes, Capitol Group: American Contractors Insurance Group, Florida Justice Reform Institute
Frank Terraferma: BusPatrol America
Jared Willis, Willis Government Affairs: Atlantic Bingo Supply
— STATEWIDE —
"Insurers broke the law in limiting Hurricane Ian payouts, group alleges" via Trevor Fraser of the Orlando Sentinel — An insurance industry watchdog group says that it will submit to Florida law enforcement evidence of crimes committed by insurance company employees in the aftermath of the devastation caused by Hurricane Ian last year. The announcement comes after a story in The Washington Post alleged that insurers dramatically reduced adjuster estimates of Hurricane Ian damage in southwest Florida to justify much lower payout amounts to storm victims. Both the office of state CFO Jimmy Patronis and the Office of Insurance Regulation confirmed that they had opened investigations into the matter but were unable to provide details.
"State board wants closer look at university president contracts, interim presidents' staying power" via Gabrielle Russon of Florida Politics — The Board overseeing Florida's public universities wants to look deeper into how long interim school leaders remain in power, presidential searches and presidents' contracts, Chair Brian Lamb said. The Florida Board of Governors held a virtual call where they did not vote on any issues, but Lamb said they plan to explore these issues for upcoming meetings. The Board meets next March 28-29. Earlier this year, the newly DeSantis-appointed New College of Florida board of trustees hired Richard Corcoran as the school's interim president and gave him a $699,000 salary, an $84,000 housing allowance and a $12,000 auto allowance as part of his 18-month contract.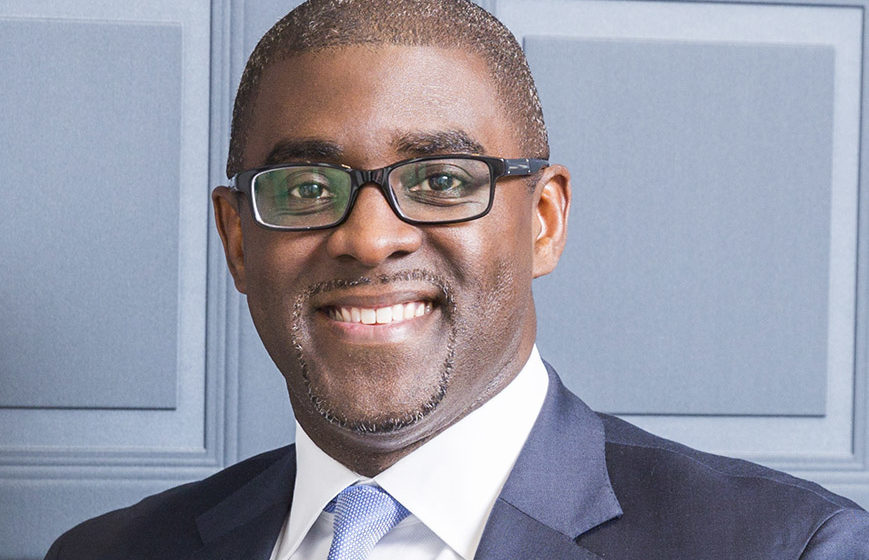 "More bad than good as right whale calving season winds up" via Wes Wolfe of Florida Politics — Cause for celebration appeared near Massachusetts recently as observers saw a previously entangled North Atlantic right whale swimming free of the heavy rope that once wound around it. "Nimbus appears to have shed the remainder of the line trailing from his mouth and is now fully gear-free," according to NOAA Fisheries. "At this time, the full extent to which this entanglement impacted Nimbus' health remains unclear. We and our partners will continue to monitor and document him. While this is good news for Nimbus, entanglement response and disentanglement is not always possible for other whales."
— D.C. MATTERS —
"Joe Biden administration opts against appealing Florida immigration case ruling" via Michael Wilner and Ana Ceballos of the Tampa Bay Times — The Biden administration has declined to appeal a decision from last week that blocks a key Department of Homeland Security program that has helped the agency relieve migrant congestion at the U.S. southern border. U.S. District Judge Kent Wetherell II, a Florida-based judge appointed by Trump, issued the 109-page opinion last week, blaming Biden for the country's border crisis and giving the government a week to appeal — a deadline that passed on Wednesday. The parole program, called "parole + ATD," has allowed the Department of Homeland Security to release tens of thousands of migrants into the country while they await immigration proceedings. The Department will now have to provide migrants full "Notices to Appear" instead of resorting to other alternatives to detention.
"Janet Yellen defends efforts to stabilize banking system" via Alan Rappeport of The New York Times — Yellen defended the federal government's actions to stabilize the U.S. financial system, saying recent moves to protect depositors at two banks were aimed at preventing problems from spreading through the banking system. Yellen also sought to reassure the public that America's banks, whose stocks have been incredibly volatile in recent days, are "sound" and that customer deposits are safe.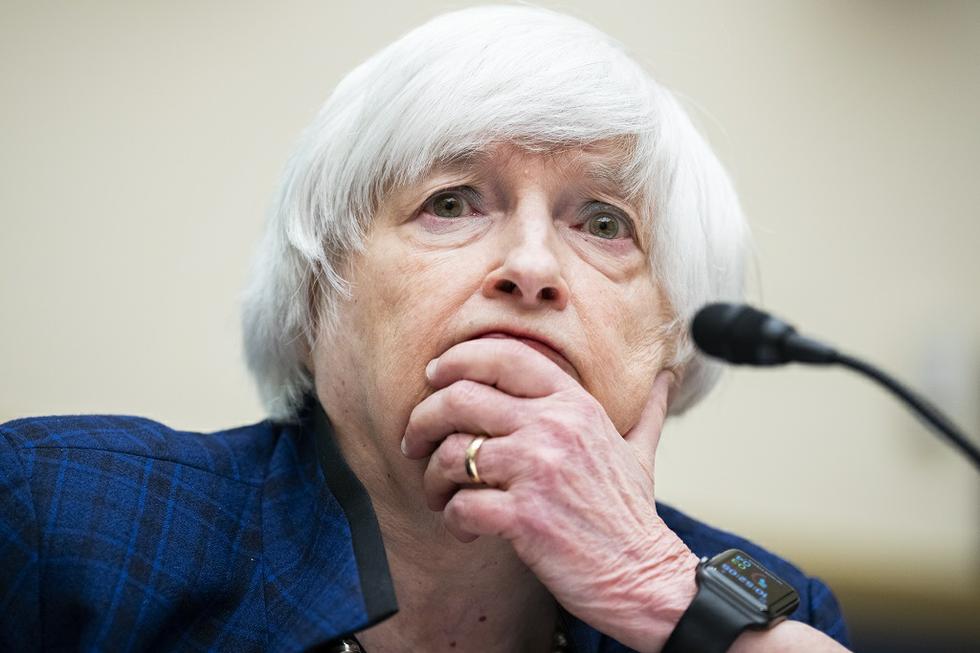 "Eleven banks deposit $30 billion in First Republic Bank" via David Benoit, Dana Cimilluca, Ben Eisen, Rachel Louise Ensign and AnnaMaria Andriotis of The Wall Street Journal — The biggest banks in the U.S. swooped in to rescue First Republic Bank increase; green up pointing triangle with a flood of cash totaling $30 billion, to stop a spreading panic following a pair of recent bank failures. The bank's executives came together in recent days to formulate the plan, discussing it with Treasury Secretary Janet Yellen and other officials and regulators in Washington, D.C. JPMorgan Chase, Citigroup Inc., Bank of America Corp. and Wells Fargo & Co. are each making a $5 billion uninsured deposit into First Republic.
"HUD forms new disaster office, announces nearly $2.77B for Florida hurricane relief" via Jacob Ogles of Florida Politics — Florida will receive an additional $2.7 billion in disaster relief from the U.S. Department of Housing and Urban Development (HUD). The money was announced as part of an effort by the federal agency to respond to direct impacts from weather-related events. HUD this week established a new Office of Disaster Management and Office of Disaster Recovery within the agency. This means dozens of new federal hires will be dedicated to expediting efforts to help in disaster-struck areas.
"Marco Rubio: U.S. should fly more drones over Black Sea, protect them with jets" via Alexander Bolton of The Hill — Sen. Rubio, the Vice Chair of the Senate Intelligence Committee, says Russia's downing of a U.S. Reaper drone over the Black Sea is a "test" and the Biden administration should begin flying more drones with fighter escorts in the region. "This is a direct test of the Biden administration to try to see what the limits are," Rubio told "CBS Mornings" in an interview. "It's a test to see if we'll respond to it." Rubio made his comments in response to footage released by the Pentagon showing a Russian fighter jet flying at the American drone and forcing it out of the sky. The collision that disabled the drone was the culmination of a 30- to 40-minute interaction between the drone and Russian Su-27 fighters. "I think our response should be to fly more of these in that area and to potentially have them escorted by U.S. fighter jets who are manned and have the capability to respond," Rubio said.
"Cory Mills talks on Ukraine, woke ideology, little on district at Oviedo town hall" via Martin E. Comas of the Orlando Sentinel — U.S. Rep. Mills railed against woke ideology, American involvement in Ukraine, China buying farmland in the United States, the flow of undocumented immigrants at the Mexican border and federal funding of the Environmental Protection Agency, at his first town hall meeting in Oviedo. "America is in reverse right now," the firebrand conservative said to a friendly audience of about 80 fellow Republicans at the Oviedo Amphitheater and Cultural Center. "We're in a downward spiral. … They tell us that America is the greatest nation on earth and the freest nation on earth. We're not."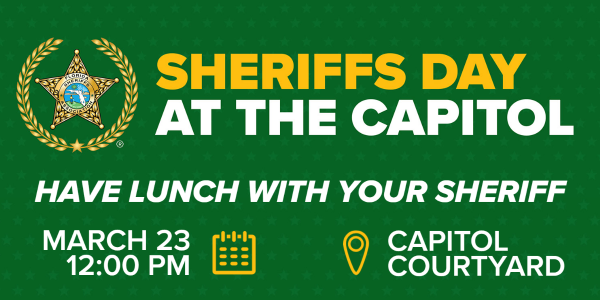 — EPILOGUE TRUMP —
"Georgia grand jury heard another Trump call recording" via The Associated Press — A special grand jury that investigated whether Trump and his allies illegally meddled in the 2020 Election in Georgia heard a recording of the former President pushing a top state lawmaker to call a Special Session to overturn his loss in the state, according to a newspaper report. The Atlanta Journal-Constitution reported Wednesday that it spoke to five members of the special grand jury who said they heard a recording of a phone call between Trump and Georgia House Speaker David Ralston that had not previously been reported and has not been made public. Ralston, who died in November, did not call a Special Session in the weeks after the November 2020 Election. The five grand jurors — three men and two women — spoke to the newspaper but declined to be named because they were concerned about their safety and privacy.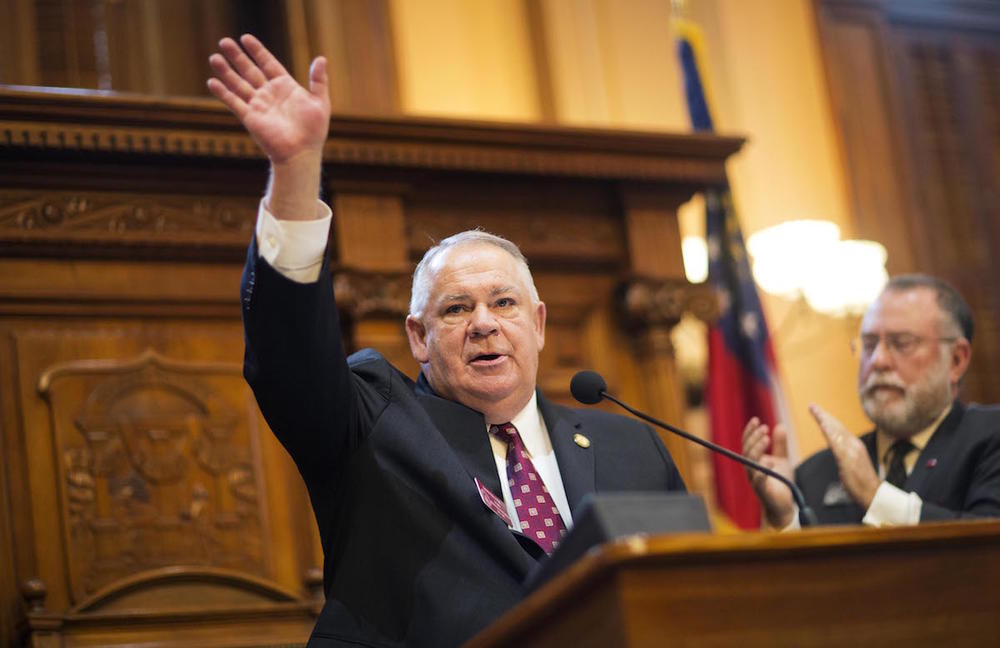 "Dozens of Mar-a-Lago staff, from servers to aides, are subpoenaed in classified documents" via Katelyn Polantz, Paula Reid, Kristen Holmes and Casey Gannon of CNN — At least two dozen people — from Mar-a-Lago resort staff to members of Trump's inner circle at the Florida estate — have been subpoenaed to testify to a federal grand jury that's investigating the former President's handling of classified documents, multiple sources familiar with the investigation told CNN. On Thursday, Trump's communications aide Margo Martin, who worked in the White House and then moved with Trump to Florida, appeared before the grand jury in Washington, DC. One of special counsel Jack Smith's senior-most prosecutors participated in the interview. Martin, who is among a small group of former White House advisers who have remained employed by Trump after he left office, declined to answer any questions when approached by a CNN reporter. Smith has sought testimony from a range of people close to Trump — from his own attorneys who represent him in the matter to staffers who work on the grounds of Mar-a-Lago, including a housekeeper and restaurant servers, sources said.
"As a possible indictment looms, Trump's team plans to attack" via Maggie Haberman of The New York Times — As Trump faces likely criminal charges, his campaign is preparing to wage a political war. With an indictment looming from the Manhattan district attorney, Alvin L. Bragg, Trump's campaign is laying the groundwork for a broad attack on Bragg, a Democrat. The campaign will aim to portray any charges as part of a coordinated offensive by the Democratic Party against Trump, who is trying to become only the second former president to win a new term after leaving office.
"How Mike Pence came to finally blame Trump for Jan. 6 Capitol attack" via Matthew Brown of The Washington Post — More than a year after the attack, Pence told a group of conservative lawyers that Trump was "wrong" to think a single person could overturn the will of voters. In November, as Pence promoted his memoir and mulled a run for President, he began to place blame. More than a year after the attack, Pence told a crowd of conservative lawyers at a Federalist Society conference that Trump was "wrong" to say that Pence had the authority to overturn the 2020 Election results.
"Steps from the Capitol, Trump allies buy up properties to build MAGA campus" via Paul Schwartzman of The Washington Post — At first glance, the flurry of real estate sales two blocks east of the U.S. Capitol appeared unremarkable in a city where such sales are common. In the span of a year, a seemingly unrelated gaggle of recently formed companies bought nine properties, all within steps of one another. But the sales were not coincidental. Unbeknown to most sellers, the limited liability companies making the purchases — a shopping spree that added up to $41 million — are connected to a conservative nonprofit led by Mark Meadows, who was Chief of Staff to Trump. The organization has promoted MAGA stars like Republican U.S. Reps. Marjorie Taylor Greene of Georgia and Lauren Boebert of Colorado.
— 2024 —
"Trump's VP? Some in GOP already jockeying for consideration" via Jill Colvin of The Associated Press — Trips to Mar-a-Lago. Glowing speeches. Front-row seats at major events. The first Republican Presidential Primaries are nearly a year away and the candidate field is unsettled. But already, a shadow contest of another sort is underway with several Republicans openly jockeying to position themselves as potential running mates to Trump, the early front-runner for the nomination. "A lot of people are right now auditioning," Trump boasted to supporters in Florida last month.
"Trump's allies are now mad DeSantis hasn't announced he's running for President" via Eric Lutz of Vanity Fair — "Gov. DeSantis's failure to declare his candidacy is no mere oversight," the Make America Great Again Inc. PAC said in a Wednesday filing with the Florida Commission on Ethics, demanding an investigation into the top Trump rival. "It is a coordinated effort specifically designed for him to accept, as unethical gifts, illegal campaign contributions and certain personal benefits that are necessarily intended to influence his official decision to resign from office under Florida's resign to run law."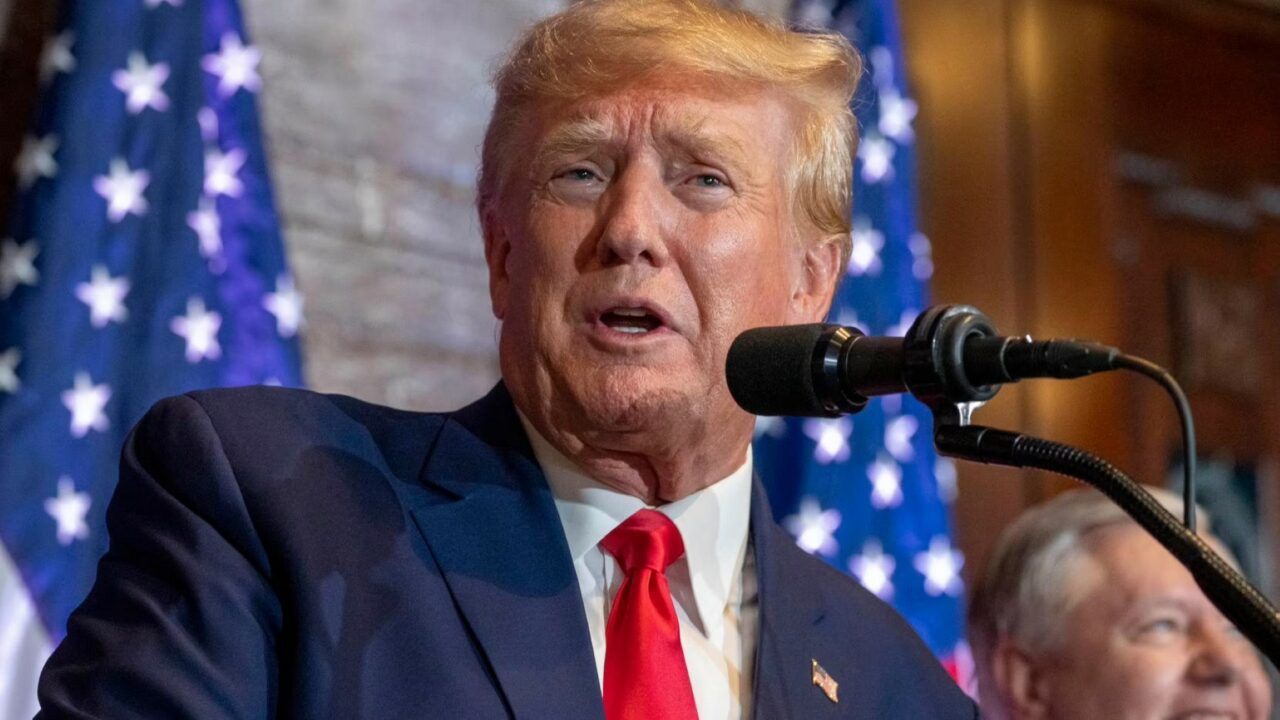 "As 2024 campaign draws near, Biden focuses on issues for senior voters" via Austin Denean of Local 12 — Biden is positioning himself as defender-in-chief of Social Security and Medicare in a series of events and speeches vowing to protect them against what he describes as Republican attempts to cut benefits. The latest example was a trip to Nevada where he gave a speech on savings for prescription drug costs stemming from provisions in the Inflation Reduction Act. "All Americans deserve peace of mind that if the illness strikes or they have — an accident occurs in their family, they can get the care they need but they can afford the care they need," Biden said.
"Trump leads New Hampshire Primary poll, but DeSantis does better against Biden" via Jacob Ogles of Florida Politics — A poll of New Hampshire voters shows Trump increasing his lead over DeSantis. It also found DeSantis polling closer to Biden in a General Election matchup for President and winning independents. Quinnipiac University polled registered Republicans and Republican-leaning voters on who they prefer. Trump leads the pack with 46% support. DeSantis polls at 32%. Both are clearly in the top tier, with former United Nations Ambassador Haley showing at 5% and no one else clearing 3%. When pollsters asked Republican-leaning voters who they would support in a head-to-head matchup between Trump and DeSantis, Trump again came out on top 51% to 40%.
"As 2024 Election looms, Pence implies Trump is a bad Christian" via Olivier Knox of The Washington Post — If Pence runs for President in 2024, as he has hinted he will do, he and his former boss — actually, the entire GOP field — will compete for the support of hard-right Christian voters. So, when the former Vice President seems to disparage Trump's faith, even in jest, it bears noting. The former Vice President said: "I read that some of those classified documents they found at Mar-a-Lago were actually stuck in the President's Bible … which proves he had absolutely no idea they were there."
"Looming Trump charges threaten to inject chaos into 2024 campaign" via Zachary Basu of Axios — In a matter of days, a grand jury in Manhattan could turn the 2024 campaign on its head by making Trump the first former President in U.S. history to face criminal charges. The state investigation into Trump's alleged hush money payments to porn star Stormy Daniels in 2016 may be the tip of the spear when it comes to the many legal threats bearing down on Trump. But moving first in such a sensitive situation carries enormous risks for a prosecutor and legal experts have raised questions about the strength of the case being assembled by Manhattan District Attorney Alvin Bragg.
"Much of the 2024 GOP field focuses on dark, apocalyptic themes" via Ashley Parker of The Washington Post — Speaking to conservative activists this month just outside of Washington, Trump promised to be "your warrior" and "your justice," vowing: "And to those who have been wronged and betrayed, I am your retribution." The same day, speaking to a group of conservative donors in Florida, former South Carolina Gov. Haley warned, "Joe Biden and the Democrats are destroying our people's patriotism and swapping it out for dangerous self-loathing." And speaking at the Ronald Reagan Presidential Library in California on March 5, DeSantis argued that his state offered a refuge from a Democratic-led "dystopia, where people's rights were curtailed and their livelihoods were destroyed."
"Marianne Williamson's 'abusive' treatment of 2020 campaign staff, revealed" via Lauren Egan of POLITICO — Bestselling author Williamson has built a career preaching love and forgiveness. It is the cornerstone of her second Democratic campaign for President which she launched on March 4. But those who have worked with Williamson as she has moved into the political realm say her public persona is at odds with her private behavior. Interviews with 12 people who worked for Williamson during her 2020 presidential campaign paint a picture of a boss who can be verbally and emotionally abusive.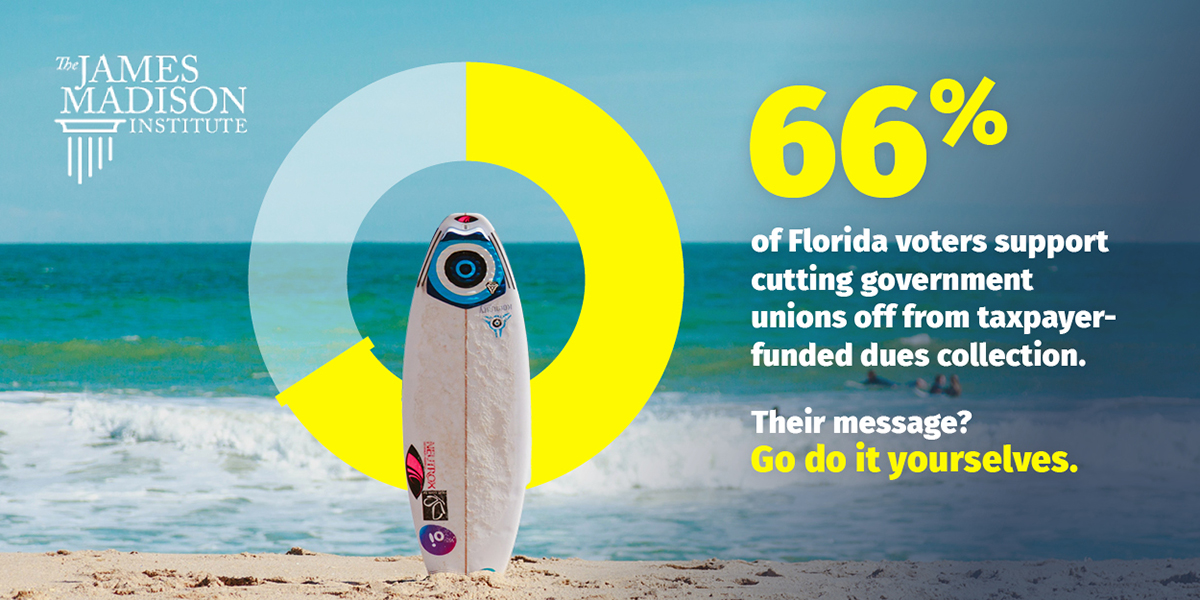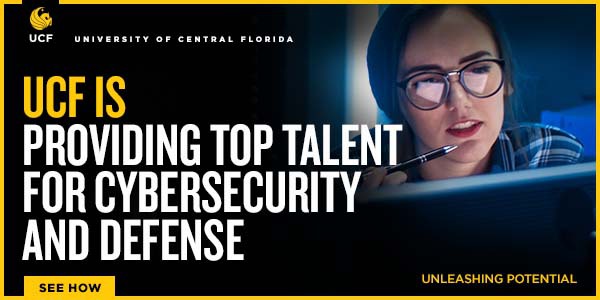 — LOCAL: S. FL —
"Miami-Dade School Board adopts prayer proclamation, displays state motto over dais" via Sommer Brugal of the Miami Herald — The Miami-Dade School Board unanimously approved a measure to commemorate the National Day of Prayer in the district's public schools — an item that prompted the Board members to ensure Florida's motto, "In God We Trust," be displayed in the School Board room. Introduced by Vice Chair Danny Espino, the measure calls for the district to recognize Thursday, May 4, 2023, as the National Day of Prayer, in accordance with Congress designating the first Thursday in May as a National Day of Prayer. And according to Espino, it "creates a space for everyone of all faiths" to participate.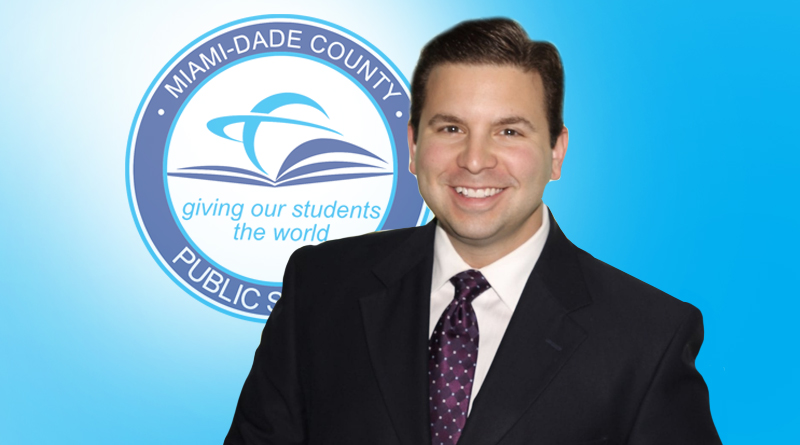 "Palm Beach County, Boca Raton give up fight over conversion therapy ban" via Hannah Phillips of the Palm Beach Post — Palm Beach County and Boca Raton owe nearly $200,000 to two South Florida counselors who offer to steer LGBTQ children and teens away from "unwanted homosexual attractions" — a practice known as conversion therapy and that has prompted legal battles across the country. It's the latest blow to county and city lawmakers who banned the practice in 2017 on the grounds that it causes more harm than good. Conversion therapy, which has been linked to depression and suicidal thoughts among young people, is rooted in the belief that homosexuality is a mental disorder that can be overcome with extended counseling.
"South Florida professor loses job after complaint about a racial justice segment in one of his courses" via Angie DiMichele and Shira Moolten of the South Florida Sun-Sentinel — An English professor at Palm Beach Atlantic University has lost his job after a parent complained about a racial justice unit he taught in one of his courses. Samuel Joeckel, 50, announced on Instagram that the private Christian university in West Palm Beach had decided to terminate his contract early following a review of the unit in his Composition II course. "They did this for a clear reason: my decision to teach and speak about racial justice," Joeckel wrote. "The timing of this is not a coincidence as we are dealing with an 'anti-woke' crusade from Gov. DeSantis." Jason Masterson, a representative for the university, declined to comment.
"Palm Beachers: 'Uninvited' beachgoers caused property value drop" via Christine Stapleton of The Backstory Blog — Wealthy, oceanfront property owners who say their property values dropped because the town failed to keep "uninvited" beachgoers from crossing an invisible line in the sand separating their beaches from the public beach want a jury to decide whether they are entitled to damages and how much. A trial has been tentatively scheduled for Jan. 8, 2024, if a settlement cannot be reached. Efforts to settle the case with one property owner failed in September and there have been no mediation conferences since then, according to court records. Meanwhile, property owners scaled back their claims, voluntarily dropping two of their most relentless demands.
"'It felt like a car hit me with a machete blade at the end of it,' Stuart man says of shark bite off St. Lucie County beach" via Mauricio La Plante of Treasure Coast Newspapers — Matthew Picarelli was body surfing in the ocean off Pepper Park Beach when he suddenly felt a pain in his right foot. The Stuart man had come in from surfing Sunday and went back out for body surfing around 11:40 a.m. As he was catching a wave, he felt it. Then he saw the fin and tail of what he said was a shark and realized it was wiggling. "It felt like a car hit me with a machete blade at the end of it," Picarelli, 36, recounted. "It's just the power that it went at me. And it just squeezed on my foot like a vice grip."
"This is how much, or little, it's rained in South Florida this year" via Kimberly Miller of the Palm Beach Post — A particularly parched dry season has plunged Palm Beach County into drought with about 60% of the county suffering a thirst deep enough to leave it in severe drought, according to the March 16 report by the National Drought Mitigation Center. It's been three months since the last notable rainfall in Palm Beach County. In mid-December, nearly 3 inches of rain fell over a five-day period as measured at Palm Beach International Airport in West Palm Beach. But since New Year's, it's been bone dry. West Palm Beach only received 1.39 inches of rain between Jan. 1 and March 15. That's 6.30 inches lower than normal and makes this the third driest year so far in the 123-year record.
"Def Leppard drummer Rick Allen attacked outside of South Florida hotel by 19-year-old" via Devoun Cetoute of the Miami Herald — Allen was attacked outside his hotel while visiting South Florida earlier this week, according to reports. Max Hartley is facing a charge of abuse to an elderly or disabled adult without great harm. The 19-year-old Ohio man was arrested and has since bonded out of jail, records show. Fort Lauderdale police did not identify the victim, but WSVN 7 News first reported Allen was the man attacked. His condition is unknown. Allen was in town performing with Mötley Crüe at the Seminole Hard Rock. Allen was smoking a cigarette in the valet section of the Four Seasons Hotel, 525 N Fort Lauderdale Beach Blvd., while Hartley was hiding behind a pole, an arrest report read.
— LOCAL: C. FL —
"Taxpayer-funded vouchers go mostly to religious schools. 'Pay for it yourself,' rabbi says." via Leslie Postal and Annie Martin of the Orlando Sentinel — Most Florida students using state vouchers to pay for private school spend their scholarships at religious schools, as their parents select campuses where lessons from the Bible, the Torah and the Quran are taught alongside traditional academics. At two of Central Florida's Islamic schools, girls must wear hijabs, a head covering worn by some Muslim women, as part of their school uniforms. IBN Seena Academy and Leaders Preparatory School combined received more than $1.6 million in taxpayer-funded scholarships this school year to educate more than 430 students.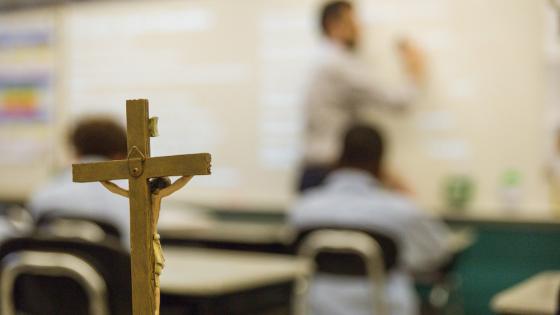 "Orlando man arrested with firearms, silencers and thousands of ammunition rounds" via Garfield Hylton of the Orlando Sentinel — Officials arrested an Orlando man last year with 19 firearms, six silencers, three flash-bang grenades, and thousands of rounds of ammunition. A judge sentenced Carlos Roman to 40 years in prison for cocaine possession and a silencer-equipped firearm in the furtherance of drug trafficking, according to the Department of Justice. His initial arrest happened on Aug. 9, 2022, when they found him in his home. The arrest was part of a large takedown from Operation "Titan Fall," a multiagency Organized Crime Drug Enforcement Task Force (OCEDTF) investigation that arrested 13 individuals charged in two indictments, the DOJ said. Authorities said Roman supplied cocaine to three men, James Richard Howell, Kenneth Angel Vera and Joely Manuel Burgos.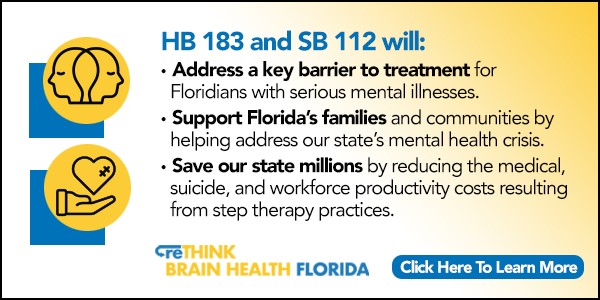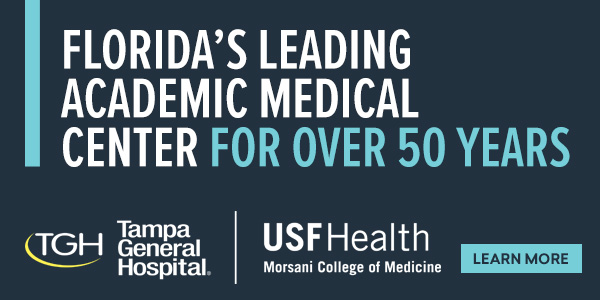 — LOCAL: TB —
"Tampa named one of Time's Greatest Places to Visit in 2023" via Terry Ward of Time — Florida's city du jour is eager to earn permanent status on travelers' lists of sunny, accessible escapes worthy of a weekend stay, as a cutting-edge, multibillion-dollar landmark development project redefines its downtown. Water Street Tampa wrapped phase one late last year with the unveiling of the city's first true five-star hotel, The Tampa EDITION (there are currently only five in the U.S., including one in Miami), with Michelin-starred chef John Fraser at the helm. Backed by Bill Gates and Tampa Bay Lightning owner Jeff Vinik, the project has already seen the Verge, its main pedestrian promenade, mushroom with restaurants like Boulon Brasserie, with spectacular interiors by a Montreal designer and ridiculously good escargot and The Pearl, a stylish oyster bar across the street, as well as lifestyle hotels and residences including ROOST Apartment Hotel. The neighborhood was recently named the world's first WELL-certified City District, too, thanks to its focus on sustainability and livability, and rentable electric scooters make it easy to zip around downtown.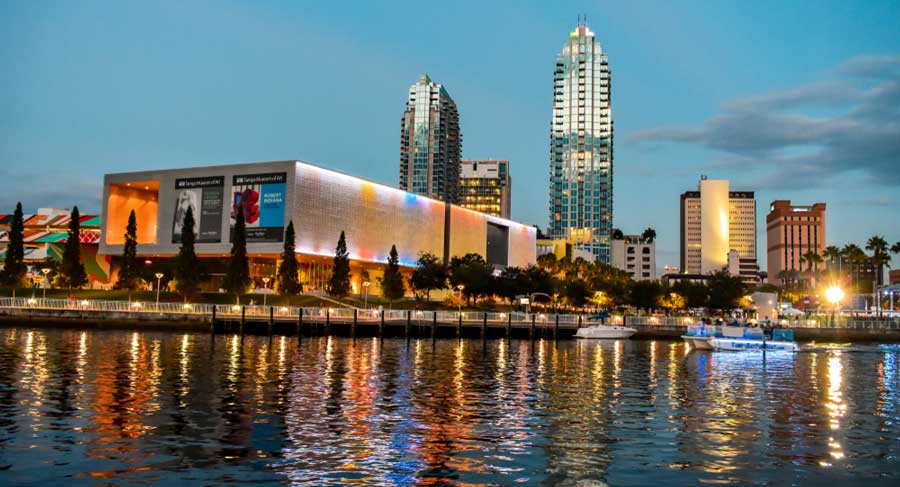 "CareerSource Tampa Bay weighs its future following state's instruction to consolidate" via Henry Queen of the Tampa Bay Business Journal — Tampa Bay's two largest workforce development agencies may eventually reconsolidate their operations, and CareerSource Tampa Bay President and CEO John Flanagan said on Thursday it's imperative that workforce leaders on both sides of the bridge no longer work in a vacuum, starting now. The state recommended that CareerSource Tampa Bay and CareerSource Pinellas merge in late February. CareerSource Florida had engaged in conversations across the state to sharpen the state's talent pipeline and to satisfy requirements set forth in a 2021 state law.
"Worried depositors are seeking refuge in Raymond James amid banking sector angst" via Christina Georgacopoulos of the Tampa Bay Business Journal — Anxious bank customers are seeking refuge in Raymond James in the wake of the collapse of Silicon Valley Bank and Signature Bank last week. The St. Petersburg-based firm is among larger institutions to see inbound deposits rise in recent days amid the ongoing turmoil in the banking sector, according to Wes Gottesman, a Raymond James financial adviser in Tampa Bay.
"Hillsborough, Polk men guilty of participating in Capitol riot" via The Associated Press — Two Florida men were convicted Wednesday of storming the U.S. Capitol during the January 2021 insurrection. Joshua Christopher Doolin and Michael Steven Perkins were each found guilty of felony civil disorder, entering and remaining in a restricted building or grounds, and disorderly and disruptive conduct in a restricted building or grounds. Doolin was also convicted of theft of government property. Perkins was separately convicted of assaulting a federal officer with a deadly or dangerous weapon and engaging in acts of physical violence while on the restricted Capitol grounds. Sentencing is scheduled for July 13.
"Did Pasco school board candidate play fair? His case could prompt new rules." via Jeffrey S. Solochek of the Tampa Bay Times — For decades, Florida has required School Board candidates to live in the representative district they wish to serve by the time they qualify for the ballot. Recently elected Pasco County Board member Al Hernandez, who was endorsed by DeSantis, tangled with this law during his 2022 campaign. And now two Republican state lawmakers who represent Pasco want to change it. State Rep. Kevin Steele and Sen. Ingoglia have proposed legislation (HB 411 / SB 444) that would require School Board candidates to reside in their district by the time they take office, just like other county constitutional officers. County Commissioners, state Representatives and Senators must live in their districts at the time of election.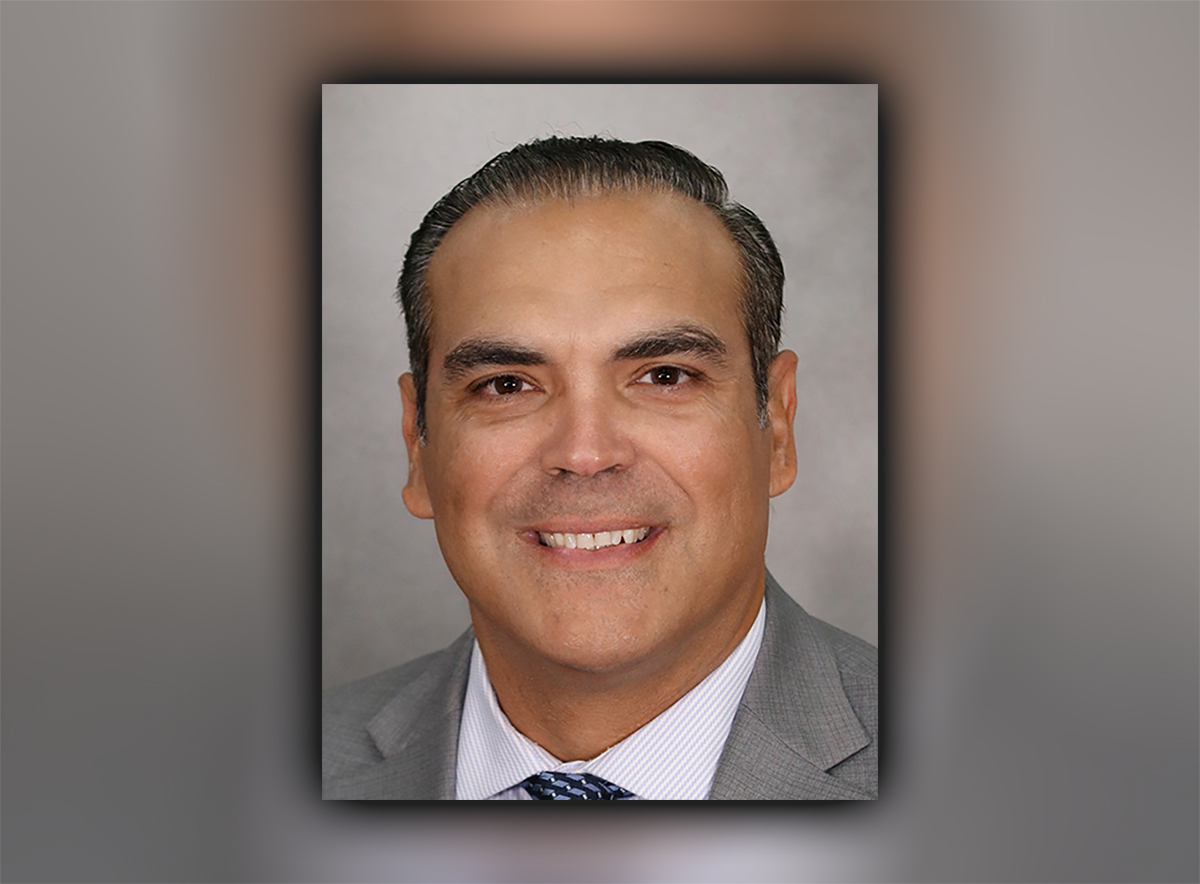 "Here's how St. Petersburg's new residential zoning rules would work" via Colleen Wright of the Tampa Bay Times — Dozens of residents showed up to City Hall earlier this month, passionate for and against a city proposal that would allow some inner-city owners of single-family homes to turn them into or build up to four residences. The city identified 2,895 properties in the city's core where that could happen. Depending on the size of the lot, those single-family homes could be remodeled into apartments or razed to make way for a duplex, triplex or fourplex, while still maintaining the neighborhood's design standards.
"Should Tampa dye the Hillsborough River green for St. Patrick's Day? A petition says no." via Max Chesnes of the Tampa Bay Times — A petition to stop the city of Tampa from dyeing the Hillsborough River a bright shade of electric green for St. Patrick's Day is gaining traction among the region's angling community. The social media movement was launched Sunday by Tampa Bay fly fishing guide Capt. Dustin Pack. He said the annual River O'Green Fest tradition negatively affects fish and wildlife populations in the days after the event — and sends the wrong message about environmental stewardship. "You can party and also not dye our river green," Pack said. "It just doesn't look good that we say we care about an estuary that we live on or live near, but we're just throwing this crap in it."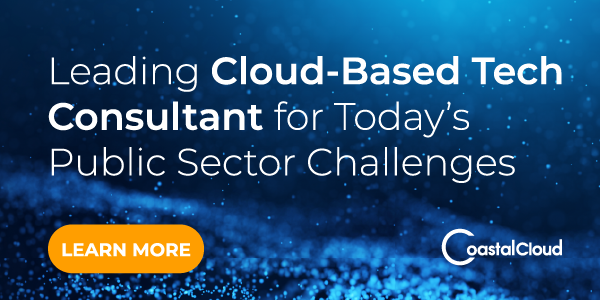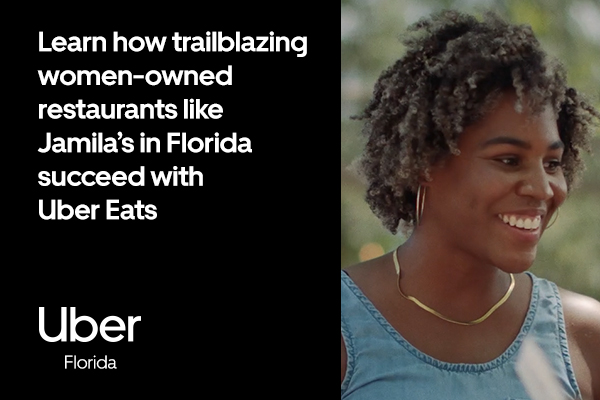 — LOCAL: SW. FL —
"Who is Grace Keenan, the student trustee on New College's board of trustees?" via Gabriela Szymanowska of the Sarasota Herald-Tribune — When Keenan was a 15-year-old high school student in Connecticut, she flipped through the pages of "Colleges That Change Lives" and came across an entry for New College of Florida. She visited the Sarasota school but wasn't sure it would be a good fit. She spent a year studying at Boston University, where she was close to family but realized the traditional college experience wasn't for her. She soon felt the pull to return to the 110-acre New College campus. When Keenan returned as a student, she couldn't have foreseen that at 23 she would be the loudest and often the only voice raising concerns about a powerful Governor's plan to revamp her school.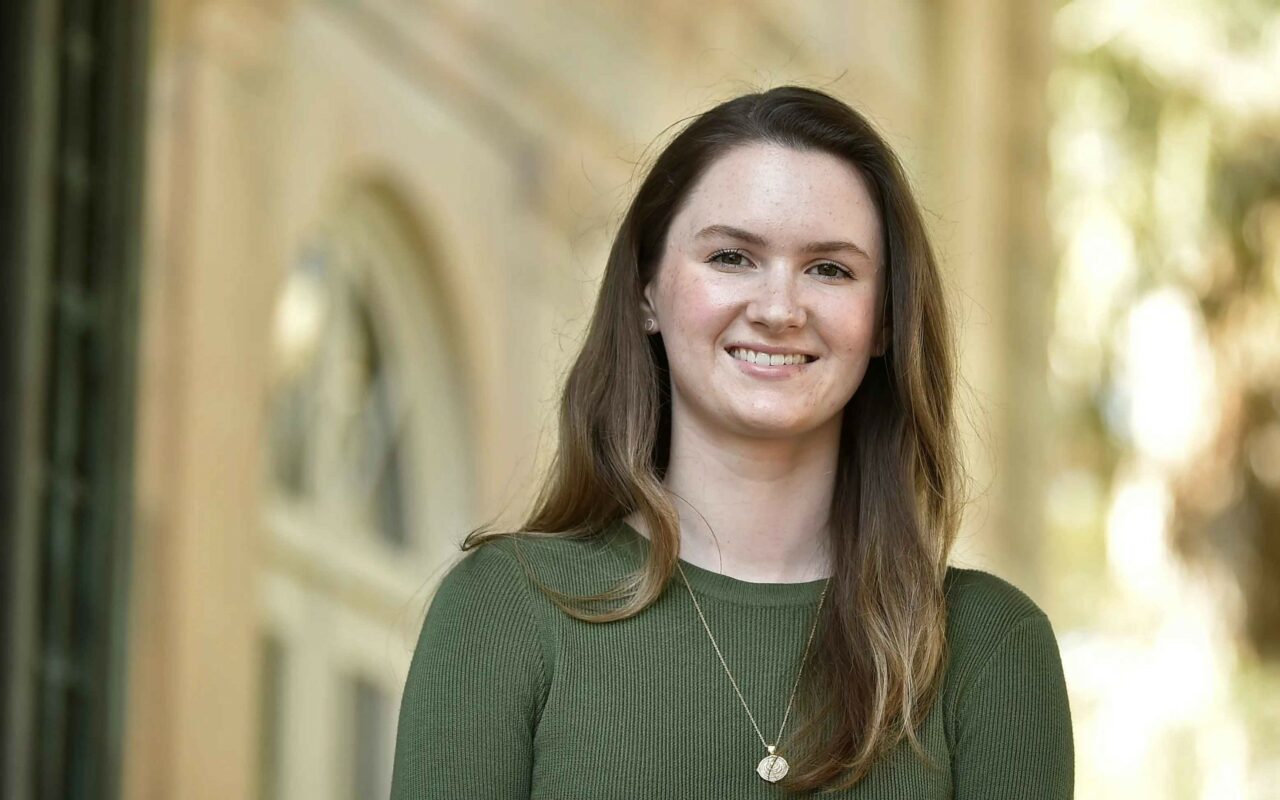 "Giant African Land Snail quarantine established in Lee County. What we know" via Mark H. Bickel of the Fort Myers News-Press — We have a snail problem. Specifically, we have a Giant African Land Snail problem in one part of Lee County. It was announced by the Florida Department of Agriculture and Consumer Services and its Division of Plant Industry that a quarantine has been established in specific areas of Lee County in response to previously detected giant African land snails. According to a news release out of Tallahassee: "Under the quarantine, it is unlawful to move a giant African land snail or a regulated article, including, but not limited to, plants, plant parts, plants in soil, soil, yard waste, debris, compost or building materials, within, through or from the defined quarantine area without a compliance agreement."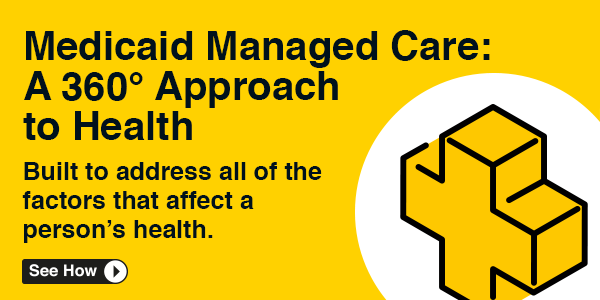 — LOCAL: N. FL —
"Bay County voter registration deadline for 2023 Municipal Elections approaches" via Nathan Cobb of the Panama City News-Herald — Mark Andersen says people should not miss out on their opportunity to vote in the 2023 Municipal Elections. As Bay County Supervisor of Elections, Anderson noted that March 20 is the last day for residents to register to vote in the April 18 Election. "The deadline is coming up, and it's important that people realize that," Andersen said. "You can still update your address and other things (after March 20), but if you're not registered by that time, you will not be able to participate."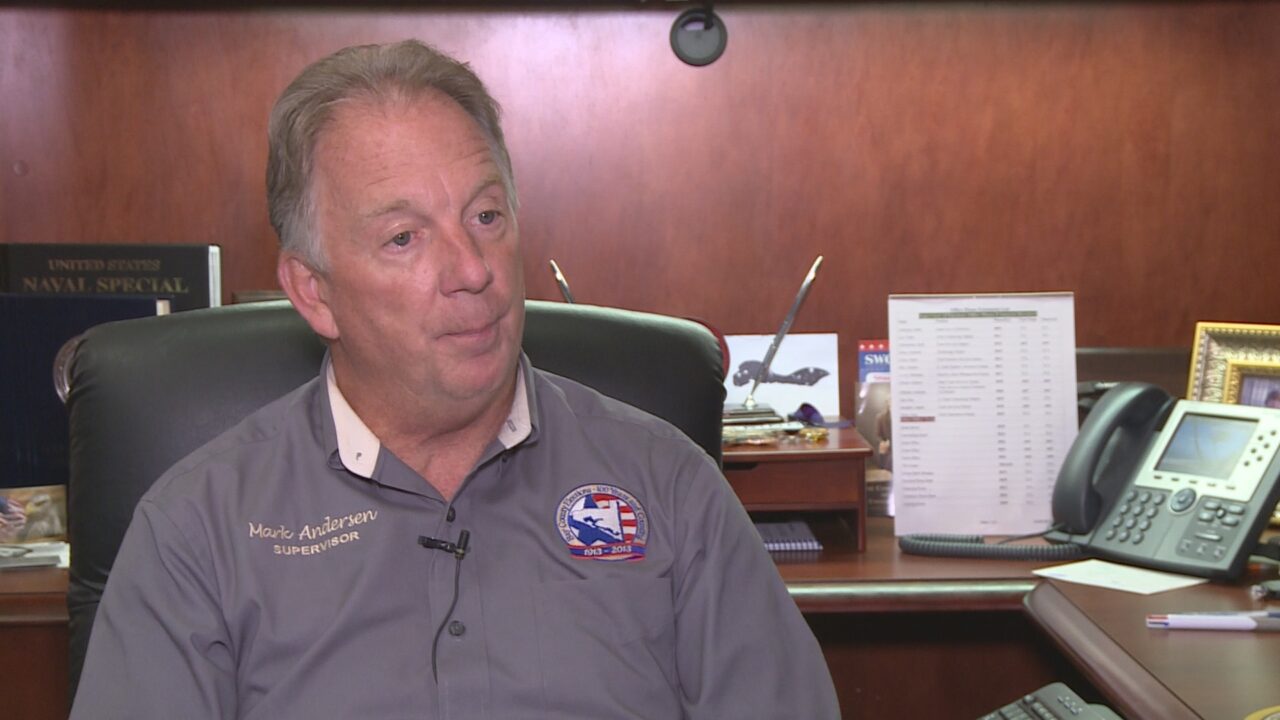 "Former Florida COVID-19 data chief Rebekah Jones sues to get her old job back with back pay" via Chris Persaud of The Palm Beach Post — Jones, who has accused the state of firing her for trying to show how officials ordered her to fudge numbers, is suing to be reinstated. Jones filed a whistleblower lawsuit Monday in Leon County Circuit Court against the state Health Department and Surgeon General Ladapo asking for her job back along with back pay. She also seeks compensation for "emotional distress" and punitive damages against former department deputy secretary Shamarial Roberson, who is also named as a defendant.
"Inspector General Supervisor, employees push back against sexism allegations" via Nate Monroe of the Florida Times-Union — A Supervisor within Jacksonville Office of Inspector General criticized a report by city attorneys and Human Rights Committee (HRC) staffers that concluded he violated city policy by treating a former employee "differently from other employees on the basis of her gender," according to a copy of a letter the supervisor sent to a Committee that oversees the Inspector General. The Supervisor, Rick Samples, the office's director of investigations, said he was "never provided with the specific allegations of misconduct" or allowed to see any of the evidence the city attorneys and HRC staff relied upon when investigating the former employee's account.
"St. Marys Riverkeeper brings Okefenokee mining debate to Nassau County Commissioners" via Wes Wolfe of Florida Politics — The state of the St. Marys River is in question, Nassau County Commissioners learned, depending on the outcome of a debate on a mine near the Okefenokee Swamp, from which the river rises. "The St. Marys River and its headwaters — the Okefenokee Swamp — are in danger from a risky mining operation along Trail Ridge in St. George, Georgia," St. Marys Riverkeeper Emily Floore said to the Nassau County Board of County Commissioners this week. "The Georgia state permits are currently open to the public (for comment)." The possibility of a mine spawned a controversy that has now lingered for years as the company seeking the mine pushes forward.
"FDOT announces road closure for I-75 and SW 66th Street bridge" via Austin L. Miller of the Ocala Star-Banner — Florida Department of Transportation officials said a section of Southwest 66th Street bridge over the highway will be closed for repairs from 7 p.m. through 6 a.m. Officials said the overhead bridge will also be closed nightly from 7 p.m. to 6 a.m., beginning Sunday through Thursday, and will be ongoing for the next few weeks.
"Ex-Pensacola Humane Society director files reams of documents to back misconduct claims" via Tom McLaughlin of the Pensacola News Journal — A lawsuit filed on Jan. 17 by the Pensacola Humane Society Board of Directors against former members of the agency's staff alleges that staff members made public "a novel's worth of false and defamatory comments" that harmed individuals and Humane Society business relations. This week, Amanda Moore-Joseph, the former interim director of the Humane Society, hit back at her former employers by filing a countersuit. Moore-Joseph's allegations that Board members misappropriated Humane Society funds were at the heart of the board's defamation claim against her and other staffers.
"FAMU bans TikTok from campus, FSU still undecided. Students react to how it affects them." via Tarah Jean of the Tallahassee Democrat — Florida A&M University has taken the controversial step of banning the widely used app known as TikTok from its campus, which blocks it from being accessible on FAMU devices and Wi-Fi. While FAMU follows suit after many other colleges and universities across the nation have established the same rule, Florida State University and other universities in the state remain undecided on what action they will take.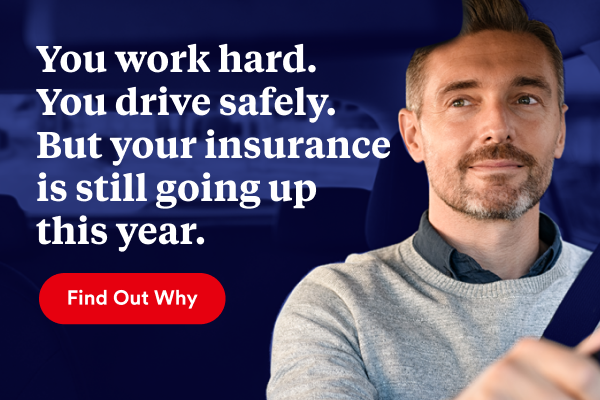 — TOP OPINION —
"DeSantis and Trump project weakness" via David French of The New York Times — On March 8, 1983, Reagan gave one of the most famous speeches of his presidency, an address that would go down in history as the "evil empire speech." If you watch it today you can see that it was vintage Reagan, full of confidence in the American nation and the American people, replete with references to the necessity of both liberty and morality to the success of the United States.
What a remarkable contrast with DeSantis. On Monday he issued a statement to Carlson calling Russia's brutal invasion of Ukraine a "territorial dispute," saying that "becoming further entangled" in the conflict wasn't a vital American interest and specifically rejected providing Ukraine with advanced weapons that could enable it to strike "beyond its borders."
As usual, DeSantis merely echoed Trump. In his own statement, Trump reaffirmed his long-standing position that supporting Ukraine was not a vital national strategic interest. It was in Europe's vital interests, not America's. He nonsensically claimed he could end the war within 24 hours.
Whereas Reagan was a man of strength, confidence and clarity in the face of a daunting military threat, DeSantis and Trump represent weakness, insularity and moral ambiguity in the face of a weaker power. Forty years after Reagan's defiance, DeSantis and Trump personify the GOP's descent.
If one of these men prevail, then the Reagan Republican Party is truly lost, its moral clarity is gone, and the preservation of the international order will fall to a Democratic Party that now shows more confidence than the GOP in the moral and military power of the United States.
— OPINIONS —
"Trump and DeSantis could both lose" via David Brooks of The New York Times — There are two different narratives running through the Republican Party right now. The first is the Trumpian populist narrative we're all familiar with: American carnage … the elites have betrayed us … the left is destroying us. On the other hand, Republican Governors often have a different story to tell. They are running growing, prospering states. Their most appealing narrative is: Jobs and people are coming to us, we've got the better model, and we're providing businesslike leadership to keep it going.
"DeSantis's stance on Ukraine is a serious political blunder" via Henry Olsen of The Washington Post — For those watching the steady erosion of support for Ukraine among Republicans, DeSantis' recent dismissal of the conflict there as a "territorial dispute" might seem to make political sense. In truth, it was a significant blunder. DeSantis clearly decided he did not want to seem too internationally minded for MAGA Republicans. Thanks in large part to Carlson, these voters' support for military aid to Ukraine has slumped in recent months. A recent poll shows that Republicans are about evenly split on providing most military equipment and financial aid to Ukraine. So, it makes sense DeSantis chose to distance himself from full-throated support for the country.
"Standing up for Florida's small businesses" via Tommy Gregory and Bill Herrle in City & State Florida — We're deluged with billboards and ads hinting at big court awards if you're willing to sue someone. This get-rich-quick mantra has resulted in a flood of lawsuits that clutter our courts and haunt Florida's small businesses. Big corporations get most of the attention, but small business is the beating heart of Florida's economy. The U.S. Small Business Administration says 99.8% of all businesses in Florida are small businesses and, together, these businesses employ over 40% of the state's workforce. People tend to lump businesses together, but small businesses aren't the same as big corporations. Small businesses can't afford teams of lawyers to handle every nuisance claim that comes up.
"Juanica Fernandes: Withdrawing from ERIC will make Florida elections less secure" via Florida Politics — Earlier this month, the State of Florida withdrew from a nationwide system used to help maintain voter rolls and detect voter fraud. This decision alarmed many of us in Florida who continue to fight for free and fair elections. The Electronic Registration Information Center (ERIC) allows election officials to compare their voter rolls with the voter rolls of other states and also access databases for voter and motor vehicle registrations, U.S. Postal Service addresses, and Social Security death records.
— INSTAGRAM OF THE DAY —
— WEEKEND TV —
Facing South Florida with Jim DeFede on CBS 4 in Miami: The Sunday show provides viewers with an in-depth look at politics in South Florida and other issues affecting the region.
In Focus with Allison Walker on Bay News 9/CF 13: A discussion of women in STEM education and careers for Women's History Month. Joining Spectrum News 13 anchor Julie Gargotta is Lt. Gov. Jeanette Nuñez and Randi Zuckerberg, CEO and founder of the HUG Web3 community.
Political Connections on Bay News 9 in Tampa/St. Pete: A look at the Florida Board of Medicine's restrictions on gender-affirming care for minors which is now in effect, and a discussion with Reps. Berny Jacques and Michele Rayner-Goolsby on their take on the legislation regarding transgender treatment.
Political Connections on CF 13 in Orlando: A one-on-one conversation with Rep. Anna Eskamani on the six-week abortion bill and Medicaid funding, and Rep. Carolina Amesty on post-Reedy Creek Improvement District, and transportation infrastructure in West Orange County.
The Usual Suspects on WCTV-Tallahassee/Thomasville (CBS) and WJHG-Panama City (NBC): Gary Yordon, attorney Sean Pittman and Kevin Guthrie, executive director of the Florida Division of Emergency Management.
This Week in Jacksonville with Kent Justice on Channel 4 WJXT: Duval County Property Appraiser candidates Danny Becton, Jason Fischer and Joyce Morgan.
— ALOE —
"'Spring Breakers' movie turns 10. Here's how Tampa Bay played a starring role." via Gabrielle Calise of the Tampa Bay Times — "Spring Breakers," A24′s neon-soaked beach noir movie, turns 10 this week. Directed by Harmony Korine and filmed around Pinellas County, the trippy tale released in 2013 takes viewers on a Spring Break vacation turned dark. For Floridians, the movie was a big deal. We watched as Vanessa Hudgens, Selena Gomez, Ashley Benson and Rachel Korine turned to crime to bankroll a trip to St. Pete Beach. We saw a tattooed and cornrowed James Franco lure the gals further into a seedy world of corruption. And we saw our local world broadcast on-screen, albeit a sleazier version.
"First look at Disney World: New barbecue restaurant coming to Toy Story Land" via Dewayne Bevil of the Orlando Sentinel — The new barbecue restaurant at Disney's Hollywood Studios theme park will surround diners in a "Toy Story" setting from floor to ceiling while serving up a comfort-food menu that ranges from beef brisket to a Forky cupcake. Roundup Rodeo BBQ is scheduled to open on March 23. The entry to the family-style eatery will be just behind the gigantic version of the movie franchise's Woody character that stands near the entrance to Toy Story Land.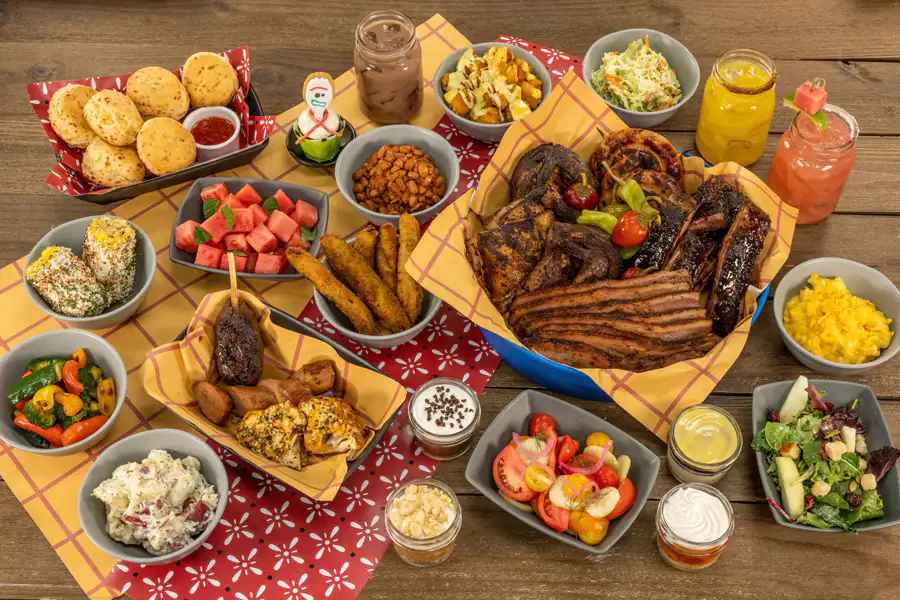 "102-year-old fitness instructor shares her advice to get active" via Yi-Jin Yu of Good Morning America — At 102 years old, Jean Bailey is not slowing down. Bailey, an independent living resident at Elk Ridge Village, a senior living community in Omaha, Nebraska, has been leading fitness sessions for her neighbors since the COVID-19 pandemic first started in 2020. "We couldn't get out and so we just get out on our floor and started, and it just got to be a habit," Bailey explained in an interview with "Good Morning America," adding that she's been fitness instructing for at least 15 years now.
— HAPPY BIRTHDAY —
Celebrating today is our friend Christian Minor, as well as Rep. David Smith, former Rep. Sean Shaw, Kelsey Frouge, former St. Pete City Council member Steve Kornell, and Rob Weissert.
___
Sunburn is authored and assembled by Peter Schorsch, Phil Ammann, Daniel Dean, Ryan Nicol, Jacob Ogles, and Drew Wilson.