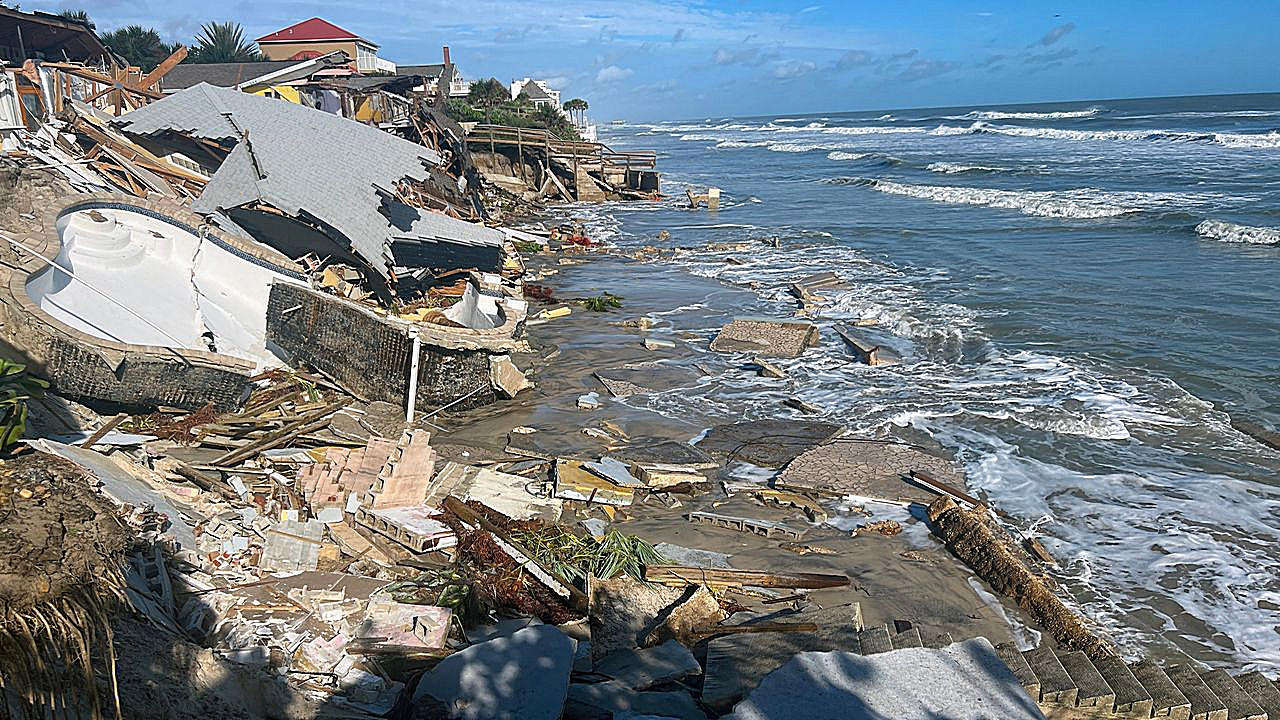 The funding will go to underserved communities still recovering from Ian and Nicole.
Florida will receive an additional $2.7 billion in disaster relief from the U.S. Department of Housing and Urban Development (HUD).
The money was announced as part of an effort by the federal agency to respond to direct impacts from weather-related events. HUD this week established a new Office of Disaster Management and Office of Disaster Recovery within the agency. This means dozens of new federal hires will be dedicated to expediting efforts to provide assistance in disaster-struck areas.
HUD Deputy Secretary Adrianne Todman announced the state funding at an event in Fort Myers as HUD Secretary Marcia Fudge announced details about the program overhaul in Kentucky.
Fudge said President Joe Biden's administration saw a need following disasters last year to provide targeted assistance to those relying on public programs for housing.
"HUD is committed to helping underserved communities in hard-hit areas recover from disasters," Fudge said in a Wednesday statement.
"We know that far too often, not-so-privileged households bear the brunt of weather-related disasters. We will ensure they have access to the resources they need to rebuild and recover, equitably. Today's announcement sends a strong message: equity is elemental to the disaster recovery work of HUD and the Biden-(Kamala) Harris Administration."
The new funding comes out of $3.3 billion in Community Development Block Grants dedicated to disaster recovery.
Florida's state government will get just under $911 million, with nearly $792 million for unmet needs after the storm and close to $119 million going toward mitigation efforts for future events.
But the grants in Florida will go primarily through local governments.
Lee County, where Hurricane Ian made landfall in September, will receive the bulk of the funding just announced. More than $1.1 billion will go to the county, including $963 million for unmet needs and just under $115 million for mitigation efforts.
Volusia County, where Hurricane Nicole made landfall weeks after Ian tore across Florida, will receive almost $329 million. Orange County will receive nearly $220 million, Sarasota County gets just under $202 million.
HUD also announced grants for Alaska, Kentucky, Illinois, Missouri, Oklahoma and Puerto Rico.