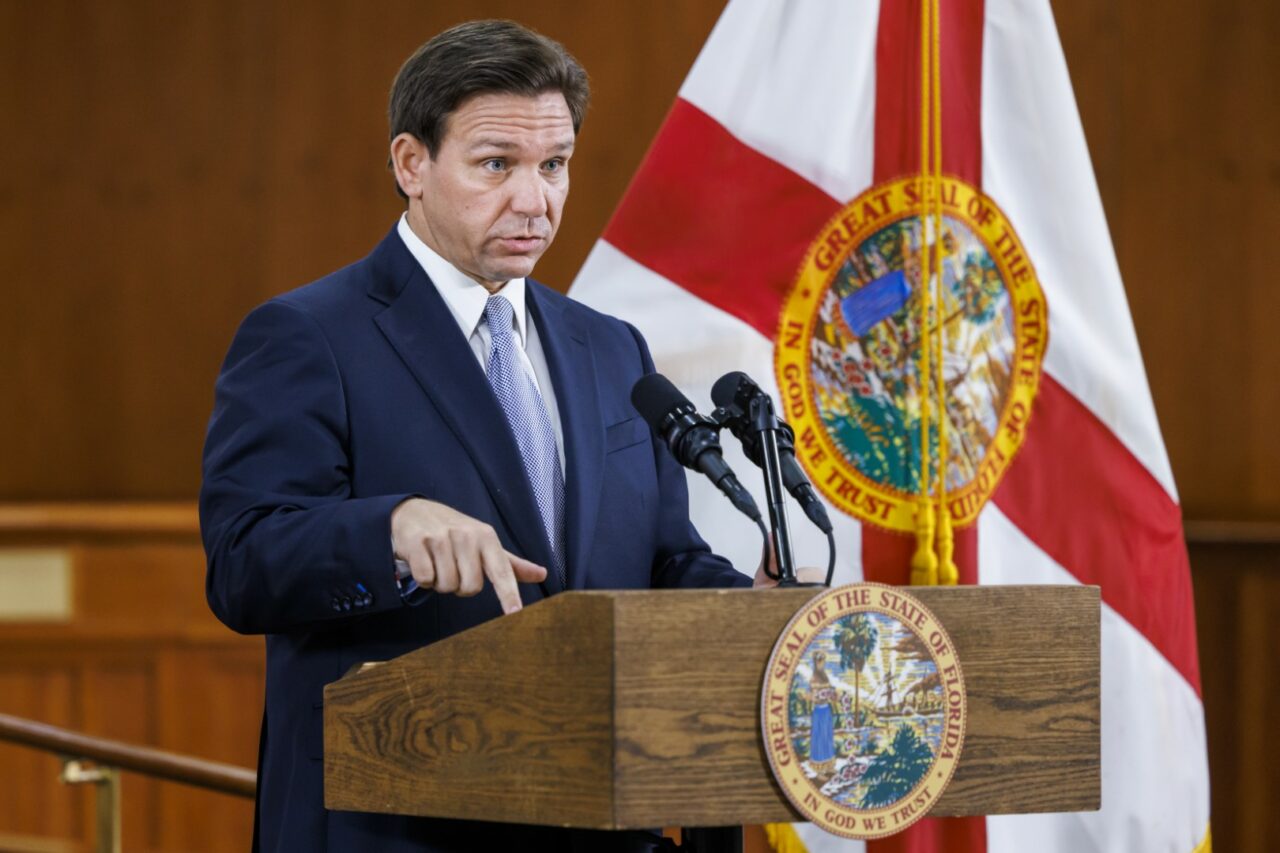 'We're going to be living with the consequences for quite some time.'
The experts were wrong, I was right.
That's the message from Gov. Ron DeSantis as he marked the three-year anniversary of the federal government's "15 days to slow the spread" campaign that initiated the shutdown of much of the country's economic life.
The push to reduce human contact to slow the spread of COVID-19 was an attempt by public health authorities in March 2020 to prevent rapid transmission of the respiratory disease that would soon threaten to overwhelm hospital systems throughout the country.
DeSantis acquiesced to some of those measures initially, but was often the first Governor to roll back those restrictions, making moves such as reopening restaurants and schools, pushing to neuter mask requirements and banning vaccine mandates for customers and workers.
Although the specter of COVID-19 and the initial, pre-vaccine restrictions imposed have subsided, DeSantis has repeatedly touted his response as correct and slammed the effects of the policies prescribed by public health experts at the Centers for Disease Control (CDC) and the Food and Drug Administration.
"Here we are three years later and they are still clinging to some of these failed policies," DeSantis said Thursday at an event at The Fire Restaurant in Winter Haven. He pointed to flight restrictions for foreigners entering the U.S. that require them to be vaccinated.
"It's just important to say the experts that designed these policies and were hectoring everybody — they were wrong about almost everything," he added.
DeSantis also initially embraced the COVID-19 vaccines, securing as much as he could from the Donald Trump administration and touting his push to get older Floridians who were most at risk from the virus vaccinated first.
But his administration has soured on vaccines since then. DeSantis has empaneled a grand jury to look into the conduct of pharmaceutical companies regarding the vaccine. Florida Surgeon General Joe Ladapo, appointed by DeSantis, has encouraged those under 40 not to get the vaccine, a recommendation at odds with the CDC.
"I don't even care about vindication. I care about doing what's right," Ladapo said. "We are vindicated whether or not people want to admit that or not."
There have been 79,282 deaths in Florida involving COVID-19 since the onset of the pandemic, including 55 last week, according to the CDC.
DeSantis said the non-health-related responses to the pandemic are still hurting the country as well, such as the stimulus packages passed by Congress and supply chain issues caused by volatile demand that led to rampant inflation.
"We're going to be living with the consequences for quite some time," DeSantis said. "I don't see inflation going back down to 2% any time soon."
Florida Democrats pushed back on DeSantis' characterization of the last three years of COVID-19 policy.
"Under Ron DeSantis, Florida remains the only state in the nation not to pre-order vaccines for children under five years old. In his extreme war against vaccines, Ron DeSantis has made it harder for Florida parents to decide what's best for their children's health," said Florida Democratic Party spokeswoman Devon Cruz. "DeSantis's extreme approach to the COVID-19 pandemic has left Floridians with less options to protect themselves and their children, all in the name of right-wing culture wars."