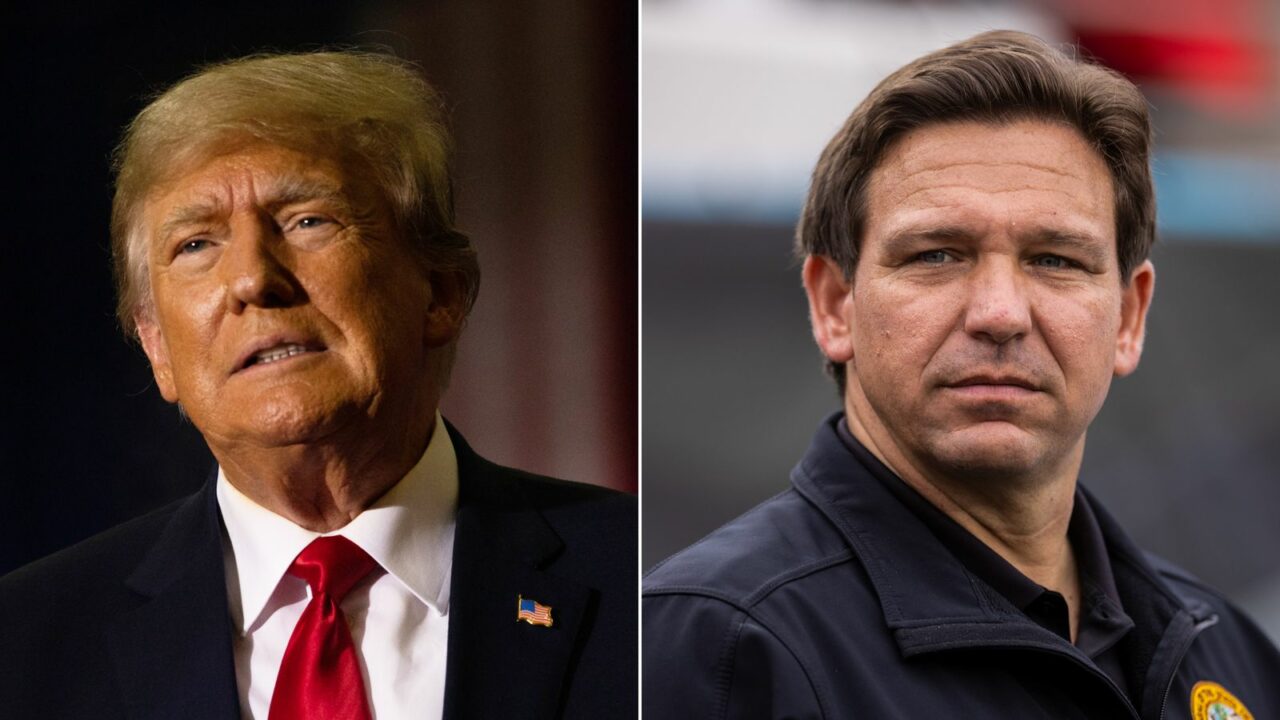 A Quinnipiac poll shows the Florida Governor statistically tied with the Democratic President.
A poll of New Hampshire voters shows Donald Trump increasing his lead over Ron DeSantis in a GOP Primary. But it also found DeSantis polling closer to Joe Biden in a General Election matchup for President, and winning independents.
Quinnipiac University polled registered Republicans and Republican-leaning voters on who they prefer. Former President Trump, who already announced he will run in 2024, leads the pack with 46% support. Gov. DeSantis, who is expected to announce within a couple months, polls at 32%. Both are clearly in the top tier, with former United Nations Ambassador Nikki Haley showing at 5% and no one else clearing 3%.
When pollsters asked Republican-leaning voters who they would support in a head-to-head matchup between Trump and DeSantis, Trump again came out on top 51% to 40%.
In either case, Trump holds a lead over DeSantis well beyond the poll's 3.8-percentage-point margin of error.
"DeSantis might be the buzz in the GOP conversation, but for now Trump is seeing no erosion and, in fact, enjoys a bump in his lead in the Republican primary," said Quinnipiac polling analyst Tim Malloy.
But Trump's lead over DeSantis in the Primary contrasts with DeSantis potentially performing better against President Biden.
In General Election matchups between the Democratic incumbent and either challenger, Biden holds a lead. In a rematch against Trump, Biden leads 49% to 45%. The Democrat in 2020 won New Hampshire with nearly 53% to Trump's almost 46%.
Against DeSantis, Biden holds a razor-thin edge of 47% to 46%. That's well within that section's 2.3-percentage-point margin of error.
There are a number of demographic groups where DeSantis performs better against Biden than Trump does, even some that have long been considered key parts of Trump's base.
Non-college-educated Whites, for example, break for Trump over Biden by a 60% to 37% margin. But DeSantis does better, leading Biden 62% to 34% with that group. Among college-educated Whites, Biden wins over both candidates, but DeSantis wins 41% of that vote while Trump wins 37%.
DeSantis in a head-to-head contest against Biden also would win the independent vote, 49% to 35%. Meanwhile, if the race were between Biden and Trump, Biden would win independents with 50% to Trump's 42%.