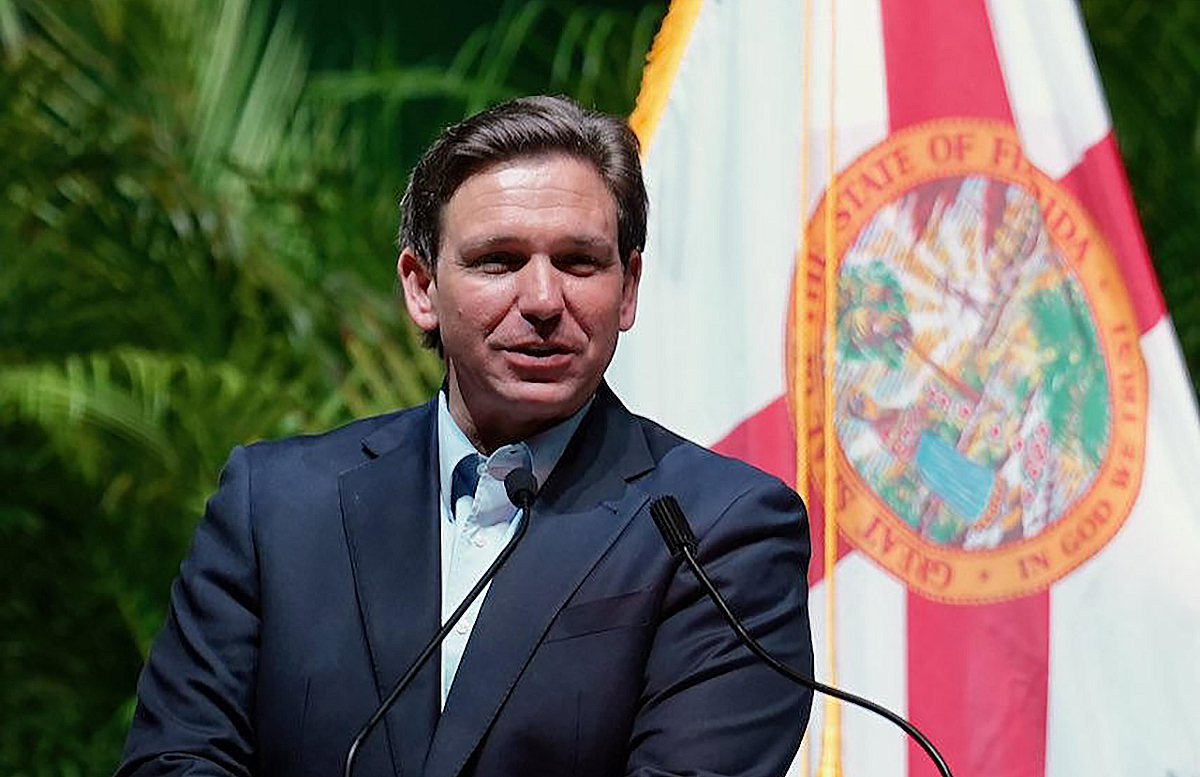 'Florida has led the way.'
Gov. Ron DeSantis is trumpeting a multistate coalition against environmental, social, corporate governance (ESG) principles in banking.
The group has formed what a media release calls an "alliance" against President Joe Biden's "ESG financial fraud." To create the group, DeSantis is joining the Governors of Alabama, Alaska, Arkansas, Georgia, Idaho, Iowa, Mississippi, Missouri, Montana, Nebraska, New Hampshire, North Dakota, Oklahoma, South Dakota, Tennessee, Utah, West Virginia and Wyoming.
"At my direction, Florida has led the way in combating the pernicious effects of the ESG regime by directing our state pension fund managers to reject ESG and instead focus on obtaining the highest return on investment for Florida's taxpayers and retirees," DeSantis said.
"At the time I said we would spearhead an initiative to join with other like-minded states to send an even louder message to the financial industry that the American people have rejected ESG at the ballot box, and ideologues cannot and should not circumnavigate the will of the people. Today, we have delivered on that promise. … We will not stand idly by as the stability of our country's economy is threatened by woke executives who put their political agenda ahead of their clients' finances."
The joint statement from the Republican Governors contends that "proliferation of ESG throughout America is a direct threat to the American economy, individual economic freedom, and our way of life, putting investment decisions in the hands of the woke mob to bypass the ballot box and inject political ideology into investment decisions, corporate governance, and the everyday economy."
The statement spotlights complaints about using ESG principles as a factor in governmental investments and so-called "social credit scores," which are two things being targeted by a bill backed by the Governor, CFO Jimmy Patronis, as well as Senate and House leadership.
Rep. Bob Rommel's bill (HB 3) aims to "protect Florida retirement accounts and state investments from financial discrimination by eliminating the consideration of environmental and social governance (ESG) investment strategies" and "protect Floridians from being denied loans based on their political or social beliefs."
That bill has sailed through committees and is now ready for the House floor. It is a sequel to last year's ban of ESG investments on the state level, such as in pension funds.