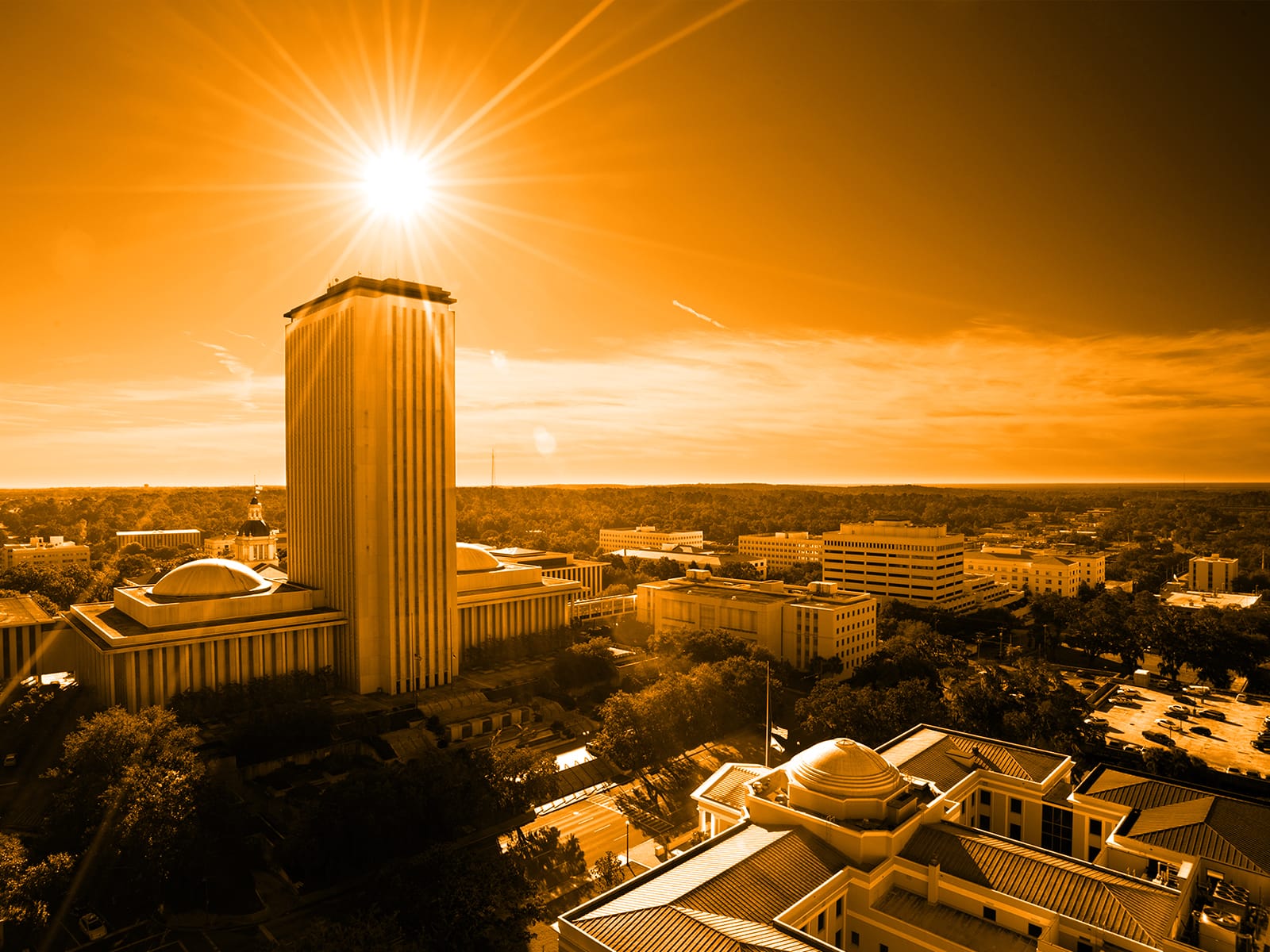 Coffee is for closers. So is Sunburn, your morning rundown of Florida politics.
Good Thursday morning.
With the three-year anniversary of the COVID-19 pandemic approaching, a University of South Florida (USF) survey found many Americans still question the safety of vaccines, most are still at least moderately concerned about the virus, and opinions are largely divided on political lines.
The survey, conducted Feb. 27 through March 9 among 2,500 American adults, found 58% of respondents were still at least "somewhat concerned" about new variations of the virus and 61% were concerned with a new surge in cases.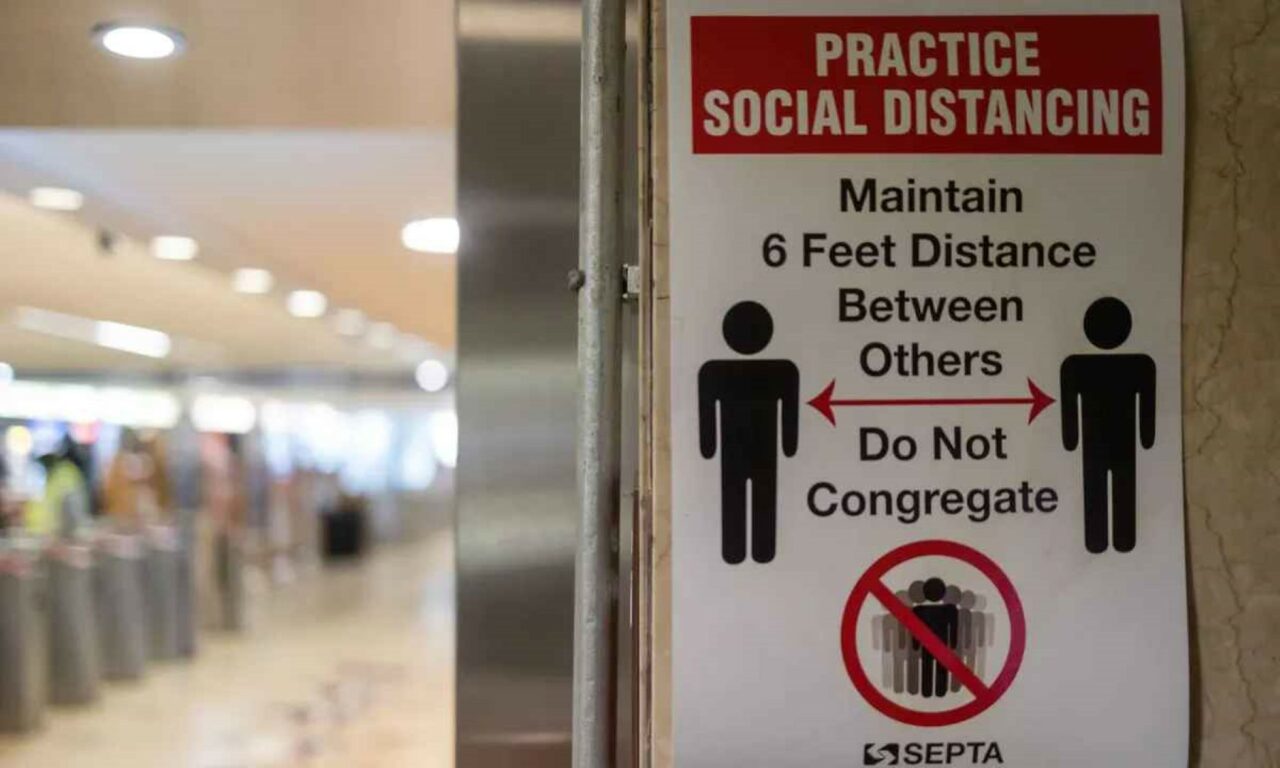 Over half the respondents now say COVID-19 poses either a "high risk" or moderate risk to the public. That includes 71% of Democrats and 40% of Republicans.
On vaccines, nearly one-third (31%) of Americans are either "not very" or "not at all confident" COVID-19 vaccines are safe. Likewise, 36% say they are "not very" or "not at all confident" in COVID-19 guidance from the CDC and other public health authorities.
Again, responses were split along party lines with 89% of Democrats expressing confidence in public health officials' guidance and 88% believing vaccines are safe. Republicans measured at 43% and 49%, respectively.
The USF survey also evaluated misinformation and found it remains widespread. More than half those polled (55%) wrongly believe that contracting COVID-19 builds better immunity than getting a vaccine; 43% believe vaccines are causing new variants; 42% believe vaccines contain "live" strains of the COVID-19 virus; and 35% believe vaccines cause people to get sick with the virus.
There were also significant wrongly held beliefs that a vaccine will cause a temporary "positive" test result for the virus (34%); that vaccines cause infertility (24%); and that the vaccine contains a microchip (13%).
The survey did not break those beliefs down by political affiliation. The survey has a margin of error of +/-2 percentage points.
— SITUATIONAL AWARENESS —
—@Olivia_Beavers: Rep. CHIP ROY just sent out an email endorsing (Ron) DeSantis for President — even though the FL Governor hasn't even officially launched a presidential campaign. Says: "The next [POTUS] States must be a vibrant and energetic leader … That leader is Florida Gov. Ron DeSantis."
—@fineout: At first stop of big immigration bill Senate Rules Chairman @debbie_mayfield tells speaker she cannot use any names whether that of a legislator or the Governor. "That's very rude … not respectful," Mayfield says after a speaker mentions @GovRonDeSantis.
—@Scott_Maxwell: Jason requested emails from the Governor's legislative director. Clearly public records. The guv's office hemmed, hawed, finally said: Well, you have to pay us $4,759.12 for them. Jason said: Deal. I'll pay. (Bluff called.) Still no records. He requested them **a year ago**
Tweet, tweet:
This is why I tell journalism students that open-ended questions are better than questions that sound tough. When conservatives first hijacked "woke," every journalist should have asked them to define it. Cause these meltdowns would have happened a lot.

— Jemele Hill (@jemelehill) March 15, 2023
—@jacobogles: Looks like @Kathleen4SWFL is a big no on lowering the gun age in Florida back to 18.
Tweet, tweet:
Excited for some big Florida wins in this year's #MarchMadness tournament!

I just filled out my bracket and have @CanesHoops and @fsuwbb to win it all. Who've you got? pic.twitter.com/lYVViIHnGB

— Rick Scott (@SenRickScott) March 15, 2023
—@FLSenatorTorres: As a constituent and friend, my heart is heavy with the news of the passing of former Congresswoman Pat Schroeder. May she rest in peace knowing that her legacy will continue to inspire future generations of public servants.
World Baseball Classic finals begin in Miami — 1; annual Red Dog Blue Dog fundraiser — 5; 'John Wick: Chapter 4′ premieres — 8; 'Succession' Season 4 begins — 10; MLB Opening Day 2023 — 14; Tron Lightcycle/Run debuts in Walt Disney World — 19; Suits for Session — 20; 'Air' starring Ben Affleck and Matt Damon premieres — 21; NBA Play-In Tournament begins — 26; Taylor Swift 'Eras' Tour in Tampa — 29; NBA playoffs begin — 31; final performance of 'Phantom of the Opera' on Broadway — 31; American Association of Political Consultants Pollies '23 conference begins — 33; 2023 Session Sine Die — 50; 'Guardians of the Galaxy Vol. 3' premieres — 50; Florida Chamber 2023 Leadership Conference on Safety, Health & Sustainability — 54; Florida TaxWatch's Spring Meeting — 63; 'Fast X' premieres — 63; Florida Chamber 2023 Florida Prosperity & Economic Opportunity Solution Summit — 72; NBA Finals begin — 77; 'Spider-Man: Across the Spider-Verse' premieres — 78; 'The Flash' premieres — 92; Florida Chamber 2023 Florida Learners to Earners Workforce Solution Summit — 103; 'Indiana Jones and the Dial of Destiny' premieres — 105; 'Mission Impossible: Dead Reckoning — Part One' premieres — 120; Florida Chamber 37th Annual Environmental Permitting Summer School — 127; Christopher Nolan's 'Oppenheimer' premieres — 129; 'Captain Marvel 2′ premieres — 136; 2023 Florida Chamber Annual Meeting & Future of Florida Forum — 221; 'Dune: Part Two' premieres — 233; South Carolina Democratic Primary — 314; New Hampshire and Nevada Democratic Primaries — 328; Georgia Democratic Primary — 335; Michigan Democratic Primary — 348; 'Spider-Man: Across the Spider-Verse' Part 2 premieres — 380; 'Kingdom of the Planet of the Apes' premieres — 435; Opening Ceremony of the 2024 Olympic Games — 498; 'Thunderbolts' premieres — 498; 'Blade' reboot premieres — 540; 'Deadpool 3' premieres — 605; 'Fantastic Four' reboot premieres — 751; 'Avengers: The Kang Dynasty' premieres — 778; 'Avengers: Secret Wars' premieres — 967.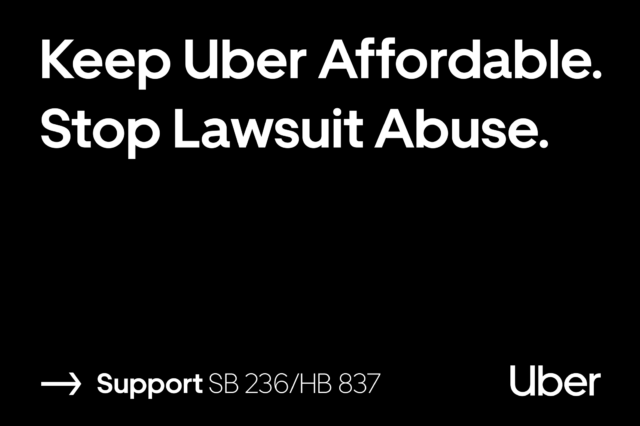 — TOP STORY —
"Former lawmaker, Florida public health icon Sam Bell dies" via Christine Jordan Sexton of Florida Politics — Bell, a well-known political and lobbying fixture and part of a Democratic political dynasty in Florida, died Tuesday night during emergency surgery. He was 83.
The office of U.S. Rep. Kathy Castor, Bell's stepdaughter, put out a statement saying that Bell died after an "unexpected health complication."
Bell spent 14 years in the Legislature, where he was the top budget writer in the House and was on the cusp of becoming House Speaker when he was upset by a Republican in 1988 — a precursor to the GOP wave that would flip the Legislature in the next decade.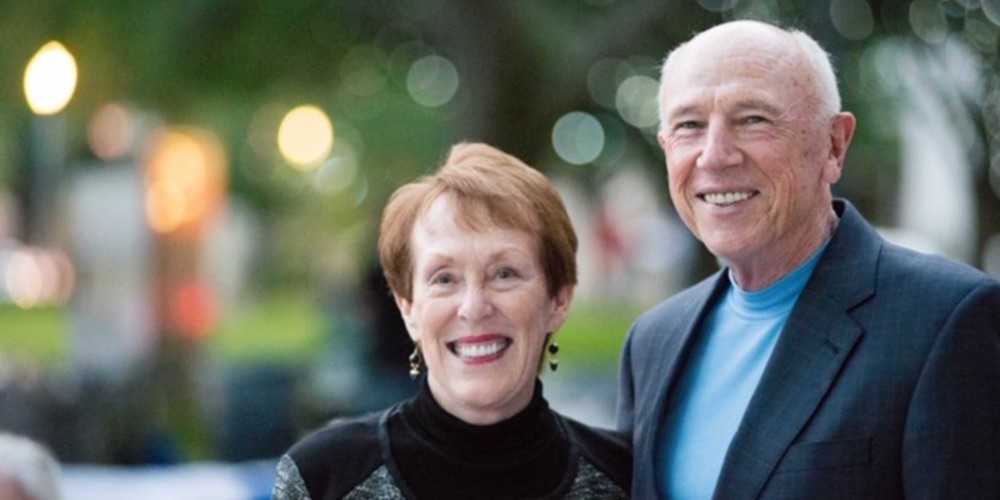 Bell did leave a legacy, especially regarding Florida's health care policy, where he became known as a fierce champion of children's issues and public health. To that end, Bell helped establish the Florida Healthy Kids program. At the time, it was a first-of-its-kind program in the state and nation to provide low-income children access to subsidized health insurance policies.
Bell also was a driving force behind the establishment of the University of South Florida Morsani College of Medicine.
After 40 years in The Process, Bell stepped away from Tallahassee in 2013 and became a fellow at the USF Department of Health Policy.
His presence remained in the House Office Building, where he worked as a member for 14 years. Photographs of a young Bell can be seen hanging in the hallways.
"House Republicans say Ron DeSantis had no friends in Congress. Now, many want him to run for President." via Scott Wong of NBC News — Minutes before a shooter standing along the third-base line opened fire on GOP lawmakers at a baseball practice in 2017, DeSantis was shagging ground balls right at third base. But DeSantis, then a House member from Florida, decided to leave practice early that morning to beat the Washington traffic — and missed the bloody mass shooting entirely. "God's in charge," Rep. Roger Williams, a Texas Republican who was injured after he dived into the dugout, said of DeSantis' timing that day. That stroke of luck and good timing has defined DeSantis' surprising meteoric rise in politics — from unremarkable House backbencher to popular Florida Governor and national conservative hero.
"The GOP's effort to diminish DeSantis on Ukraine" via Aaron Blake of The Washington Post — For years, it's been a feature of the Republicans' handling of Donald Trump. When he does something they're obviously uncomfortable with, they either "didn't see the tweet" or they treat it like the ramblings of an unwieldy and boisterous uncle, rather than a statement of a President of the United States. It has now come for DeSantis. To many in the Republican Party, the Governor has emerged as a more serious and electable 2024 replacement for Trump. But DeSantis' dismissal of Russia's invasion of Ukraine as a mere "territorial dispute" shorn of any vital U.S. interest has set off real panic in the GOP, as well as in the conservative Russia-hawk circles that once included DeSantis.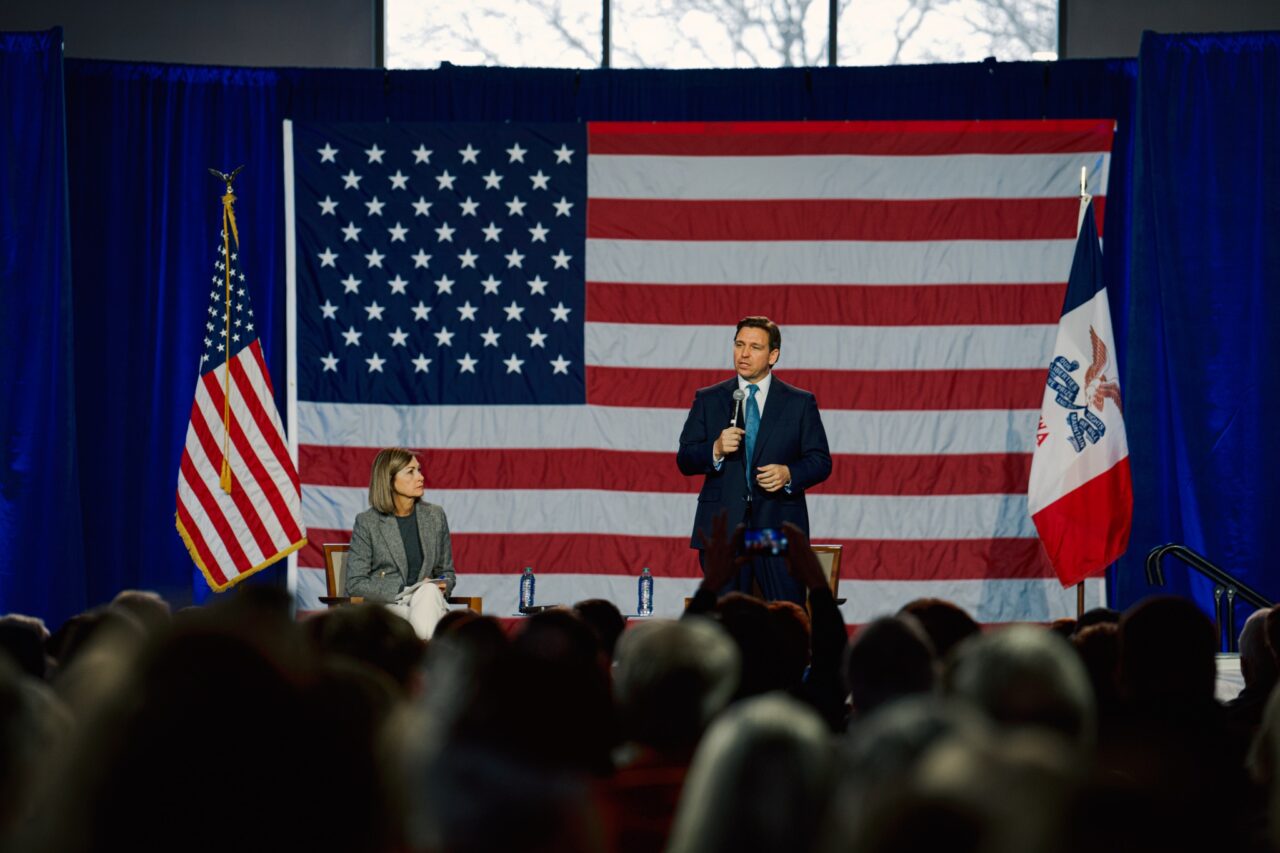 "DeSantis versus diversity: Blacklists have universities playing defense as Republicans attack" via Sarah Blaskey and Nicholas Nehamas of the Miami Herald — DeSantis has targeted a collection of programs and classes that account for a tiny fraction of university budgets, a Herald analysis found. And many of DeSantis' proposed reforms to eliminate diversity programs are likely to prove difficult to implement, as faculty unions promise lawsuits and schools simply rename diversity offices, change course descriptions and shuffle around employees who run programs mandated by state and federal law. But the buzz around his legislative proposals continues to generate headlines for DeSantis, who declared Florida the state where "woke goes to die" in anticipation of an expected bid for the Republican presidential nomination in 2024.
"FBI says it has no records related to Donald Trump's claim he 'sent' agents to stop voter fraud in Florida during 2018 Election" via Lewis Kamb of NBC News — The FBI has said it can find no records related to Trump's assertions in November that he "sent in the FBI and the U.S. Attorneys" to stop "ballot theft" in Florida during the 2018 election. In a letter dated March 6 and received this week by NBC News, the FBI wrote that it had searched its Central Records System but was "unable to identify records" in response to a reporter's Freedom of Information Act request seeking any records related to Trump's claims. The FOIA request was submitted a day after Trump on Nov. 10 described how he delivered a 2018 election win to now-Gov. DeSantis by having the FBI intervene to stop election fraud in Broward County.
"Chris Sununu slams DeSantis' framing war in Ukraine as 'territorial dispute'" via A.G. Gancarski of Florida Politics — During an interview on the Fox News Channel, New Hampshire Gov. Sununu firmly rejected DeSantis' claim that the war in Ukraine is a "territorial dispute" with limited national interest for the U.S. "Well, this is not a territorial dispute by any means. This is one nation invading a sovereign nation, and everybody needs to understand it is in our very direct national security interest to make sure that Ukraine wins that war in Russia," Sununu told host Bill Hemmer. "We have China on the doorstep, they're watching what happens. What would the coalition that we will need to build to support Taiwan, if China makes a move there, what will they think of us backing out?" Sununu asked.
"Sununu: GOP will keep losing elections if its priority is culture wars" via Noah Pransky of NBC LX News — Sununu isn't a 2024 presidential candidate yet, but he's certainly acting like one: Most notably of late, throwing shade at the GOP primaries' presumed front-runners, Trump and DeSantis. "You don't penalize a private business because they disagree with you politically," Sununu said of DeSantis. "DeSantis took up the Disney thing; I (too) have an issue with Disney; I totally get it. But you don't penalize a private business because they disagree with you politically."
"John Oliver responds to DeSantis' Press Secretary calling him 'irrelevant'" via Cheryl McCloud of the Tallahassee Democrat — Late-night talk show host Oliver, who roasted DeSantis earlier this month on his show "Last Week Tonight," is now responding to the Governor's Press Secretary calling him "irrelevant." The show, which is posted on YouTube, has gotten more than 4.8 million views. In an interview with the Los Angeles Times, DeSantis' Press Secretary Bryan Griffin said, "John Oliver is irrelevant." "It's a fair hit. It might be the first thing he's said that I've agreed with, to be honest," Oliver said during an appearance on NBC's "Late Night with Seth Meyers."
— LEGISLATIVE —
"Kathleen Passidomo opposed to altering Parkland gun restriction" via Gary Fineout of POLITICO — The top Republican in the Senate said she is opposed to repealing a key provision of the sweeping gun law passed in the aftermath of the Parkland massacre that left 17 people dead. Senate President Passidomo, who was one of the architects of the legislation five years ago, said during an interview with reporters she does not support letting those aged 18 to 20 to purchase a rifle. House Republicans this week started moving ahead with a bill to roll back the age from 21. "There's no bill to support," said Passidomo, a Naples Republican, noting that no one has filed a companion measure in the Senate.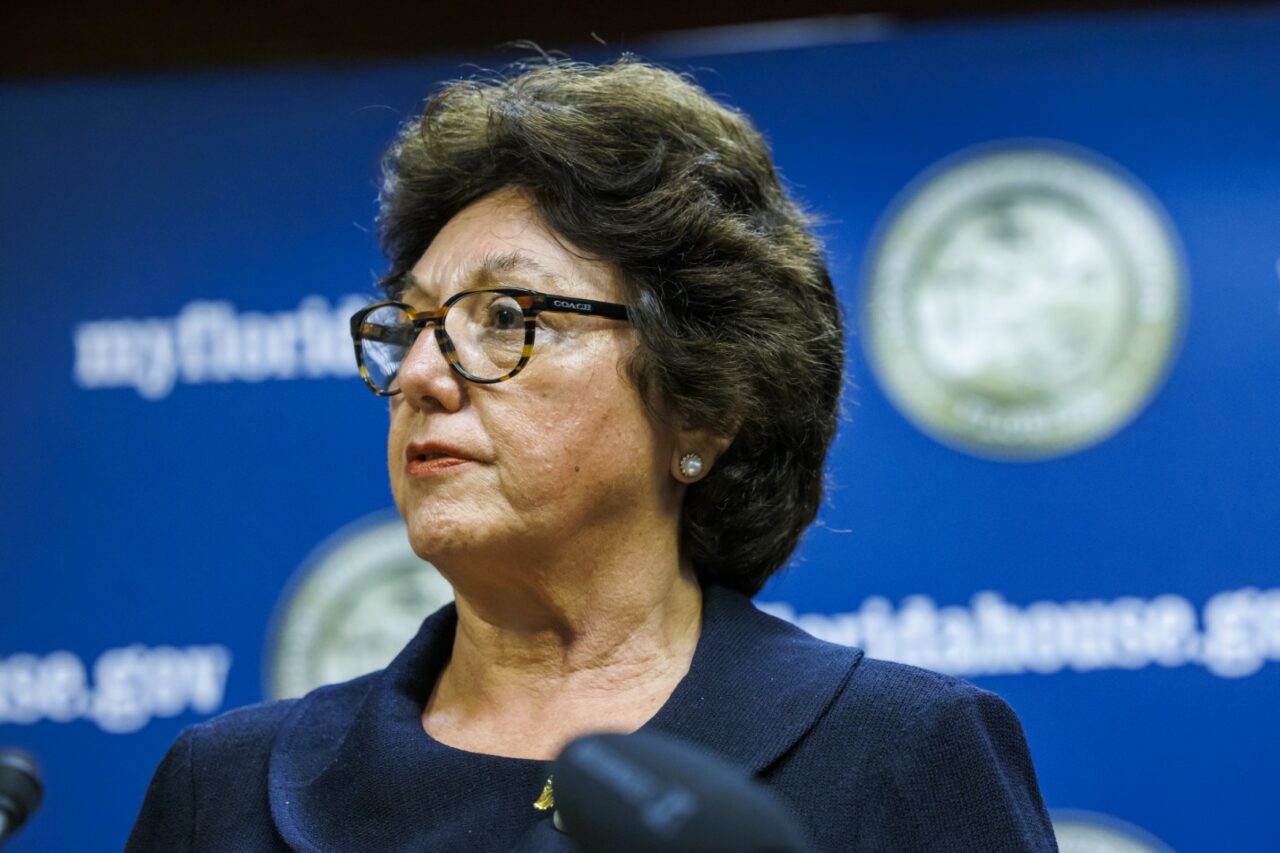 "Senate Committee OKs bill eliminating Florida universities' diversity initiatives" via Gabrielle Russon of Florida Politics — Despite pleas from students, faculty and Democrats, a Senate bill (SB 266) targeting state universities and colleges' diversity programs and faculty tenure moved a step closer to passage. SB 266 would forbid schools from hiring employees based on diversity, equity, and inclusion, otherwise known as DEI. Schools also couldn't spend money on DEI programs and would be required to eliminate majors or minors in critical race theory and gender studies. But critics said they fear the consequences will be an exodus of Florida students leaving the state to go to college or Florida universities struggling to recruit faculty. High school and college students, faculty and others spoke out against the bill during an hourlong public comment session that was at times emotionally charged.
"Senators split from the House on axing majors in DEI bill" via Andrew Atterbury of POLITICO — A Senate education panel gave initial approval to legislation that would effectively outlaw diversity, equity and inclusion programs in Florida's university system but opted against targeting specific majors like gender studies that the House wants to eliminate. The amended higher education reform package backed by the Senate's Education Postsecondary Committee creates key policy differences for lawmakers to iron out in bills that were inspired by Gov. DeSantis in his fight against "wokeness" on college campuses. SB 266 includes several ideas included in the House's proposed reforms, namely a measure prohibiting universities and colleges from spending funds from the state or elsewhere on programs linked to diversity, equity and inclusion programs, or DEI, as well as critical race theory.
"Senate panel gives first OK to 'buy American' mandate for iron, steel in Florida public works" via Jesse Scheckner of Florida Politics — The Senate Governmental Oversight and Accountability Committee voted unanimously to advance SB 304, a measure by Bradenton Republican Sen. Jim Boyd that would compel all tax-funded public works projects to use domestically sourced iron and steel products. The rule, if approved and signed by DeSantis, would apply to various governmental entities, including county and municipal governing boards, school districts, taxing districts, colleges and universities. The bill's restrictions could be waived if the domestic supply of iron and steel is inadequate for a project, of unsatisfactory quality, or if the use of U.S. iron or steel would drive up the total project cost by 20% or more.
"State park reservations bill clears second hurdle in Senate" via Wes Wolfe of Florida Politics — Florida residents would get a jump on state park reservations by a month under a Senate bill that unanimously passed Committee on a Committee substitute this week. "Florida residents and visitors from around the world are drawn to our 175 award-winning state parks — 800,000 acres and 100 miles of coastline," bill sponsor and Palm Harbor Republican Sen. Ed Hooper said regarding SB 76. "During Fiscal Year 2021-2022, over 32 million people chose to come visit our state parks. Now, that's good, and that's got some bad." Hooper made the remarks in front of the Senate Appropriations Committee on Agriculture, Environment and General Government.
Senate advances bill boosting My Safe Florida Home Program — The Senate Committee on Banking and Insurance unanimously approved a bill (SB 748) sponsored by Sen. Jim Boyd that would bolster the My Safe Florida Home Program. The program, launched in 2022, seeks to reduce hurricane damage by providing mitigation inspections to eligible Florida homeowners free of charge and offering grants for homeowners to complete recommended hurricane mitigation projects. SB 748 requires free evaluations to be conducted by licensed inspectors, who have received proper training in hurricane mitigation techniques. SB 748 also increases the grant for eligible homeowners to strengthen their homes from $5,000 to $10,000. "It's our goal this Session to strengthen Florida's resilience against future storms, and the My Safe Florida Home program helps homeowners stay prepared," Boyd said.
"Measure giving nursing credits to combat medics nears approval in both chambers of the Legislature" via Jesse Scheckner of Florida Politics — A proposal to give military personnel seeking nursing degrees credits for their real-world experience is now one stop from reaching the House floor. Its Senate twin is even further along in the process. The House Higher Education and Appropriations Subcommittee voted unanimously to advance a bill (HB 517) called the "Pathway for Military Combat Medics Act." As its name suggests, the bill would require Florida state universities, colleges and career schools to award nursing credits to combat medics commensurate with their practiced knowledge. Florida could be short roughly 60,000 nurses by 2035 unless counteractive measures are taken, said Navarre Republican Rep. Joel Rudman, the bill's sponsor and a physician in private life.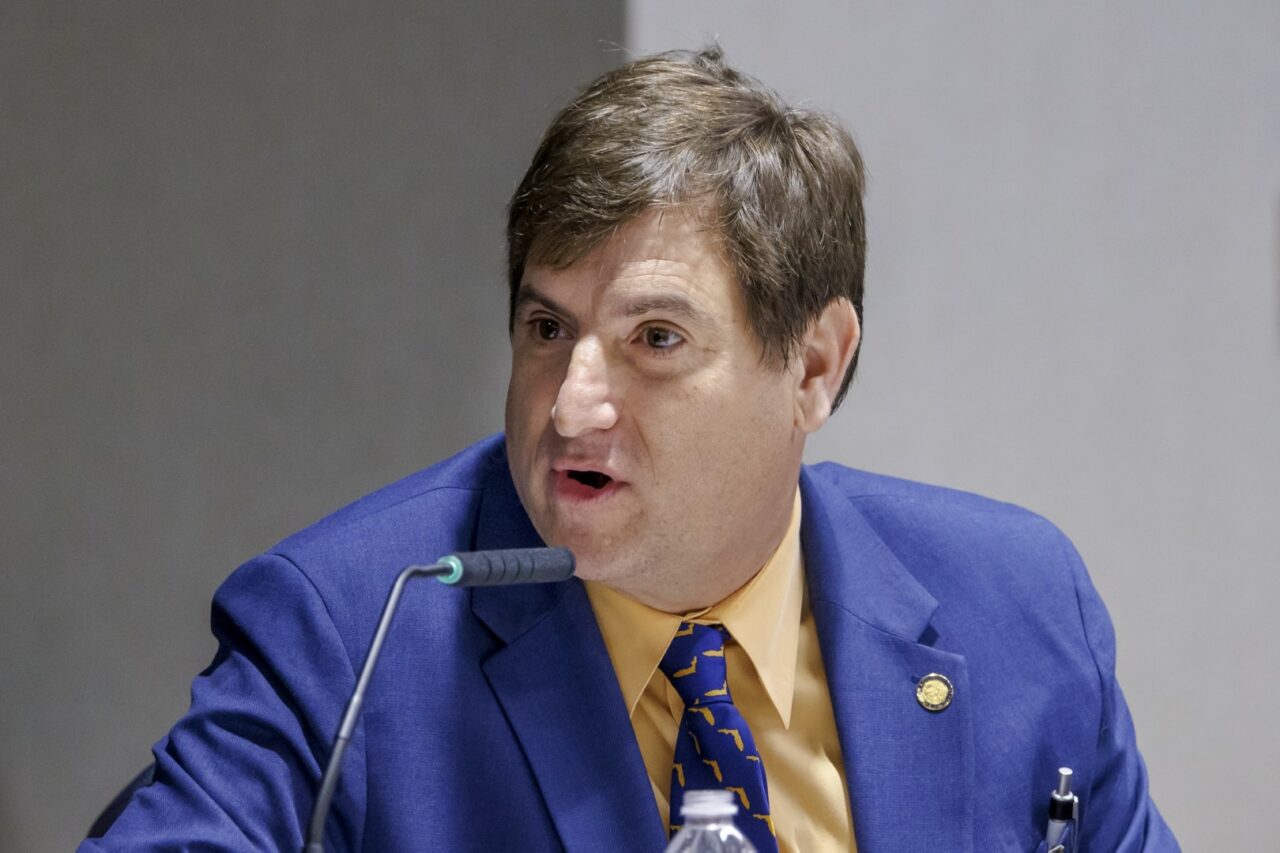 "House panel graduates bill banning higher ed agreements with 'countries of concern'" via Jesse Scheckner of Florida Politics — A measure that would ban Florida's state colleges and universities from accepting gifts from seven troublesome nations and report any existing ties to them is nearing a full vote by the House. While the bill (HB 679) also lists Cuba, Iran, North Korea, Russia, Syria and Venezuela as "countries of concern," its primary focus is China, according to sponsor Jennifer Canady, a Republican Representative from Lakeland. "Not all collaborations are problematic. Some of them are quite beneficial," she told members of the House Higher Education Appropriations Subcommittee, which voted unanimously to advance the bill.
"House bills on Osborne Reef, venomous reptiles pass subcommittee" via Wes Wolfe of Florida Politics — Measures to help restore the Osborne Reef and institute higher penalties for illegal handling of venomous reptiles passed a House subcommittee this week. "For those who are not familiar with the Osborne Reef, back in the (1970s) … somebody had an idea of putting 1 million tires in the ocean and chain them together would be a great idea to build reefs," Islamorada Republican Rep. Jim Mooney said to the House Agriculture, Conservation and Resiliency Subcommittee regarding the background to HB 641. "That did not pan out, nor did it work very well," Mooney said. "Over the course of time, a number of tires have been removed — roughly half a million."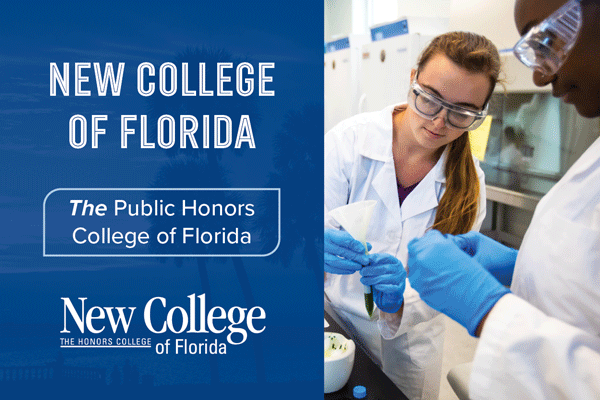 — MORE LEGISLATIVE —
"Why Florida bikers are leading the attack on lawsuit limits backed by DeSantis, Republicans" via John Kennedy of the USA TODAY Network-Florida — In a rare display of muscle both political and physical, angry motorcyclists have crammed hearings at the Florida Capitol demanding changes to fast-moving legislation they fear will blunt their chances of suing when injured in an accident. Many in the crowd wore "Bikers over Billionaires" T-shirts, mocking DeSantis' own "Don't Tread on Florida" campaign shirts. They've been calling out the Governor, who they accuse of caving to insurance companies and other big donors by supporting the legislation. The tort reform push (HB 837), a priority of DeSantis and House Speaker Paul Renner, a Palm Coast Republican, is set to go before the full House Thursday.
"In own driveway, GOP lawmaker confronts FSU gun activist critical of permitless carry bill" via James Call of the Tallahassee Democrat — Gun rights advocates unleashed a social media video bombardment of Rep. Charles Brannan, a Macclenny Republican, this week as part of an effort to do away with restrictions on the open carry of firearms in most public places. Open carry is the top legislative priority for Young Americans for Liberty, a student organization that grew out of the 2008 Ron Paul presidential campaign. Members of its Florida State University chapter were distributing flyers last weekend in Brannan's neighborhood, and captured on video Brannan threatening to pull the bill and telling one of their members that their demand for an open carry provision was "hurting Republicans."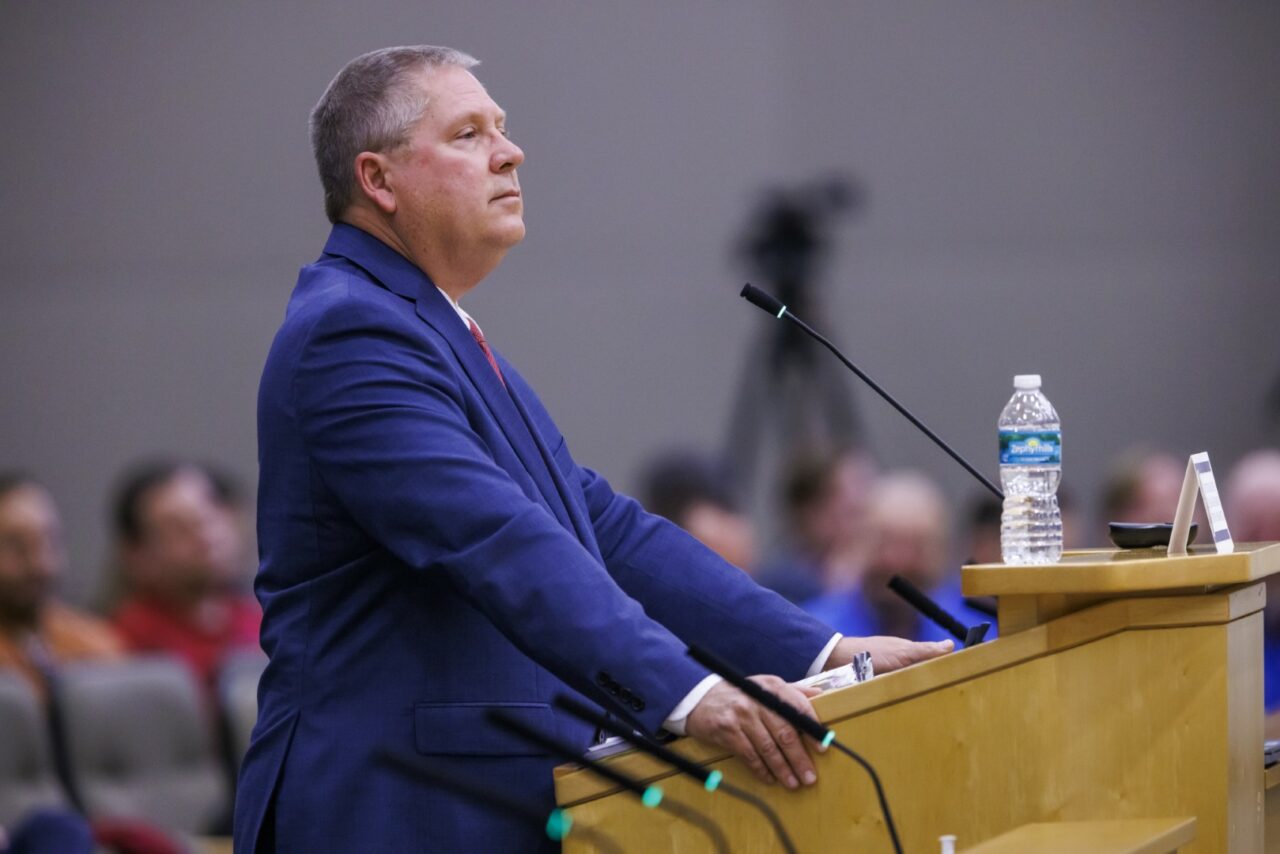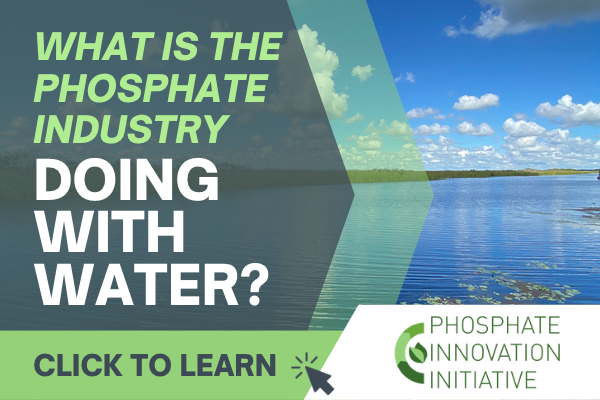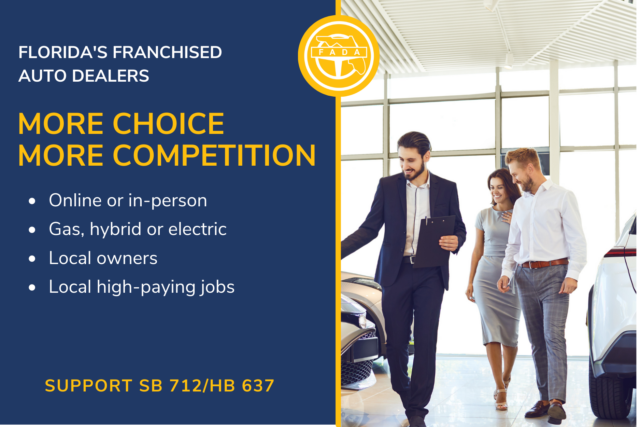 — LEG. SKED. —
— The House Constitutional Rights, Rule of Law & Government Operations Subcommittee will consider legislation (HB 1445) that would impose new restrictions on public employee unions: 8 a.m., Room 404, House Office Building.
— The House Healthcare Regulation Subcommittee will consider a bill (HB 7) that would effectively end access to abortion for most in Florida, except for victims of documented rape and incest or those facing life-threatening circumstances or a fatal fetal abnormality: 8 a.m., Room 102, House Office Building.
— The House Regulatory Reform & Economic Development Subcommittee meets: 8 a.m., Room 212, Knott Building.
— The PreK-12 Appropriations Subcommittee will take up a bill (HB 733) that would mandate middle school classes begin no earlier than 8 a.m. and high school classes no earlier than 8:30 a.m. starting in the 2026-27 school year: 8 a.m., Room 17, House Office Building.
— The Senate Appropriations Committee will consider legislation (SB 202) that would expand school voucher eligibility to all students, regardless of family income: 8:30 a.m., Room 110, Senate Office Building.
— The Senate Fiscal Policy Committee will consider legislation (SB 256) that would impose new restrictions on public employee unions: 8:30 a.m., Room 412, Knott Building.
— The House holds a floor Session. Noon, House Chamber.
— The House Rules Committee meets 15 minutes upon adjournment of the floor Session: 6:15 p.m., Room 404, House Office Building.
— MORE FROM CAP —
Casey DeSantis hosts Women of Faith Breakfast Reception — First Lady DeSantis welcomed female faith leaders from across Florida into the Governor's Mansion to discuss her "Hope Florida — A Pathway to Prosperity" initiative, which utilizes "Care Navigators" to guide Floridians on an individualized path to self-sufficiency by focusing on community collaboration between the private sector, faith-based community, nonprofits, and government entities. "Florida's faith-based communities have been instrumental in supporting their neighbors in need," the First Lady said. "Through Hope Florida's partnership with CarePortal, we have seen a tremendous response from faith leaders across the state not only in filling immediate needs, but also embracing those individuals and personally helping them get back on their feet. It is heartwarming to witness as their faith fuels action, and we are grateful that through Hope Florida we can step in to make the connection and then get out of the way."
New coalition launches to support new restrictions on PBMs — A group of Florida business and health care leaders, policy experts, and patient advocacy groups have formed a coalition to advocate for more regulations on pharmacy benefit managers. In a news release, the PBM Accountability Project of Florida said its goal is to "ensure patients pay no more than is absolutely necessary for medications, while protecting small businesses and Floridians' rights to make informed health care decisions." The group launches as lawmakers consider legislation backed by the Governor that would take steps to eliminate PBM clawbacks and spread pricing practices, both of which are changes long sought by independent pharmacies. "Already, Florida's seniors are dealing with the increasing impacts of inflation. They simply cannot afford the additional financial strain of higher drug prices driven by PBM greed," said former Sen John Grant, president of Seniors Across America and a member of the PBM Accountability Project of Florida. To learn more, visit pbmaccountabilityfl.org.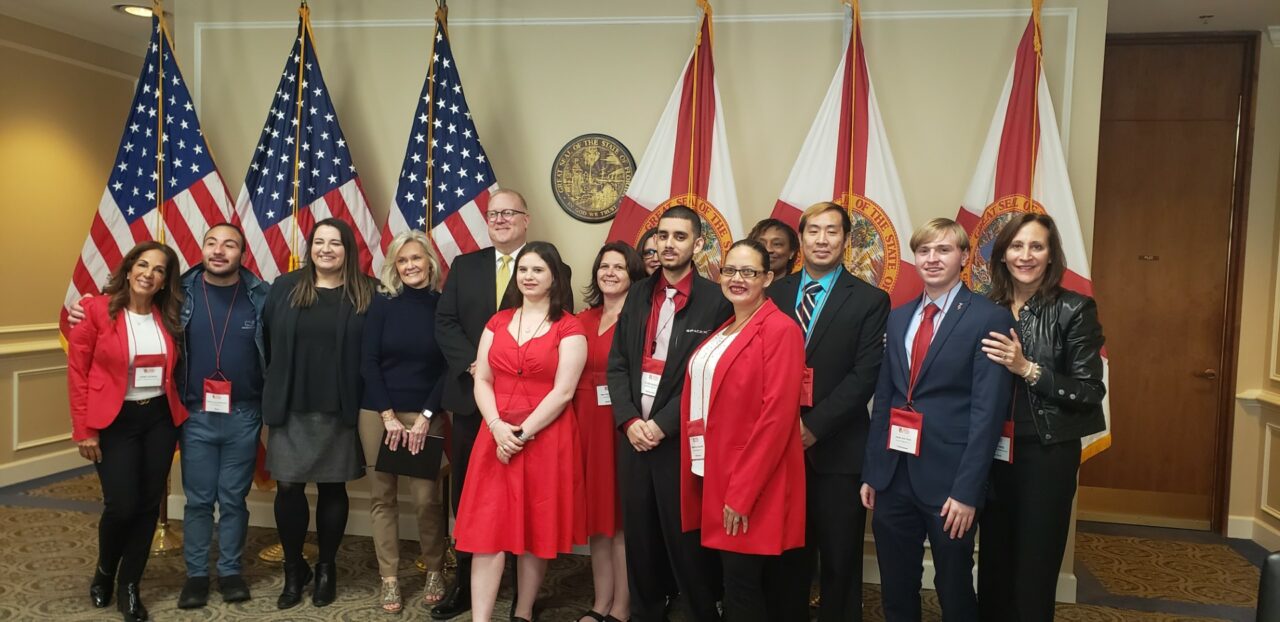 New and renewed lobbying registrations:
Michael Behm, Stateside Associates: The Payments Coalition
Patrick Bell, The Legis Group: Stephen Ganoe
David Browning, David Hagan, Nicole Kelly, Karis Lockhart, Erin Rock, The Southern Group: Bamboo Health, Calibrate Health, Realty Trust Group, Town of Belleair, Wander Media Company
Taylor Calvin: Sysco Corporation
Sara Clements, McGuireWoods Consulting: Central Florida Urban League
Thomas Griffin, The Griffin Group: Public School Development Solutions
Chante' Jones: AARP
Christian Minor, Elnatan Rudolph, Converge Public Strategies: Palm Beach County, Replica, Town of Cutler Bay
Bill Rubin, Heather Turnbull, Christopher Finkbeiner, Zachary Hubbard, Rubin Turnbull & Associates: Giffords, Google, Sun State International Trucks
David Sigerson, Capital Hills Consultants: Florida Pawnbrokers Association, Town of Pembroke Park
John Sullivan: Broward County Public Schools
— STATEWIDE —
"Are China and Russia building influence buying Florida farmland?" via Jacob Ogles of Florida Politics — Are China and Russia covertly increasing their influence in state and federal politics with land buys and lawsuits? A watchdog group fears foreign adversaries are buying property in the U.S. for nefarious purposes. Common Sense America sent letters both to Congress and to DeSantis asking for investigations. The group points to an Office of National Intelligence threat assessment report about ways China and Russia bought farmland to build a greater foothold in the U.S. "These foreign interests are not just engaged in buying up American land and spying on military bases," a letter to DeSantis states.
"Space Florida executive retiring after overseeing space biz's liftoff" via Anne Geggis of Florida Politics — The leader of Space Florida — and an inductee into the Space and Satellite Hall of Fame — is retiring after overseeing the state space industry's rocketing growth. Frank DiBello, who served as the special district's CEO and president for the last 14 years, is credited with building the state's space business to even greater heights despite the federal government's 2011 cancellation of the space shuttle program that launched from the Kennedy Space Center. He retires in June and will participate in a search for his replacement, according to a news release from Space Florida. Lt. Gov. Jeanette Nuñez said the state will "miss him dearly."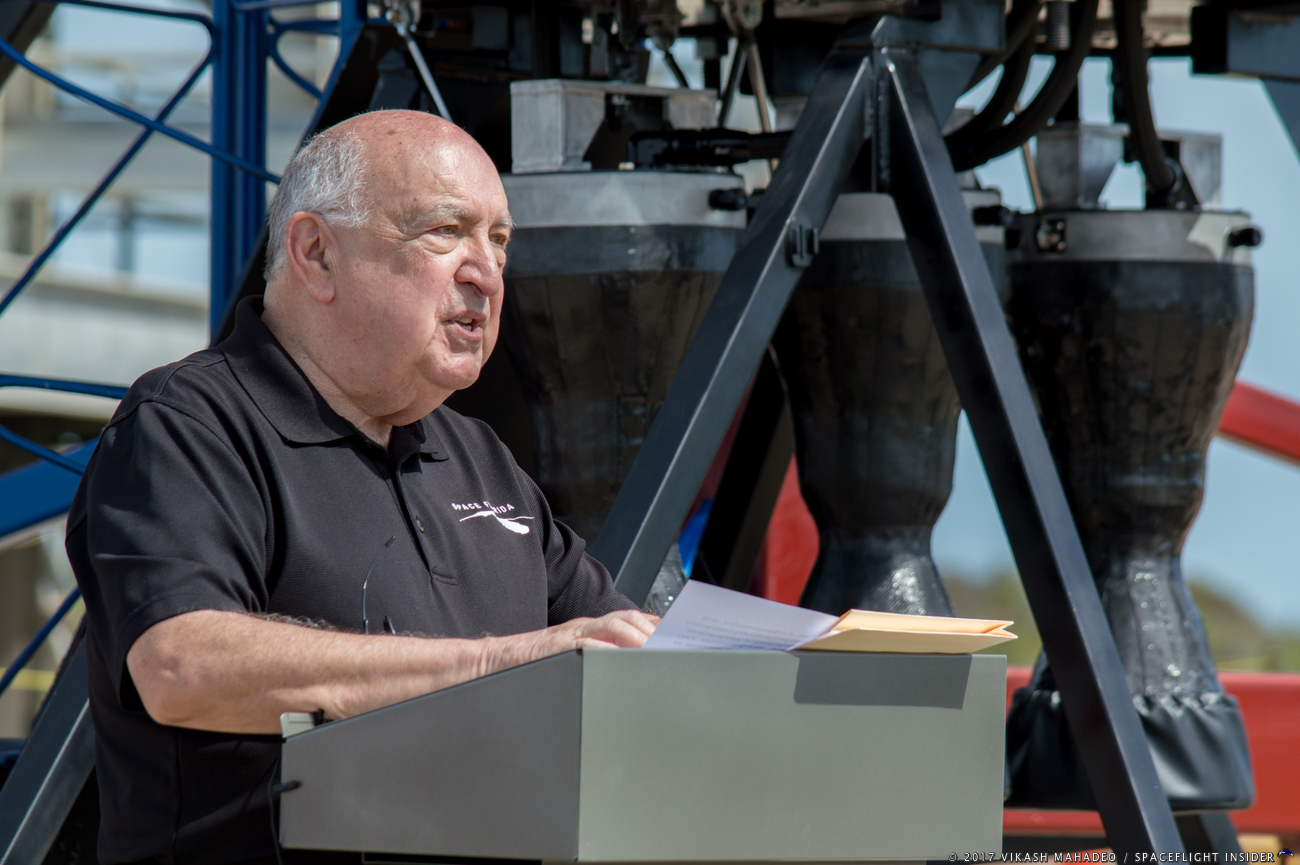 "Record Florida temperatures help keep tomato supply plentiful" via Astrid Van Den Broek of Fresh Plaza — Florida continues to have ample supplies of tomatoes thanks in part to warmer temperatures in the state — the end of February saw record temperatures throughout parts of Florida. "The outstanding weather over the last month means supply is pretty good. If there's anything lacking, it's some larger-sized round tomatoes that seem to be short compared to the smaller-sized round tomatoes, " said Roger Riehm of Bluce Creek Produce. At the same time, Mexico has started its season short and, for now, a sizable amount of supply is staying in areas such as Mexico City due to the high demand for tomatoes in that region.
— D.C. MATTERS —
"Gap in data complicates legislation to keep China off U.S. farms" via Ellyn Ferguson of Roll Call — Lawmakers in Congress and across the country are sounding national security alarms about foreign buyers, particularly those with links to the Chinese government, acquiring control of U.S. farmland and forestland. Members of both parties increasingly see Beijing and the Chinese Communist Party as threats to the U.S. The warnings offer farm-state lawmakers an opportunity to advance proposals they have pushed for several years that would treat foreign control of farmland and businesses as national security threats equivalent to those posed by foreign ownership of cutting-edge technology companies and intellectual property.
"Lawyers spar before judge over rescinding federal approval of abortion pill" via Pam Belluck and Allison McCann of The New York Times — The first hearing in a closely watched lawsuit seeking to overturn federal approval of a widely used abortion pill concluded without a ruling, after more than four hours of pointed and emphatic arguments by both sides. Lawyers for the anti-abortion groups and physicians who had filed the suit claimed that the abortion pill was unsafe and that the Food and Drug Administration (FDA) had made mistakes in approving it. Lawyers from the Department of Justice, which is representing the FDA, cited evidence that the medication, mifepristone, was extremely safe, and contended that the plaintiffs did not have any legal standing to even file the lawsuit because none of them could show that the FDA approval had caused them harm.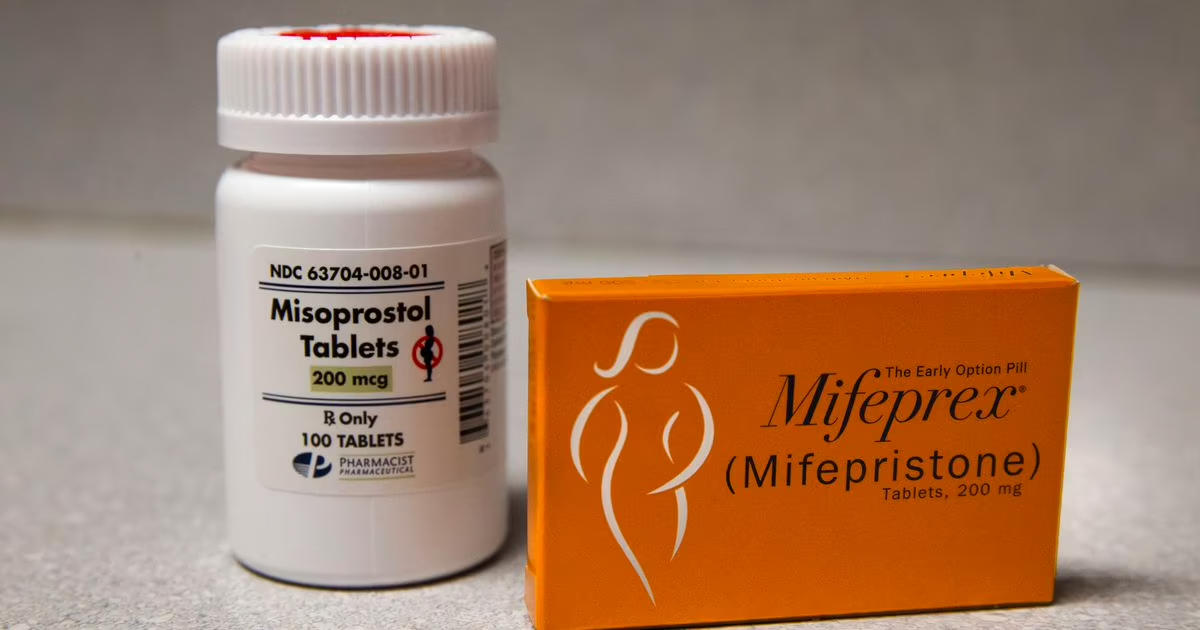 "Rick Scott blames Federal Reserve for recent bank failures" via A.G. Gancarski of Florida Politics — Scott is demanding accountability from the Federal Reserve considering two high-profile bank failures in recent days. "We've got to start acting responsibly. But the first thing is, bonuses have to come back, stock sales have to come back, and the American taxpayer's not on the hook. And Jay Powell's going to explain who is going to be held accountable for these failures. This is their job. This is their job to make sure these banks don't fail," Scott said. On WDBO radio, the Senator said the recent capsizing of Silicon Valley Bank and Signature Bank required more action from the Fed. "This is the Federal Reserve's (Federal Deposit Insurance Corporation). This is their responsibility."
"Scott argues Russia wouldn't have downed a U.S. drone if Trump were President" via A.G. Gancarski of Florida Politics — The Senator said on Orlando's WDBO radio that Tuesday's collision between the U.S. drone and the Russian fighter jet would never have happened if Trump were still in charge. "Well, I mean, it's real clear, the Russians don't respect Joe Biden. They don't care about Joe Biden; they don't respect him. They know he's weak. This wouldn't have been happening under Trump," Scott contended. "This is because we have a weak President," Scott added, arguing "Ukraine wouldn't have been invaded." Scott claimed further that because the U.S. has a "weak, pacifying President that will never stand up to anybody … we're going to have all the bad actors in the world go do bad things because we have weak leadership."
"Senate confirms Eric Garcetti as Ambassador to India" via Amy B Wang of The Washington Post — The Senate confirmed Garcetti as U.S. Ambassador to India, more than a year and a half after Biden nominated the former Los Angeles Mayor to the key diplomatic post. The Senate voted 52-42 to approve Garcetti's nomination, which had been stalled for months over allegations that he did not properly handle accusations of sexual harassment made against one of his former staffers. There had been some uncertainty even among Democrats over whether Garcetti would have the support needed to clear a procedural vote. But though a few Democratic Senators voted "no," enough Republicans crossed party lines for Garcetti's nomination to advance.
"How Washington decided to rescue Silicon Valley Bank's depositors" via Alan Rappeport, Lauren Hirsch, Jeanna Smialek and Jim Tankersley of The New York Times — On Friday afternoon, the Deputy Treasury Secretary, Wally Adeyemo, met with Jamie Dimon, the chief executive of JPMorgan Chase & Company, at Mr. Dimon's office in New York. The Biden administration and the Federal Reserve were considering what would be the most aggressive emergency intervention in the banking system since the 2008 financial crisis, and the question the two men debated was at the heart of that decision. Could the failure of Silicon Valley Bank, the mega startup lender that had just collapsed, spread to other banks and create a systemic risk to the financial system? "There's potential," Mr. Dimon said, according to people familiar with the conversation.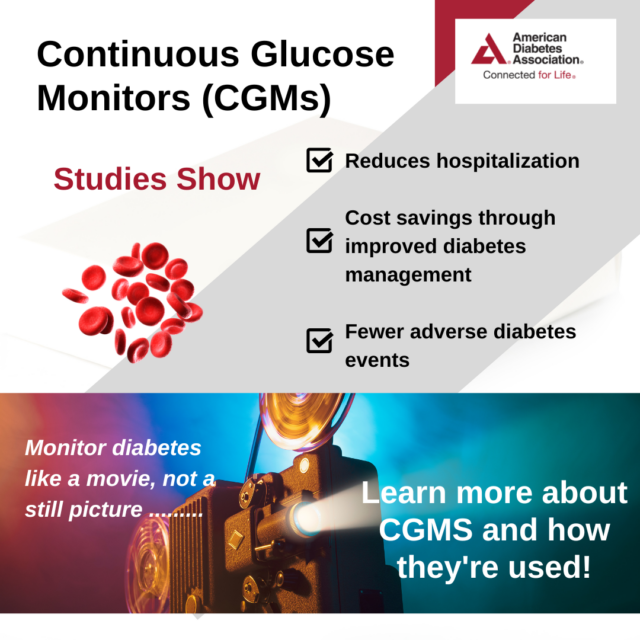 — EPILOGUE TRUMP —
"GOP election deniers increasingly admit they're just going off vibes" via Aaron Blake of The Washington Post — A new CNN poll shows the false belief that Biden's 2020 win over Trump was illegitimate remains strong among Republicans and GOP-leaning voters; 63% continue to say that, while 37% acknowledge Biden's legitimate victory. But as this question has been asked over time, something notable has happened: These voters have increasingly acknowledged there is no "solid evidence" for their belief. Shortly after such beliefs led to the Jan. 6, 2021, insurrection, 71% of Republican-leaning voters told CNN's pollsters that Biden's win was illegitimate — slightly higher than today. But at the time, three-quarters of them also said they believed there was "solid evidence" for that. Today, only about half say so, while fully 48% of 2020 election deniers acknowledge their belief in a stolen election is "suspicion only."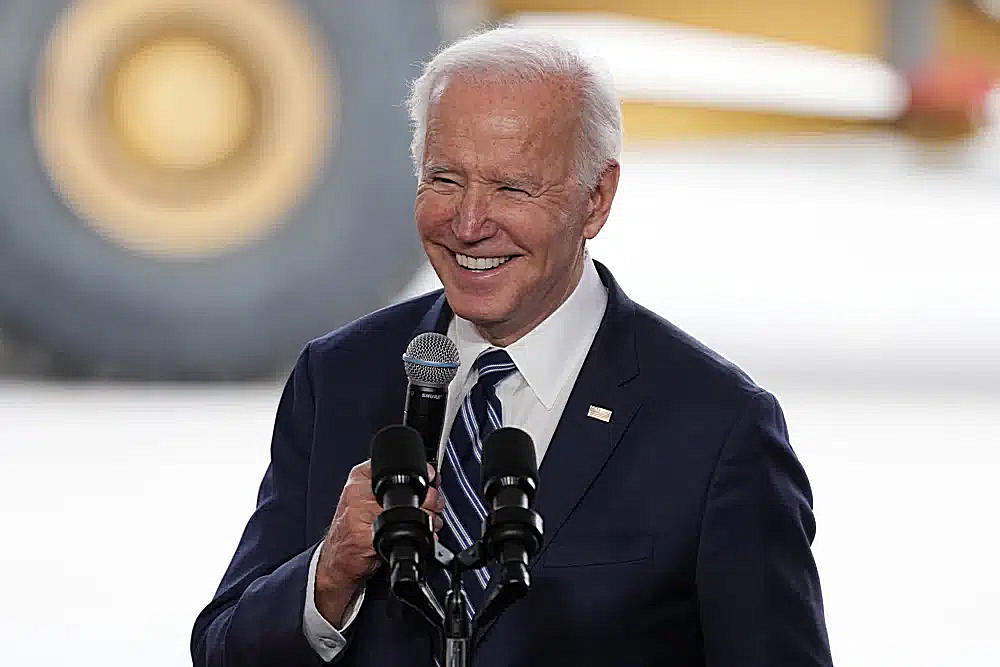 "2 in 5 Republicans want Fox held accountable for false 2020 claims" via Philip Bump of The Washington Post — Dominion, seeking compensation after its business was repeatedly disparaged on Fox News and Fox Business in those tumultuous postelection weeks, was able to depose Rupert Murdoch. In that deposition, he admitted that some Fox hosts had endorsed false claims about fraud, testimony that might put Fox at significant risk of losing its fight with Dominion. New polling from Quinnipiac University indicates that most Americans think it should lose that lawsuit. That's true of nearly all Democrats, unsurprisingly, given the network's politics. But it's also true of 2 in 5 Republicans, with fewer than half those in the party thinking the network shouldn't be held accountable. Even among White people without a college degree, a central part of Trump's base, most think Fox should be held accountable.
"Stormy Daniels meets with prosecutors as Trump inquiry nears end" via Jonah E. Bromwich, William K. Rashbaum, Nate Schweber and Kate Christobek of The New York Times — Manhattan prosecutors met with Daniels, the porn star who was paid $130,000 to keep quiet about her affair with Trump, Daniels' lawyer. The lawyer, Clark Brewster, tweeted that at the request of the Manhattan District Attorney's Office, he and Daniels had met with prosecutors. Daniels responded to questions, he said, "and has agreed to make herself available as a witness, or for further inquiry if needed." Daniels's meeting with the prosecutors comes as the Manhattan District Attorney, Alvin Bragg, nears an indictment of Trump for his involvement in the hush-money payment. Michael Cohen, a former fixer for Trump who paid Daniels and was later reimbursed by the President, testified before the grand jury on Wednesday.
"Trump's media company reportedly under federal investigation for money laundering linked to Russia" via Alison Durkee of Forbes — A federal criminal investigation into Trump's media company has expanded to include potential money laundering violations linked to an $8 million loan with Russian ties, potentially further threatening the ex-President's media company and its planned merger with special purpose acquisition company Digital World Acquisition Corp. The payments were reportedly made in two installments, with $2 million paid to the company in December 2021 — when it was on the "brink of collapse" after its planned merger with DWAC got delayed — and another $8 million was paid two months later. The payments came from Paxum Bank, which is registered in Dominica, and ES Family Trust. Paxum Bank is partly owned by Anton Postolnikov, an apparent relation of Aleksandr Smirnov, an ally of Russian President Vladimir Putin.
— 2024 —
"Trump extends lead over DeSantis in new poll of possible GOP Primary field" via Kevin Breuninger of CNBC — Quinnipiac University's latest survey of Republican and Republican-leaning voters found Trump winning 46% of support in a hypothetical GOP primary field, with DeSantis receiving 32%. That's a welcome change for Trump, who held just a 6-percentage-point lead over DeSantis in Quinnipiac's February poll of the prospective Primary field. The ex-President led his possible rival by a 42% to 36% margin at the time. Asked in the new poll who they would support in a head-to-head matchup between Trump and DeSantis, 51% of respondents chose the former President, versus 40% who picked the Governor.
"DeSantis hasn't announced he is running for President in 2024 yet. That didn't stop Chip Roy from endorsing him." via POLITICO — Rep. Roy appears to be the first House Republican to publicly endorse Ron DeSantis for President, even though the Florida Governor hasn't announced any official plans to run for the White House — yet. The Texas Republican has long signaled that he preferred his former House colleague over Trump. Look no further than Roy's Twitter activity, where he has frequently heaped praise on DeSantis, who also served with him in the conservative House Freedom Caucus before he ran for the Governor's Mansion. In a lengthy email sent from his campaign account Wednesday, Roy made it official with the email subject line: "Ron DeSantis for President of the United States."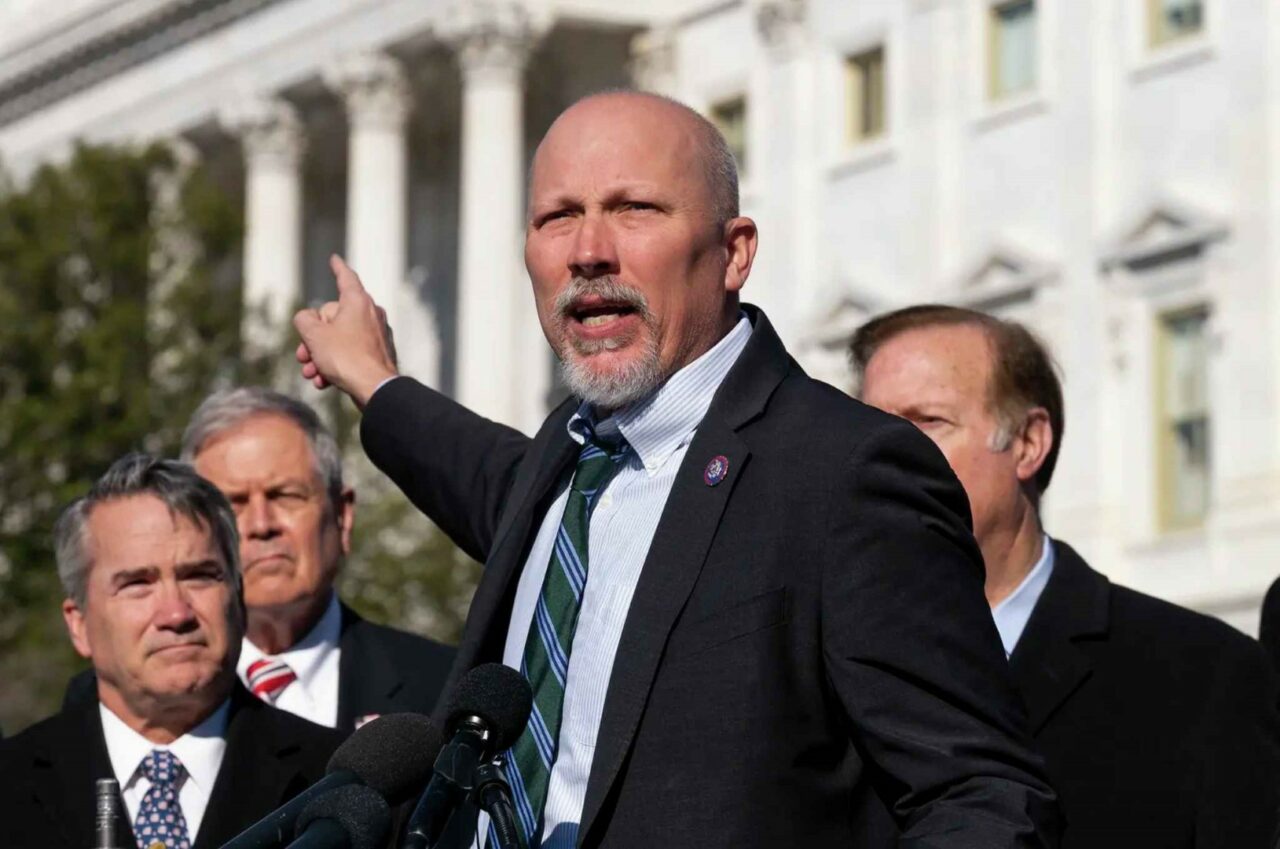 "Trump ally charges DeSantis is breaking ethics laws with 'shadow' 2024 bid" via Mark Niquette of Bloomberg — Taylor Budowich, head of Make America Great Again Inc., filed a letter with the Florida Commission on Ethics over allegations DeSantis — who hasn't officially entered the race — is benefiting from an undeclared shadow campaign for President. "Gov. DeSantis knows, or should know, that his shadow presidential campaign is illegal under federal election law, Florida ethics laws prohibiting illegal gifts from political committees, and Florida ethics laws prohibiting illegal lobbying payments," the letter, released by MAGA Inc., said. DeSantis communications director Taryn Fenske said in a statement the letter adds to the "frivolous and politically motivated attacks" on the Governor and that "it's inappropriate to use state ethics complaints for partisan purposes."
"How Trump's pitch to Iowa voters has changed since 2015" via Philip Bump of The Washington Post — The best way to measure these changes, it struck me, was to compare Trump's March 13 speech in Davenport, Iowa, with a speech he gave in Oskaloosa, Iowa, in late July 2015. Trump appended a question-and-answer period to his recent speech, which is uncommon for politicians. For Trump, though, it offers several valuable benefits: engagement with individuals (which his allies have increasingly presented as an asset DeSantis lacks) and a chance to hear directly what is motivating Republican voters. It also lets him assess which of his responses yield the most positive feedback. From the outset of his political career, Trump's political speeches have served a similar purpose as a stand-up comic's weekday sets, an opportunity to see what works and what doesn't. In Iowa this week, he formalized that.
"The Florida Book War of 2023: Trump, DeSantis battle it out for literary supremacy" via Frank Cerabino of The Palm Beach Post — The news that DeSantis' new book has easily outpaced the first-week sales of a similar pre-presidential-run literary effort by Trump is creating some agita in Mar-a-Lago. The uneasy prewar period between DeSantis and Trump seems prone to ignite over their vanity book projects. This is especially more likely after news outlets reported that DeSantis' The Courage to Be Free sold 94,300 copies in its first week, which was far more than the 27,500 first-week copies sold of Trump's Great Again: How to Fix Our Crippled America in 2016. Trump took to Truth Social to call DeSantis' book sales "fake news." Even more disturbing, he referred to Florida's Governor as "Ron DeSanctimonious" again — which is not Trump's best work. Discerning name-callers, such as myself, liked it better when Trump called DeSantis "Meatball Ron."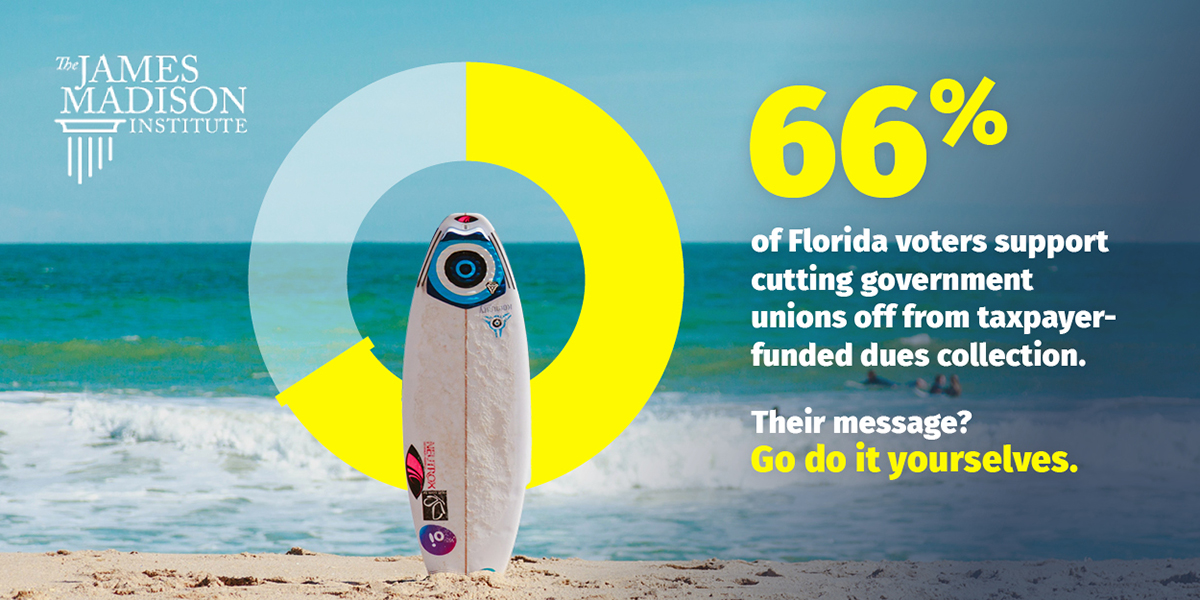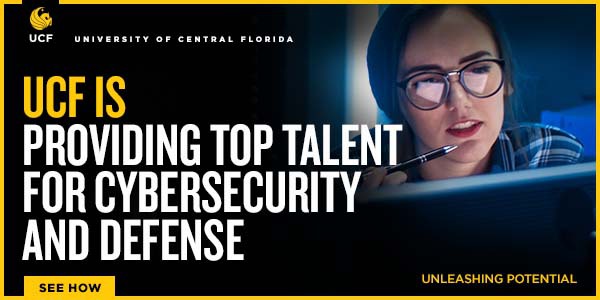 — LOCAL: S. FL —
"Party on: Judge gives nightclub 30-day reprieve on Miami Beach's 2 a.m. last call" via Aaron Leibowitz of the Miami Herald — Story nightclub will be open with liquor flowing until 5 a.m. for at least another month, despite a judge's ruling that the city of Miami Beach can impose a 2 a.m. last call for alcohol in the South of Fifth neighborhood. Miami-Dade Circuit Court Reemberto Diaz said at a hearing that a new city ordinance can't take effect for at least 30 days, according to representatives for the club and the city. Previously, city officials had agreed not to enforce the ordinance at a Tuesday night event at the club but made no promises beyond that.
"North Miami Beach Mayor says he lives in city, but his family moved to another town" via Raisa Habersham of the Miami Herald — North Miami Beach Mayor Anthony DeFillipo, facing questions over his residency, said he lives in the city, but his family moved to the town of Davie partly because of marital problems and crime. In an hourslong deposition related to a claim questioning his residency, DeFillipo sought to explain that he lives in North Miami Beach and also owns a home in Davie, according to a transcript posted on the Miami-Dade County Clerk of Courts website. "We were having marital issues," DeFillipo said about why his wife moved to Davie without him. "My wife had gotten assaulted. We had a drive-by shooting at my house and my wife was fed up with it."
"NAACP: Charge Miami cop cleared by state in shooting death of man during traffic stop" via Charles Rabin of the Miami Herald — Two months after the state cleared a Miami police officer in the shooting death of a man who tried to run during a traffic stop, the dead man's family has filed a wrongful-death lawsuit in federal court and the NAACP is calling for the officer's arrest. "We have been monitoring the situation since it occurred and throughout the investigation, we've always said that the shooting appeared to be unlawful and unjustified," said Miami-Dade NAACP President Daniella Pierre. The 20-member executive committee of the NAACP voted unanimously earlier this month to recommend to the city of Miami and Miami-Dade State Attorney's Office that Miami police officer Constant Rosemond be charged in the shooting death of Antwon Cooper.
"Miami-Dade promised to plant more trees but didn't. Religious leaders push for new vows" via Nicolas Rivero of the Miami Herald — A decade and a half ago, Miami-Dade County vowed to plant more trees. The 2007 Street Tree Master Plan called for increasing the "tree canopy" to 30% by 2020. That means that if you were to fly over, 30% of what you would see below would be the green tops of trees and shrubs that provide cooling shade in an increasingly hot climate. The county failed to even come close. The latest 2021 county tree canopy report put coverage at just 20.1%. That's hardly budged from 19.9% measured in 2016. The county has since pushed its goal back a decade — 30% tree coverage by 2030.
"A $1B deal? New plans afoot for trash and recycling in Broward" via Lisa J. Huriash of the South Florida Sun-Sentinel — A consortium of Broward's city leaders agreed to plunge ahead with longtime plans to build a trash and recycling program, growing more independent from relying on Waste Management's services. By early June, both the county and the cities are each expected to vote at their own city halls on creating what will be known as an interlocal agreement. That agreement will eventually develop a master plan, set up a taxing authority to pay for it all, and have the cities — based on population — share the cost of an estimated $2 million in startup fees, such as renting an office and hiring a director. The county will foot half that bill.
— LOCAL: C. FL —
"Ocoee Mayor Rusty Johnson wins race with rival; Maitland voters reject Dale McDonald" via Stephen Hudak of the Orlando Sentinel — Ocoee Mayor Johnson won a new four-year term, defeating two opponents including a City Commissioner with whom he has often clashed. The 77-year-old Mayor, a Vietnam War veteran and retired mail carrier, has said this term will be his last, capping a career of public service which has spanned more than half a century including more than 30 years in elected office. Ocoee has grown during his tenure in office from about 13,000 residents in 1990 to over 47,000 in 2020. Johnson received about 61% of the ballots, according to final unofficial results posted by Orange County Elections Supervisor Bill Cowles.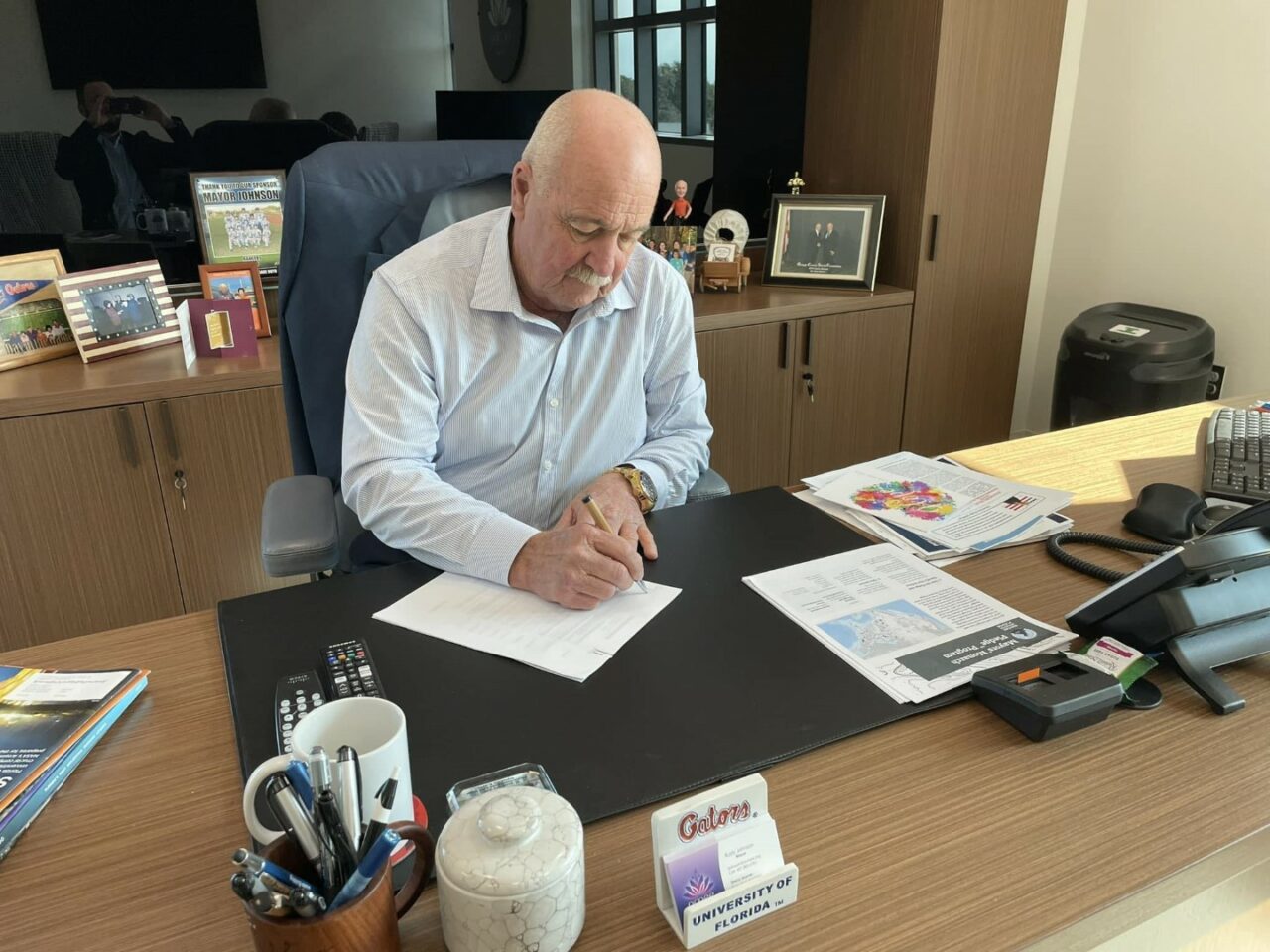 "Seminole Commissioners back study to expand SunRail, Brightline" via Martin E. Comas of the Orlando Sentinel — After listening to a presentation extolling the benefits of the proposed Sunshine Corridor passenger train, Seminole Commissioners agreed to support a study on the costs, ridership and feasibility of expanding SunRail and Brightline from Orlando's airport to the region's tourism hub. "We're not talking about dollars right now; we're talking about endorsing studies," Commissioner Lee Constantine said. "And I for one feel very strongly that we need to do that." For now, it's only a concept. But after Brightline Trains begins its expected service from South Florida to the Orlando International Airport this year, its next plan is to continue extending the tracks from the airport to Tampa.
"911 audio reveals chaos amid Pine Hills shooting spree" via Cristóbal Reyes, Jeff Weiner and Desiree Stennett of the Orlando Sentinel — In 911 calls, bystanders, neighbors and the mother of 9-year-old victim T'Yonna Major pleaded for help amid the chaos that followed the shooting spree that left three people dead and two injured last month in Pine Hills, recordings showed. "My daughter's been shot! My daughter's been shot! Please help me," pleaded Brandi Major, T'Yonna's mother. Major told dispatchers they were shot inside their home and didn't know the shooter. She was sleeping before work while T'Yonna was watching TV in another room when a man later identified as Keith Moses entered the house through a backdoor and opened fire.
"Windermere man seeks safe return of wife from China" via Jacob Ogles of Florida Politics — Yu Miao always intended to return to China after studying in the U.S. But he fears what could happen if he ever flies home again. His wife, Xie Fang, has been in China for over a year, forbidden from leaving. "I never thought that my wife would meet that kind of trouble because of me," he said. The Chinese Communist Party wants to talk to Yu about blog posts criticizing the government. He claims to have nothing to do with the writings Now Yu in many ways feels as trapped as his wife. Living in Windermere, he's the only parent available to care for children still living at home.
"Orlando home sales, values bounce back in February, report says" via Trevor Fraser of the Orlando Sentinel — Home sales and prices in metro Orlando began climbing again in February after months of drops in both as sales started during the holidays wrapped up, according to the latest real estate report. Sales were up 33.8% last month after hitting their lowest point since 2009 in January, according to the monthly report from the Orlando Regional Realtor Association, which looks at sales in Lake, Orange, Osceola and Seminole counties. Still, sales were down 30% compared with the white-hot market of February 2022, which was the strongest February in 20 years, according to association records. The median home price also rose from $350,000 to $358,000, the latest report shows.
"After suing influencers for copyright infringement, Disney has now banned them from theme parks" via Gabrielle Russon of Florida Politics — Already facing a lawsuit from Disney, social influencer and online retailer Christopher Martin was banned from Disney World last week. "From this point forward, you are no longer allowed to be on Disney property for any reason. If you get caught here, you will be arrested," a law enforcement official from Orange County Sheriff's office told Martin. Martin livestreamed the interaction on his social media account and then used the videos as an advertisement to sell more merchandise. Selling those items is what got Martin into a legal fight with Disney in the first place. Disney is suing Christopher and Hannah Martin for copyright and trademark infringement and accusing them of selling unauthorized products using Disney's copyrighted properties.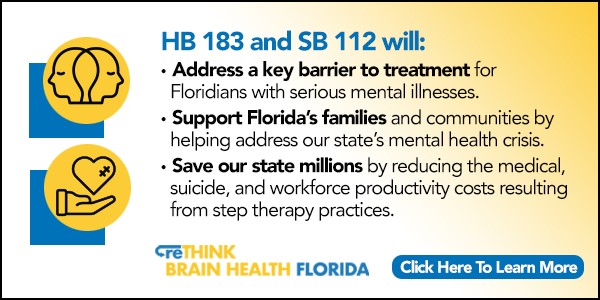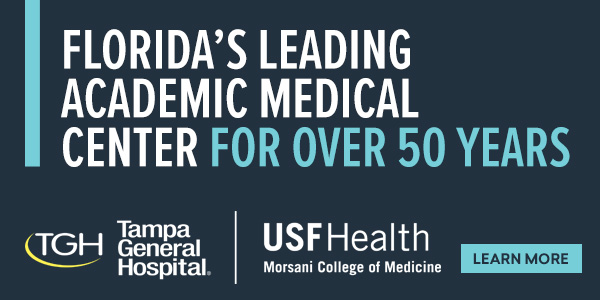 — LOCAL: TB —
"St. Petersburg's structural racism study authors are eager to see action" via Colleen Wright of the Tampa Bay Times — Mayor Ken Welch promised in his inaugural address that he would oversee a city where people from all backgrounds benefit from a booming economy that is leaving many behind. The city's first Black Mayor was armed with a study completed a month earlier by his predecessor that described how people of his color and their communities have long faced discrimination and neglect. It outlined five steps the city could take immediately to begin righting historic wrongs. But more than a year after the address, only one of those recommendations has taken shape. Welch said he wants to ensure that whatever is put in place actually benefits Black residents and isn't just for show, including creating an office to oversee the effort. He also is looking at other communities that have undertaken similar efforts.
"Here are the Tampa Bay banks with the highest concentration of uninsured deposits" via Christina Georgacopoulos of the Tampa Bay Business Journal — The failures of Silicon Valley Bank and Signature Bank in rapid succession sparked fears that they may be the first dominoes to fall in the banking industry. Raymond James analysts say the risk of contagion is limited as of now, but it isn't nonexistent, according to a brief published on March 12. Raymond James analysts ranked the top 100 U.S. banks with the highest concentration of uninsured deposits. Here's how banks with a large presence in Tampa Bay stack up in the national ranking. BankUnited's uninsured deposits are at 63%; Synovus Bank's are at 50.7%; Hancock Whitney's are at 50.4%; Centennial Bank's are at 49.5%; Cadence Bank's are at 49.3%; Fifth Third Bank's are at 48.3%; and Ameris Bank's are at 46.6%.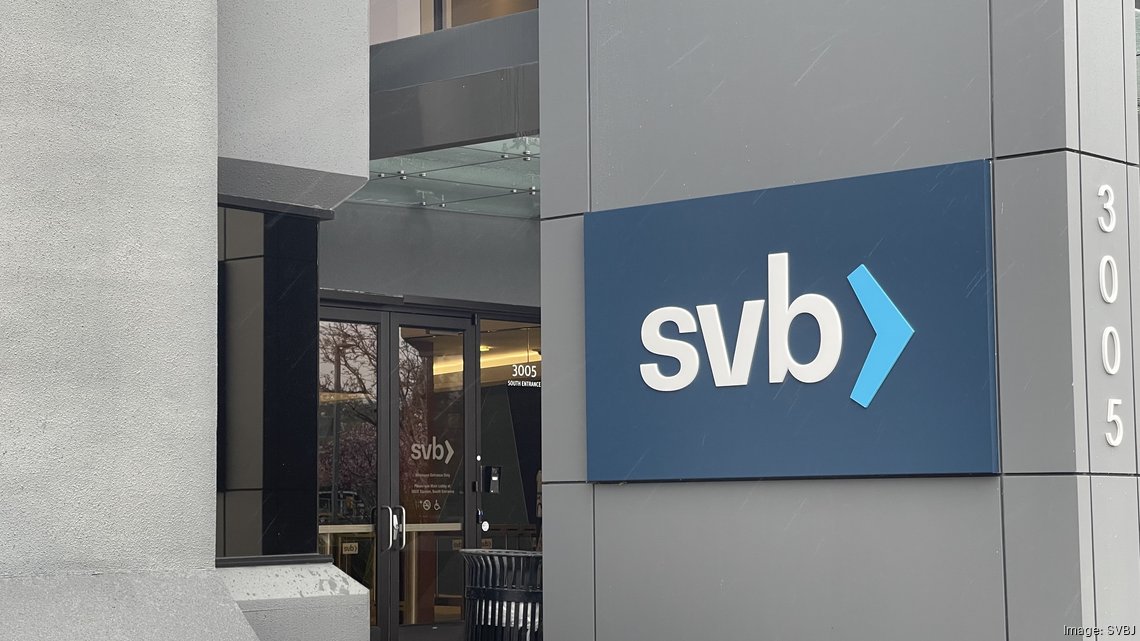 "Affordable housing project proposed for Clearwater 'eyesore' lot" via Breanne Williams of the Tampa Bay Business Journal — A developer is proposing building a 40-unit affordable housing development in Clearwater. The apartments are planned for a vacant site, located at 1467 S Martin Luther King Jr. Ave., which the developer calls "an eyesore," according to plans filed with the city. Krikor Kassarjian and Robert Pergolizziof Gulf Coast Consulting are the applicants. Tampa-based HSW Associates owns the property. The 1.18-acre site is currently zoned for commercial use. The developer plans to build a three-story building with 40 units, 10 of which will be set aside for households that make no more than 120% of the Area Median Income (AMI). In the 1960s and 1970s, the site was developed as an automotive sales center, service center, office and warehouse. The buildings were demolished in 2010 and it has been vacant ever since.
"Should Tampa dye the Hillsborough River green for St. Patrick's Day? A petition says no." via Max Chesnes of the Tampa Bay Times — The social media movement was launched Sunday by Tampa Bay fly fishing guide Capt. Dustin Pack. He said the annual River O'Green Fest tradition negatively affects fish and wildlife populations in the days after the event — and sends the wrong message about environmental stewardship. "You can party and also not dye our river green," Pack said in an interview with the Tampa Bay Times. "It just doesn't look good that we say we care about an estuary that we live on or live near, but we're just throwing this crap in it." As of Wednesday afternoon, Pack's petition had drawn more than 2,000 signatures and had the backing of powerhouse Florida angling organizations such as Captains for Clean Water and Florida Sportsman magazine.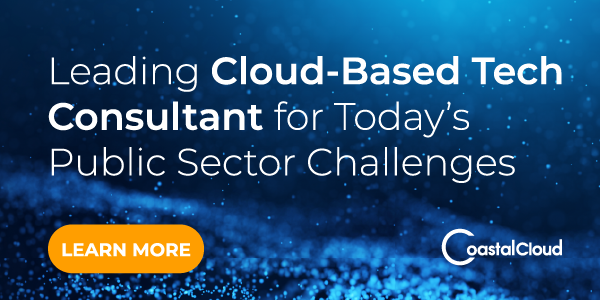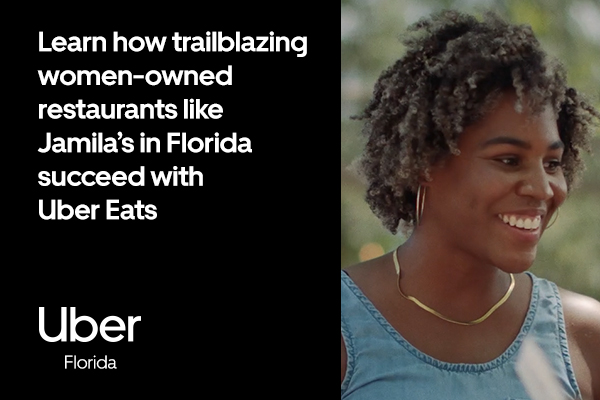 — LOCAL: SW. FL —
"Trial for Collier County man accused in 2021 Capitol mob again delayed" via Tomas Rodriguez and Dinah Voyles Pulver of the Naples Daily News — The trial for a Collier County man facing charges in the January 2021 riot in the U.S. Capitol is again delayed as it was ready to start. It's at least the third delay in about two months in the trial for Christopher Worrell, 52, of East Naples, and a member of the Proud Boys. The delay for the trial, which was slated to start Monday before U.S. District Judge Royce Lamberth, was announced Friday. It would tentatively start next week, court records indicate. Records show the delay comes as Worrell's attorneys must provide the defendant's medical records.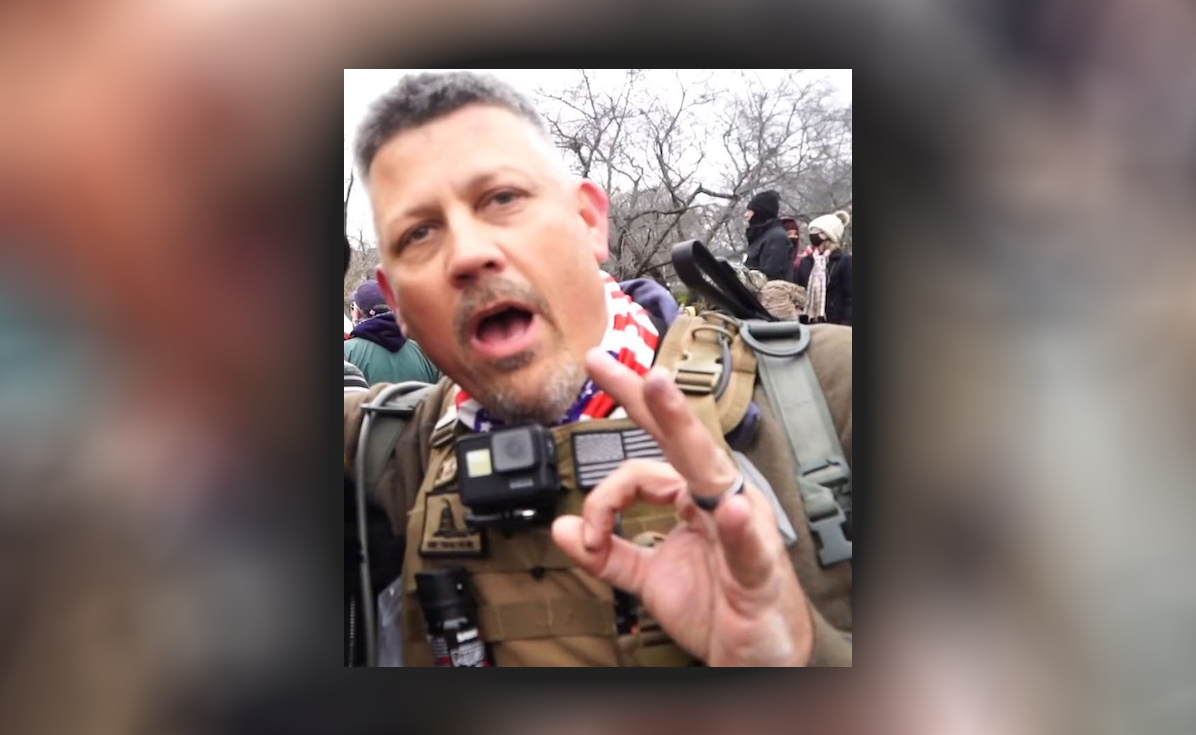 "Sarasota man sentenced for fraudulently trying to donate $3M to ESPN's Dick Vitale" via Gabriela Szymanowska of the Sarasota Herald-Tribune — A Sarasota man was sentenced to four years in prison for attempting to fraudulently buy two pieces of property and a Rolls-Royce for $23 million and attempting to fraudulently donate $3 million to ESPN's Vitale for cancer research. Robert Schnepf, 48, entered a guilty plea for fraudulent use of fictitious personal identification information on March 7, according to court records. The maximum penalty is five years in prison. Schnepf also entered an open plea in a 2019 case where he was charged with larceny of more than $20,000 and for engaging in a contracting business without a license.
"Portuguese man o' war spotted on Anna Maria Island and other Florida beaches" via Tiffany Tompkins of the Bradenton Herald — Beachcombers beware! The next time you're walking along Anna Maria Island beaches, you may want to watch your step. If you come across a jewel-toned blob on the shoreline, it could be a Portuguese man o' war. Its sting can leave welts long after its arrival on the beach. While a venomous sting from their tentacles can kill small fish and crustaceans, the National Ocean Service says they are rarely deadly to humans. Because they can continue to sting for weeks after landing ashore, beachgoers should avoid them, if possible. Heather Bohm-Tallman was enjoying an early morning stroll on Coquina Beach when she came across this siphonophore, a species closely related to jellyfish, in the sand.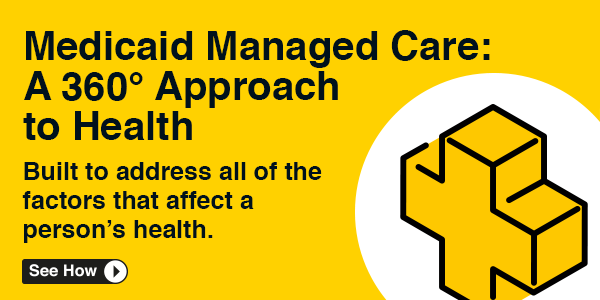 — LOCAL: N. FL —
"Jacksonville mayoral candidate Daniel Davis still avoids answering questions" via Mark Woods of the Florida Times-Union — The Times-Union invited the candidates hoping to become Jacksonville's next Mayor to come to our newsroom to answer some questions about their vision for the job and the city. In the last few months, one by one, all but one took us up on this. The exception: Davis. I thought about writing something about this a month or so ago. But I guess I remained hopeful that at some point Davis would agree to sit down with T-U staff. At this point, with the election a week away, that clearly isn't going to happen.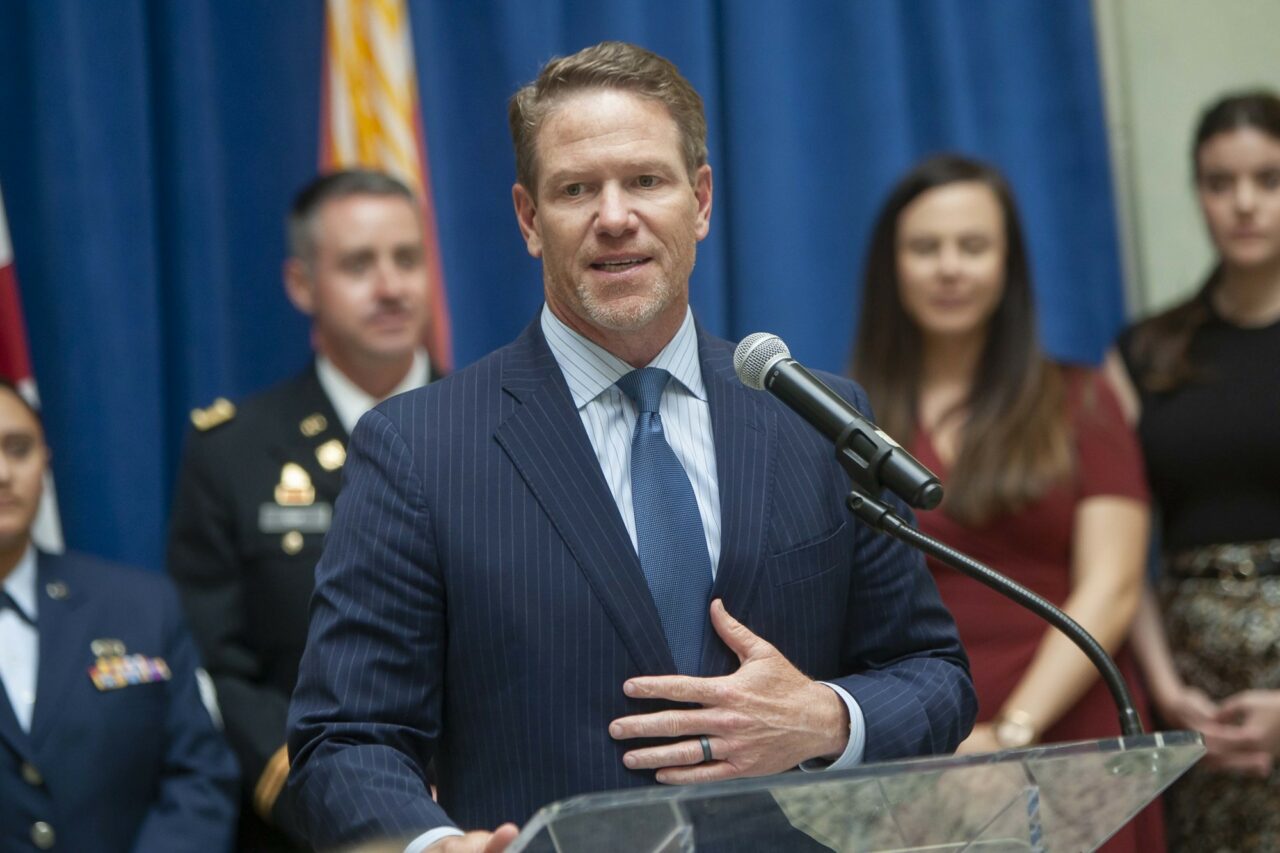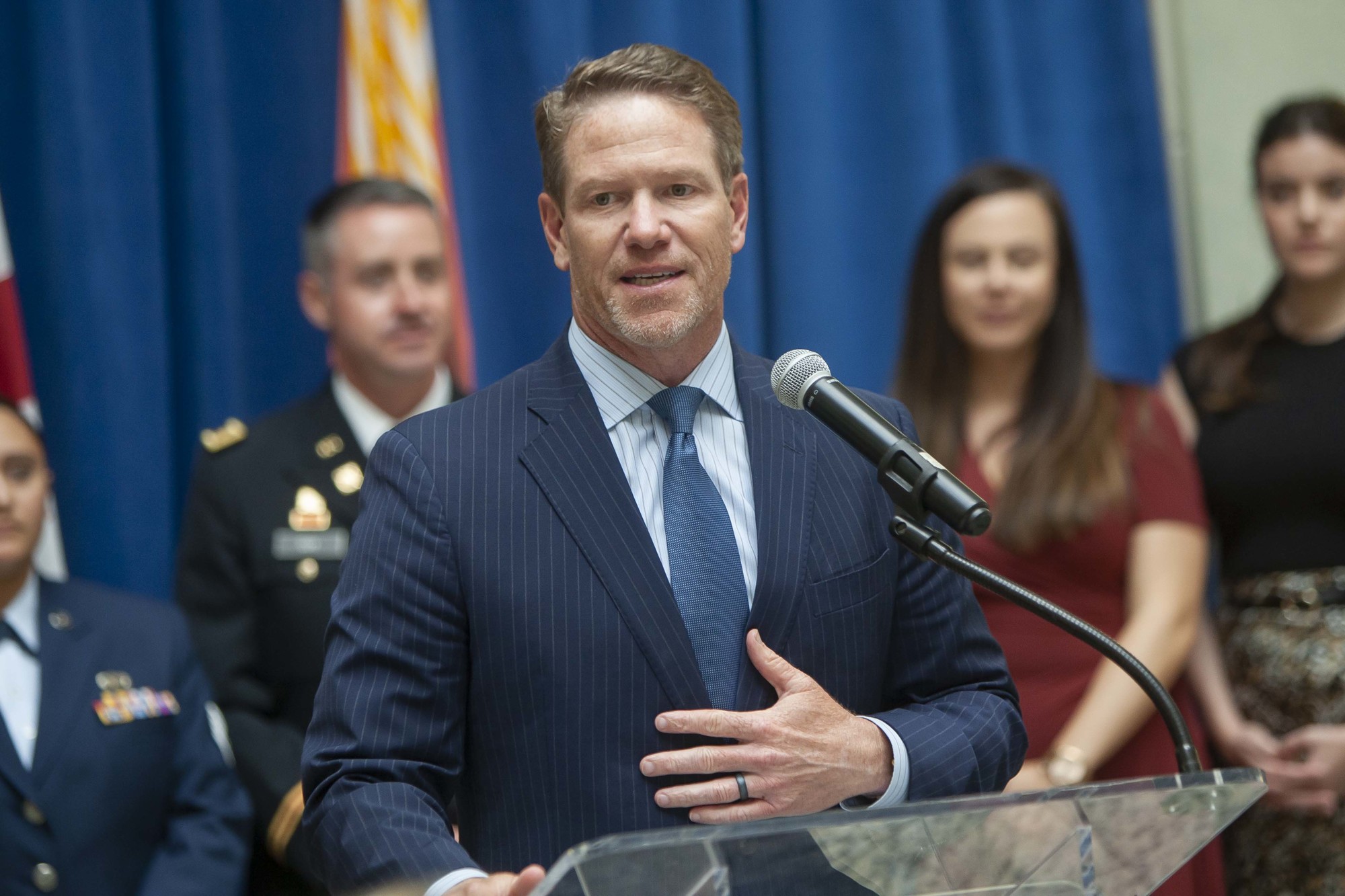 "Irreconcilable differences: OneJax split from UNF needed to retain 'freedom,' diversity mission" via Beth Reese Cravey and Steve Patterson of the Florida Times-Union — The OneJax Institute, an interfaith organization that promotes racial, religious and cultural tolerance in the Jacksonville area, plans to dissolve its 10-year affiliation with the University of North Florida (UNF), citing the current "political climate" enveloping state universities. The institute's board recently voted unanimously to terminate the Memorandum of Understanding the two entities approved in 2012 and re-activate its independent 501(c)(3) nonprofit status. The goal is to finalize the separation, including relocating from downtown office space leased by UNF, by June 30, Executive Director Kyle Reese said. "OneJax is proud to have been a part of the UNF community and appreciates the mutually beneficial relationship we have enjoyed with the university these past 11 years," he said.
"Jacksonville backs $20 million for UF campus downtown. What's at stake for city?" via David Bauerlein of The Florida Times-Union — City Council voted 16-1 on Tuesday for the city's commitment of $20 million, which would be the first installment of $50 million from the city over three years. Council member Al Ferraro voted in opposition. Mayor Lenny Curry called it a "huge step forward in ensuring our stature as national health care and tech hub." UF Board Chair Mori Hosseini, speaking to City Council immediately before its vote, said Jacksonville can be a partner for the university as it moves "new discoveries from the lab and into the real world." Hosseini said that with City Council's support for local financing, UF can continue to pursue $50 million from the state Legislature during the current Session that runs through May 5.
"Just how willing are Santa Rosa County residents to help mitigate flooding? Focus groups aim to find out." via Tom McLaughlin of the Pensacola News Journal — Flood risks to coastal areas will be the topic of discussion at two forums conducted by the Santa Rosa County Environmental Resources Division. Santa Rosa County received a Florida Department of Environmental Protection Resilient Florida Planning grant of $147,666 in May 2022 to assist in updating an existing vulnerability assessment as its contribution to a comprehensive statewide flood vulnerability and sea level rise data set. A grant requirement is that county staff organize and advertise four focus groups, covering different geographies in the county, which will meet for a presentation and discussion, according to a news release set out by the county's environmental staff.
"Panama City Beach Police arrest more than 250 so far this Spring Break season" via Nathan Cobb of the Panama City News Herald — The past couple of weeks have been nothing short of busy for the Beach Police. According to Chief JR Talamantez of the Panama City Beach Police Department, his officers this month already have arrested more than 240 adults and a dozen juveniles for "a variety of crimes," many of which he described as being "traditional Spring Break criminal offenses." This includes disorderly conduct, driving under the influence, possession of narcotics, underage drinking and drinking alcohol on the sandy beach in March, which is illegal in PCB. Despite the many recent arrests, Talamantez believes this Spring Break season is off to a good start. He said his department's goal is not to "drive up arrest numbers," but to prevent any types of "major incidents" from happening and protect the public.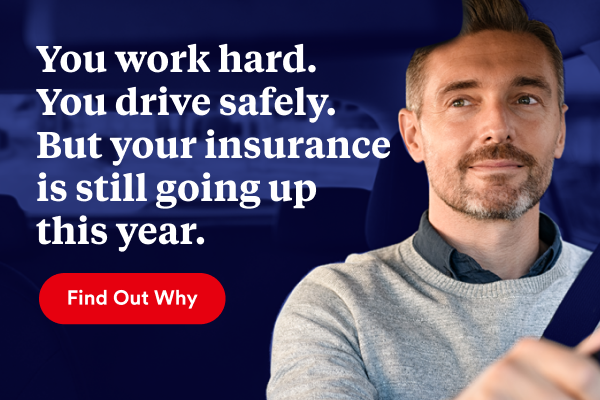 — TOP OPINION —
"DeSantis' first big mistake" via The Wall Street Journal editorial board — DeSantis is sketching out a presidential campaign based on his manifest governing success in Florida and as a fearless fighter for principle who ignores the polls. Then how to explain his puzzling surrender this week to the Trumpian temptation of American retreat?
That's not too strong a way to describe his decision to call the war in Ukraine a "territorial dispute" that isn't a vital U.S. interest. He told Fox News that giving the Ukrainians long-range weapons and fighter jets ought to be "off the table," invoking the prospect of nuclear war with Russia. And he called for "peace," albeit without explaining how to avoid making it a peace of the grave for Ukrainians if the West withdraws its support while Putin advances.
He may regret describing the war in Ukraine as a mere "territorial dispute." This is flirting with GOP isolationism that has emerged from time to time in history and has usually been an electoral cul-de-sac.
Before he joins the campaign in earnest, the Governor may want to consider that the political risks on foreign policy aren't only from the Trumpian right. Abandoning Ukraine may cost him with GOP voters who think he is bending in fear of Trump.
DeSantis has sounded more hawkish notes on Russia in the past, and the press will play those up as contradictions. This could become less a policy issue than a matter of character. What does Ron DeSantis believe, anyway?
— OPINIONS —
"Tommy Gregory, Bill Herrle: Standing up for Florida's small businesses" via Florida Politics — We're deluged with billboards and ads hinting at big court awards if you're willing to sue someone. This get-rich-quick mantra has resulted in a flood of lawsuits that clutter our courts and haunt Florida's small businesses. The truth is the cost of defending against just one of these lawsuits can be enough to put a small business out of business, even if the business is ultimately found to have caused no injury. That's why it's so important for the Florida House to pass House Bill 837 which would put into law DeSantis' call to curb lawsuit abuse. HB 837 preserves access to the courts and strikes a balance by protecting the rights of injured parties while giving business owners protections that owners enjoy in most other states.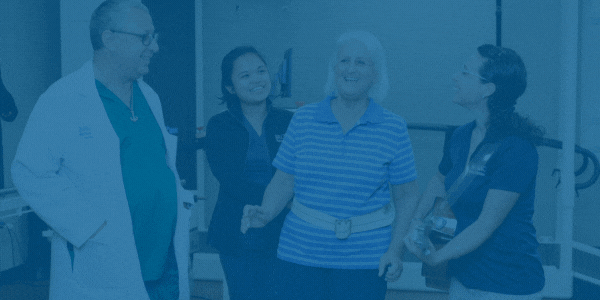 — INSTAGRAM OF THE DAY —
— ALOE —
"James Gunn to direct 'Superman: Legacy'" via Aaron Couch of The Hollywood Reporter — Gunn is officially making "Superman: Legacy" his next directorial vehicle. Gunn has been writing the feature since before he became the co-head of DC Studios in November, and it was widely expected he would direct, though it was unclear if he would be given duties overseeing the expanding DC slate with partner Peter Safran. "Superman: Legacy" will be the first big-screen feature of the Gunn-Safran era. Warner Bros. has the project slated for July 11, 2025. "It focuses on Superman balancing his Kryptonian heritage with his human upbringing. He is the embodiment of truth, justice and the American way. He is kindness in a world that thinks that kindness is old-fashioned," Safran told reporters in late January.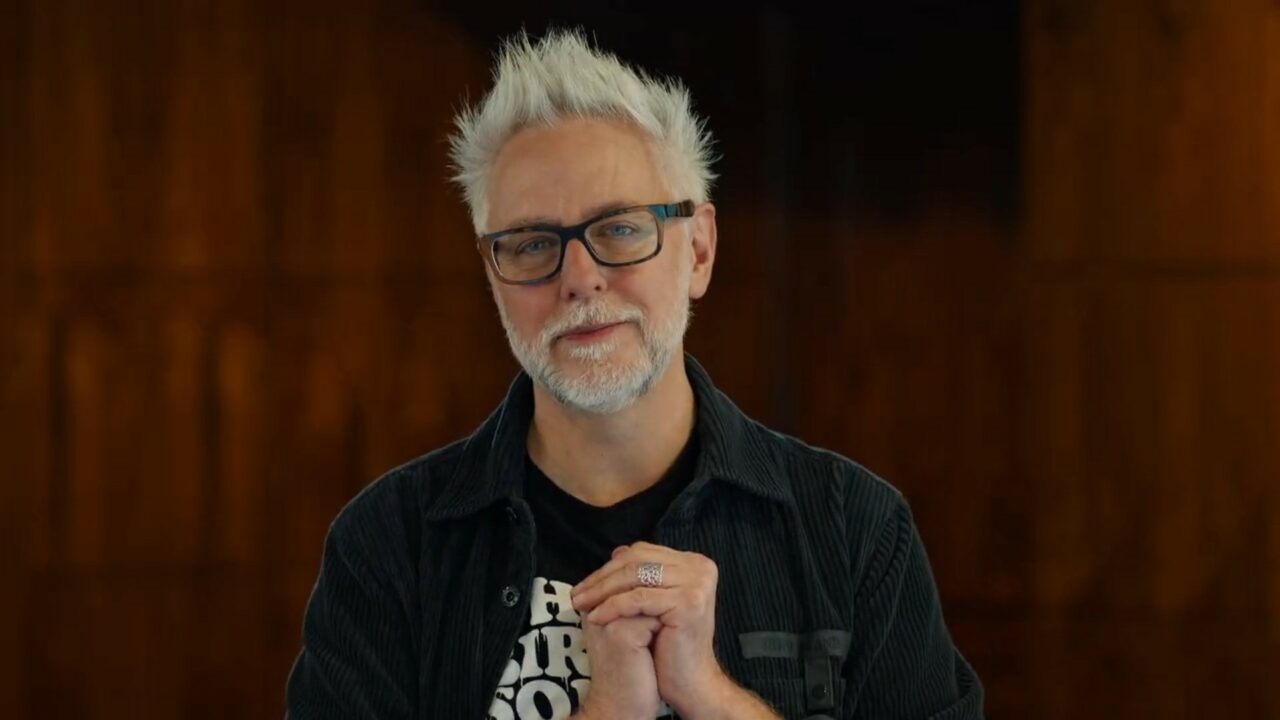 "FSU to play Georgia Tech in Ireland for 2024 season opener." via Ehsan Kassim of the Tallahassee Democrat — Florida State football is celebrating St. Patrick's two days early with news it will begin the 2024 season playing in Ireland. The Seminoles will play a game outside of the United States for the first time in program history when they open the 2024 season against Georgia Tech in Dublin. The game, which was originally slated to be a home game for the Jackets, will be played as part of the Aer Lingus College Football Classic at Aviva Stadium, on Aug. 24 as a Week 0 game. "I am so excited for our student-athletes, coaches, staff, administration and fans for this opportunity," FSU head coach Mike Norvell said. "When this idea was first presented to me, I was immediately intrigued by a once-in-a-lifetime experience for the people in our program."
"NASA, Axiom Space reveal spacesuit for Artemis III moon landing mission" via Richard Tribou of the Orlando Sentinel — The first woman on the moon, whoever that may be, found out Wednesday what she'll be wearing when she gets there. NASA and Axiom Space, the Houston-based commercial company creating the next-generation spacesuit to be worn on Artemis III, revealed its design during an event at Space Center Houston. Axiom Space engineer Jim Stein ambled out onstage in a black-orange-and-blue spacesuit smiling through a domed helmet, although the moon-bound product will be mostly white for thermal reasons. "We are going to learn how to operate on the moon for extended periods of time and learn how to operate away from planet Earth and utilize the resources on the moon," said NASA Associate Administrator Bob Cabana. "All of this is in preparation for eventually going on to Mars."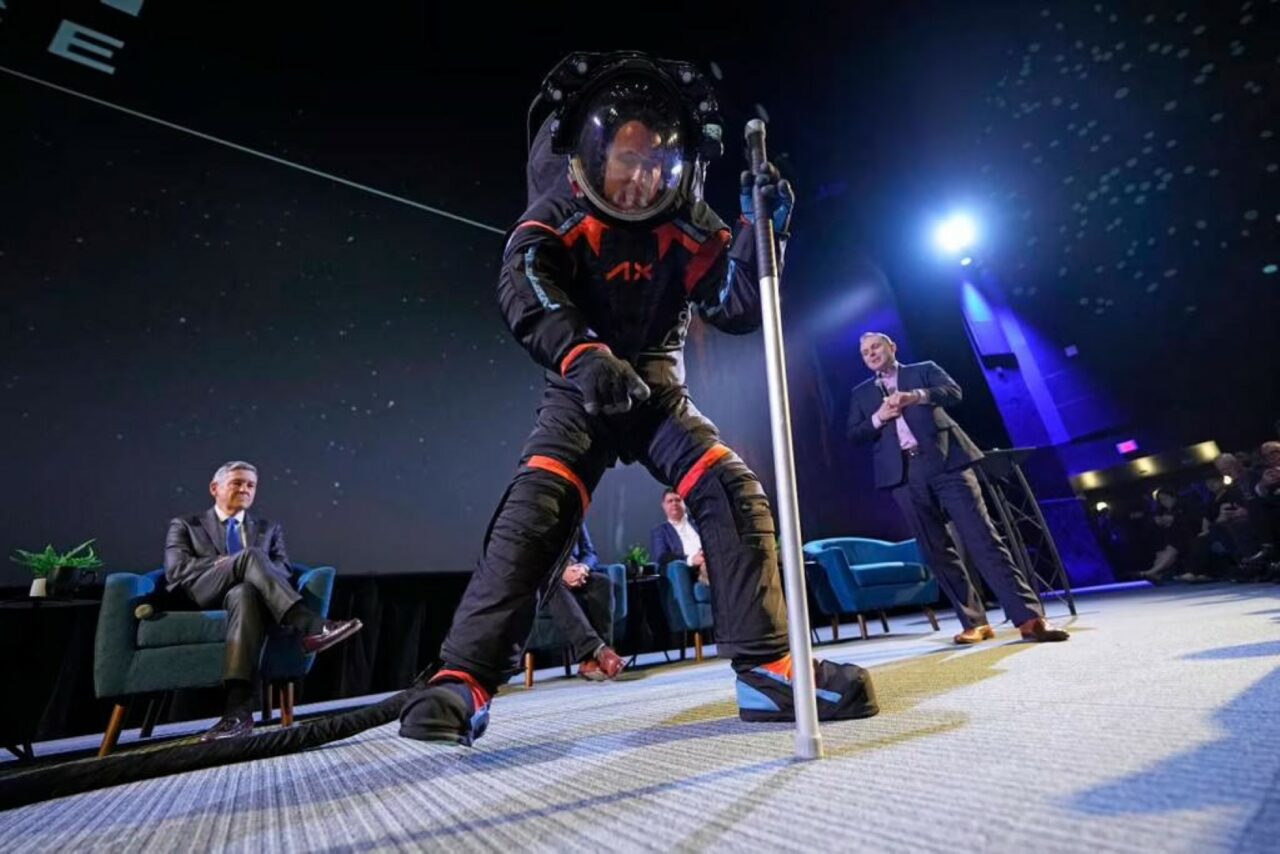 "'Tiger King' announces 2024 presidential bid" via K. Querry-Thompson of The Hill — Joseph Maldonado-Passage, better known as "Joe Exotic" or the "Tiger King," is currently serving a 21-year federal sentence after being convicted on multiple charges. He said he isn't going to let that stop him from running for the nation's top office. Maldonado-Passage launched a new campaign website, with a personal message: "Thank you for your interest in my Campaign. Yes, I know I am in Federal Prison, and you might think this is a joke, but it's not. It is my constitutional right to do this even from here."
— HAPPY BIRTHDAY —
Celebrating today is Rep. Chip LaMarca, former Rep. Carey Baker, former Education Commissioner Richard Corcoran, John French, Eric Johnson, Jan Gorrie, Alexander Pantinakis, and Joseph Salzverg of GrayRobinson.
___
Sunburn is authored and assembled by Peter Schorsch, Phil Ammann, Daniel Dean, Ryan Nicol, Jacob Ogles, and Drew Wilson.