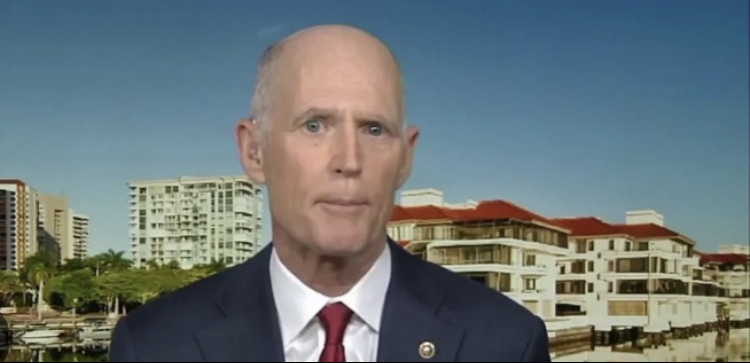 'This is their responsibility.'
U.S. Sen. Rick Scott is demanding accountability from the Federal Reserve in light of two high-profile bank failures in recent days.
"We've got to start acting responsibly. But the first thing is, bonuses have to come back, stock sales have to come back, and the American taxpayer's not on the hook. And Jay Powell's going to explain who is going to be held accountable for these failures. This is their job. This is their job to make sure these banks don't fail," Scott said.
During an appearance on Orlando's WDBO radio, the Senator said the recent capsizing of Silicon Valley Bank and Signature Bank required more action from the Fed.
"This is the Federal Reserve's (Federal Deposit Insurance Corporation). This is their responsibility," Scott contended.
He argued that bonuses to executives that "were paid out" have "got to come back."
"These people sold their stock, that's got to come back, right? We've got to make sure. And then what we've got to say to ourselves is, okay, what should the American government be responsible for?"
Scott then mocked the federal government for their response so far.
"Here's what we're doing. This bank decided not — they have assets that are not worth what they're on the books for. And then the Federal Reserve says, 'Oh yeah, but we're going to loan you up to what it was worth when you pay for it,'" Scott said.
"How crazy is that? And then they say 'Oh, the American public will not be responsible.' How does that work?"
He then added a sarcastic hypothetical aiming to undercut the response further.
"If I go to the bank and my house went down in value, I'm going to go to the bank and say, 'Give me full value that I paid. I know it was a stupid buy when I bought at the top of the market, but just go ahead and give me a loan for the whole amount.'" Scott added that in that scenario, the bank would tell him to "get lost."
For its part, the Treasury, the Federal Reserve, and the FDIC have painted a picture of relative calm despite the turbulence in two banks.
"The U.S. banking system remains resilient and on a solid foundation, in large part due to reforms that were made after the financial crisis that ensured better safeguards for the banking industry. Those reforms combined with today's actions demonstrate our commitment to take the necessary steps to ensure that depositors' savings remain safe," read a joint statement Sunday evening.
However, those words don't appear to reassure Scott.