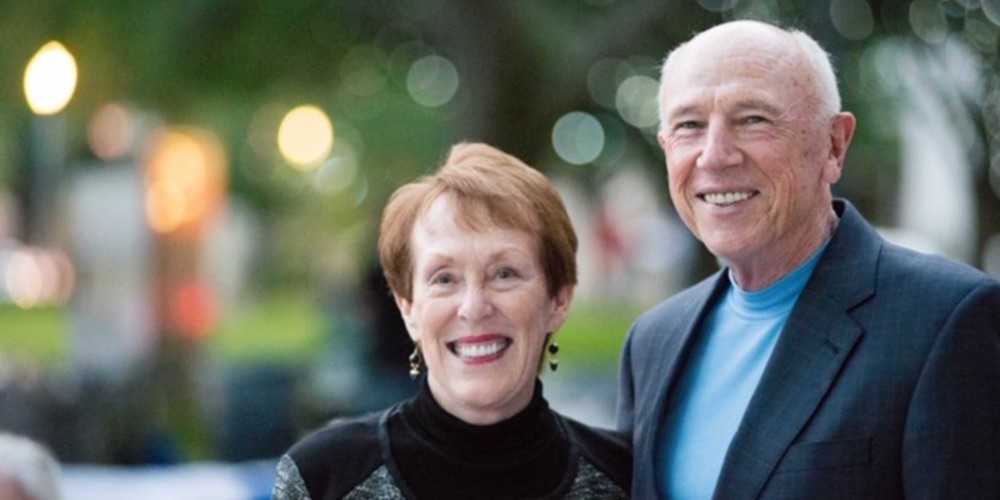 After a stunning political defeat, he became one of Florida's fiercest champions of children's health.
Sam Bell, a well-known political and lobbying fixture and part of a Democratic political dynasty in Florida, died Tuesday night during emergency surgery. He was 83.
The office of U.S. Rep. Kathy Castor, Bell's stepdaughter, put out a statement saying that Bell died after an "unexpected health complication." 
Bell spent 14 years in the Legislature, where he was the top budget writer in the House and was on the cusp of becoming House Speaker when he was upset by a Republican in 1988 — a precursor to the GOP wave that would flip the Legislature in the next decade.
Bell did leave a legacy, especially regarding Florida's health care policy, where he became known as a fierce champion of children's issues and public health. To that end, Bell helped establish the Florida Healthy Kids program. At the time, it was a first-of-its-kind program in the state and nation to provide low-income children access to subsidized health insurance policies.
Bell also was a driving force behind the establishment of the University of South Florida Morsani College of Medicine.
He is the "core foundational giant to whom I owe much of what I've done, been 'allowed' to (do)," said Jay Wolfson, Associate Dean for Health Policy at USF's medical school.
Bell has three children, including lobbyist Doug Bell. He married former Florida Education Commissioner Betty Castor.
Safety Net Alliance of Florida President and COO Lindy Kennedy called Bell a visionary.
"Thirty years ago, long before anyone thought it could be done, he recognized the statewide need for sophisticated newborn emergency care. Sam's commitment to that cause is a major reason why Florida has an oft-emulated coordinated system of advanced neonatal intensive care units across the state. Many of these programs are now nationally recognized for their excellence and innovation," Kennedy said in a statement to Florida Politics.
"Florida needs more people like Sam advocating for children's health and welfare. He will certainly be missed."
After Bell's unexpected political defeat, he watched as fellow Volusia County lawmaker Thomas Kent "T. K." Wetherell became House speaker in 1990.
Recalling his loss in 2013, Bell lamented, "I think I could have made a difference, and I regret not having that opportunity."
After his defeat at the polls, Bell remained in The Process as a lobbyist. As staff director of the House Criminal Justice Appropriations Committee for 10 years, Jim DeBeaugrine said he often was visited by lobbyists seeking money for their clients.
"There were some; I dreaded their visits. There were some; I enjoyed their visits. I enjoyed his visits. He had a strong reputation, and he was lobbying a Republican Legislature by this time," DeBeaugrine, himself now a lobbyist, told Florida Politics Wednesday. "But he had a very good reputation on both sides of the aisle."
After 40 years in The Process, Bell stepped away from Tallahassee in 2013 and became a fellow at the USF Department of Health Policy.
His presence remained in the House Office Building, where he worked as a member for 14 years. Photographs of a young Bell can be seen hanging in the hallways.
Bell is the subject of the 1983 photograph "The Unknown Legislator." Iconic among Florida politicos, the Don Dughi photograph shows Bell on the House floor with a brown bag over his head. There are no openings in the bag for his eyes, only a tiny cutout for his mouth.
Bell jokingly wore the bag after telling lawmakers he'd go home for the remainder of the 1983 Legislative Session if they agreed to pass the last bill in a series of "sunset" bills he had sponsored. After the bill passed and a brief recess, Bell returned to the House Chamber with the bag over his head.