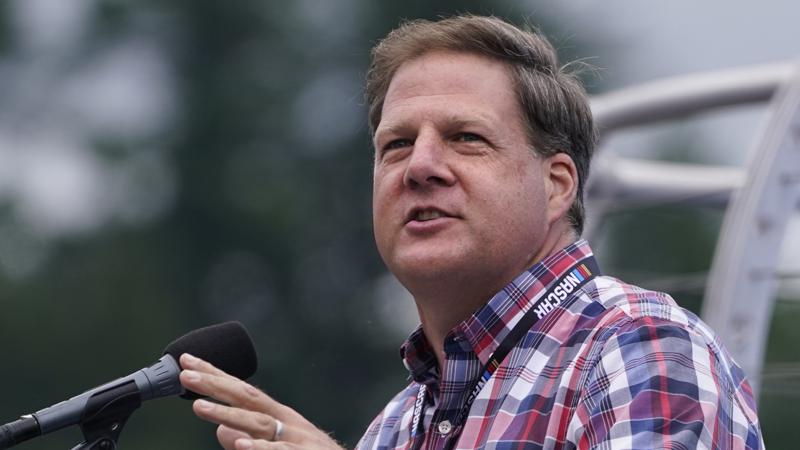 'You've got to go in, you've got to win.'
Another potential opponent in the 2024 Republican presidential race is firing at Ron DeSantis in the wake of his recent comments on the war in Ukraine.
During an interview on the Fox News Channel, New Hampshire Gov. Chris Sununu firmly rejected Gov. DeSantis' claim that the war in Ukraine is a "territorial dispute" with limited national interest for the U.S.
"Well, this is not a territorial dispute by any means. This is one nation invading a sovereign nation, and everybody needs to understand it is in our very direct national security interest to make sure that Ukraine wins that war in Russia," Sununu told host Bill Hemmer.
The New Hampshire Governor suggested a domino theory effect could come into play, where U.S. disengagement could embolden the regime in Beijing.
"We have China on the doorstep, they're watching what happens. What would the coalition that we will need to build to support Taiwan, if China makes a move there, what will they think of us backing out?" Sununu asked.
"You need to put your boot on the throat and help end that thing," Sununu added, positing that it would be best to send a "message to the world" of "resolve, that we are the United States, that we lead from the front, that we do lead from strength."
Sununu went on to reject the "territorial dispute" framing again, calling Ukraine "a sovereign nation."
"And yes, you have to beat your enemies. That's part of maintaining your position in the world," he added. "You've got to go in, you've got to win."
DeSantis contended Monday that "while the U.S. has many vital national interests … becoming further entangled in a territorial dispute between Ukraine and Russia is not one of them," in a long statement questioning "'blank check' funding of this conflict for 'as long as it takes,' without any defined objectives or accountability" from the Joe Biden administration.
Sununu isn't the only 2024 contender to blast DeSantis on his recent pivot on Ukraine policy. Former United Nations envoy Nikki Haley said Tuesday that DeSantis was ripping off his recalibrated position from Donald Trump.
"President Trump is right when he says Gov. DeSantis is copying him — first in his style, then on entitlement reform and now on Ukraine. I have a different style than President Trump, and while I agree with him on most policies, I do not on those. Republicans deserve a choice, not an echo."
In that instance, Haley agreed with Trump, who asserted DeSantis was "following what I am saying. It is a flip-flop. He was totally different. Whatever I want, he wants."