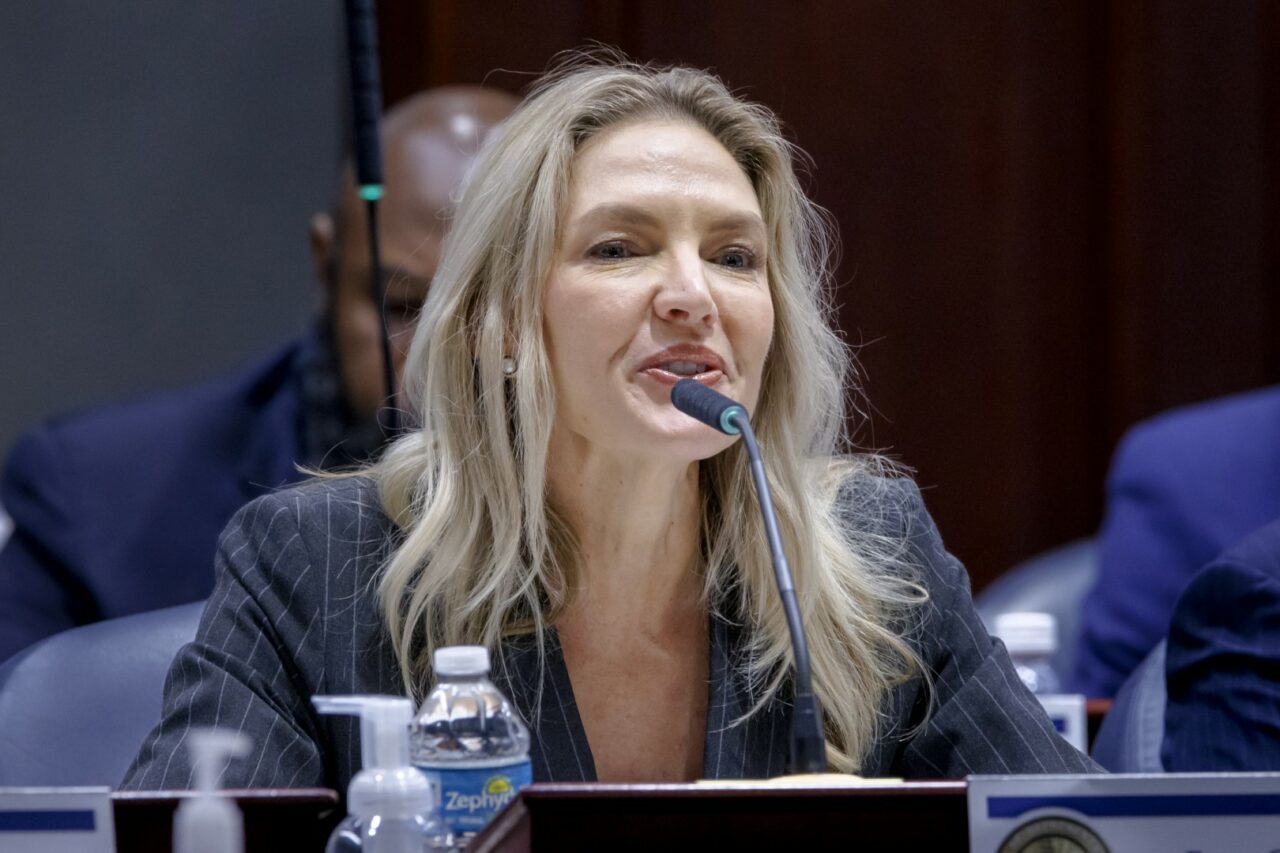 The measure is part of Gov. Ron DeSantis' plan to protect Floridians from harmful foreign influence.
A measure that would ban Florida's state colleges and universities from accepting gifts from seven troublesome nations and report any existing ties to them is nearing a full vote by the House.
While the bill (HB 679) also lists Cuba, Iran, North Korea, Russia, Syria and Venezuela as "countries of concern," its primary focus is China, according to sponsor Jennifer Canady, a Republican Representative from Lakeland.
"Not all collaborations are problematic. Some of them are quite beneficial," she told members of the House Higher Education Appropriations Subcommittee, which voted unanimously to advance the bill.
"But common sense dictates that our Florida universities must not have ties to the Chinese Communist Party (and the) civil-military fusion strategy that is often executed through research labs associated with Chinese universities."
According to the U.S. Department of State, "Military-Civil Fusion" is China's aggressive national strategy to modernize its People's Liberation Army as a "world-class military" by 2049 through the systematic targeting and theft of advanced technologies.
To achieve that goal, Canady said, China has worked to establish partnerships with American schools. Twenty such arrangements have either existed or are ongoing in Florida with, among others, the University of Shanghai for Science and Technology and the College of Physics at SiChuan University, which Canady said is China's "primary nuclear warhead research facility."
Canady's bill and its Senate companion (SB 846) by Miami Springs Republican Sen. Bryan Ávila are in line with calls Gov. Ron DeSantis made in September to bar collaborations and gift-giving between Florida schools and China.
That same month, he signed an executive order prohibiting state agencies from contracting with Chinese-based companies for projects that could give them access to Floridians' personal data.
The Governor also signed legislation in June 2021 requiring Florida universities to report donations or gifts worth $50,000 or more from the seven countries listed in HB 679. Under that law, companies seeking state contracts valued at $100,000 or more must also disclose connections to those countries.
HB 679 and SB 846 would compel Florida colleges and universities to publicly disclose all existing partnerships with the "countries of concern" and prohibit the schools from accepting grants or participating in student exchange, articulation, recruiting or dual degree programs with them. That prohibition extends to "any agency or any other entity under significant control" of those countries.

The measure, effective July 1, would also bar state universities, colleges and their employees from soliciting or accepting gifts of any value from those countries without approval from the Board of Governors or State Board of Education.
Schools that violate the proposed new rules would face sanctions, including funding cuts.
Canady said nearly 4.5% of the gifts Florida universities accepted last year came from the problematic countries, including 19 gifts from China and two from Russia. In total, the gifts — which ranged from goods, services and donated art to funding for research, degree and clinical trial programs — totaled roughly $5.2 million.
Within the last decade, a series of incidents involving professors at universities throughout the country and in Florida absconding to China with intellectual property and possible military secrets sparked alarm among U.S. officials.
A former University of Florida professor, Lin Yang, was indicted in February 2021 for making false statements to U.S. officials and obtaining a $1.75 million grant from the National Institutes of Health under false pretenses. Yang had fled to China two years earlier.
Since 2016, four University of Central Florida professors have fled to China as law enforcement sought to question some of them over their ties to Chinese institutions. Six Moffitt Cancer Center researchers resigned in 2019 following reports they didn't disclose their ties to China.
Miami Dade College also closed its Confucius Institute program in 2019 following accusations it was a front for the Chinese government to promote its interests. The official reason for its closure, the school said, was "due to low and declining enrollment that does not justify the operational cost."
Regarding research funding, Canady said it is "extremely important" that all programs and donations pass a "two-pronged test — both that they're in the best interest of students and not detrimental to the safety and security of the United States."
"(That's) why there's this on-ramp," she said, referring to her bill. "What is required under this bill is where there are those opportunities for those positive collaborations, they are simply reviewed to make sure that they do meet that two-pronged test."
HB 679 has one more stop in the House Education and Employment Committee before going to a full vote by the chamber. SB 846 cleared the first of three committees to which it was referred last week.
___
Gray Rohrer of Florida Politics contributed to this report.