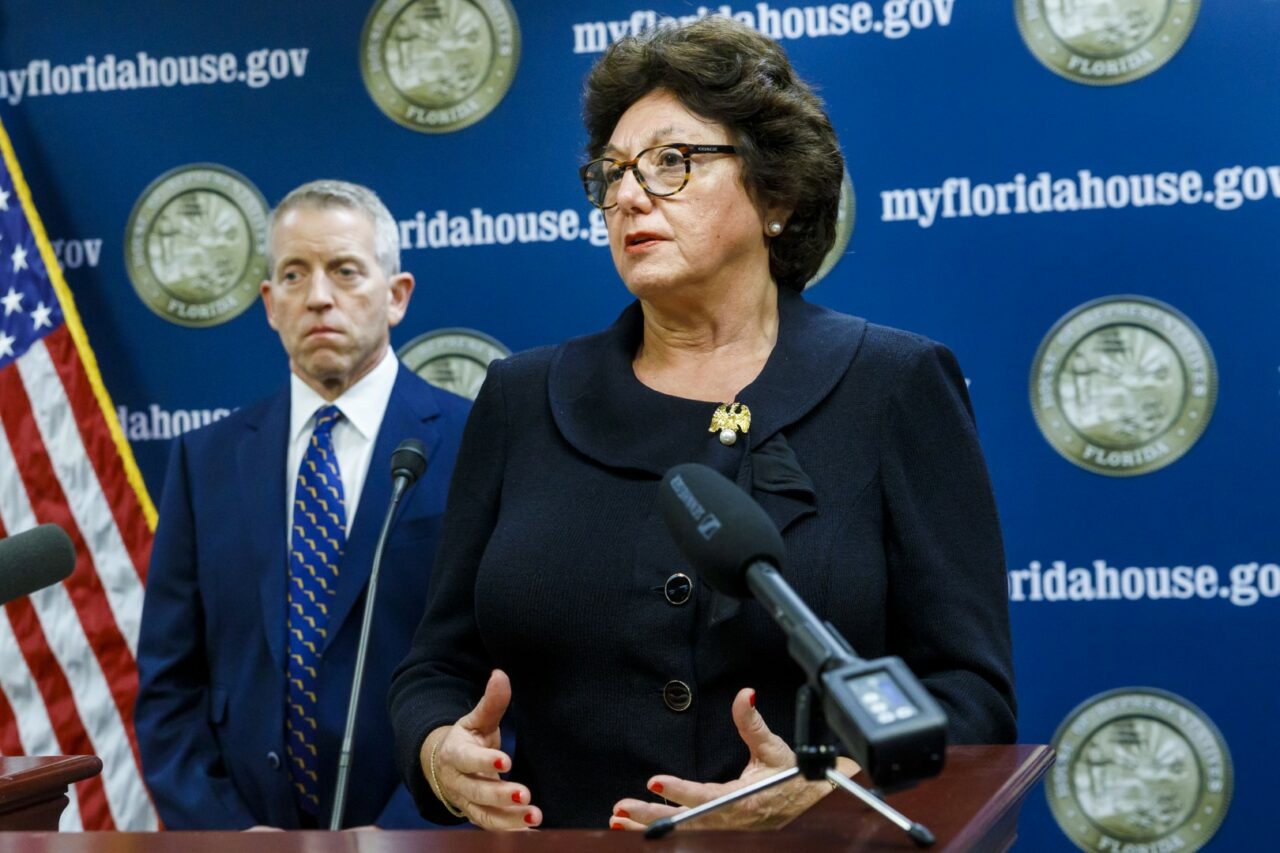 The House is pushing to allow 18-year-olds to buy rifles.
Senate President Kathleen Passidomo is opposed to lowering the rifle-buying age in Florida back to 18.
The Naples Republican made her position clear days after House Speaker Paul Renner said he wants to roll back restrictions in place since the 2018 Parkland shooting. Asked in a press gaggle if she supported such a move, Passidomo quickly stated, "No."
"We don't have it in the Senate," she said. "Nobody filed it in the Senate, so there's no bill to support."
Of course, there's likely no such bill because Passidomo, as presiding officer, doesn't want one moving forward.
The House has passed permitless carry legislation (HB 543) that would reduce the age for purchasing any firearms.

"The Florida House is restoring the ability of young adults to exercise their Second Amendment rights," said Paul Renner in a statement released after the bill advanced from the House Criminal Justice Subcommittee.
"Florida allows 18- to 20-year-old adults to obtain a long gun by having it gifted to them. This bill expands Second Amendment rights and improves public safety, because it requires young adults who have the intent of purchasing a long gun to go through the background check process that is consistent with Florida law."
But the Senate companion bill (SB 150) has advanced through two committees with no such language.
The House and Senate must agree on a final bill before it can be passed by both chambers and sent to Gov. Ron DeSantis for his signature. But Passidomo doesn't expect the House version to be the one that clears the Legislature.
The Senate President said neither she nor other Senate Republican members hold any appetite for revisiting purchasing ages on firearms.
"Nobody has brought it up to me. Nobody has mentioned it to me in the Senate," she said. "I don't think that will happen."
The Senate legislation does include procedures for schools to refer students for mental health services if they need intervention. Passidomo said that's in the bill at her insistence.
The Legislature passed the Marjory Stoneman Douglas High School Public Safety Act after a former student brought a long gun on campus and killed 17 people. The bill, among other policy changes, lowered the age for purchasing the firearms he used. It also addressed mental health services in schools.
Passidomo discussed the lawmaking process that generated that landmark legislation.
"For me, seriously, the whole thing that comes back to me was the fact that we had a student that had serious emotional and mental issues that got through the entire system," she said.
"Nothing was done about it. My whole thrust then was to look at the mental health aspects of the issue of kids in schools. With regard to the permitless carry bill, the language in there about school safety was our language. And it was very important for me to get that in there."
She said her priority is preventing violence.
"We need to get these kids identified and get help for them so that they don't commit these acts," she said.
"I believe firmly they were not born this way. Something happened to them over a period of time to turn these kids into absolute monsters, and had there been intervention early on, it may not necessarily have gone that way."