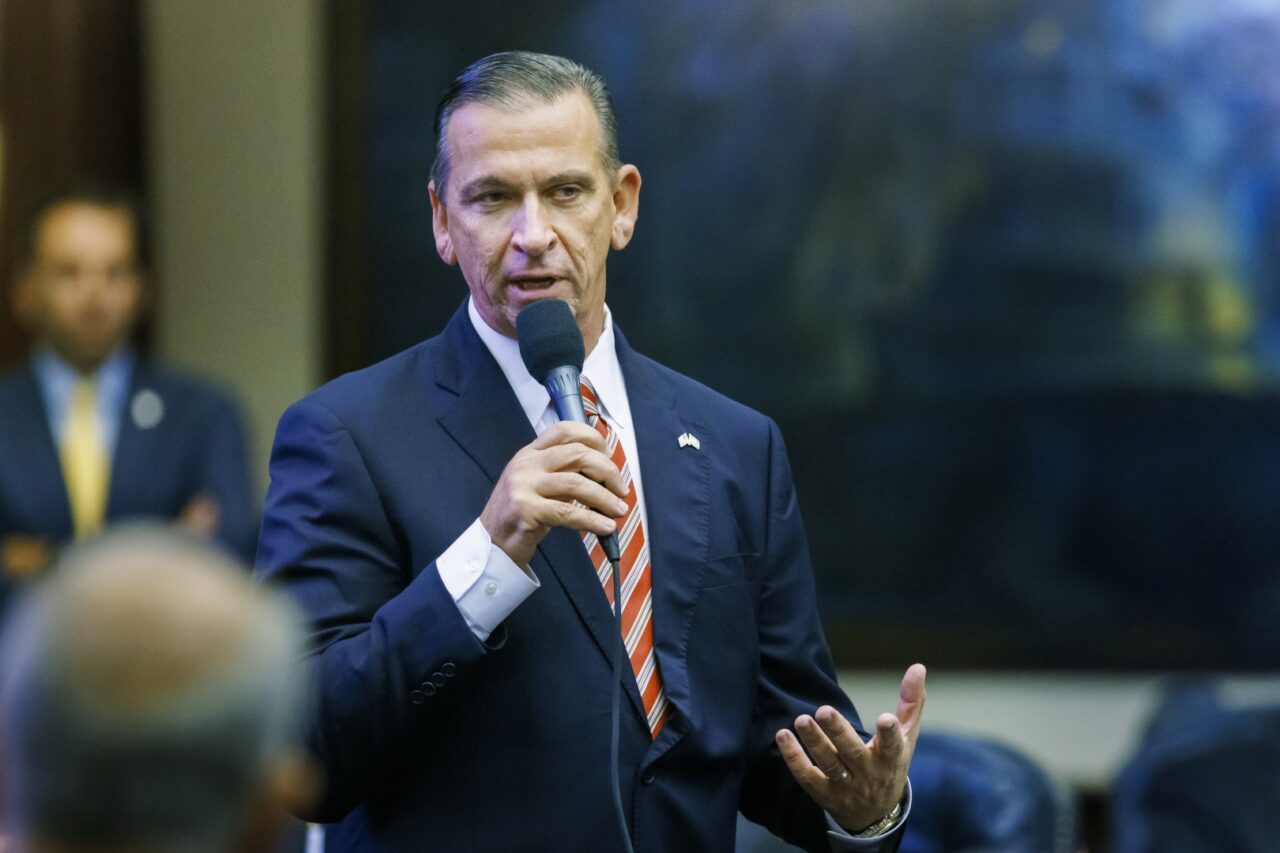 The Senate President and House Speaker are both on board with this one as well.
Progressive principles in banking have been a frequent target of Gov. Ron DeSantis, and a new proposal to remove them from state investments is ready for the House floor.
Rep. Bob Rommel's bill (HB 3) aims to "protect Florida retirement accounts and state investments from financial discrimination by eliminating the consideration of environmental and social governance (ESG) investment strategies" and "protect Floridians from being denied loans based on their political or social beliefs."
Rommel told the State Affairs Committee that only "pecuniary factors" were to be considered, rather than ideological bulwarks, and that the bill banned discrimination on grounds other than "risk-based" factors.
Democrats had a series of questions ahead of the 13-6 party-line vote.
Rep. Michele Rayner wanted a definition of "corporate activism," to which Rommel noted that could include a company that "decides they don't like purple ties." She also noted Florida owns 16.67 million shares of Apple, which subscribes to environmental and social governance principles, but Rommel noted that doesn't "preclude" the state from investing in the computer company.
Rep. Anna V. Eskamani wondered what companies would be "disqualified," with Rommel saying he didn't have an example because the bill isn't law yet. In follow-ups, she noted that GEO Group had a hard time getting financing a few years ago, and Rommel contended the state would not invest in those banks if that was their practice.
A hypothetical about Pornhub facing discrimination, and other questions beyond got similarly wobbly answers.
"I don't have my magic 8-ball with me," Rommel quipped.
The legislation, a sequel to last year's ban of ESG investments on the state level, such as in pension funds, cleared the State Affairs Committee, its second and final stop before consideration by the full House.
The bill targets discrimination for religious, political and social beliefs, and bans social credit scores and housing deposits in what Gov. DeSantis called "institutions pursuing this woke ESG agenda." Additionally, the state will keep ESG out of procurement, contracting, and local and state bonds.
Per the committee analysis, the bill may cost the state money, potentially increasing "administrative costs of state agencies that may need to revise policies or practices relating to investments, bond financing, contracts, QPDs, and banking; and train staff accordingly.
"Enforcement costs of state agencies are recoverable through the imposition of administrative fines. Enforcement costs of the Attorney General may be recovered through awards of attorney fees and costs, so long as an enforcement action is successful," the analysis continues.
Rayner, ahead of the inevitable vote to move the bill forward, wondered why the "bill was needed," noting that companies with ESG principles like BlackRock are still profitable to the state of Florida. She also took "great exception with this bill being called 'woke' legislation," given the racial "history" of the word that has been weaponized by the right.
"I see it as a larger part of an agenda," she added. "I'm seeing the state I grew up in burn down and I can't do anything about it."
In a fiery close, Rommel linked ESG to "Marxism," before contending that the collapse of Silicon Valley Bank in recent days suggested that "if you go woke, you will go broke."
In a statement after the committee meeting, CFO Jimmy Patronis lauded the legislation.
"On its own this is a great piece of legislation because it will protect Floridians' returns from ESG. After the Silicon Valley Bank (SVB) failure, however, it's clear that this legislation is critical to bolstering protections from continuing failures," Patronis said.
"It's common sense that if banks are focused on ESG, they're diverting cash away from generating returns and providing quality customer service. Too many asset managers and bankers have forced businesses throughout the nation to adopt ESG standards for whatever reason and this legislation will provide Florida banks with a good reason to end whatever ESG-nonsense that's being shoved down their throats."
"Inflation doesn't show any signs of easing, interest rates have climbed, and our country most likely has some challenging times ahead. If we are going to protect Florida's economy HB 3 will be critical to protecting not only our investments, but Florida communities that rely on safe banking institutions. Big thanks to Representative Rommel for championing this important bill in the House."