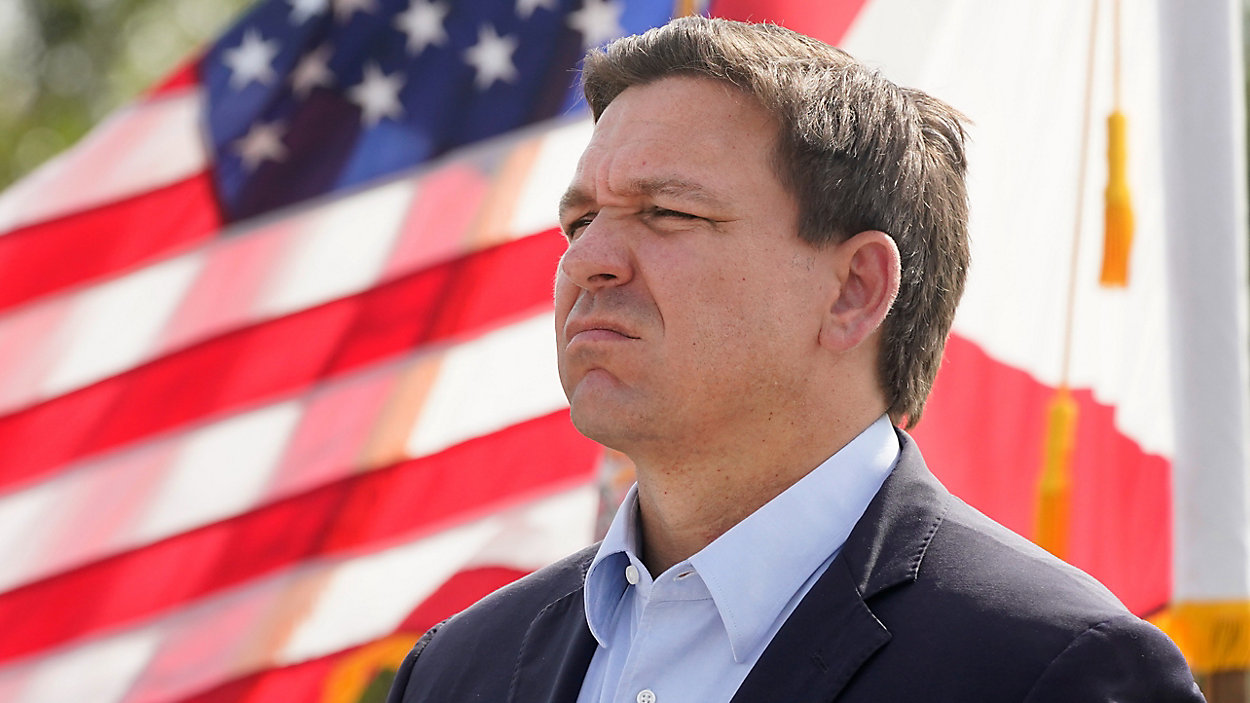 'We will be standing up for folks in Daytona and Destin, not following the elites in Davos.'
Florida's Governor is speaking out against so-called "woke banking," with legislative proposals targeting them.
Gov. Ron DeSantis told an audience in Naples that "environmental social governance," or "ESG," imposed by so-called "elites," has "devolved into a mechanism to inject political ideology into investment decisions, corporate governance and really just the everyday economy."
"That is ultimately something that's not going to work out well for us here in Florida," DeSantis contended. "There's not a real groundswell for this from the average citizen."
Following up on last year's ban of ESG investments on the state level, such as pension funds, the Governor is rolling out this year's enhancements.
These include putting that ban into statute, enactment of protections against "discrimination for religious, political and social beliefs," a ban on the use of "social credit scores," and a ban against housing deposits in "institutions pursuing this woke ESG agenda." Additionally, the state will keep ESG out of procurement, contracting, and "local and state bonds."
DeSantis offered a sweeping takedown of ESG Monday.
"We will be standing up for folks in Daytona and Destin, not following the elites in Davos," DeSantis contended.
He said the "Davos" crowd is targeting "domestic energy production." ESG also imperils "national security" by increasing compliance costs, DeSantis argued, inhibiting the "recapture of supply chains" from China.
Additionally, DeSantis claimed it "violates fiduciary duty" by using "shareholder assets" to "advance a political agenda."
"Social credit scores," claimed DeSantis, are another byproduct of "their ideological imperatives."
"Their targets always seem to be those people who are disfavored by the jet setters in places like Davos," DeSantis decried. He singled out the GEO Group as an example of a company "de-banked" because "they were contracting with the actual federal government" on immigration enforcement.
"That is using your economic power to enforce a political agenda," DeSantis argued.
House Speaker Paul Renner offered support, saying ESG was "being hashed out by the United Nations and Davos," and vowing that Florida would work to "restore America's energy independence."
ESG represents a "total hijacking of democracy," Renner added, in remarks condemning President Joe Biden and California Gov. Gavin Newsom as advocates of that ideological skein.
Senate President Kathleen Passidomo, a Naples resident, expressed enthusiasm for this "tremendous initiative" between DeSantis and the House Speaker.
"The Governor's doing things that we all wish we could do," Passidomo said.
Chief Financial Officer Jimmy Patronis likewise is on board.
"When it comes to ESG, many of us have been boiled like a frog. The Governor is right that over time ESG has wound its way into too many aspects of American society, and pulling it back is going to take work. This proposed legislation puts returns first, it puts the Constitution first, and it puts corporate America on notice that if they play politics with Florida residents, we'll have the tools to hold them accountable," Patronis asserted.
"I look forward to working with the DeSantis Administration, as well as Senate President Passidomo and House Speaker Renner in getting this legislation over the finish line."