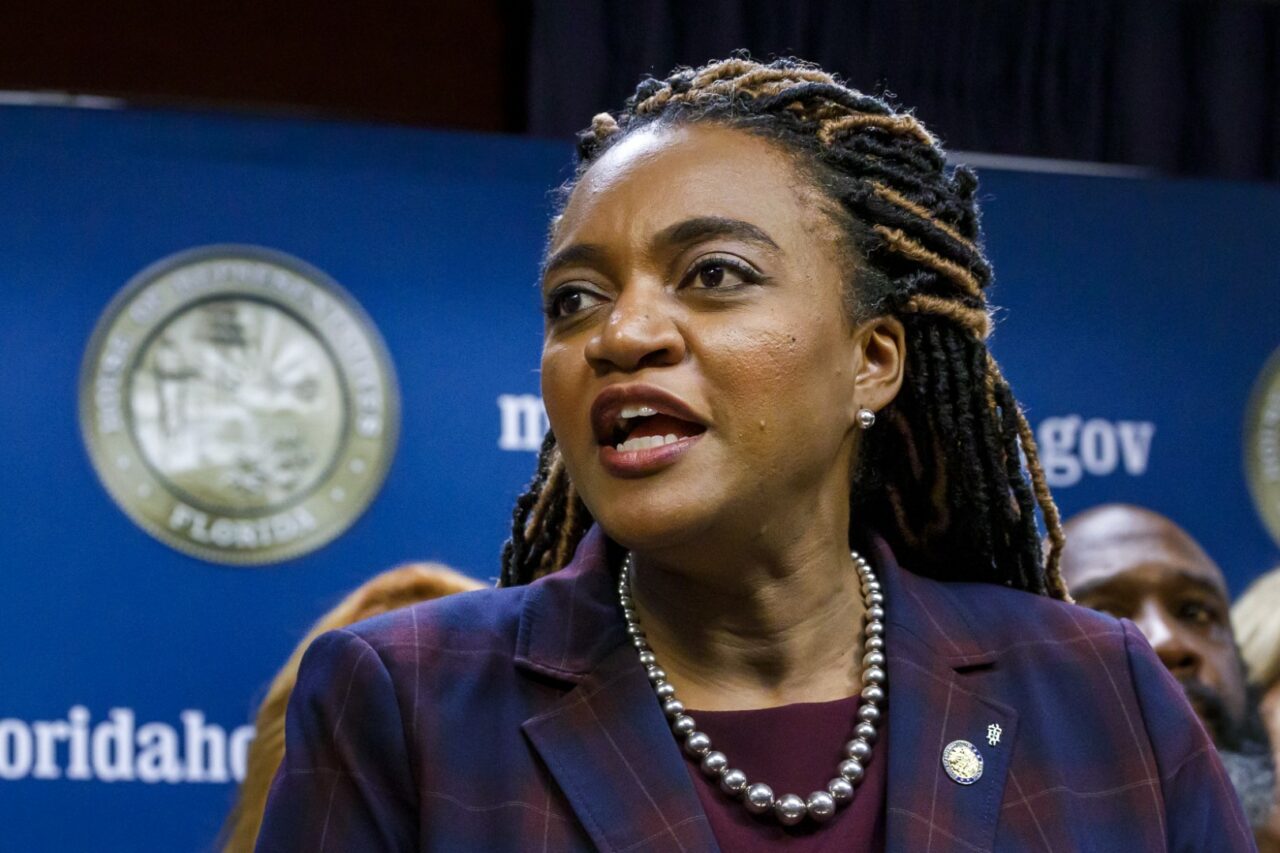 'I think that it's unconscionable that we spent so much time and so much money on political issues.'
Democratic Leader Fentrice Driskell and other Democrats on Monday criticized legislative initiatives successfully pushed by GOP members in the Legislature during last week's Special Session, which they say catered to Gov. Ron DeSantis' legislative priorities.
Driskell, who represents part of Hillsborough County, opined that state lawmakers passed a number of bills "that really were to clean up Gov. DeSantis' messes."
Awaiting DeSantis' signature, the Legislature approved a measure that would allow his administration to fly "unauthorized aliens" across the country to sanctuary states.
"So $10 million has now been allocated to the Governor for him to continue using public taxpayer dollars, Floridians hard-earning taxpayer dollars for political stunts," Driskell said during a virtual press conference.
"We know that looking at the court case that was ongoing that DeSantis was just about to lose in court after he was being sued over the Martha's Vineyard relocations," she added. "Nothing about this new law screams fiscally conservative. There is nothing about this law that helps Floridians to be healthier, more prosperous and safe."
However, many Republicans insist the initiative is significant in addressing the crisis at the U.S. border, which many blame the Joe Biden administration for.
Meanwhile, Rep. Kelly Skidmore said she was disappointed a push to expand health care programs for mostly low-income residents was rejected in the GOP-led Legislature during the Special Session.
Driskell unsuccessful pressed for an amendment on expanding Medicaid. For many years, Democrats have attempted to expand the health program but those efforts have failed.
"There are so many things that we should have been working on and I'm grateful that you attempted to expand the call and introduce Medicaid expansion as one of only 11 states in the country that has not expanded Medicaid," Skidmore said.
"I think that it's unconscionable that we spent so much time and so much money on political issues."