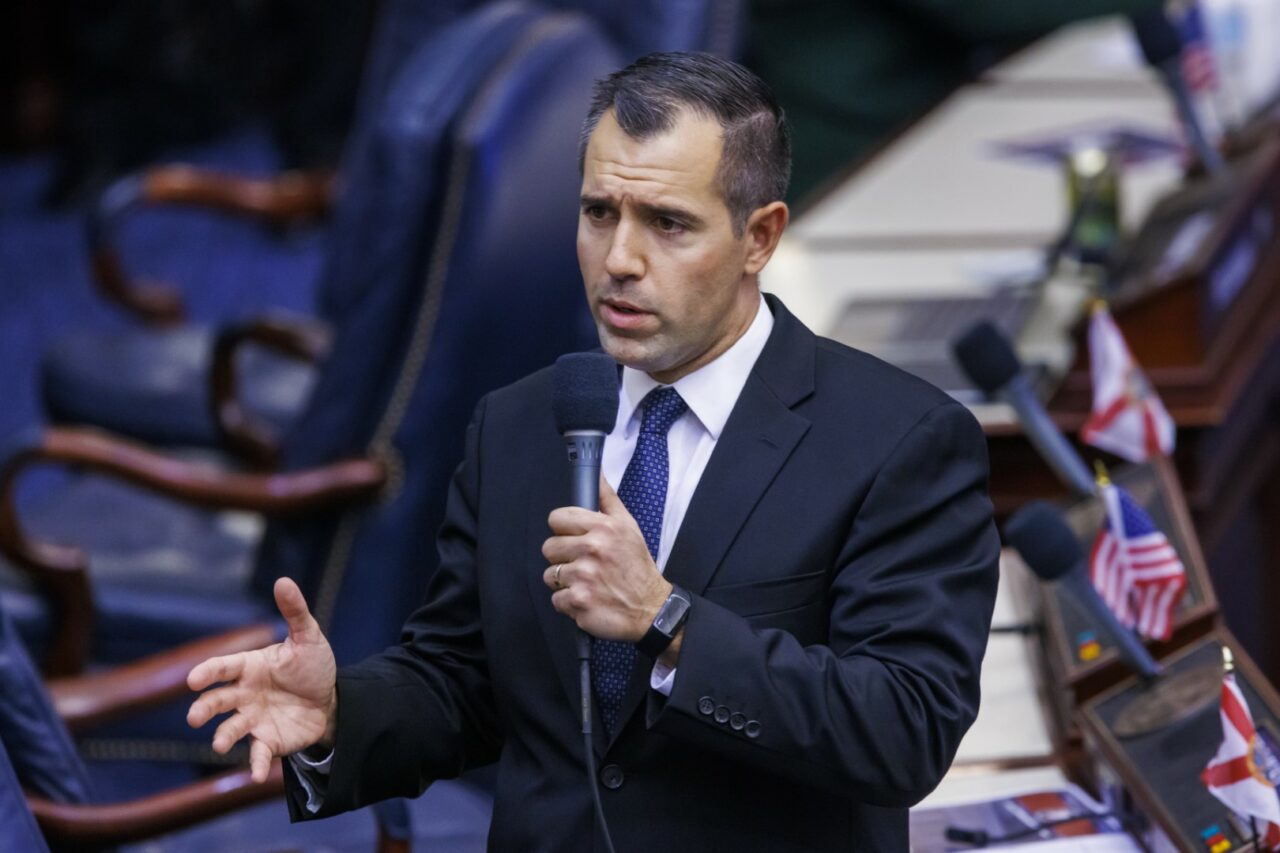 The bill heads to the Governor following a series of controversial arrests around voter registrations.
A statewide prosecutor could soon have the power to take on most election-related cases across Florida.
The Legislature on a 77-33 vote approved a bill (SB 4B) that allows Attorney General Ashley Moody's Office to handle election crimes that potentially impact multiple judicial circuits.
The House approved the bill days after the Senate also passed the measure on a party-line vote. The legislation now heads to Gov. Ron DeSantis for his signature.
"Our state prides itself in free, fair and secure elections," said Rep. Juan Fernandez-Barquin, a Miami-Dade Republican.
"My bill is fitting in both. My bill gives the offices of the statewide prosecutor further abilities to investigate and protect our most sacred right as citizens."
The legislation has generated substantial controversy in the wake of the arrest of 20 individuals last year for registering to vote despite being ineligible, then casting ballots. Many said they believed the right to vote had been restored by a 2018 constitutional amendment, and many in fact had been sent papers by the state encouraging them to register.
While one of the cases has been settled, judges have in many cases dismissed charges and some local State Attorneys have been reluctant to pursue charges.
Democrats have questioned if the proposed legislation will allow the statewide prosecutor to take over cases that local State Attorneys won't try.
Rep. Anna Eskamani, an Orlando Democrat, alluded to police cam footage that showed many of those arrested — and even some of the police officers — were confused about the nature of alleged crimes.
"We had folks in Orange County that, after that amendment passed, they called the Supervisor of Elections, they called the Division of Elections, and were told they could vote," she said. "There's a reason why these cases are being tossed out."
Many saw the legislation as an intimidation tactic to discourage many former felons from registering regardless, even if they are now eligible to do so.
"When citizens served their time, they should be able to have their civil rights restored," said Rep. Yvonne Hinson, a Gainesville Democrat. "This bill is an intentional act by the Legislature to manipulate the judicial process to fit a political position."
Rep. Ashley Gantt, a Miami Democrat, said if there have been difficulties in bringing charges that stick, the process should be reevaluated. Instead, she said the Legislature is seeking to punish more people.
"This bill seeks to correct the breakdown in the process. I believe that the answer is to fix the process instead of prosecute more Floridians," she said.
Speaker Paul Renner, a Palm Coast Republican, suggested at a press conference Friday that the legislation could result in nearly all election-related cases being handled by the statewide prosecutor. He said the bill was "establishing uniform procedures for election fraud" and making sure "our prosecutors have the tools they need."
Sen. Jonathan Martin championed the bill in the upper chamber.
"There is nothing more important to the foundation of our republic than to make sure each and every vote cast is a vote from someone lawfully allowed to participate in elections, and isn't intended to water down, diminish or steal the vote," the Fort Myers Republican said.