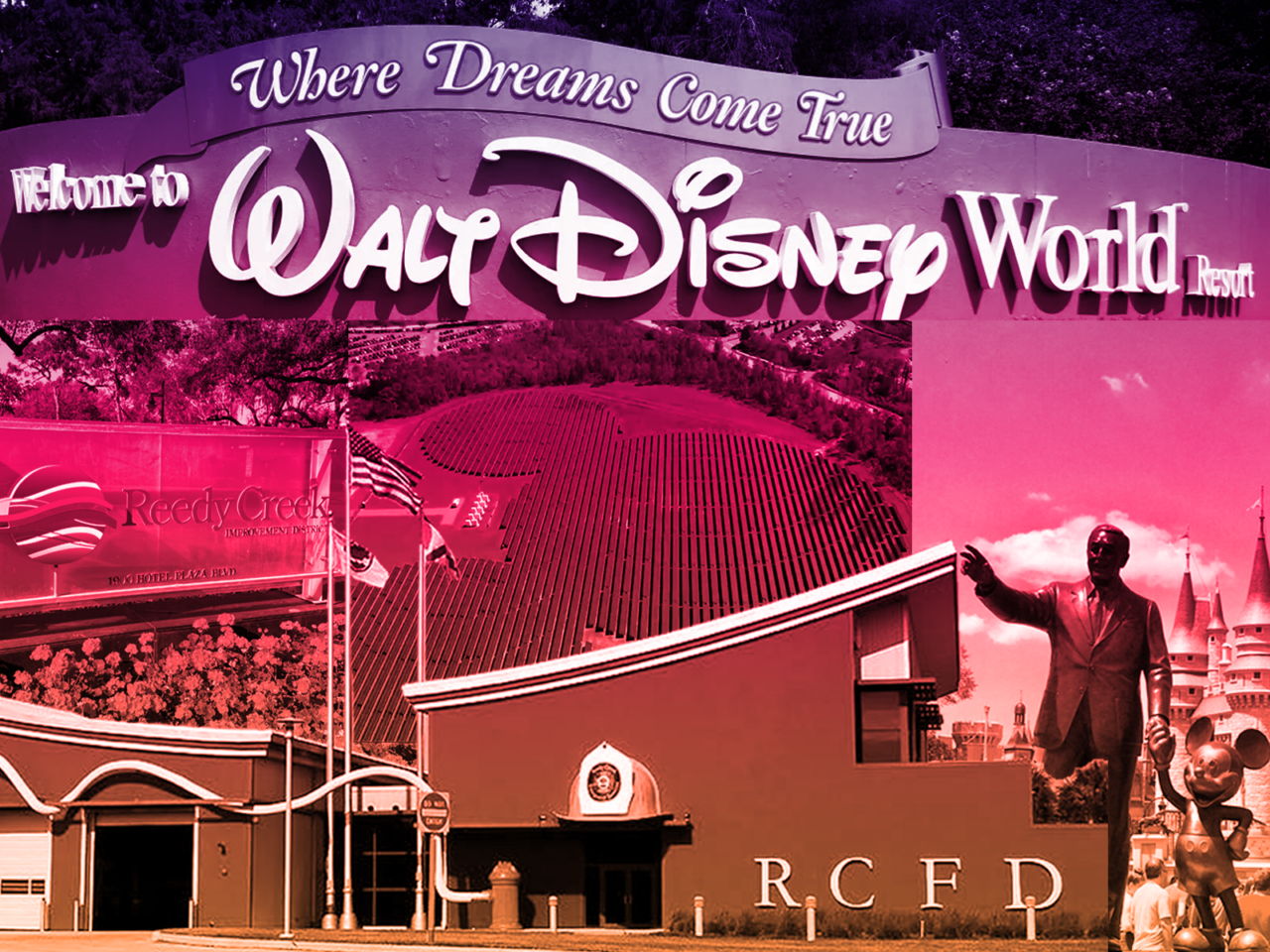 The bill takes the control away from Disney and allows DeSantis to pick the board members with Senate confirmation.
The Legislature approved a bill that allows Gov. Ron DeSantis to appoint Disney World government's board members.
The Senate voted 26-9 Friday on the bill after the House approved it earlier with a vote of 82-31 Thursday.
The bill also renames Reedy Creek Improvement District to the Central Florida Tourism Oversight District.
Since 1967, the board that acts like a municipal government on the 25,000 acres of Disney-owned land in Central Florida. Up until now, the company picked the members to serve on the governing board, essentially giving Disney control over its roads, zoning and other issues and allowing Reedy Creek to take out tax-free bonds to pay for those major infrastructure projects.
The bill takes the control away from Disney and allows DeSantis to pick the board members with Senate confirmation. Republicans argued the bill takes away the unfair advantage Disney had over SeaWorld and Universal.
"They're not in charge of themselves anymore," House Speaker Paul Renner said of Disney during a Friday press conference before the vote. "As the Governor said, 'There's a new sheriff in town.' The people's elected representative, the Governor, is making those appointments, so they'll be governed in a way that levels the playing field with other entities."
The bill comes after DeSantis feuded with Disney following the company speaking out against the "Parent Rights in Education" law last year.
Democrats, the minority in the Legislature, voiced concerns the state's takeover of Reedy Creek was retribution for Disney taking a stand on a political issue.
Some Central Florida lawmakers also said they were bothered Reedy Creek moves from a Disney-controlled board to one in state control with local elected leaders getting no say in the matter. Pushes to name the mayors of Orlando, Kissimmee, Orange County and a representative from the Osceola County Board of Commissioners on Disney World's government board failed this week.
Sen. Victor Torres pointed to the long history of Reedy Creek which the Legislature created in 1967 as an incentive for the Walt Disney Company to build its Magic Kingdom in Orlando. He acknowledged Reedy Creek wasn't perfect but there was no reason to overhaul the institution.
"When you look at how far they have gotten and you see the amount of tourism that has been generated by those theme parks … just because of Disney, you begin to wonder, what do you need to change?" the Democrat from Orlando said Friday morning during a committee hearing.
"There is no need for change. … This is a power grab by the Governor. This bill is just meant to show other private companies, if you say something wrong that I don't like, I'm going to go after you. I'm a no on this bill."