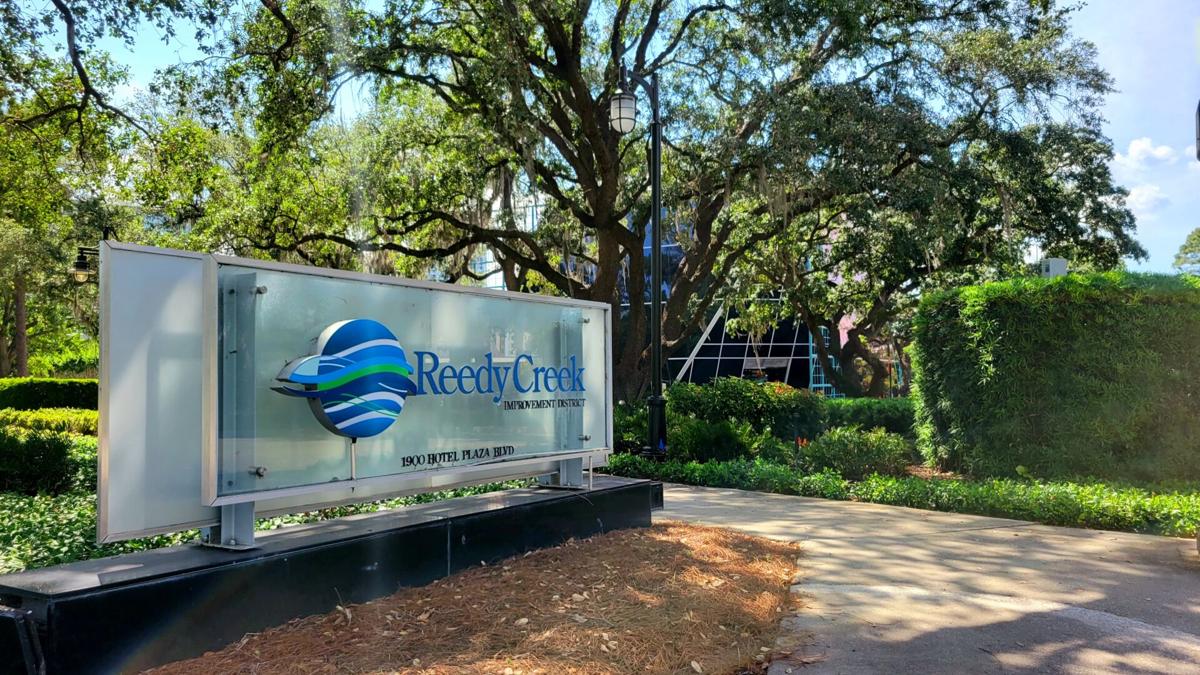 The House is approving a bill giving Gov. Ron DeSantis the power to appoint the five members of Disney World government's board.
HB 9-B was passed with a vote of 82-31 during the Special Session.
Under the bill, Reedy Creek Improvement District isn't getting dissolved — just getting a new name and a new board — so local taxpayers won't be on the hook for Reedy Creek's more than $1 billion debt.
"This is not a repeal of the Reedy Creek District," said the bill's sponsor, Rep. Fred Hawkins.
The bill takes the control away from Disney in picking its board members and instead gives the Governor the power to name individuals to the five-member board with Senate confirmation. Those with business ties to Disney or any other theme park in the last three years would be banned from serving on the board.
Reedy Creek Improvement District would also get renamed to the Central Florida Tourism Oversight District.  
Rep. Anna Eskamani has pushed for some Reedy Creek's tax perks to get removed as well which aren't included in the bill. She pointed to Reedy Creek's tax-free bonds and its exemption for impact fees for construction projects and other tax incentives.
"With those perks in play that … other theme parks don't have, how are we evening the playing field with this bill?" the Orlando Democrat asked Hawkins.
"Anytime a corporation can self-govern, like they have the last 55 years, is an advantage over their competitors," Hawkins said, adding the bill updates and modernizes the district.
Eskamani agreed with Hawkins that Reedy Creek's board structure is "problematic" since Disney has total control of its government board.
But now she warned, "This board is being taken over by Gov. Ron DeSantis."
Eskamani voiced concerns about not having any elected Central Florida leaders on the board. She had unsuccessfully filed an amendment to the bill to automatically include the mayors of Orlando, Kissimmee and Orange County as well as the board chair of the Osceola County Board of Commissioners on Disney World's government board.
"We have to ensure local voices have a say," she said.
Hawkins argued Disney World is bigger than Central Florida so board members must live in the state but not necessarily Central Florida.
"In looking at the impact that Disney has both financially and the amount of people it brings to the state, the impact is greater than just Central Florida," the Republican from St. Cloud said. 
The bill comes after the Legislature voted to dissolve Reedy Creek last year after the Walt Disney Company angered Republicans for speaking out against the controversial "parental rights in education" law.
"(This district) is 55 years old, and for that entire time nobody has ever had a complaint about how it has been run," said Rep. Rita Harris, a Democrat from Orlando. "No one ever talked about the unfair advantage that Reedy Creek had in the tourism industry until last year when Disney was vocal and opposed the bill."