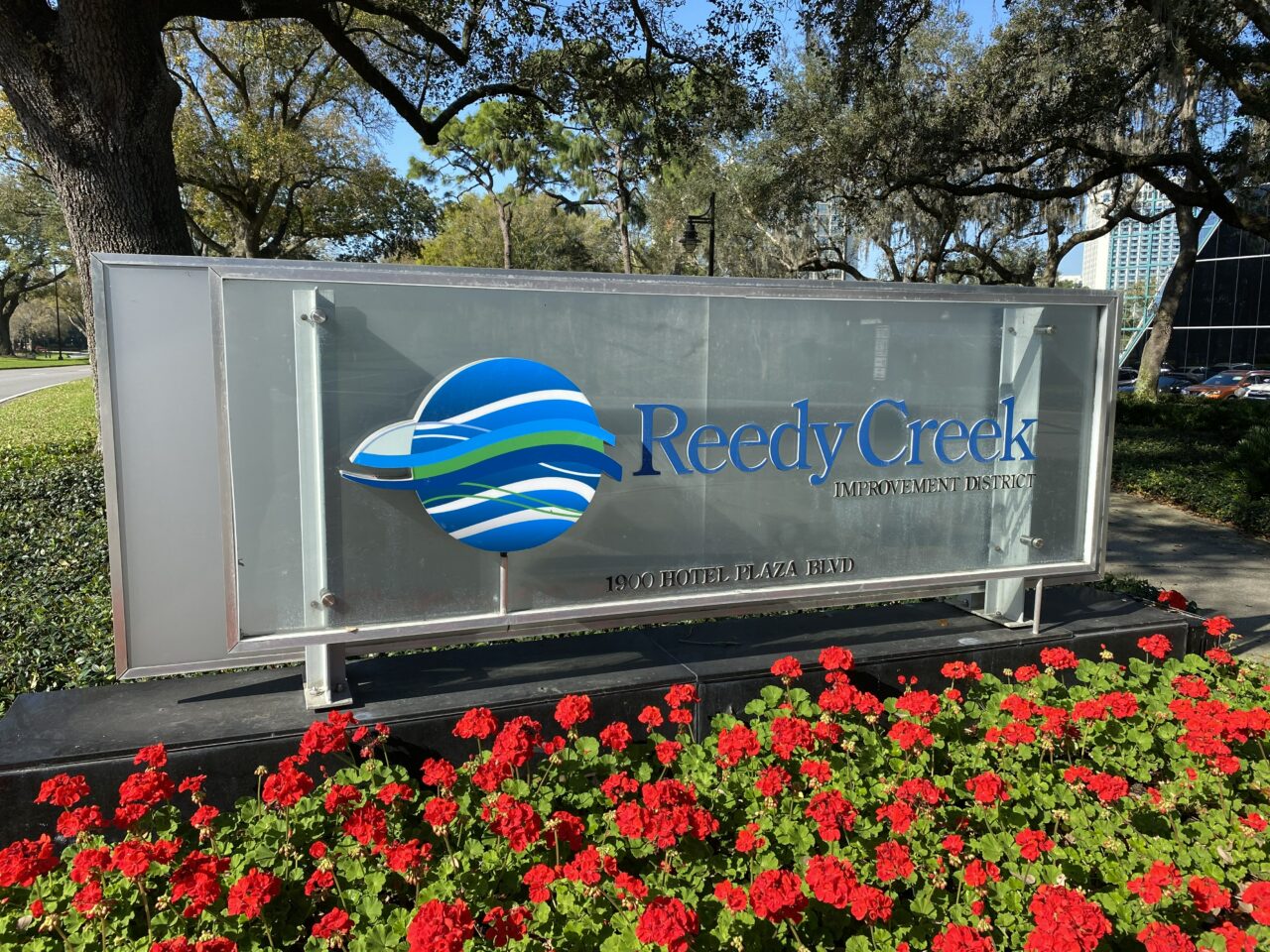 Under HB 9-B, Reedy Creek Improvement District will become known as the Central Florida Tourism Oversight District.
State legislators are considering a new House bill that renames Disney World's government within two years and gives the Governor the power to pick board members, which takes control away from Disney.
The new bill introduced by Fred Hawkins, a Republican from St. Cloud, during Monday's Special Session is the result of Florida Republicans' efforts to punish the Mouse for speaking out against the "Don't Say Gay" law.
Under HB 9-B, Reedy Creek Improvement District will become known as the Central Florida Tourism Oversight District.
The bill gives a two-year window for transitioning into the new organization. However, it says Disney World's government is still responsible for its existing bonds taken out under the Reedy Creek name, which had been one concern for local leaders who feared local taxpayers would be on the hook for Disney's debts.
"In no way shall the district's renaming under this act affect any existing agreements, bonds, or other instruments of indebtedness, liabilities, assets, rights, or obligations of the district," the 189-page bill said.
A board of supervisors hand-picked by Disney has run Reedy Creek. The bill calls for the Governor to handpick the Central Florida Tourism Oversight District's board of supervisors.
The five members could have backgrounds in accounting, business management, construction, engineering, transportation and public administration, and other fields, the bill cited.
Who isn't eligible to serve on Disney World's government board? Anyone with business ties to running a theme park over the past three years, the bill said.
Board members will serve without compensation.
"We are monitoring the progression of the draft legislation, which is complex given the long history of the Reedy Creek Improvement District," Walt Disney World Resort President Jeff Vahle said in a statement Monday afternoon after the bill had been filed. "Disney works under a number of different models and jurisdictions around the world, and regardless of the outcome, we remain committed to providing the highest quality experience for the millions of guests who visit each year."
Reedy Creek is the special taxing district for Disney's property that handles most of the services a typical city or county government would do, like building roads, taking care of infrastructure needs, and providing emergency services. This unique government setup gives Disney a tremendous advantage over its competitors, SeaWorld and Universal, who must work with the existing local governments for their services, unlike Disney, which essentially had autonomy over its land.
Representatives for Reedy Creek did not immediately respond to a request for comment Monday afternoon.
Since last year, Reedy Creek, which has headquarters on Hotel Plaza Boulevard just outside Disney Springs, has been caught up in a political fight with Republicans.
Then Walt Disney Co. CEO Bob Chapek angered employees and liberals for not taking a stronger stance against Florida's Parental Rights in Education Act. That law limits what educators can teach about sexual orientation and gender identity.
"I know that many are upset that we did not speak out against the bill. Now we were opposed to the bill from the outset, but we chose not to take a public position on it because we thought we could be more effective working behind the scenes, engaging directly with lawmakers on both sides of the aisle," Chapek said during a shareholder's meeting in March 2022.
Chapek apologized and promised to fight harder to repeal the bill, which was soon signed into law, and he vowed to suspend the company's political donations.
Chapek's response angered Republican lawmakers and Gov. Ron DeSantis, who attacked Disney for being a "woke" company and voted to strip Reedy Creek of its power by June 2023.
It's been unclear until this week what would happen to Reedy Creek — and who would be responsible for Reedy Creek's $1 billion in outstanding debt — if (or when) the special government was abolished.
Meanwhile, at Disney, the company underwent unexpected leadership changes, with Chapek being fired and replaced by Bob Iger, who had previously led Disney before Chapek.
Reedy Creek Improvement District was created from a 1967 law as legislators wanted to entice the Walt Disney Company to build its new Magic Kingdom theme park in Florida.
Back then, Disney had immense political leverage when considering which state and city to build its Disney World.
The state of Florida offered Disney plenty of incentives to entice them to build here and give Disney more control.
Florida lawmakers offered Disney protection from government regulations and gave them control of its own government — Reedy Creek Improvement District.
The 1967 law even allowed Reedy Creek to build a nuclear power plant, although Disney has never taken steps to move forward on that. The state also doesn't have oversight on new power plants — the federal government does — so that point is probably moot. The bill filed Monday does not mention nuclear power under the district's capabilities.