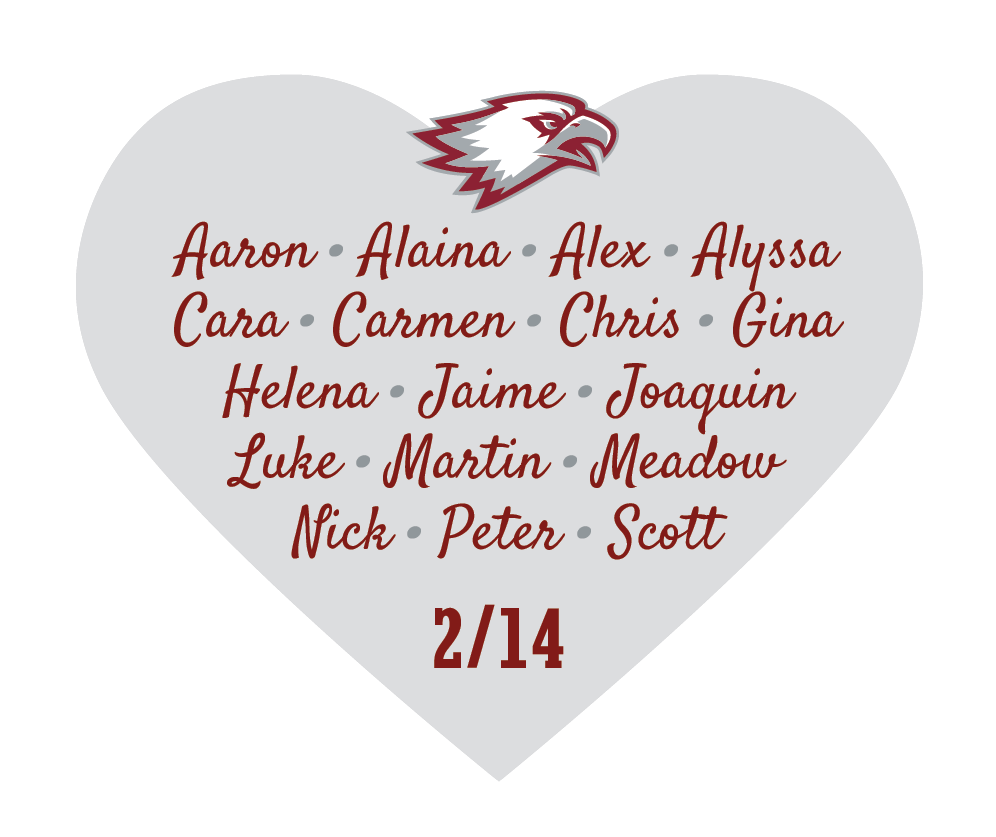 The school shooting at the Parkland high school still reverberates.
On the day marking five years since shots rang out at Marjory Stoneman Douglas High School, it won't be a regular day for some 256,000 students attending Broward County public schools.
And, for those in the country's sixth-largest school district, it won't be a Valentine's Day like any other school system's.
In honor of the 17 killed and the 17 others who were injured in one of the country's worst school shootings, Broward County schools will observe a "A Day of Service and Love." It will also be an early release day after a 10:17 a.m. moment of reflection in honor of the victims.  
"School projects districtwide (will) focus on the importance of building positive relationships and expressing kindness while raising awareness about important and meaningful causes," a Thursday news release from the Broward County Schools said.
This milestone arrives a few months after the shooter in the massacre has been sentenced to life in prison. Testimony during the trial revealed he aimed to ruin Valentine's Day for everyone associated with the school on that day in 2018.
The incident galvanized a gun-control movement under the banner March For Our Lives. It also put the school district's practices under a microscope that led to the arrest of the then-Superintendent Robert Runcie in April 2021 and the suspension of four School Board members last August.
Numerous foundations bear the names of those killed in the incident. The Parkland 17 Memorial Foundation last month put out a call to artists for a conceptual design proposal for a 150-acre preserve at the edge of the Everglades, between Coral Springs and Parkland, the two cities most affected by the incident.
On Tuesday, students in Broward County schools are scheduled to paint murals, send cards to members of the military and nursing home residents, provide breakfast for first responders and garden on school grounds, among other activities on that day.