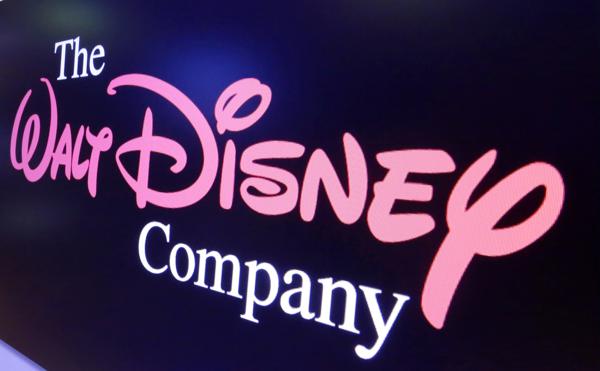 'While this is necessary to address the challenges we're facing today, I did not make this decision lightly.'
Disney is reducing its workforce by 7,000 jobs and plans to restore stock dividends to shareholders this year, CEO Bob Iger said.
Iger announced the layoffs that amount to about 3% of the company's employees during his first earnings call since he returned to lead the company in November.
As part of the company's plans to save $5.5 billion, Disney is cutting 7,000 positions, although Iger isn't yet providing details on how much of those layoffs could affect its Florida workforce.
"While this is necessary to address the challenges we're facing today, I did not make this decision lightly. I have enormous respect and appreciation for the talent and dedication of our employees worldwide," Iger said. "I'm mindful of the personal impact of these changes."
Iger told analysts the company was undergoing "a significant transformation" and said his No. 1 priority was Disney+'s economic future.
Meanwhile, company chief financial officer Christine McCarthy did not provide an estimate of the stock dividend, calling it "a small fraction of pre-COVID divided with the intention to increase it over time."
"Given our recovery from the pandemic, strong balance sheets and commitment to cost cutting, we believe we'll be on track to declare a modest dividend by the end of this calendar year," McCarthy said.
Iger was reinstated as Disney CEO in November following the surprise ouster of Bob Chapek.
Chapek had been under fire from disgruntled theme park fans, facing criticism from his response over Florida's "parental rights" law and dealing with bad employee morale at Disney.
On Wednesday's earnings call, Iger did not address a Florida bill seeking to reshape Disney World government's board that passed a state House committee earlier that afternoon.
Iger said Wednesday his focus is on Disney's streaming service which ran up a $1.05 billion operating loss for the quarter. Disney Plus is expected to become profitable by the end of the 2014 fiscal year, Iger said.
"Let me be clear. This is my No. 1 priority," Iger told analysts during Wednesday's call. 
The theme parks continue to be a bright spot in the company's financials. Iger announced Disneyland is getting an "Avatar experience" and promised to reveal more details soon.
The parks keep making money even as Disney limits attendance by requiring visitors to make advance online reservations.
The theme parks' operating income jumped 25% to more than $3 billion for the quarter despite the parks reducing attendance by 20% during the busiest holiday times in order to improve the guest experience, McCarthy said.
"The demand on the parks is extraordinary right now," Iger said. "Now, we could lean into that demand easily by letting more people in and by more aggressively pricing. We don't think either would be smart."
The bigger the crowds, the worse time visitors have, Iger said.
Disney has also faced criticism that the theme parks are too expensive and unaffordable for many families — feedback Disney leaders took to heart, Iger said.
"It's clear that some of our pricing initiatives were alienating to consumers," Iger said. "I've always believed, by the way, that accessibility is a core value of the Disney brand. We were not perceived to be as accessible or as affordable to many segments as we probably should have been. So after basically paying heed to what we were hearing, we started to address it."