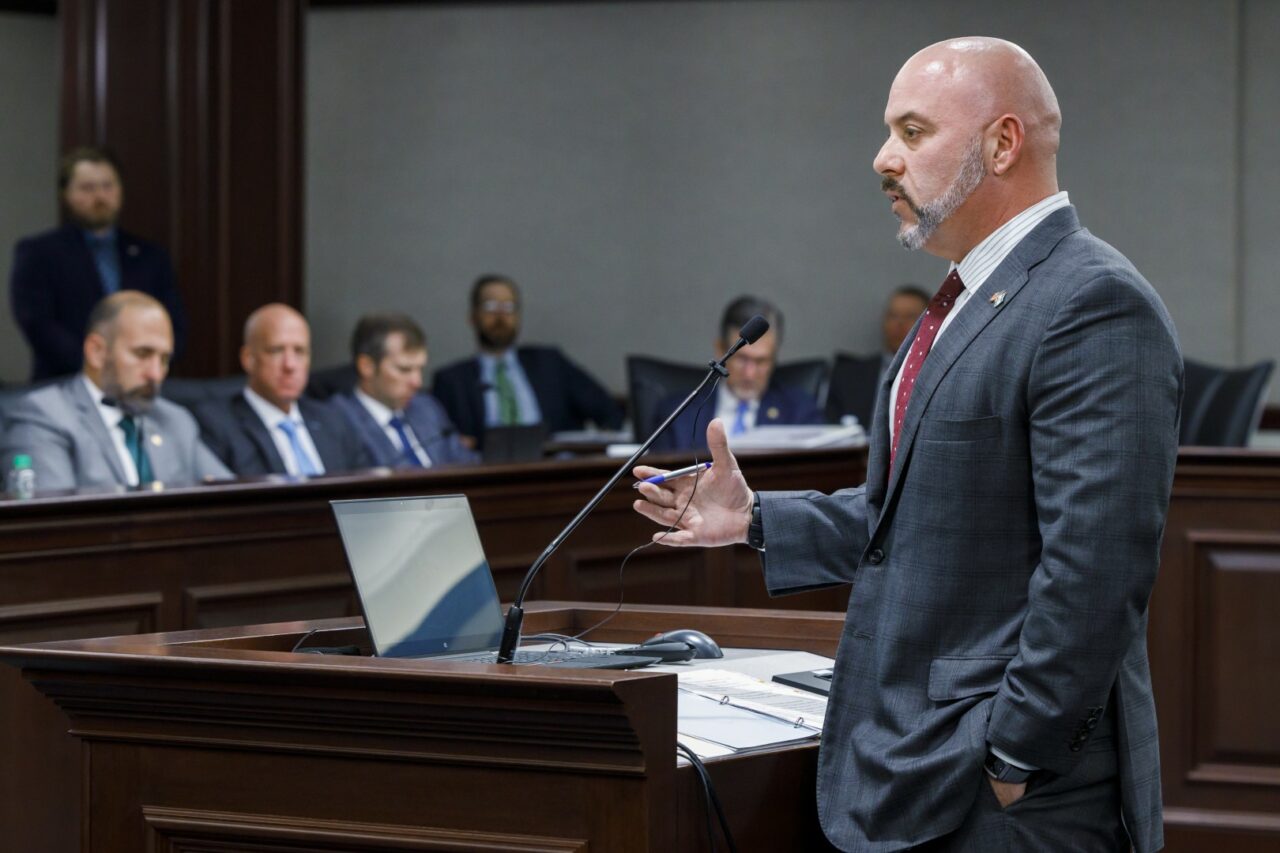 The bill would authorize flights of migrants from other states who never stepped foot in Florida.
The courts haven't determined yet if Gov. Ron DeSantis went beyond the law transporting migrants from Texas to Massachusetts. But the Senate just voted to change the law and budget $10 million if the administration wants to do it again.
The Senate voted 27-12 along party lines for a bill in Special Session that would remake the controversial migrant flight program.
Sen. Blaise Ingoglia said it's important to shift the effort from the Florida Department of Transportation to the Department of Emergency Management. Legislation he sponsored (HB 6B) does that, and also eliminated a directive in a law passed last year that authorized transport of migrants from "this state" to others.
"This bill allows for voluntary transport of inspected aliens to places around the country, to sanctuary cities and states who have allocated resources for these purposes," Ingoglia said. "The state of Florida has not and never will be a sanctuary state."
Democrats, though, have characterized the legislation as a cleanup after the failed execution of a similar program by Gov. Ron DeSantis' administration last year.
All this came after the high-profile relocation of 49 migrants, most of those Venezuelan refugees from the southern border in San Antonio to Martha's Vineyard in Massachusetts.
"We are now asked to approve a program but eliminate that program and move on with a new program," said Sen. Lori Berman, a Delray Beach Democrat. "We don't have any details about the new program."
Sen. Jason Pizzo, a Miami Shores Democrat, has sued the state over the flights last year in an effort to block more such trips. He said on the floor that a hearing on the case will be held Thursday.
Democrats unified in thrashing the new migrant flight bill while the old one remains under litigation.
Ingoglia would not address anything with the past program. His legislation completely repeals the statute signed into law last year that authorized the Martha's Vineyard flights.
"I'm not going to speak to the other program at all because of pending legislation," Ingoglia said.
Other Republicans said this was a humane way to deal with a spike in migrants, and stressed that only those who voluntarily agree to be transported will be taken to other states.
Sen. Alexis Calatayud, a Miami Republican, alluded to a current crisis, with hundreds to thousands of Cuban and Haitian migrants landing on the Florida Keys in recent weeks.
"My Senate team housed three different family units of Cuban migrants. We would say that they have chosen to be in Florida. Many other migrants are seeking sponsorships in our community today."
But she leaned on the voluntary part of the migrant flight program. She said those are people who will willingly be located to a sanctuary city. While the bill is being passed in rapid fashion to deal with an emergency, according to sponsors, she said the Senate can and should monitor the program's execution in the future.
Many Democrats took issue with the bill describing migrants as "unauthorized aliens." Ingoglia regularly referred to "inspected aliens" and said no one would be transported who had not been initially processed by the Department of Homeland Security.
But some lawmakers considered the terminology to be hurtful if not hateful.
"Calling other human beings aliens is offensive," said Sen. Victor Torres, an Orlando Democrat. "It is wrong and it diminishes the humanity of all of us when we belittle others simply on where they happen to be born."