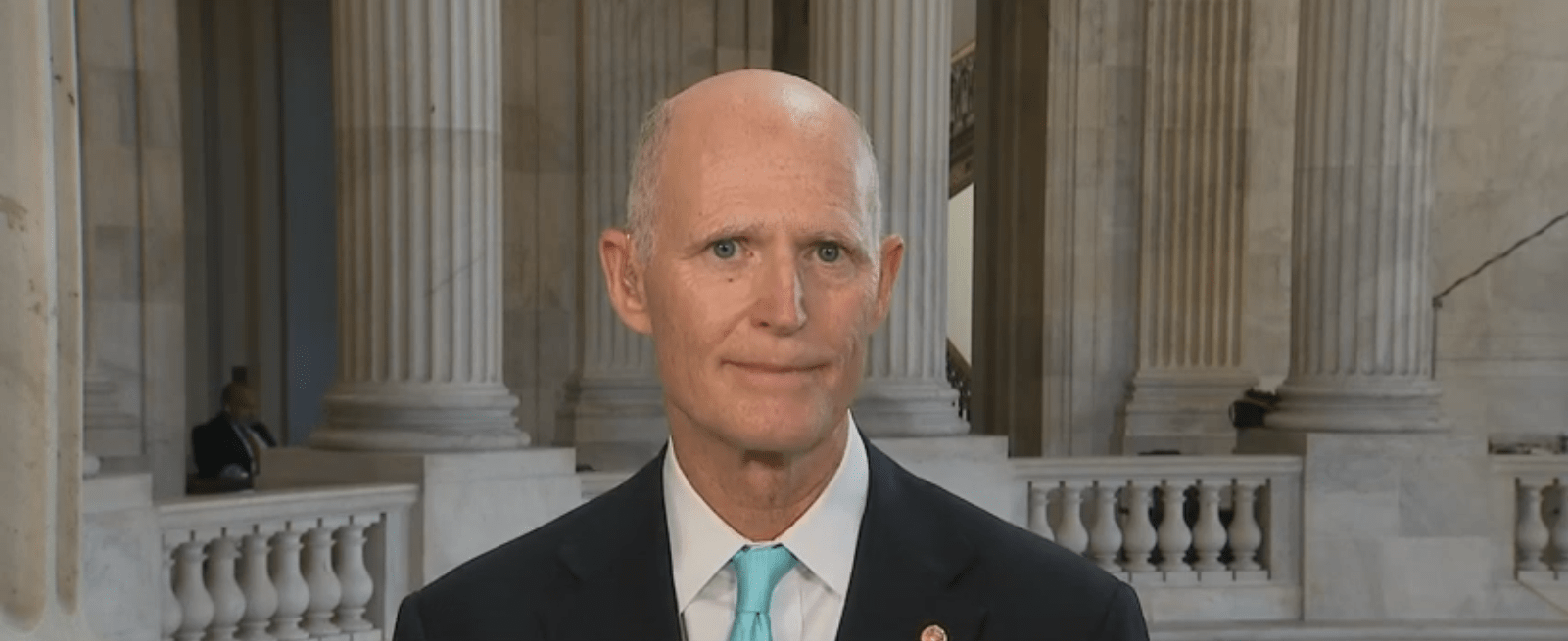 The channel streams on YouTube, but Scott believes DirecTV is 'suppressing' a 'great platform.'
U.S. Sen. Rick Scott agrees with a Newsmax host that dropping them from cable carriage was tantamount to "suppressing" the channel's views.
The Senator made the comments on The Record with Greta Van Susteren, where he was asked yet again to weigh in on DirecTV's decision to drop the channel due to not wanting to pay fees to air it.
Even though the network streams on YouTube (where the interview was aired in real-time Wednesday evening), Scott continues to contend that "it sure seems like" the decision to drop the conservative network was intended to stifle its content.
"Newsmax has really built a great channel. A great platform. They, you know, they get their views out there. They do a great job. You know, DirecTV, AT&T, they've got to look at, treat everybody fairly," Scott contended.
"I did a letter with Sen. Ted Cruz asking for more information. What I see is they're picking, they're getting rid of conservative views. And they can't do that. So they've got to treat everybody fairly."
Wednesday's interview continues a trend of strong words from the Florida Senator about the private company's decision to cull its lineup.
In January, Scott condemned so-called "censorship" of conservative voices in a call for hearings.
"Absolutely. We've got to get to the bottom of this. This is censorship by companies like AT&T of conservative voices … this has got to stop," Scott said. "So we need to hold hearings here. We need to get to the bottom of this. I'm going to do everything I can."
"That's what they're trying to do. They're trying to shut down our voices. And we've got to fight for this. The American public has to show up," Scott cajoled.
DirecTV justified dropping Newsmax due to aversion to passing "significant fees" to "our broad customer base," but for Scott and other conservatives, the price is worth it.