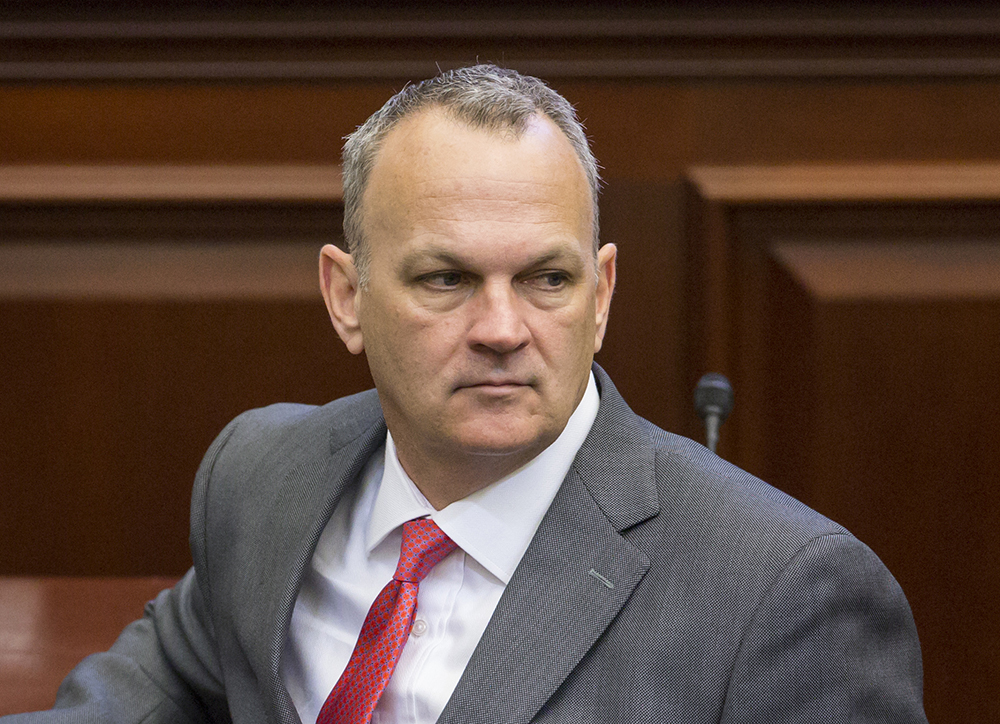 He will also get healthy allowances for a home in Sarasota and a vehicle.
Richard Corcoran has been offered a contract with a nearly $699,000 salary to become New College of Florida's interim President.
The board of trustees for the Sarasota university approved a major compensation package weeks after firing former President Patricia Okker. In addition to the hefty salary, the school will offer an $84,000 housing allowance and a $12,000 auto allowance. That puts the entire package worth around $795,000 to lead a school with about 700 students enrolled.
But trustees said Corcoran, a former Education Commissioner and House Speaker, brings a tremendous political profile and expertise to the campus.
"This is a great opportunity for the college," said Trustee Matt Spalding, a Hillsdale College dean recently appointed by Gov. Ron DeSantis. "And I think to have a Richard Corcoran willing to do this is great for the school, and I'm actually very happy that I can call on a friend of mine."
The school will begin a national search for President as well, and Corcoran is expected to pursue the long-term position.
Spalding had suggested Corcoran as an interim President during his first trustee meeting, shortly after Okker's firing.
Student Trustee Grace Keenan notably raised Sunshine Law concerns about the hiring. Corcoran's lobbying firm announced his hire as the interim President of New College before trustees met. She said the sequence of events "gives the impression" the board was doing business behind closed doors.
Spalding said he broached the topic of Corcoran coming on at New College independently only after he knew Okker had negotiated a potential separation contract with the school.
Keenan also noted Corcoran's salary will be roughly half a million dollars more than the next highest-paid employee at New College.
In comparison, Okker was hired at a salary of $305,000 a year. That means during her less than two years with the school as permanent President, she earned less than Corcoran would over his first year on the job.
She negotiated a separation with the college allowing a yearlong sabbatical with a guarantee she could return to a teaching position at the school paying at least $150,000.
But Corcoran is making less than the most recent person hired to lead a Florida university. Former U.S. Sen. Ben Sasse was just offered more than $1 million to take the reins at the University of Florida.
Rankings of college and university President salaries by The Chronicle of Higher Education published in August would put Corcoran's base pay as the 27th highest in the country.
New Board Chair Debra Jenks said the college will be in good hands with Corcoran and faces major challenges.
"We will need money and we will need to work to get us back as the free-thinkers, risk-takers and trailblazers that we were at one time more than 20 years ago now," she said. "The school once had that status, so the current offerings are an unattractive mix of mostly low return on investment programs and frankly one-sided education, and we need to go back to that work to establish the educational excellence standard."