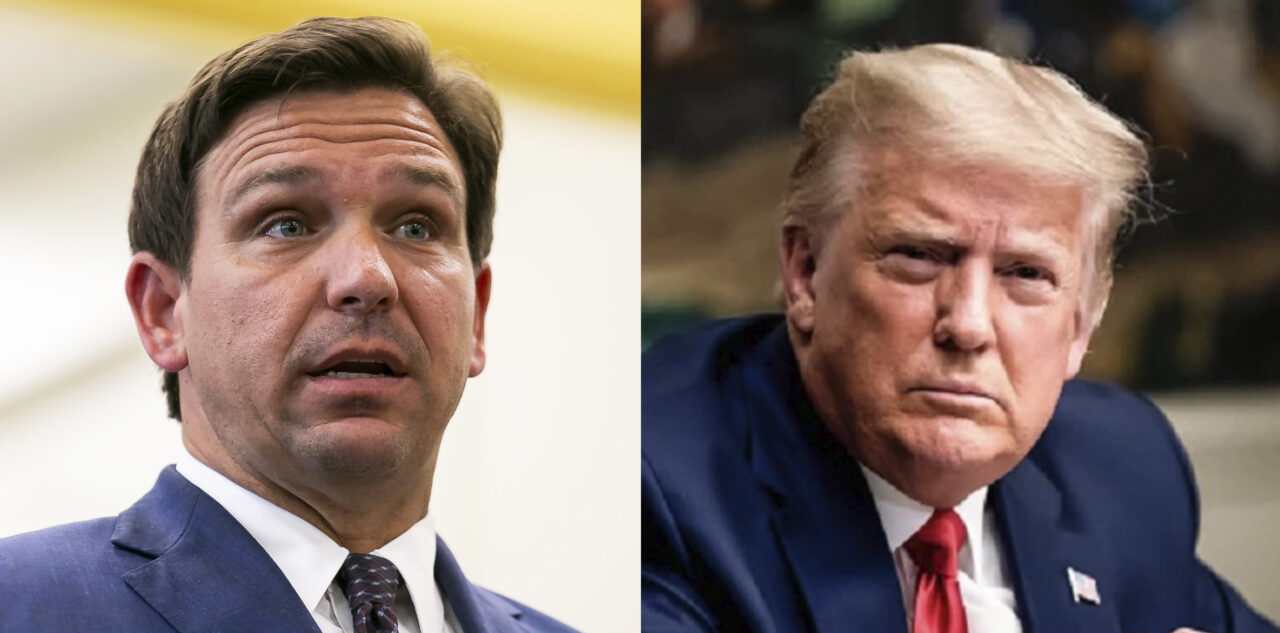 The former President dragged DeSantis' 'bailout' of 'globalist' insurance companies.
The attacks from Donald Trump continue on Ron DeSantis, and now they are more about policy than personality.
On Truth Social, the former President flogged the Florida Governor over what he labels "the worst insurance scam in the entire country."
"In addition to wanting to cut Social Security (and raise the minimum age to at least 70) & MediCare, RINO Ron DeSanctimonious is delivering the biggest insurance company BAILOUT to Globalist Insurance Companies, IN HISTORY," Trump asserted.
"He's also crushed Florida homeowners whose houses were destroyed in the Hurricane — They're getting pennies on the dollar. His Insurance Commissioner does NOTHING, while Florida's lives are ruined. This is the worst Insurance Scam in the entire Country!"
It's unclear which Insurance Commissioner Trump was condemning in his post.
David Altmaier stepped down in December after holding the position for six years, and he has since landed at  The Southern Group. He will helm an insurance advisory practice for clients in Florida and beyond for the lobbying giant.
Previous Interim Insurance Commissioner Michael Yaworsky was selected as a permanent replacement this week. DeSantis and members of the Cabinet — acting as the Financial Services Commission — unanimously elected Yaworsky to head the Office of Insurance Regulation (OIR).
The insurance "BAILOUT" bashed by Trump refers presumably to two recent Special Session bills. SB 2A, passed in December, provided $1 billion from the state's general revenue fund to bolster the reinsurance market, in an attempt to stop last year's attrition of available providers. This followed up on a $2 billion allocation from a different Special Session in May for essentially the same purpose.
Trump also mentioned DeSantis' previous hard-line positions on Social Security and Medicare adjustments in his overnight post, positions he has since recanted. The former President has hit DeSantis from the stump on those issues, including during a speech Monday in Iowa.
___
Gray Rohrer and Christine Jordan Sexton of Florida Politics contributed to this report.