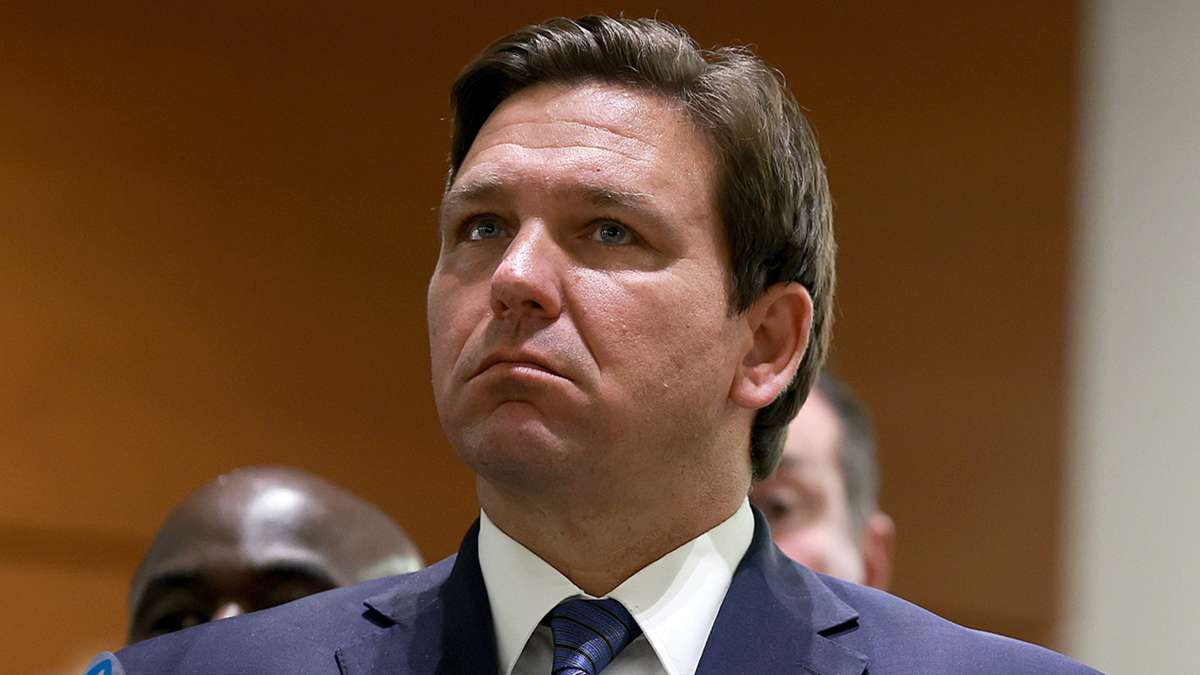 As a Congressman, DeSantis was eager to cut entitlement programs for senior citizens.
Ron DeSantis is walking back previous calls to slash Social Security and Medicare, in a seeming evolution targeted for 2024.
When he was a candidate for the U.S. House of Representatives in 2012, he called for "market forces" and privatization to replace the current entitlements.
But as a potential presidential candidate, DeSantis is renouncing that policy guidance, justifying it by saying the President has also changed positions on the matter, suggesting he believes it's OK because Joe Biden did the same thing.
"Well, you know, Biden when he was in the Senate, I mean, he took a lot of positions that would have reduced Social Security benefits for current recipients. He wanted to freeze Social Security payments, which is, you know, if you have inflation, would cause seniors to lose ground," DeSantis said, echoing U.S. Sen. Rick Scott's attempt to walk back his own invitation to "sunset" the programs.
DeSantis then suggested the preponderance of old people in Florida was reason for a Social Security switcheroo.
"Look, I have more seniors here than just about anyone as a percentage. You know, we're not going to mess with Social Security as Republicans. I think that that's pretty clear."
DeSantis then suggested "an unprecedented binge in discretionary spending" under Biden and predecessor Donald Trump actually was the problem with America's fiscal situation.
"People used to say they would blame Social Security or Medicare for budget woes, but the reality is they have printed trillions and trillions of dollars and that has really fueled the inflation. And not only that: the discretionary spending is funding agencies that are doing things that are hostile to the rights of the American people and have really been weaponized against factions of society that the elite ruling class doesn't like," DeSantis said, adding more justification for his policy flip flop.
DeSantis made the comments Thursday on the Fox News Channel's America's Newsroom. They come after former President Donald Trump accused DeSantis repeatedly of seeking to cut the entitlements for senior citizens.
"Great Poll numbers are springing forth for your favorite President, me, against Ron DeSanctus (& Biden). I guess people are finding out that he wanted to CUT SOCIAL SECURITY & RAISE THE MINIMUM AGE TO AT LEAST 70, at least 4 times. LIKEWISE WITH MEDICARE, WANTED BIG CUTS," he posted this week on his Truth Social account.
"HE IS A WHEELCHAIR OVER THE CLIFF KIND OF GUY, JUST LIKE HIS HERO, failed politician Paul Ryan, the FoxNews ratings destroyer who led Mitt Romney's Presidential Campaign down the tubes. GLOBALISTS ALL! WE WANT AMERICA FIRST!!!" Trump added.