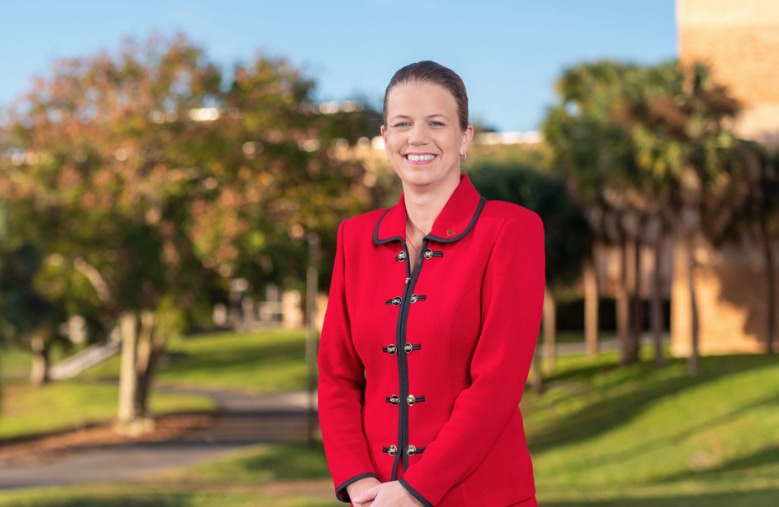 'I became concerned that the language that we use in our strategic impact plan created an opportunity for our work to be misunderstood,' Valencia College's President said Thursday.
As higher education institutions are under pressure from the state over their diversity initiatives, Valencia College school trustees are stripping the word "equity" from its strategic plan.
Trustees made the decision as Valencia President Kathleen Plinske called "equity" too politically charged to use in the school's long-term plan. Instead of vowing to "advance equity," the school watered it down to "creating the right conditions" for students to succeed.
"Equity in particular has become a charged term," Plinske said at Thursday's trustee meeting. "In fact, it has been suggested that the word equity may be interpreted to signal efforts to lower standards, and to limit academic freedom and free expression. … I became concerned that the language that we use in our strategic impact plan created an opportunity for our work to be misunderstood."
School trustees asked no questions and did not debate the issue before they unanimously approved the changes. No one from the public spoke out against or in support before trustees voted on the issue.
Plinske acknowledged the anxiety her faculty and staff have felt after Gov. Ron DeSantis asked for an inventory of Valencia's offerings mentioning critical race theory and diversity, equity and inclusion, or DEI. House Speaker Paul Renner followed up in January to get more details on personnel, contracts and committees focusing on DEI, Plinske said.
Plinske complained of "misrepresentations of what was being requested and what we included in our responses" on social media and media reports but she did not specify what she felt was misconstrued or go into more details.
Since late January, Plinske said she talked with 1,000 faculty and staff at more than 50 meetings at Valencia's seven campuses in Orange and Osceola counties.
"One of the most important outcomes of these meetings, in addition to hearing the concerns of our faculty and staff directly, was to provide reassurance that we have not been asked to deviate from our core mission in any way," Plinske told trustees.
"On the contrary, I have received explicit instruction from the Chancellor's Office that the expectation for the Florida College System is to continue to fulfill our open access mission and to continue to serve and support students who historically have been underserved."
Valencia has been recognized as one of the nation's best community colleges in recent years and serves a diverse group of students, where Hispanics make up the majority.
Out of nearly 47,000 degree-seeking students, about 42% were Hispanic in the 2021-22 school year, the most recent statistic available, according to Valencia.
About 27% of those students were White and 17% were Black.