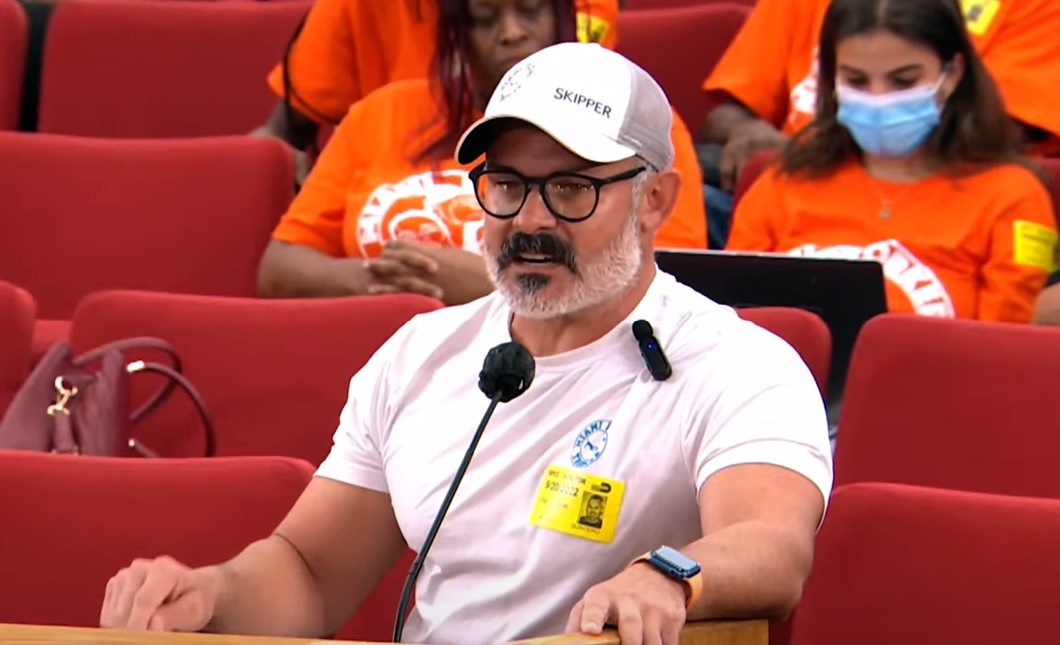 'I like Daniella Levine Cava a lot. I really do. But to me, she's not doing enough.'
Miami native Miguel "el Skipper" Quintero has held several titles in his 44 years: used car salesman, restaurateur, actor, tango dancer and, most recently, trapeze school owner.
He can now add mayoral candidate to that list.
On Tuesday, Quintero became the first person to file paperwork to challenge incumbent Miami-Dade Mayor Daniella Levine Cava next year.
Quintero said he wants to overhaul the county's code enforcement policies, a source of personal and professional bane since 2021, when he opened Miami Flying Trapeze in his home's backyard in the unincorporated Pinewood neighborhood.
He also wants to increase police accountability and government transparency at County Hall. That includes installing a live video feed in the Mayor's office if he becomes its new occupant.
"If I get caught in a gaffe or picking my nose, so be it," he told Florida Politics. "Ideas like that gain traction."
Of note, Quintero said he's planning to sue Miami-Dade County for $15 million. His campaign for Mayor, in part, is to "put a spotlight" on issues he's encountered trying to run his business.
For the last two years, Quintero claims to be the target of a vendetta by county zoning personnel, who have issued him numerous warnings and citations for projects and activities at the house he and his wife bought in 2020.
The backyard, which abuts an unoccupied, treed area, now features a netted swing-set space, trampoline and other circus-related features. While trying to get permitting for a treehouse, he called a former zoning chief a communist.
"That's where the poop hit the fan," he said. "Then they really started coming after me for just about everything with bogus citations so we know who the boss is."
Quintero said he's received warnings or citations for his trapeze setup, an unpermitted portion of his home built some 20 years before he bought it, a recreational trailer on the property the county says is being used for commercial purposes and a canopy shelter he's since taken down.
The county has also cited him for illegally operating his home-based business, which Quintero maintains is protected under a state law the Florida Legislature passed in April 2021, denied him permitting for solar roofing and a certificate of use to rent out his home through Airbnb.
Quintero has since become a "First Amendment auditor," video recording public meetings and conversations he has with county staff and elected officials, including Levine Cava. He uploads the video to his YouTube channel whose name, Miami Circus, could double as a euphemism for South Florida politics.
Even though he's running against Levine Cava, a fellow registered Democrat, he conceded he has no real animus toward her.
"I like Daniella Levine Cava a lot. I really do," he said. "But to me, she's not doing enough."
He also tried gaining an audience with former Miami-Dade Commissioner Jean Monestime, whose district he lives in, but never received a response. He's yet to contact Monestime's successor, Marleine Bastien.
"Miami-Dade County does not honor state and federal law," he said. "People believe Miami and South Florida in general is a banana republic and the corruption is rampant. The best way to show that is from the inside.
"My campaign slogan is, 'This is what freedom looks like.' It stems from code enforcement coming onto my land and telling me how I'm going to live, who I'm allowed to have here."
Long before opening a trapeze training area in his backyard, Quintero ran a used car dealership in Doral with his father called Mighty Quinn Auto Sales. He opened two restaurants in Jacksonville — Big Head's Bar & Grill and Orion Grill & Tap — before moving back to South Florida.
He danced and acted professionally, including performing the title role in a 2010 production of "The Rocky Horror Show" at the West Boca Performing Arts Theater. Then he got into aerial dance, a form of circus performance, which piqued his interest and ultimate business pursuit in the trapeze arts.
In August 2018, he gained some publicity after saved several people in a burning apartment and took down the person police later charged for setting the blaze.
As for the circus of politics, it's not something for which Quintero said he any great affinity. He said he has no illusions about competing financially against Levine Cava, who recently reported raising $250,000 less than two weeks into her campaign.
"I won't lie. I don't want the (Mayor) job," he said. "I'm happy with my little, anonymous life as a mini-celebrity here with my home-based business. I'm kind of retired, set myself up for this happy little life, but now I have to go back to work. So, I will do the job, and I'll do it vigorously, openly and honestly. But I don't want it."