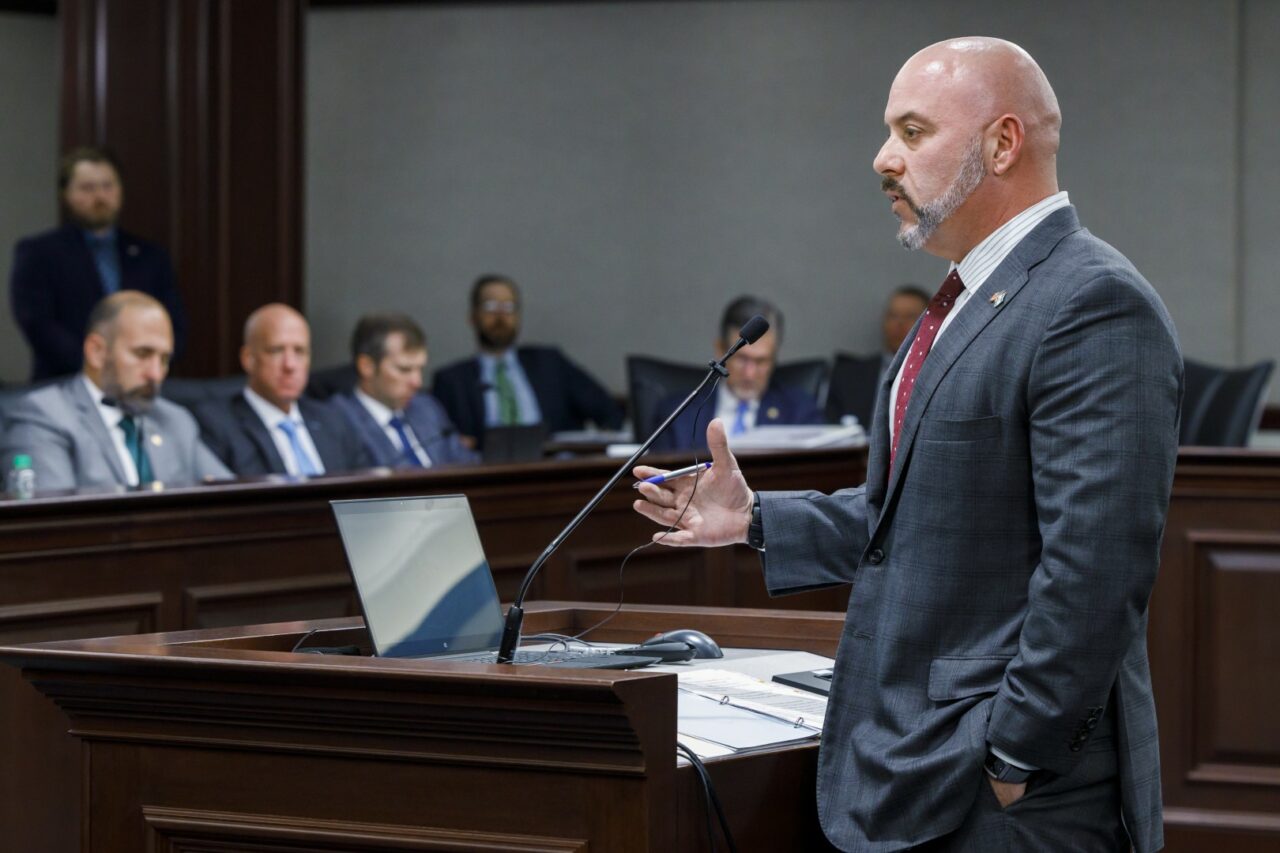 Critics raised the alarm that hundreds of thousands of Floridians would face charges for everyday activities that involve loved ones.
A sweeping immigration reform measure that would crack down on hiring immigrants in the U.S. illegally and require hospitals to collect data on patients' immigration status when they seek health care is advancing.
Republican Sen. Blaise Ingoglia's bill (SB 1718) has Gov. Ron DeSantis' backing and earned a nod from the Senate Rules Committee, its first committee stop.
The 35-page legislation presents new hurdles for everyday activities. People who knowingly and willfully give rides to undocumented residents could face criminal charges, under the bill. Landlords who house undocumented people could also face them. Hospitals would be required to collect data on a patient's immigration status. Employers could face fines of thousands of dollars for hiring even one undocumented worker.
Ingoglia said it's a necessary step to address people who are purposely ignoring immigration rules.
"The challenge is to take away these incentives that are incentivizing people to come over illegally," Ingoglia said, calling it "an enormous problem."
He said undocumented people shouldn't be afraid to go to a hospital. The data is only to figure out the costs, he said.
Many spoke Wednesday of the fear the bill could create for hundreds of thousands of Floridians who are full citizens, but live with an undocumented person, or those who may unknowingly break the law by being the person who drives the soccer team to the game without knowing every child's immigration status.
"The sheer breadth of (the bill) is astonishing — an unprecedented attack on the immigrant community," said Paul Chavez, a lawyer with the Southern Poverty Law Center. "I have yet to hear anyone connect the dots from addressing the issues at the Southwest border to what's actually contained in this bill.
"Quite frankly, it seems to be cruelty for cruelty's sake," Chavez said.
On the transporting issue, state law already makes it illegal to knowingly transport individuals into the state without going through the proper authorities.
Ingoglia's bill would also criminalize transporting "within" the state "an individual whom the person knows, or reasonably should know, has illegally entered the United States in violation of law and has not been inspected by the Federal Government since his or her unlawful entry."
Ingoglia said he's trying to spur the federal government to address a problem they could fix.
Under the legislation, businesses that knowingly have "unauthorized aliens" on the payroll would be fined $5,000 per employee on the first offense. Fines for subsequent violations could reach $10,000 per worker and ultimately revoke a business's ability to operate.
Florida would also stop recognizing out-of-state driver's licenses issued to undocumented immigrants. And the measure would prevent local governments from contracting with nonprofits to provide driver's licenses or identification cards to those who can't prove "lawful presence" in the U.S, as has been done in Broward County and three other counties.
Senate Democratic Leader Lauren Book wanted to know why the bill addressed people who might be visiting Florida with one of those special licenses for immigrants, unaware they would be breaking the law.
"By allowing someone to come into the state and use that, it's against our laws," Ingoglia said.
Democratic lawmakers have proposed a bill that would allow undocumented immigrants to get a Florida driver's license or identification card, ironically enough. The bills (HB 1639/SB 866) that Reps. Kevin Chambliss of Homestead and Sen. Victor Torres of Orlando have proposed haven't yet made it onto a committee agenda, however.
But the House version of Ingoglia's legislation hasn't made any headway either, despite Republicans' cry for immigration reform. Republican Rep. Kiyan Michael of Jacksonville filed a similar bill (HB 1617) on March 7, but it hasn't got any action.
Democratic Sens. Shevrin Jones and Torres cited immigrants' crucial role in the state's economy.
"They came here not to freeload," Torres said. "They came here for a better life for their family."
Mary Herrera, the daughter of an immigrant who picked blueberries, recalled how her father returned home to Guatemala to get treatment for a hernia.
"It's going to create a lot of hate and chaos in these hospitals," Herrera said.
The Rules Chairwoman cited her own experience in supporting the bill. She was the only other Republican besides Ingoglia that spoke during the committee hearing on the bill.
"There's a right way and a wrong way to come here," Republican Sen. Debbie Mayfield said, recalling how her daughter-in-law from Poland went through filing all the necessary documents. "We have a process in this country. We're not trying to hurt or harm people who are here legally."
Ingoglia said he hopes the legislation becomes a model for the entire country.
___
Mike Wright of Florida Politics contributed to this report.