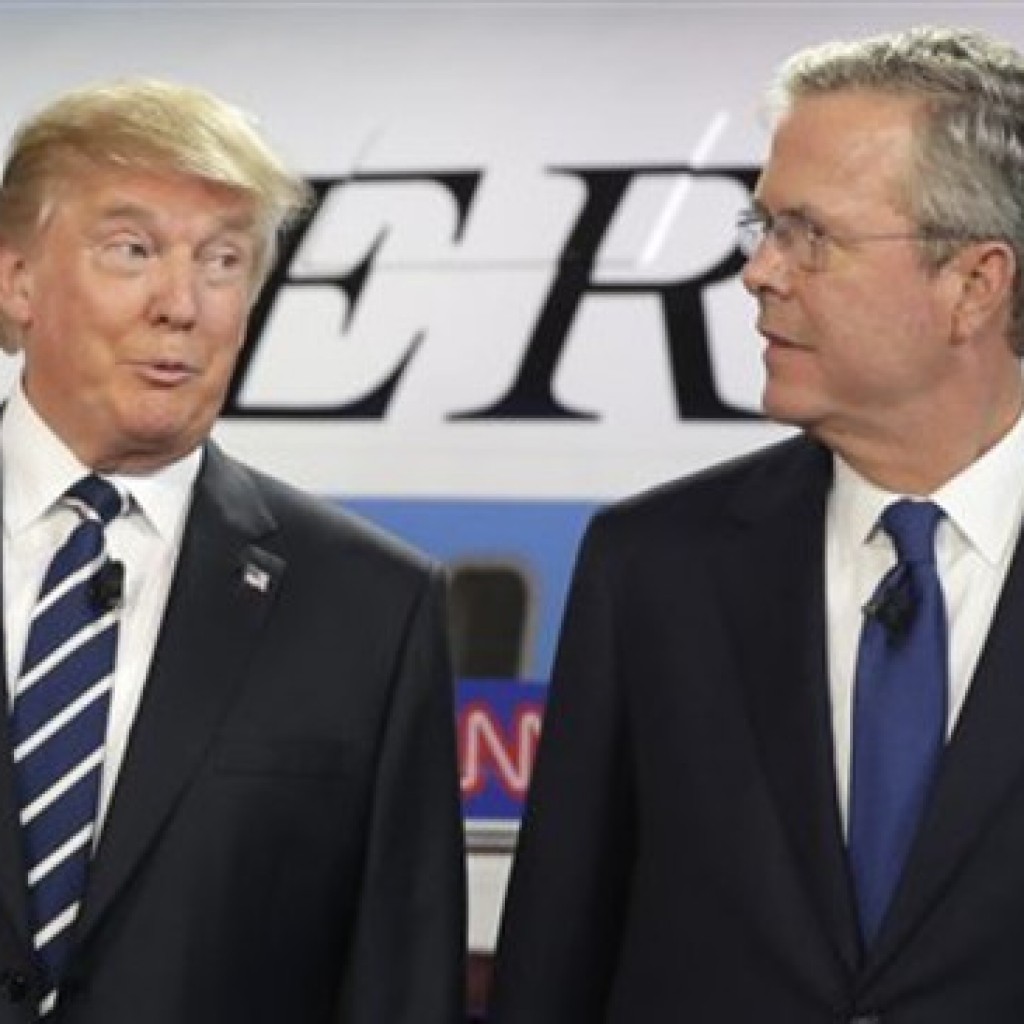 'In this case, let the jury be the voters.'
A former Florida Governor is joining the chorus of disapproval of the indictment against former President Donald Trump.
On Saturday, Jeb Bush bashed the indictment of Trump by Manhattan District Attorney Alvin Bragg.
"Bragg's predecessor didn't take up the case. The Justice Department didn't take up the case. Bragg first said he would not take up the case. This is very political, not a matter of justice. In this case, let the jury be the voters," Bush tweeted.
Bush did not mention the former President's name, a rhetorical decision that tracks with current Gov. Ron DeSantis, who also has managed to reference the indictment on numerous occasions without saying "Trump," even as he has plenty to say about George Soros-funded prosecutors.
The backhanded defense of Trump's legal position comes after the former President has spent months contending DeSantis is effectively the Bush family's favorite candidate for President, including in the last 24 hours.
On April 1, the former President screenshotted a post by Paul Sperry: "DEVELOPING: The Bushes are running against Trump through 'proxy' candidate DeSantis, according to GOP insiders in Texas and Florida. The entire 'Bush machine' is behind his campaign, even helping run it."
"Fox News is promoting Ron DeSanctus so hard and so much that there's not much time left for Real News. Reminds me of 2016 when they were pushing 'JEB!' The new Fox Poll, which have always been purposely terrible for me, has 'TRUMP Crushing DeSanctimonious,' but they barely show it. Instead they go with losers like Karl Rove, Paul Ryan and now, even 'Yesper,' who have been wrong about everything," Trump posted to Truth Social in late February.
Bush's decision to take a position on the Trump indictment was unprompted by a reporter's question, but it seems to illustrate the bind even retired Republican politicians find themselves in with the former President.