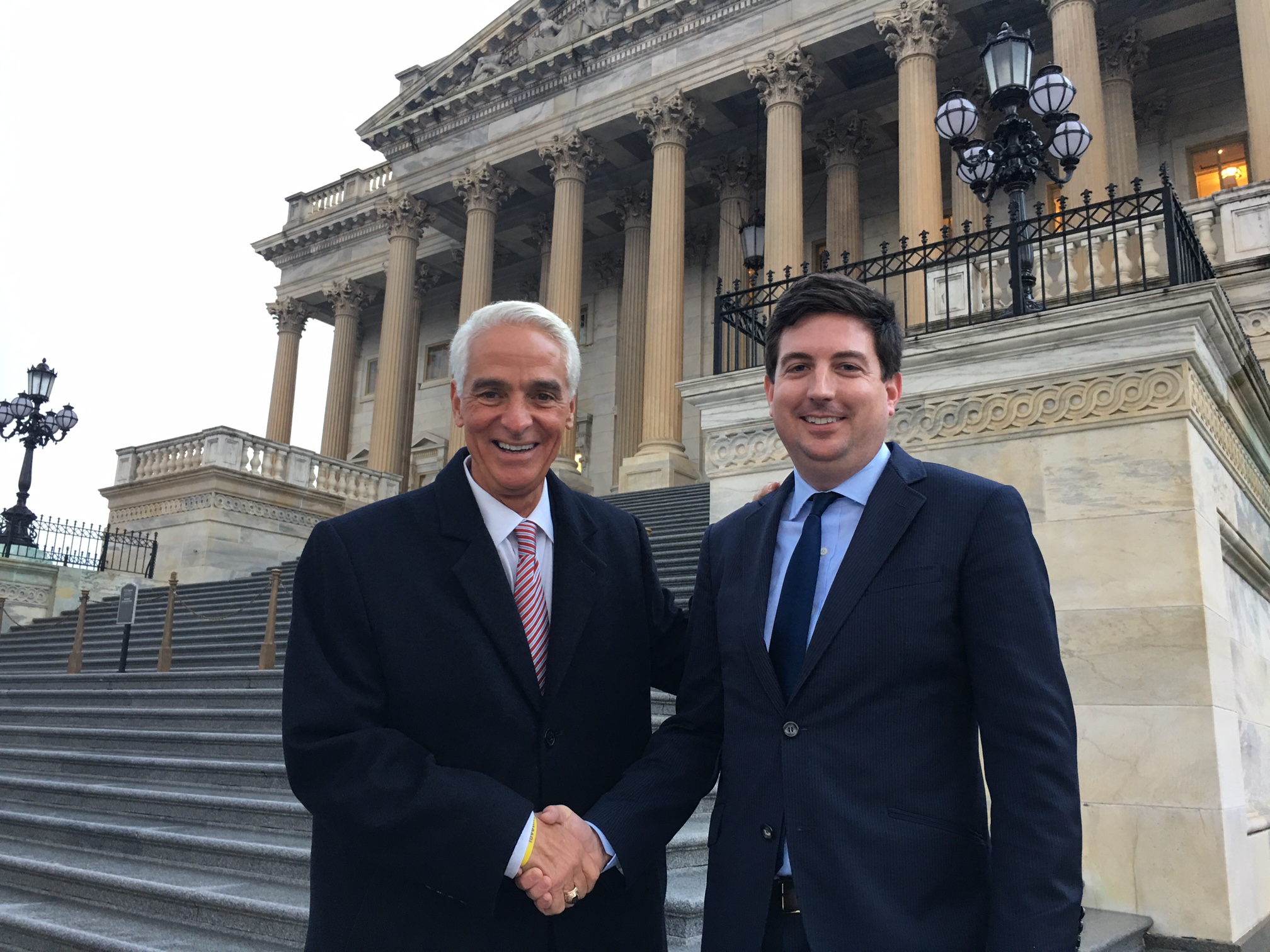 Durrer ran Charlie Crist's congressional office for three terms.
Capitol Hill veteran Austin Durrer is joining the just-launched government affairs firm Moran Global Strategies.
MGS takes its name from founding partner and former U.S. Rep. Jim Moran, who represented northern Virginia in Congress from the early 1990s through 2015. During his time in office, Moran served as a senior member of the powerful House Appropriations Committee.
Durrer was one of Moran's longtime aides and also served as his Chief of Staff. But in Florida, Durrer is better known for his ties to former U.S. Rep. Charlie Crist.
Crist tapped the Johns Hopkins and Chapel Hill alum to run his congressional office after Pinellas voters sent him to D.C. in 2016. Durrer spent the two years between Moran's exit and Crist's arrival working as Chief of Staff in the U.S. Commerce Department's Economics and Statistics Administration (ESA), overseeing the department's data technology mission.
"Austin ran my congressional office with the superb skill of the seasoned pro that he is. We did a lot for Florida, in part due to his helping get me on the Appropriations Committee, and Defense Subcommittee, in my sophomore term no less," Crist said. "He's going to excel in this new role and I wish him the very best. Florida companies would be lucky to have him representing them in Washington."
MGS launches with a client portfolio including the nation of Qatar, General Dynamics, Salesforce, the National Capital Region Arts programs, and the National Association of Bankruptcy Trustees.
In addition to Moran and Durrer, the MGS launch crew includes Nadine Slocum, a longtime staffer in the Virginia Legislature; Ralph Nurnberger, whose 40-year resumé includes work as a congressional staffer, a graduate school instructor, and as a member of an influential think tank; and Patrick Moran, the son of Jim Moran and a veteran of many federal campaigns.
While MGS will specialize in federal issues, the team brings deep expertise to state- and local-level advocacy. At launch, MGS will have a state and local focus in Virginia and Florida.