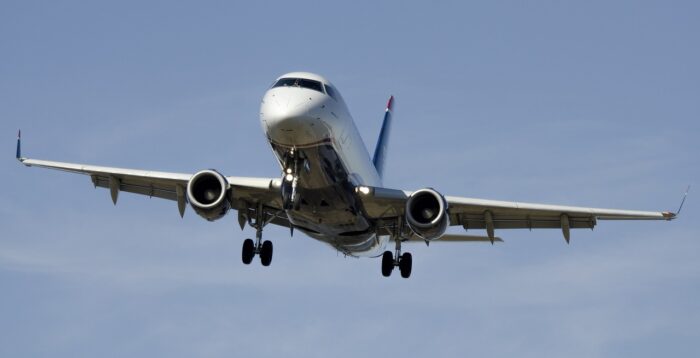 The NAACP already said Florida was a no-go zone.
Those who are considering traveling to or moving to Florida are being urged to give it a second thought.
That's the message from Equality Florida, which is issuing an "advisory warning for travel" which is "warning of the risks posed to the health, safety and freedom of those considering short- or long-term travel, or relocation to the state."
The Equality Florida warning comes on the same day the Florida Immigrant Coalition is issuing its own advisory against travel to the state.
"As an organization that has spent decades working to improve Florida's reputation as a welcoming and inclusive place to live, work and visit, it is with great sadness that we must respond to those asking if it is safe to travel to Florida or remain in the state as the laws strip away basic rights and freedoms," said Nadine Smith, Equality Florida Executive Director.
"While losing conferences, and top students who have written off Florida threatens lasting damage to our state, it is most heartbreaking to hear from parents who are selling their homes and moving because school censorship, book bans and health care restrictions have made their home state less safe for their children," Smith added.
The Florida Immigrant Coalition warned, meanwhile, that "travel to all areas of Florida should be done with extreme caution as it can be unsafe for people of color, individuals who speak with an accent, and international travelers."
"Due to unconstitutional legislation supported by Gov. Ron DeSantis and introduced by legislative leadership, every county in Florida poses a heightened risk of harassment, possible detainment and potential family separation based on racial profiling," the FIC added.
They also note that if people must come to Florida, they should consult an attorney beforehand.
Last month, the Florida NAACP issued its own advisory, with the NAACP Florida State conference voting unanimously to appeal to the national organization to issue an advisory to Black people to steer clear of the Sunshine State.
Asked about that move, Gov. Ron DeSantis was dismissive.
"What a joke," he said. "Yeah, we'll see, we'll see how effective that is."
The Governor likened the proposal to people who traveled to Florida when pandemic restrictions predominated elsewhere, where "they would end up being spotted on the beach somewhere vacationing."
"This is a stunt to try to do that. It's a pure stunt and fine, if you want to waste your time on a stunt, that's fine. But I'm not wasting my time on your stunts," DeSantis added.
Chances are the governor will have a similar take on the latest warnings from left-leaning activist groups about what he calls "the freest state in these United States."