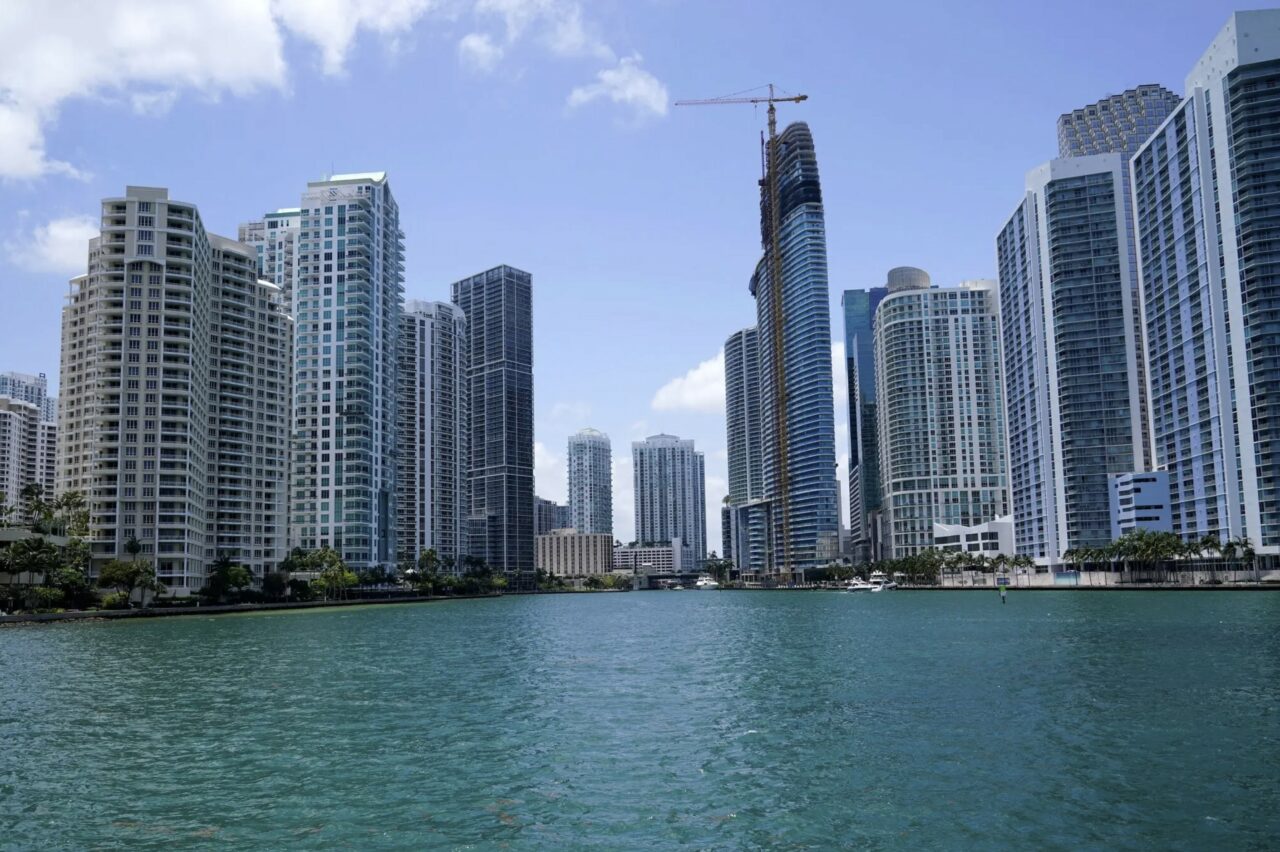 The Chamber wants to use the money to fund an educational and networking series for South Florida's newly arrived executives.
One of Gov. Ron DeSantis' greatest successes is the influx of business leaders and companies the Sunshine State — particularly South Florida — welcomed during the pandemic.
A prominent economic development organization is now seeking a funding boost to keep those businesses here, and the Legislature is honoring the request.
The Greater Miami Chamber of Commerce (GMCC), which represents some 400,000 members across the tri-county area, has asked for $375,000 in nonrecurring funds through appropriations requests by Sen. Ana Maria Rodriguez and Rep. Vicki Lopez.
While the first draft of the House budget for fiscal 2023-24 included the full apportionment, which will complement an additional $150,000 in recurring cash from the Miami-Dade County general fund, the Senate budget originally bore no mention of it.
That changed Tuesday, when the Senate moved to fully match the House proposal in the 2023-24 budget during a joint meeting of members from both chambers.
According to GMCC President Alfred Sanchez and Matthew Monica, the organization's vice president of government affairs, the money would go toward programs to help retain South Florida's relatively new business additions and cover chamber staffing costs.
The GMCC estimates it will serve 60 to 80 C-suite executives from high-growth companies that recently moved to Miami-Dade through an "educational program" detailing "key economic, cultural and business issues" and a "digital welcome package with community resources."
"Services include a five-seminar series to bring new business leaders up to speed on the history, culture, economic data and business environment of Miami-Dade County," Sanchez and Monica wrote.
They estimated each seminar, tentatively called and workshop series, "Curated Collision," would cost about $39,000, with 15 to 20 executives per event.
There would also be "curated monthly events," including dinners, to help the executives expand their networks and economic impacts. The chamber estimated they'd cost about $7,200 apiece.
Other costs include:
— $113,000 in additional salaries for the chamber CEO, chief of staff, chief programming officer and other staff for the planning of the Curated Collision get-togethers, "venues, coordinating speakers, and creating meaningful content."
— $73,000 for the salary and benefits of a full-time program director.
— $15,500 in consultant payments for the development of a digital welcome package to be given to attending executives. The package "will be updated each quarter for new relevant business resources."
The GMCC said it will conduct follow-up surveys to measure the program's effects.
Budget conference subcommittees will meet throughout the week to resolve differences in each area. When remaining issues reach an impasse, they will be "bumped" to the full budget conference committee.
Lawmakers must reach an agreement on a final spending plan by May 2 to meet the 72-hour "cooling off" period required by the state constitution before they can vote on the budget to avoid pushing the Regular Session past its scheduled May 5 end date.