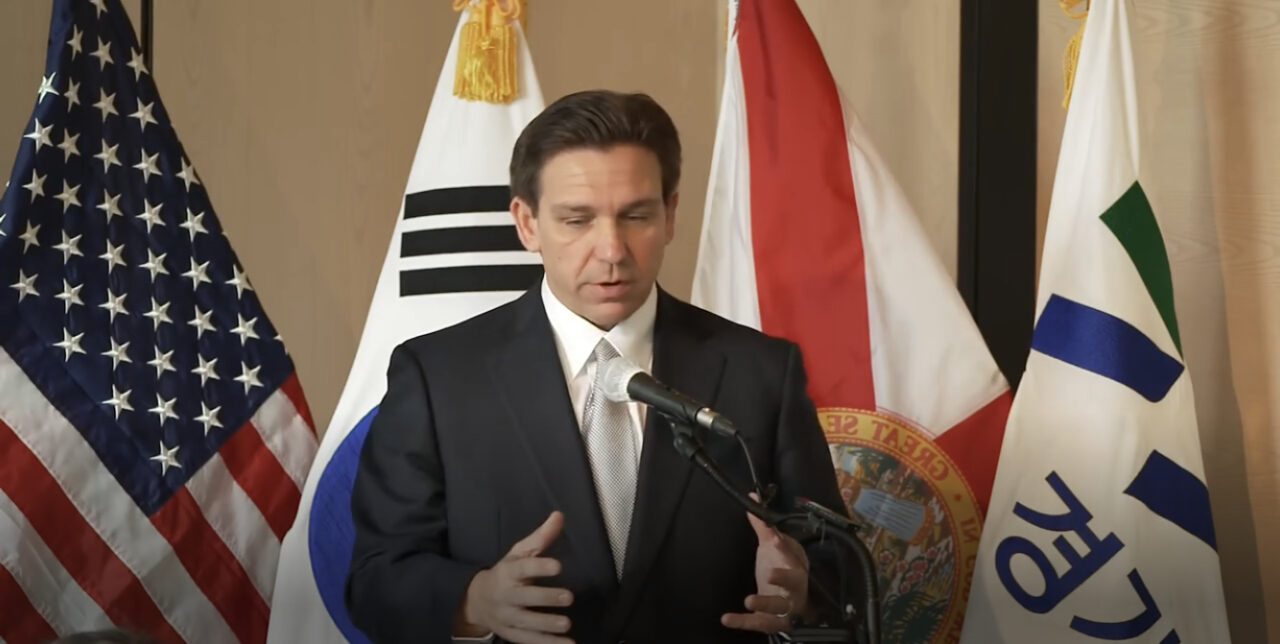 DeSantis made similar remarks in Japan.
Gov. Ron DeSantis may be in Asia, but his remarks are entirely consistent with those delivered in the U.S. on at least one subject.
In remarks to what his office called the "South Korean Business Community," the Florida Governor touted Florida in terms of lax COVID-19 rules, in a country where mitigation measures took much longer to phase out.
DeSantis said people were moving to places like Florida because of the state's "different approaches to the COVID pandemic where those other states were very restrictive."
"We were very open," DeSantis explained.
Whether South Korea is "very open" or not is a matter of interpretation, given the country still requires masking in some settings to this day.
The U.S. Embassy website says travelers to South Korea who are symptomatic must be tested at their own expense, and that "short-term travelers who are infected with COVID-19 upon arrival in Korea may be taken to a government designated quarantine facility for 7 days and must pay for their treatment."
A Korean governmental website confirms what is euphemistically called a "quarantine or restriction of movement," a seeming divergence from the Free State of Florida, which has no such requirements.
South Korea also requires a so-called "Q Code" to "upload their health condition before their entry to (South) Korea for an easier and faster entry." If people fail to do so beforehand, they must enter the information when they arrive.
The country has finally lifted most mask mandates. The public transportation rule was rescinded in March, reports the Korea Herald. Masks were required outdoors until May 2022, and indoors until January 2023.
Masks are still required at pharmacies and hospitals.

DeSantis offered similar comments in Japan where the most recent posted guidance stipulates "all returnees and entrants are required to show either a valid vaccination certificate of three doses of vaccines."
The Governor has had one Johnson & Johnson shot, he has said.