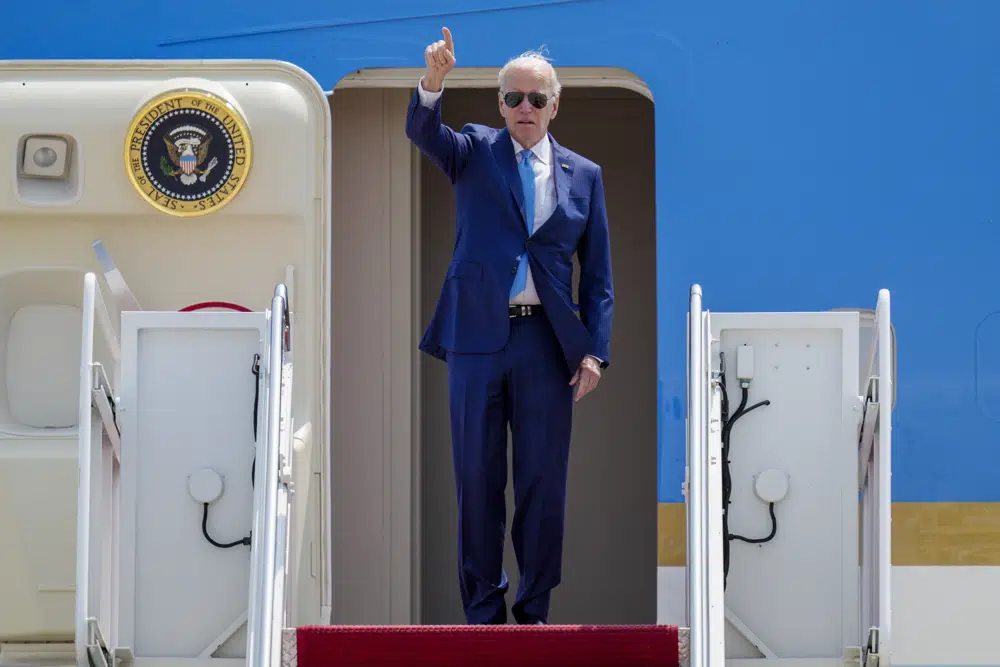 Work requirements are the sticking point.
Work requirements for federal food aid recipients have emerged as a final sticking point in negotiations over the looming debt crisis, even as President Joe Biden said Friday that a deal is "very close."
Biden's optimism came as the deadline for a potentially catastrophic default was pushed back to June 5 and seemed likely to drag negotiations between the White House and Republicans over raising the debt ceiling into another frustrating week. Both sides have suggested one of the main holdups is a GOP effort to boost work requirements for recipients of food stamps and other federal aid programs, a longtime Republican goal Democrats have strenuously opposed.
Even as they came closer to a framework on spending, each side seemed dug in on the work requirements. White House spokesman Andrew Bates called the GOP proposals "cruel and senseless" and said Biden and Democrats would stand against them.
Louisiana Rep. Garret Graves, one of House Speaker Kevin McCarthy's negotiators, was blunt when asked if Republicans might relent on the issue: "Hell no, not a chance," he said.
The later " X-date," laid out in a letter from Treasury Secretary Janet Yellen, set the risk of a devastating default four days beyond an earlier estimate. Still, Americans and the world uneasily watched the negotiating brinkmanship that could throw the U.S. economy into chaos and sap world confidence in the nation's leadership.
Yet Biden was upbeat as he left for the Memorial Day weekend at Camp David, declaring, "It's very close, and I'm optimistic."
With Republicans at the Capitol talking with Biden's team at the White House, the president said: "There's a negotiation going on. I'm hopeful we'll know by tonight whether we're going to be able to have a deal." But a deal had not come together when McCarthy left the Capitol Friday evening.