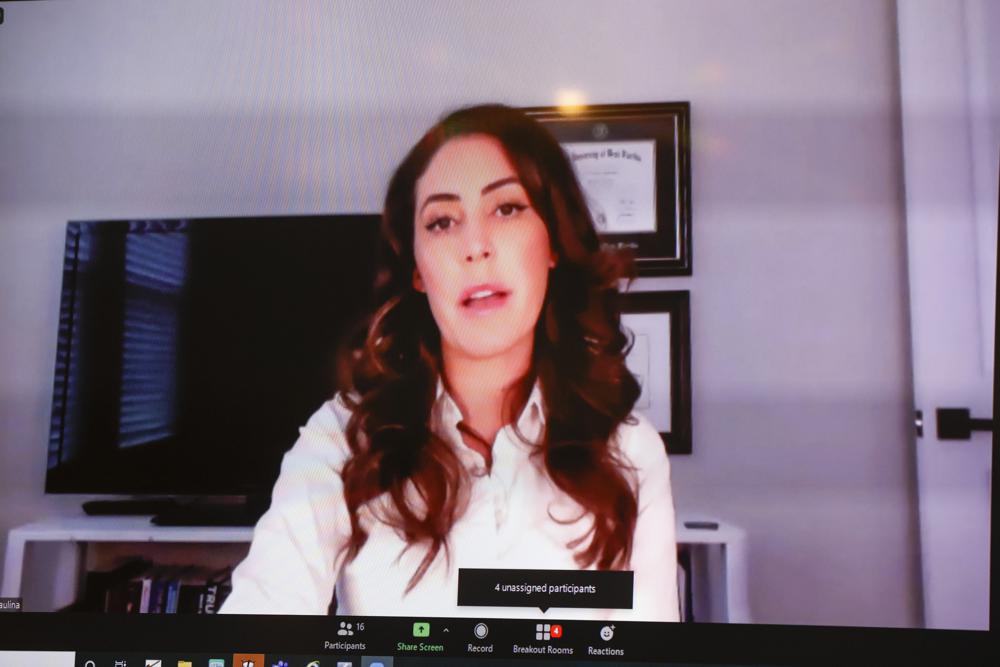 She said a $4 trillion increase to the national debt is not a win for Americans.
The budget deal struck Saturday night to avoid defaulting on the national debt is said to displease House members on both sides of the aisle and you can count one of Florida's as an early and firm "no" for the plans.
Before President Joe Biden and House Speaker Kevin McCarthy came out Sunday evening to sell the agreement that will raise the debt ceiling, U.S. Rep. Anna Paulina Luna was tweeting her displeasure.
"IDK (I don't know) about you, but increasing the national debt another $4 trillion is not a WIN for Americans," the St. Petersburg Republican wrote on Twitter just after 5 p.m., Sunday. "It's a win for special interests and the uni-party."
Luna was largely alone among Florida's Washington delegation in using social media to weigh in on the 99-page bill that will suspend the debt limit for two years and limit federal budget increases to 1% growth starting in 2025.
Republican deficit hawks say the deal doesn't cut the budget enough and progressive Democrats worry about proposed work requirements for programs such as food stamps, the Associated Press reports. Biden and McCarthy are said to be campaigning hard in anticipation of a House vote on the deal, which could come as soon as Wednesday. Failing to approve a deal would mean the government runs out of money to meet its obligations. That would lead to a default on the debt June 5, potentially triggering an economic meltdown across the globe.
Both Republican U.S. Rep. Brian Mast of Stuart and Democratic U.S. Rep. Jared Moskowitz of Parkland tweeted they would be looking over it in the coming days. But Luna declared on Twitter she's seen enough.
She complained the deal allows the debt to increase, which critics say amounts to a $4 trillion increase on the current $31 trillion debt, leaves the subsidies from the Inflation Reduction Act in place, and does not include a government accountability act Republicans want, according to a Sunday afternoon tweet.
The freshman Representative who won Democratic former U.S. Rep. Charlie Crist's seat in Congress immediately aligned herself with the more conservative faction in the House when she became part of the group of 21 Republicans who voted against McCarthy's speakership on Day 2 of the voting. Luna held out against it until the 12th round of voting.