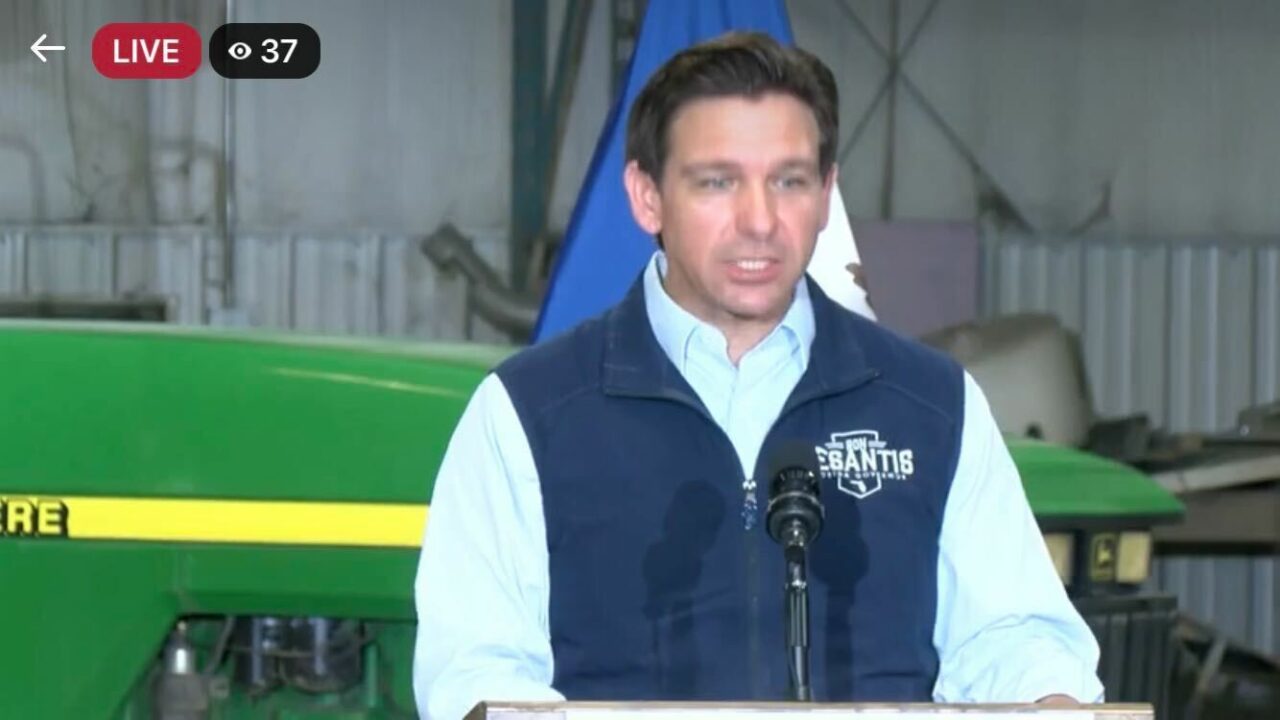 'Is it any wonder why recruiting has suffered?'
Gov. Ron DeSantis continues to offer reasons that people don't want to join the U.S. Armed Forces.
During remarks Wednesday in Sioux City, the Florida Governor and freshly minted presidential candidate said potential recruits recoil at being members of a "woke military."
"We look at our military now and we see them getting caught up in (the) political," DeSantis said, citing the military's "pronouns" and "global warming" policies as concerns for people who might otherwise enlist.
"We need to reorient things like the military back to its core mission. Is it any wonder why recruiting has suffered? People don't want to be part of a woke military. They want to be a part of the military that has its eyes on the prize," DeSantis said.
"We will make sure our military people are proud again," the Governor added. "I don't want veterans coming up to me saying, you know, I don't think I would want my son or daughter or grandkids to join the military."
"They never used to say that for my entire adult life until relatively recently. So we will restore the military to its proper mission," DeSantis promised.
These remarks continue a theme for DeSantis, one addressed during an Iowa speech in West Des Moines Tuesday, where he denoted several issues of social consciousness that he believes are keeping people from signing up for the U.S. Armed Forces.
"And it pains me when we see revered institutions like our very own military become more concerned with matters that are not central to the mission, whether it's global warming or gender ideology or pronouns, morale is declining, and recruiting is suffering. We need to eliminate these distractions, and we need to get focused on the core mission at hand," DeSantis said Tuesday.
During a Memorial Day hit on the Fox News Channel, the Florida Governor and freshly minted Presidential candidate has revived criticisms of armed forces policies that, to him, have prioritized equity over winning wars.
"Well, first, I think we need to look at what's going on with the military right now. And I think the military that I see is different from the military I served in," DeSantis said on "Fox and Friends."
"I see a lot of emphasis now on political ideologies, things like gender pronouns. I see a lot about things like DEI (Diversity, Equity and Inclusion), and I think that that's caused recruiting to plummet. I think it's driven off a lot of warriors, and I think morale is low," DeSantis said.