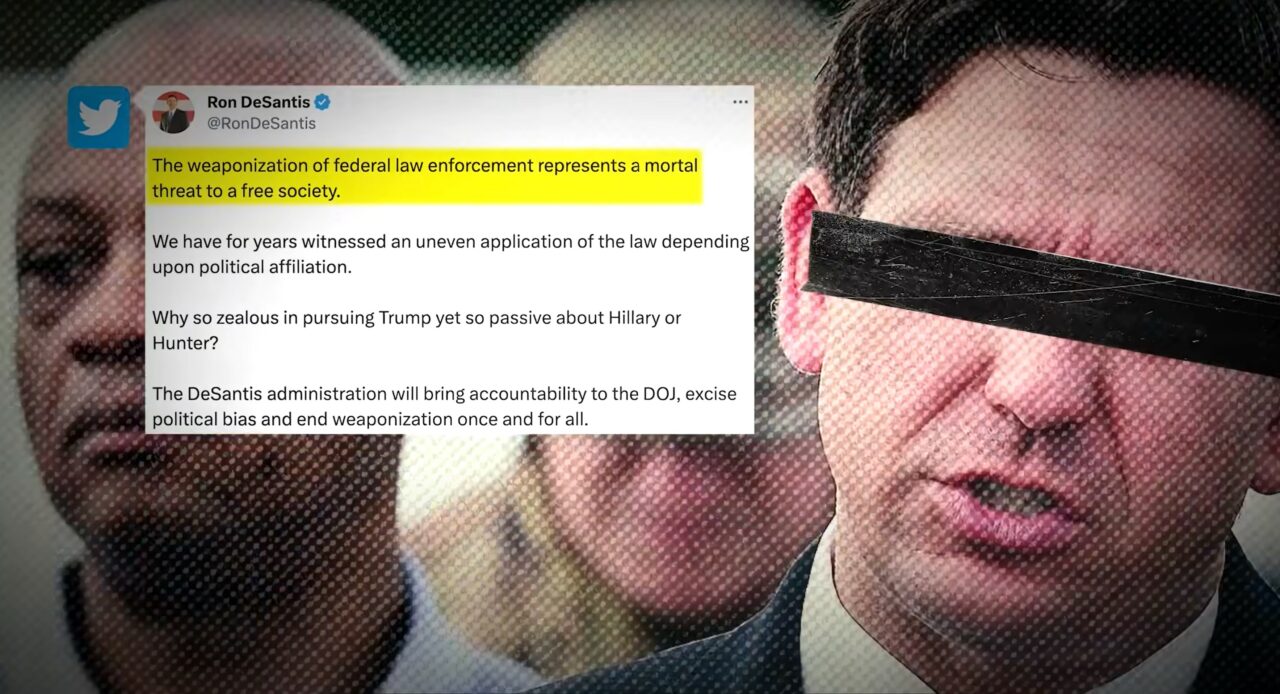 'Patriots know people who commit this crime belong in prison, not the White House.'
A new Lincoln Project ad about Donald Trump's most recent indictment is highlighting the severity — and rarity — of the former President's alleged crimes and putting several of his 2024 election opponents on blast for defending him.
The one-minute spot, titled "Espionage," describes Trump's alleged mishandling of classified documents as "one of the worst crimes imaginable" for which "a select list of Americans" have been charged.
"Robert Hanssen, Aldrich Ames, Ana Montes, John Walker and Ronald William Pelton, all indicted for violating the Espionage Act, with the prison terms that traitors and spies against America deserve," a voiceover in the ad says.
The video then flashes a side-by-side shot of Gov. Ron DeSantis, former Vice President Mike Pence and former South Carolina Gov. Nikki Haley.
"And what will Trump get? The men and women running against him for President will defend him, praise him, make excuses. They'll lie about the prosecution and make up stories about the 'deep state' to rile up the MAGA base.
"There's no excuse for espionage, no defense for stealing America's secrets or sharing them with anyone, ever. Trump did this to himself. He took the documents, he shared them and conspired to cover it up.
"Patriots know people who commit this crime belong in prison, not the White House."
The ad will run Tuesday and Wednesday on Fox News in the Palm Beach area surrounding and including Mar-a-Lago. It'll also air on the channel those days in Bedminster, New Jersey, and Washington, D.C.
As detailed in another video the Lincoln Project posted on YouTube Saturday, Trump faces nearly 40 federal counts, including the unlawful retention of defense information, an Espionage Act charge.
Other charges include obstruction and conspiracy.
"And now his Primary 'opponents' are lining up to pardon him," the ad said before showing clips of DeSantis, Pence, U.S. Sen. Tim Scott of South Carolina and entrepreneur Vivek Ramaswamy either alluding to or confirming plans to pardon Trump if they win the presidency next year.
In early April, Trump pleaded not guilty to 34 felony counts of falsifying business records to pay hush money to a porn star and another woman in a separate indictment.