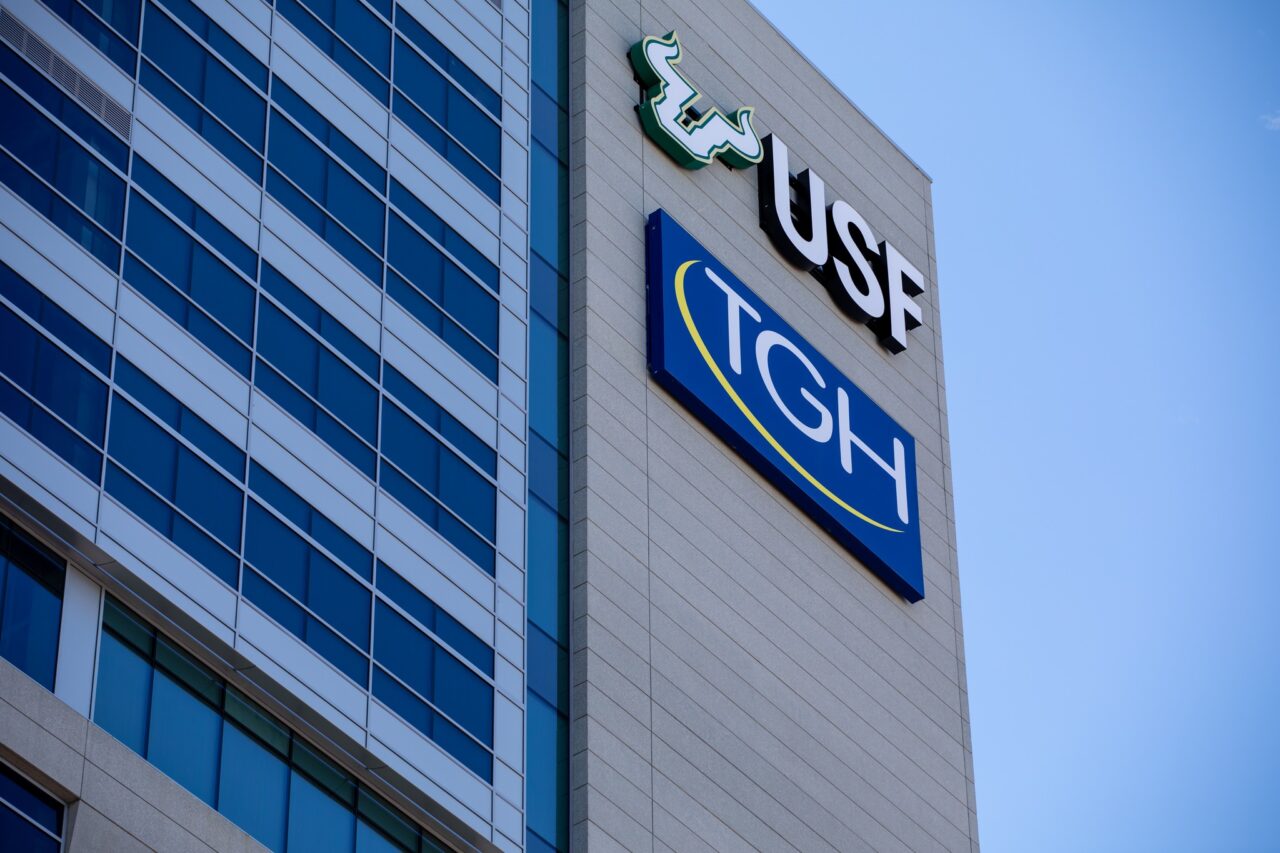 TGH will gain naming rights to the athletics district and a new Center for Athletic Excellence.
One of the nation's best, Tampa General Hospital will dedicate $25 million over 10 years to support USF and its athletics program. As part of the agreement, USF's new TGH Center for Academic Excellence will be part of USF's planned on-campus stadium and feature dedicated clinical space for TGH.
The contribution will give Tampa General naming rights for the Center for Athletic Excellence, an operations facility featuring dedicated clinical space for the hospital as part of the new on-campus stadium project.
TGH will also have naming rights for the athletics district.
"We are incredibly grateful to Tampa General Hospital for this historic gift and for their phenomenal partnership with USF that goes back decades," said USF President Rhea Law. "This investment in our students, our university and our community will have far-reaching positive impacts for generations to come."
The Tampa General Hospital Center for Athletic Excellence will be located next to the stadium. There, TGH will provide behavioral health services ranging from assessments and treatment to therapy and career mentoring.
Its clinical space will allow TGH to partner with USF Health to offer health services geared toward supporting the USF community and broader Tampa Bay region.
"As one of the nation's leading academic and research health systems, we are committed to strengthening our community," TGH CEO John Couris said. "We recognize the growing demand for behavioral health services in our region, and particularly around the USF campus. That's why we're doubling down on our partnership with the University of South Florida to expand access to care and support."
The TGH gift is the largest ever to USF Athletics.
"USF's trajectory was already stellar, especially after our recent invitation to join the Association of American Universities, and it is even higher today," said USF Board of Trustees Chair Will Weatherford. "For TGH, a national leader in health care and pillar of our community, to show this commitment to our university is truly special."
The new Center for Athletic Excellence will provide space to support USF's student athletes and will serve as the daily home for the football and women's lacrosse teams. The Center will feature state-of-the-art locker rooms, sports medicine and treatment spaces, strength and conditioning rooms, coaches' offices, training rooms, nutrition spaces and hydrotherapy pools.
The new on-campus stadium earned USF Board of Trustees approval in June and is expected to open in 2026. USF Foundation CEO Jay Stroman and Vice President of Athletics Michael Kelly are the project planning committee Co-Chairs.
"This is another great day to be a Bull," Stroman and Kelly offered in a joint statement. "The new on-campus stadium and its Center for Athletic Excellence will elevate the landscape of our entire Tampa General Hospital Athletics District. We are grateful to John Couris and his entire TGH team for their significant investment in USF's ascension to new heights of excellence in academics, health care and athletics."