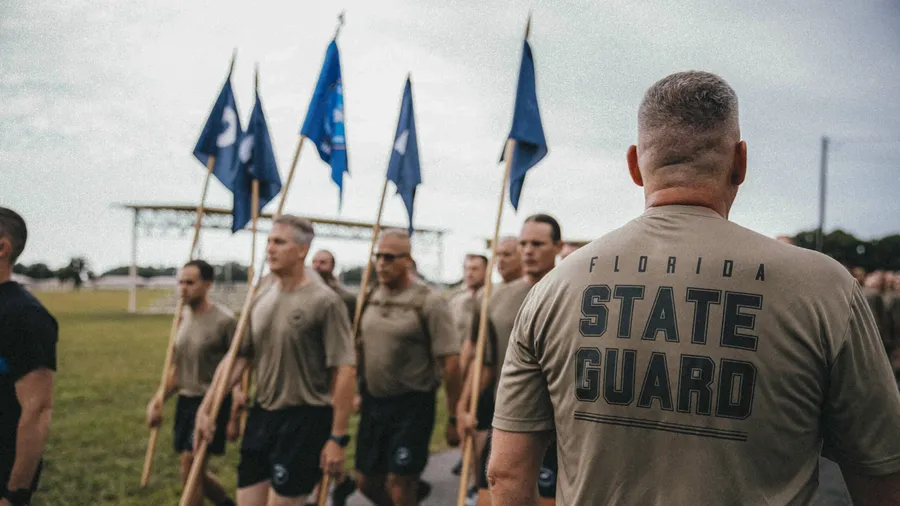 The organization has a visible presence in hurricane recovery.
Gov. Ron DeSantis recently highlighted the efforts of a volunteer disaster-response force respawned by his administration.
In a statement, DeSantis praised the Florida State Guard's actions in the wake of Hurricane Idalia, a Category 4 storm that swept through Florida's Big Bend two weeks ago. It marked the debut mission for the organization, which had its first graduating class over the summer.
"Our Florida State Guard soldiers have already proven how important they are to the state of Florida," DeSantis said. "They stood tall to protect those in need immediately following Hurricane Idalia."
DeSantis activated the volunteer-based disaster team in January 2022 after several decades of dormancy. The Republican Governor said he reestablished the Guard "to ensure our state is prepared for an emergency."
In a storm-prone state like Florida, such emergencies will, of course, include hurricanes like Idalia. Following the storm, the Guard helped with damage assessments and debris cleanup. It also distributed hot meals and established a distribution center in Live Oak allowing Floridians to pick up food, water, ice and tarps.
The Guard is a state-sponsored organization working with both public and private actors. After Idalia, Guard members were alongside agencies in their response efforts, including the Florida Department of Transportation and Florida Fish and Wildlife Conservation Commission. Guard members also unloaded goods donated by Publix and Walmart in affected areas.
DeSantis, a Navy veteran, cited some national military concerns when he first re-activated the Guard almost two years ago.
"The U.S. military has been kicking out great service members over the Biden administration's unacceptable COVID vaccine mandate, and they are even targeting members of the National Guard," he had said when unveiling the state's new disaster-response force.