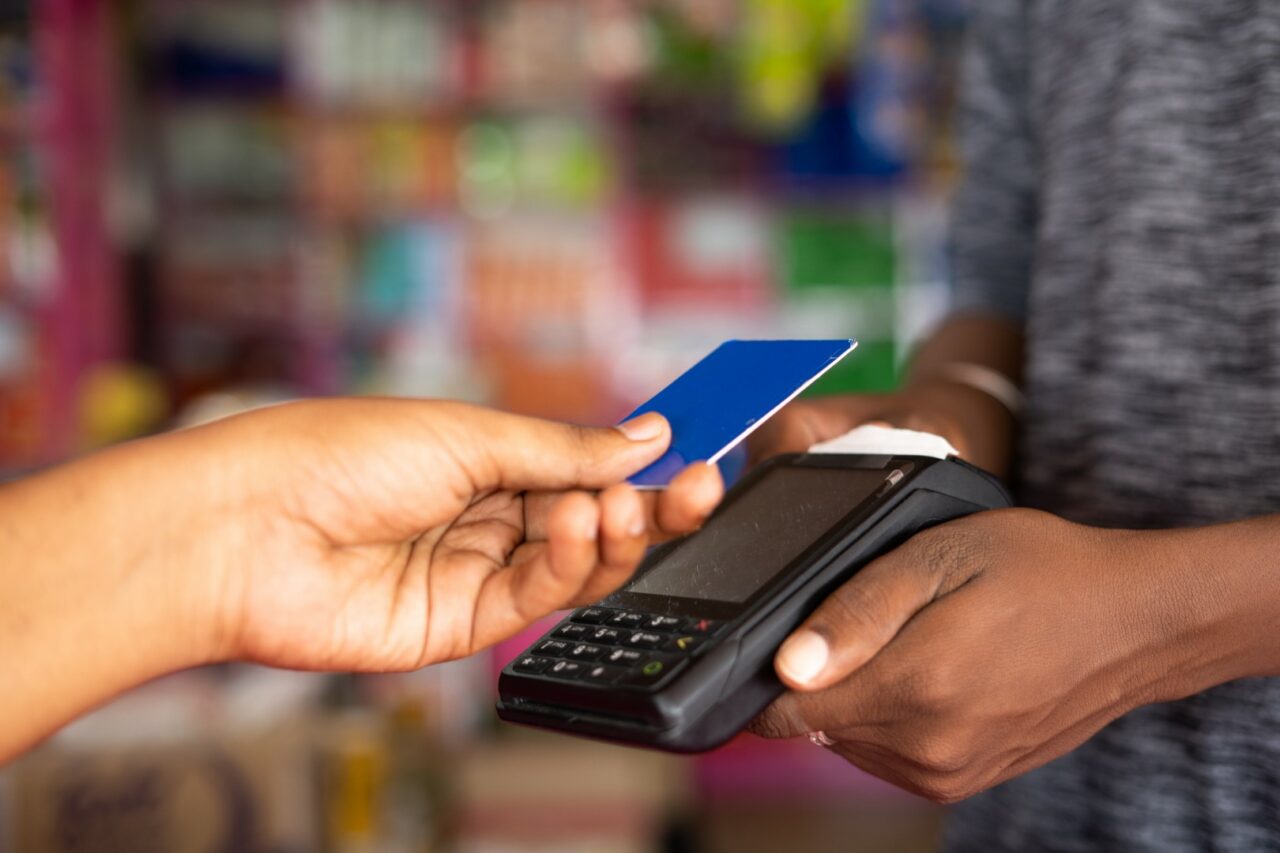 Proposed legislation, which failed this year, would create unintended consequences hurting consumers and small business, the report found.
Big box retailers, Walmart in particular, want Florida lawmakers to pass legislation that would save them hundreds of thousands of dollars on processing fees. But groups supporting credit unions are working to educate the public on the unintended consequences that would be involved. 
At issue are "interchange fees" that charge between 1% and 3% on the amount of a total transaction, including sales tax. Supporters of legislation to change the way fees are collected note that represents a tax on a tax. However, that ignores a complex system that requires many layers to compensate for variables such as region of sale, inflation, bank rates, even whether a credit card was swiped or hand-keyed. 
Sen. Travis Hutson and Rep. Mike Caruso both carried bills (SB 564, HB 677) in the 2023 Legislative Session that would exempt the fees from state sales tax, ostensibly saving sellers a few pennies per sale. 
Credit unions opposed the legislation, noting its effects on smaller retailers who would be forced to pay out-of-pocket for major expenses, such as new software to accommodate the change and account for the myriad complexities involved in removing a portion of the fee. And ultimately the effort failed. 
Now, the Florida Credit Union Association and the Credit Union National Association are highlighting a new Cornerstone Advisors study that outlines the drawbacks of implementing such legislation not just in Florida, but nationwide. 
The research within the study found that "to ensure that the sales tax information is accurate, payment providers would require validation from merchants and possibly state revenue departments for accuracy," adding that "to achieve this level of validation, merchants would be required to transmit sales data at the line-item level to support certain solutions."
Simply put, that means transaction fees would be based on looking at every single individual purchase, rather than the current "batch system," which expedites payments and keeps purchases confidential for the consumer. It would require new software that is an out-of-reach expense for some small businesses. 
In previous reporting on the legislation, Florida Politics found that Walmart would benefit to the tune of about $400,000 a month, but smaller retailers who use payment processing services such as Square would actually lose money. Walmart is able to update its software in-house, while small businesses would have to outsource such changes. 
The study found that while "large retailers could afford these specialized systems at a minimal cost … mom-and-pop shops on Main Street" would face "costs that could lead stores to stop accepting card payments or worse, close their doors permanently." 
It also raises concerns about privacy, noting that "calculating interchange fees based on the purchases for an individual item will make it possible for others to see where people are spending their money."
"No one wants Big Brother peeking at their purchases whether it's a new pair of shoes, amusement park passes or a donation to your favorite political cause," the study notes. 
Small businesses deal with "independent sales organizations," or ISOs. That's an industry designation that describes most public-facing payment processors, such as banks, credit unions or techier brands that market plug-and-play card readers, such as Square.
ISOs partner with interchange providers and repackage their services at a premium. Likewise, ISOs differentiate themselves with value adds, such as providing customer service, assuming fraud risk and developing point-of-sale software suites that allow small businesses to accept cards without worrying about the minutiae of how many basis points are owed to each stakeholder.
If the legislation is revived and passed, that would all be upended. 
Big boxes, such as Walmart and Target, and companies like Disney, have the ability to create new software to avoid potential $1,000-per-violation fees if a processing company were to collect interchange fees on the sales tax portion of a sale. But for retailers who use ISOs, there would be a need for new software rolled out across millions of point-of-sale devices. 
The time, labor and hardware costs involved in developing software and replacing deprecated POS systems would inevitably be passed on to businesses, which would be forced to either eat the cost or shift the burden onto consumers through higher prices.
"Proposals to haphazardly overhaul state-level interchange have repeatedly failed for nearly 20 years across the country because lawmakers ultimately know they will not work," Florida Credit Union Association Senior Director of Governmental Affairs Christopher Hodge said. "Choosing to pursue legislation again will burden consumers, small businesses, and financial institutions alike."
He said the organization will "do everything in its power to stop any bill that puts credit unions and their members at risk of shouldering the costs of bad policy."
The Florida Credit Union Association represents Florida's 121 credit unions, with a combined total of more than $108 billion in assets and 7.1 million members. The group provides advocacy, compliance services, education and training, cooperative initiatives and communications support to its members. 
The Credit Union National Association is the national association for credit unions and serves more than 137 million consumer members nationwide. It also provides advocacy to members, as well as professional growth and operational confidence to protect credit unions' best interest. 
The interchange legislation that has so far failed in Florida has also been attempted in at least 25 other statehouses nationwide, a fact the groups are working to thwart with the latest study highlighting unintended consequences. 
"We appreciate the partnership between CUNA (Credit Union National Association) and Florida credit unions, as well as other coalition members, in fighting these egregious attempts to fix a problem that simply doesn't exist," Hodge said.
———
Florida Politics reporter Drew Wilson contributed to this post.