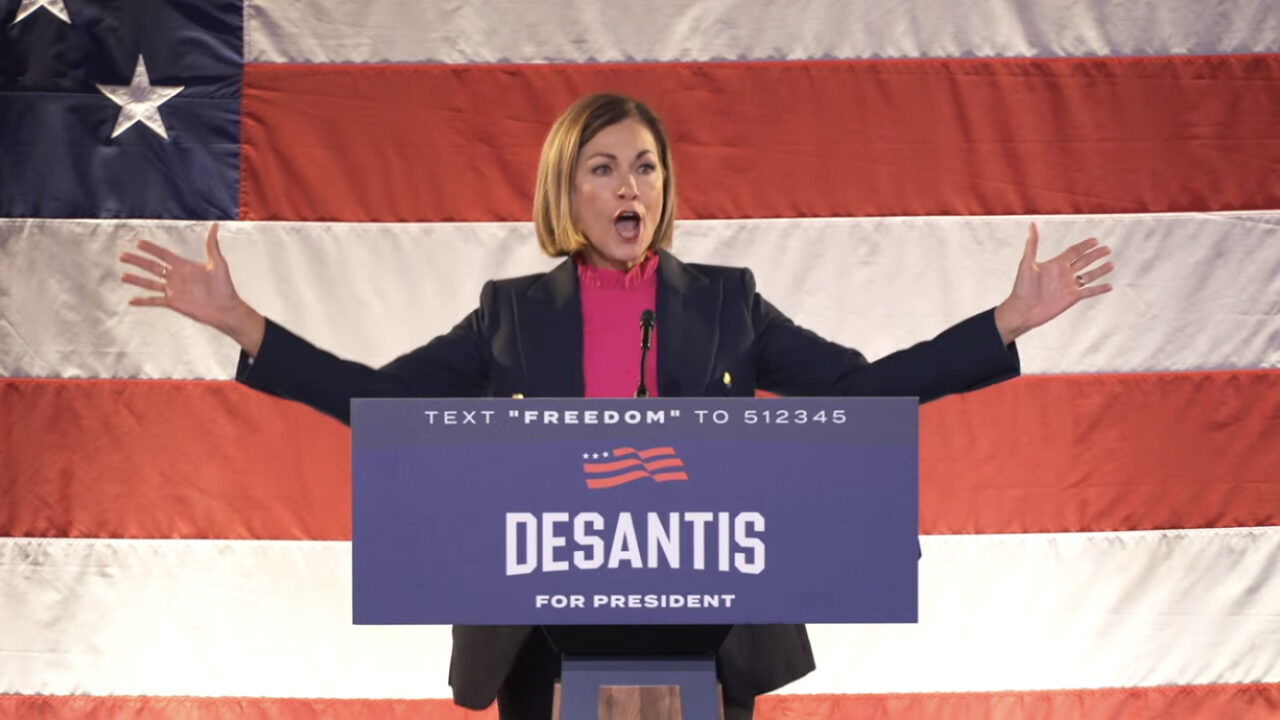 Trump has triple DeSantis' support in the Iowa State survey.
Iowa's Governor may have endorsed Ron DeSantis for President, but that hasn't yet improved his fortunes ahead of the Hawkeye State caucuses Jan. 15.
That's the major takeaway from the most recent Iowa State University/Civiqs poll of Republican voters in the state, which shows former President Donald Trump tripling the Florida Governor's support.
"The basic order of the candidates stayed the same, and it's actually a little surprising because it's been an eventful month in the campaign," said the poll's organizer, Lucken Professor of Political Science Dave Peterson.
"We've seen several high-profile candidates, former Vice President Mike Pence and South Carolina Sen. Tim Scott drop out. The other big news was Iowa Gov. Kim Reynolds' endorsement of Ron DeSantis."
That big news appears to have had little impact, however.
Trump is the choice of 54% of respondents, with DeSantis firmly in second place with 18% support.
Former South Carolina Gov. Nikki Haley is in third place, with 12% backing, while 6% support Vivek Ramaswamy.
Reynolds has not been able to transfer her popularity with Iowa Republicans to the DeSantis effort. On the contrary, data suggests it's a net negative. The Reynolds endorsement doesn't matter at all to 63% of respondents, while 22% say it's less likely to make them support DeSantis and 13% say the endorsements helps DeSantis.
The survey featured 432 likely caucus participants.
Team DeSantis has more than $2 million in television buys in the Hawkeye State, and central to those appeals is Reynolds, who features in the creatively titled "Endorsement" spot.
"We need someone who puts this country first and not himself. Ron DeSantis is the person that we need leading this country. He is probably the most effective leader that I know. I am so proud to give him my full support and endorsement," she says in the spot.