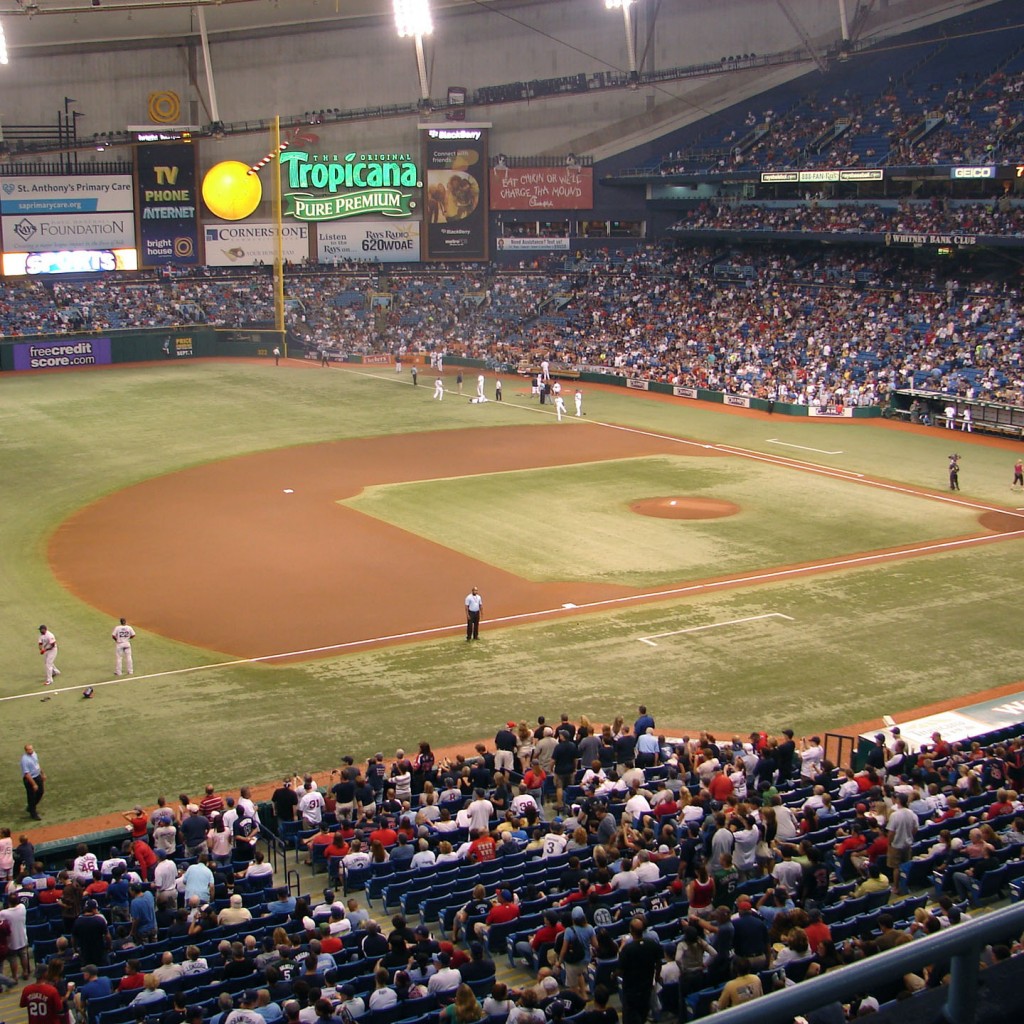 The other woman isn't pretty enough.
Not yet, anyway.
Still, there is time.
If you are a fan of baseball in Tampa Bay, you could not help but notice when Commissioner Rob Manfred flirted a bit this week with Montreal, which is expected to be the other option if things don't work in Tampa Bay. It is a role that longtime fans of St. Petersburg should know well. After all, they were the ones that baseball dallied with for years.
Yes, you can take a little heart in the fact that Montreal is not ready-made for baseball. Manfred said this week that the key thing was for the city to have an "adequate facility'' before baseball will return to a market it abandoned in favor of Washington because of disinterest in 2004.
On the other hand, there is always reason to worry when the commissioner starts talking up another market. As Manfred said, "Relocation might be the only option'' for the stadium-hungry franchises of Tampa Bay and Oakland.
Currently, the threat seems a bit hollow to the politicians of Tampa Bay. They are taking their time on the decision whether to allow the Rays to expand their stadium search to include Tampa as well as St. Petersburg. A vote has been delayed by the St. Petersburg City Council, presumably because Mayor Rick Kriseman isn't sure he has sufficient votes.
Call it one of the sounds of the spring, right up there with infield chatter, with balls popping into mitts, with the echoes of the bats. It has become commonplace for the Rays to be surrounded with stadium talk, and for the fans to simply tune out the squabbling between a team and a town. However, with every year that disappears from the Rays' lease, the more serious the situation becomes. In that line of thinking, it isn't odd that a commissioner — who works for the owners — would start to talk up other cities. How else to get a threat to be taken seriously?
It certainly didn't seem to a worry Thursday in Port Charlotte, when slightly bored fans watched as the Rays broke camp.
Manfred would like to see a stadium plan in place for Montreal, although he has said he doesn't expect the city to build a stadium before getting a team, a tactic once used by St. Petersburg.
"I don't expect people to go to the ground and build a facility without some sort commitment that they are going to get a team,'' Manfred was quoted as saying. "I do think you'd a plan and a commitment to how that plan is going to be executed.''
Montreal failed to draw 1 million fans its final seven seasons in town. However, the city has drawn 96,350 fans for two exhibitions. Manfred called that an indication of real interest. "We find that to be very interesting and exciting,'' he said.
It continues to hurt Montreal that it failed so badly with the Expos. But Montreal has 3.65 million people, and it would help solidify the radio and TV markets in Canada.
For fans of St. Petersburg, such chatter should sound like the other side of the coin from the days when the city pursued the San Francisco Giants, the Chicago White Sox and the Seattle Mariners, among others.