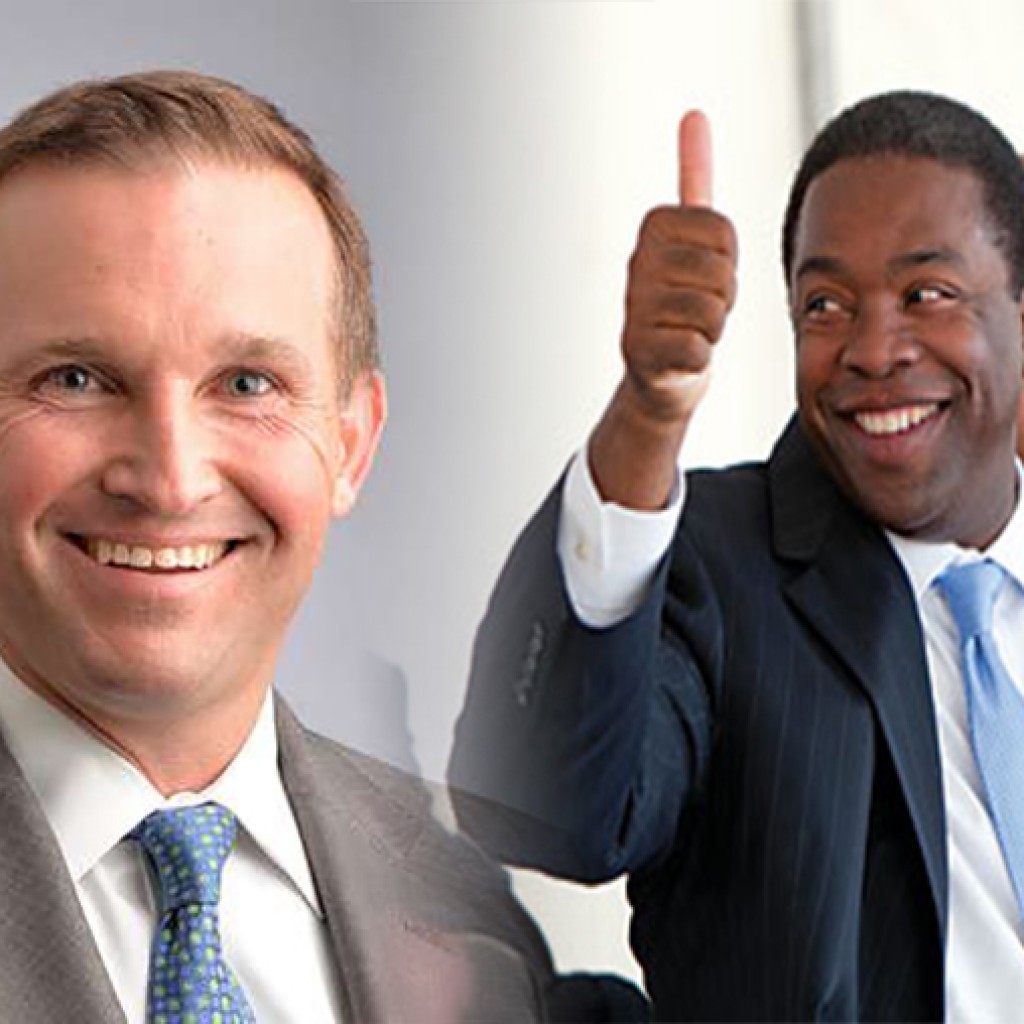 On Monday morning, the United Christians of Florida announced its endorsements in the 2015 Duval County, Jacksonville city elections.
Missing from that docket: recommendations in the mayoral race and in At Large Group 1.
The group endorsed Mike Williams for sheriff, Geoff Youngblood and Sam Newby for At Large Groups 3 and 5, and Mike Anania, Al Ferraro, Reggie Gaffney, and Pat Lockett-Felder in district races.
The release asserts that "our local committee believes these candidates have proven that they should represent our traditional, Christian family values and will govern based on Biblical and Constitutional principles.  We believe these candidates will fight to defend religious freedoms and deserve to be supported. Evangelical voters in Duval County have the opportunity in this election to elect a group of public servants and conservative Christian candidates who are ready to lead their city."
I reached out to Raymond Johnson for comment on the non-endorsements in At Large Group 1 and the mayoral race. He referred me to the state chair in Tampa, Mike Nelis, which contradicted the "our local committee believes" bit.
The failure to endorse in the contest between Anna Brosche and Kim Daniels was a mild surprise, given that Johnson had told me previously that he favored the Democrat in that race.
"I am going to vote for Kim Daniels," Johnson enthusiastically told me. "Bottom line is, I disagree with her on many issues but I can count on her to do the right thing." Referring to Daniels' opponent, Anna Brosche, Johnson explained that "it's a sad day in the Republican Party when we put up candidates without biblical principles."
Brosche has moved to the right on certain issues, like the HRO, which may explain the group's non-endorsement.
Less clear is why the group chose not to endorse between Lenny Curry and Alvin Brown. My inquiry did not exactly get a specific answer.
"The lack of an endorsement by United Christians of Florida, merely reflects a neutral position regarding the election of those individuals.  We place a lot of value on the foundational principles held by candidates as evidenced in their daily lives, the decisions they make and the way they treat others whom they interact with in the community," Nelis wrote in an email.
"We try to pull from peers, friends, associates and others who really know these candidates as the endorsement decisions are made.  Being a member of a certain club, wearing a strategic lapel pin or using the right words in speeches will not ensure anything in our evaluation process.  Nor do we rely on questionnaires, surveys or personal interviews that are often conducted without integrity.  We attempt, in the best way that we know possible to, 'know them by their fruits'," Nelis added.
It is hard to figure out specifics regarding the mayoral race non-endorsement from all that. But the major issue for Raymond Johnson has been the HRO being extended to the LGBT community. The endorsed candidates all oppose it.
Curry and Brown have taken somewhat different positions on the matter, summed up neatly by John Delaney in his endorsement of Curry. Delaney said that Curry would "listen to all sides" in the community, and he lambasted the mayor for telling the evangelicals he opposed it, while telling LGBT voters he would support it.
Brown's messaging on this issue is still mixed.
While he did compel the General Counsel to issue a study of discrimination ordinances, with the idea of creating something that "elected officials" (read: City Council) could use to formulate their position, Brown has not led on the issue. He has not mentioned LGBT Jacksonville residents in his messaging around this issue, including on a recent appearance on WOKV talk radio, where he did not commit to a fixed position on the subject.
All of this is to say that triangulation, though not something that voters enjoy, has its uses. Such as facilitating a non-endorsement from a statewide Christian values group in a mayoral race.