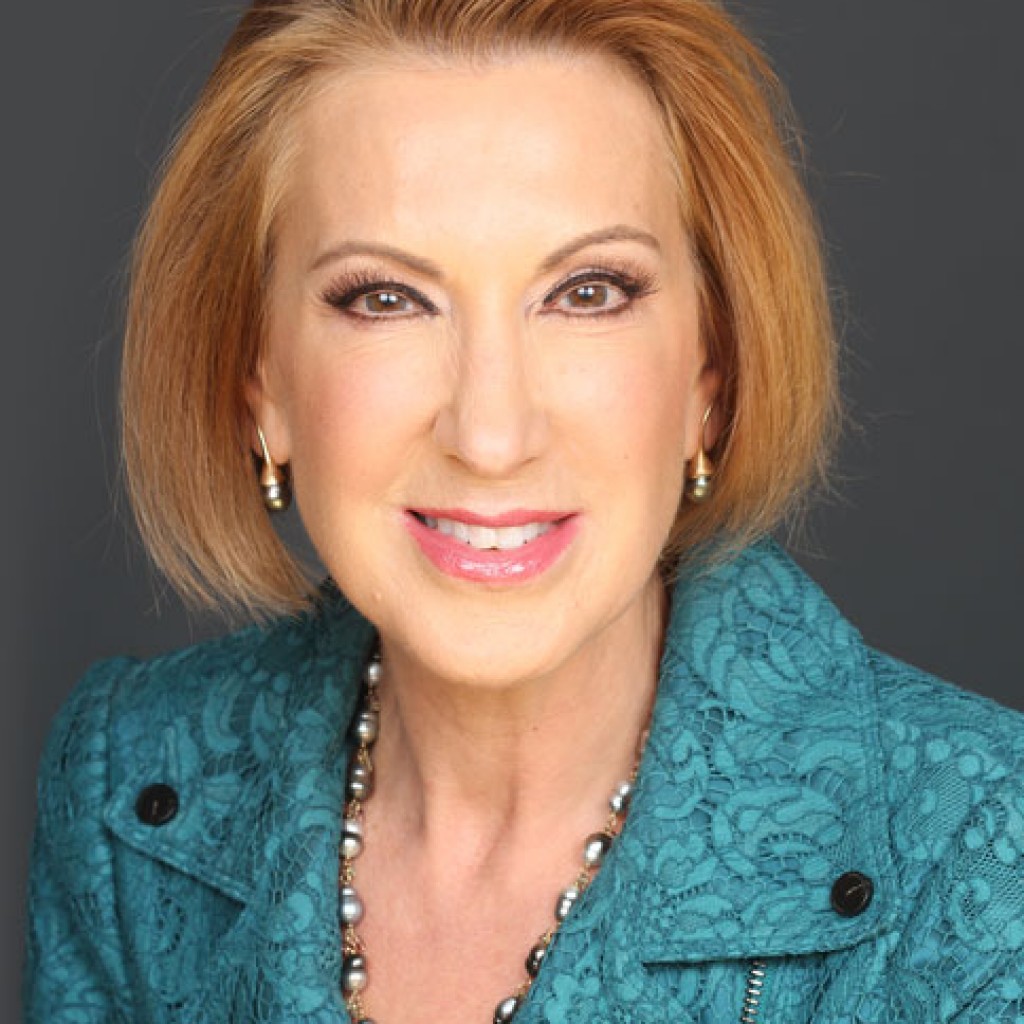 According to a 1997 GAO report, civil marriage brings with it at least 1,138 legal protections and responsibilities from the federal government, including the right to take leave from work to care for a family member, the right to sponsor a spouse for immigration purposes, and Social Security survivor benefits. According to GLAD (Gay & Lesbian Advocates & Defenders), civil unions bring few if any of those legal protections.
But Carly Florina contends civil unions give same-sex couples all the rights that they should need or want. That's what the newest contender for the Republican nomination said Monday afternoon in an interview with Katie Couric on Yahoo.com.
"Government should not bestow benefits unequally," Fiorina told Couric when asked her views about gay marriage. "I've always been a supporter of civil unions. I provided benefits to same-sex couples when I was a CEO at Hewlett-Packard, and I also believe as so many do, that marriage has a spiritual foundation. Because only men and women can create life." She added that she hopes the country has come to a point to accept those two points of view, that "government shouldn't bestow benefits  in a discriminatory fashion, and that people who believe marriage has a religious foundation, those beliefs should be respected. I hope we can come to that point."
Couric came back and challenged the GOP candidate, saying that gay people feel like they have a right to be joined in marriage, just like heterosexual couples.
"And they are, being in civil unions!" Florina immediately responded. "That's what's been going on. Government bestows in those states where civil marriage is legal, benefits are being bestowed to those gay couples and I support that."
Fiorina is correct that in some states (like Colorado) legalized civil unions or domestic partnerships have offered same-sex couples many of the same benefits they would enjoy as if they were a heterosexual couple.  But most do not.
Same-sex marriage is now the law in 38 states, including Florida. But that could be overturned depending on how the U.S. Supreme Court rules on the issue next month.
When Couric pressed that gays feel that it's tantamount to discrimination not to be allowed to legally marry, Florina responded authoritatively, "It isn't. It isn't. It clearly isn't."
Forina also stoutly defended her business background in the Couric interview. She has come under harsh criticism after she was fired at Hewlett-Packard in February 2005 after five-and-a-half years on the job (with a $21 million severance package) because of the company's sluggish stock price and missed earned targets. The candidate unleashed a series of dazzling statistics to counter the idea that her tenure at HP was a bust: how the company doubled its earning to almost $90 million, took the growth rate from 2 percent to 9 percent, and quadruped the cash flow.
Her campaign was embarrassed Monday when it was discovered that it had not procured the domain for CarlyFiorina.org, which was taken by a critic who sited the 30,000 people she laid off during her tenure there.
"It's a terrible decision you have to make," she said about firing people. "But sometimes there are tough decisions that must be made that strengthen a company for the long haul, which we clearly made."