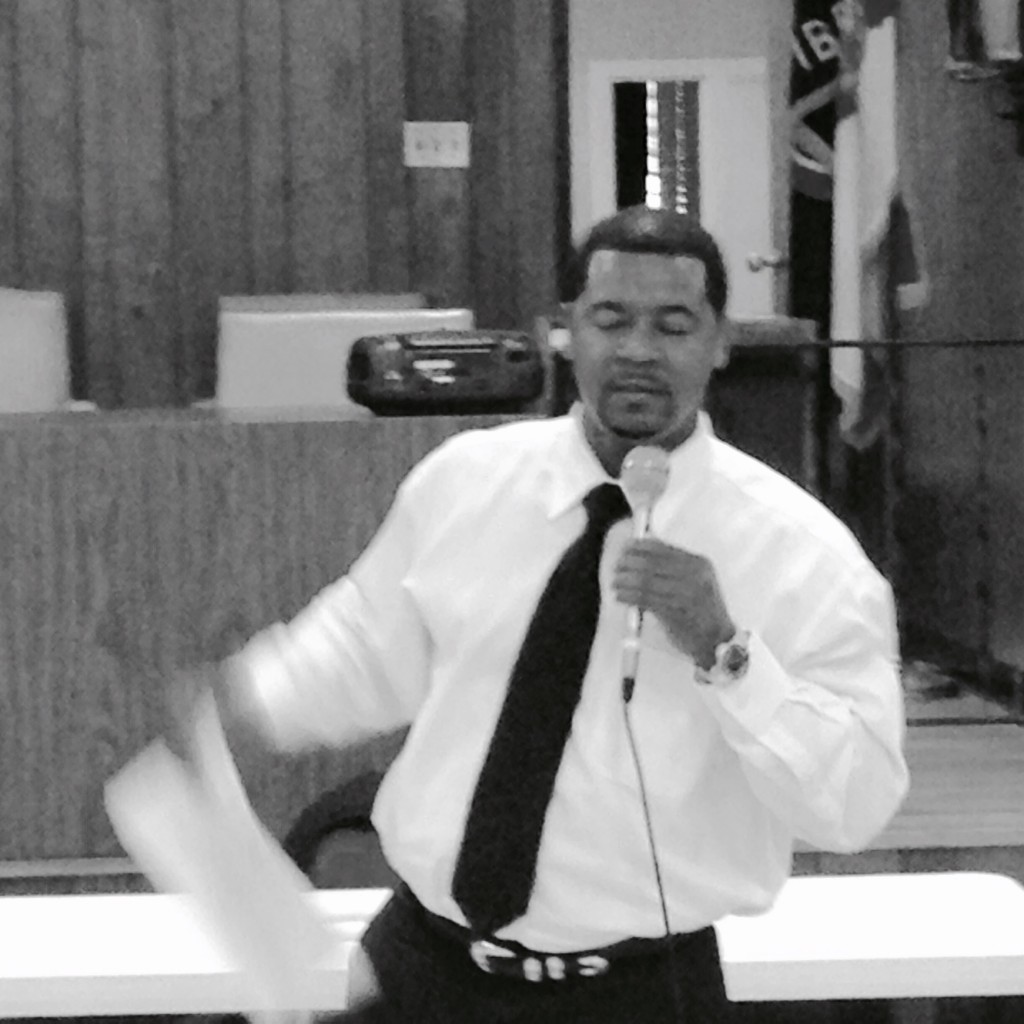 In what was billed not as a debate, but an "informative discussion," a handful of voters, including family members of George Spencer, one of the candidates, managed to drive Reggie Gaffney, his opponent, from the room.
It was the most bizarre political event of the season here in Jacksonville, with the exception of events in the Kim Daniels subcategory.
Spencer and Gaffney got started late, but they made up for lost time. Gaffney dominated much of the discussion in the first 10 minutes, not in terms of making salient arguments, so much as in just not relinquishing the microphone.
As is his tendency, Gaffney laid it on thick.
"Go to the Northside, the Eastside, the Westside: My word is bond," he said. "You came to me when you had problems, I helped you," he said to one person in the front row.
Spencer, who has taken the high road throughout this campaign, decided to go on the offensive. It was brutal.
"Judge me by my fruit. Look at our past. What have we demonstrated? Have we overbilled? Have we stated things that weren't true?"
The statements were a reference to Gaffney's Medicaid overbilling scandal from 2013. There would be more, as Spencer seemed to smell blood in the water.
Gaffney, perhaps unwisely, soon enough addressed the issue head on, referring to Spencer's "cheerleaders" in the room, saying of the "Medicaid issue" that "I never stole a dollar."
Spencer's face had a look of consternation.
He soon enough went on the offense again, talking about how District 7 needs an "elected official who is true to the district," not a "lifelong Republican who switched parties and ran to take control of the district" for "Republican friends" to whom he "owes favors."
"Who's funding his campaign? Who's funding mine?"
Gaffney couldn't leave it alone.
"You've got your band. Five for Gaffney, everyone else for Spencer," he said. "You say you don't know me. I've got to run, but I'd like to give you some information on my campaign."
Spencer had more bombs to drop.
"I audited health care providers. He was charged with overbilling, worked that deal, and that's how he stayed out of jail."
He then brandished a piece of paper, a "faith-based" Quick Pick that had a libel all its own.
"His staff passing out fake info, saying I'm a Republican."
From the back, Ken Adkins advised him: "Reggie, don't even deal with it. This is a fight."
Then, an unprecedented moment. Gaffney got on the microphone and started praying.
"Father, I ask you to remove Satan from this room."
The prayer concluded, as they do, and so did Gaffney's chances in this election. Gaffney bid the group farewell, saying that he had "so many doors to knock on, so many lives to change."
Allegations flew from Adkins on behalf of his candidate after the event. He claimed there was a confrontation between Gaffney and members of the Spencer family in the parking lot. He also claimed that Spencer did the fake Quick Pick himself.
After Gaffney left, Spencer addressed the issues of the district with great specificity. He seemed, finally, more relaxed. As if he'd popped a 200-pound boil on his back.