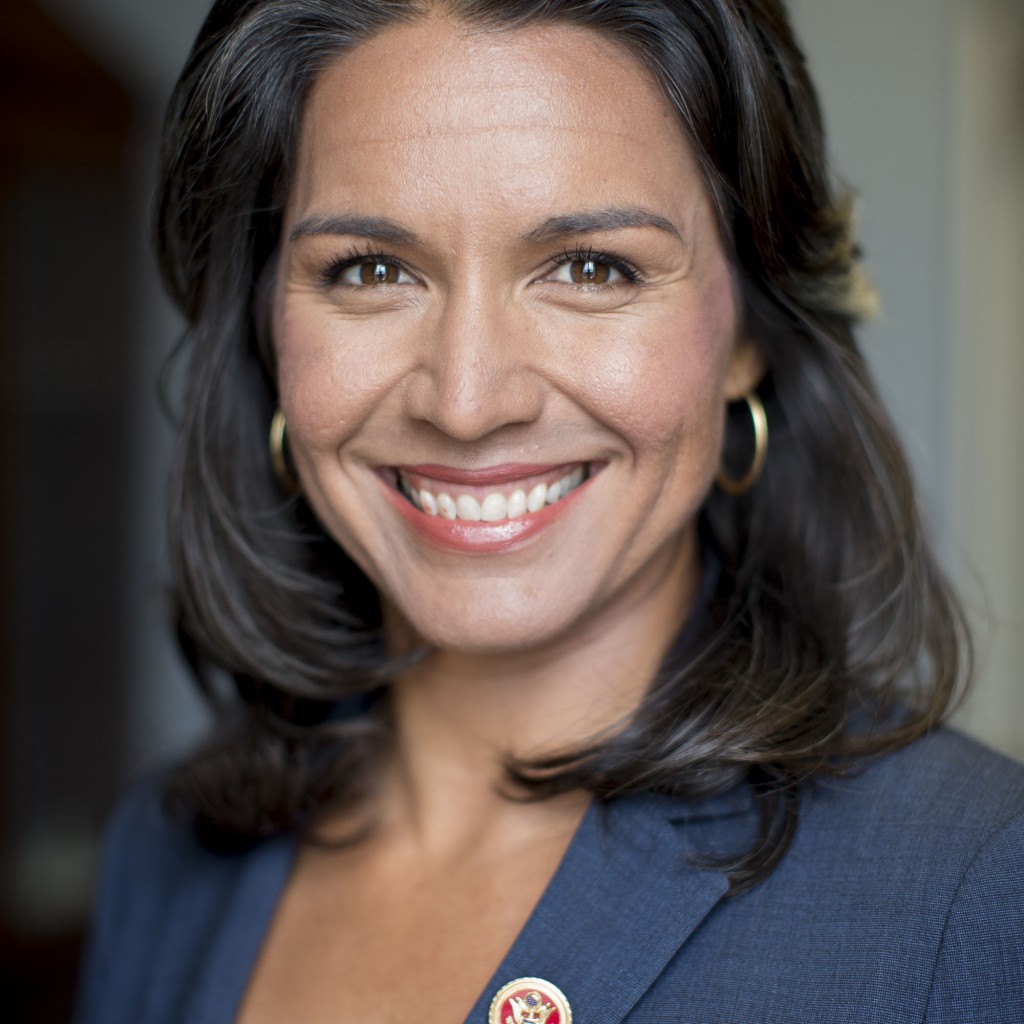 The Florida Democratic Party said Tuesday it will feature Virginia Democratic Sen. Mark Warner and Hawaii U.S. Rep. Tulsi Gabbard as keynote speakers at its Leadership Blue Dinner next month. The party's biggest fundraising night of the year is scheduled to take place in Hollywood.
Warner was re-elected to the Senate in November, narrowly surviving a challenge from Republican Ed Gillespie. He was governor of Virginia from 2002-2006, and then moved on to easily defeat former Gov. Jim Gilmore in 2008 for Senate. As founder and managing director of a venture capital firm, he helped found or was an early investor in a number of technology companies, including Nextel, which has helped him become the wealthiest U.S. senator.
Gabbard was first elected to represent Hawaii's 2nd Congressional District in 2012 and was re-elected in November. Previously, she served two tours of combat duty in Iraq, and is vice chairwoman of the Democratic National Committee. She's also the only Hindu member of Congress.
"It's my honor to join Florida Democrats in June to get ready for an exciting 2016," Warner said in a prepared statement. "I look forward to celebrating the values we share, from strong schools to an American economy that empowers innovators and entrepreneurs, providing everyone with a fair shot. Florida Democrats have a great opportunity to win a seat in the U.S. Senate and help deliver the presidency to a Democrat in 2016, and I'm excited to be a part of that effort."
"I am thrilled to join Florida Democrats at the Leadership Blue Dinner as we kick off the 2016 campaign in the Sunshine State," Gabbard said. "Every single Floridian — every American — should have the opportunity to go as far as their own hard work can take them. I look forward to sharing the hopes I have for our country with Florida Democrats, and how we can unite our communities to move our nation forward."
The Leadership Blue Dinner takes place at the Diplomat Hotel in Hollywood on June 13.